Beautiful Things | Trusting in God's Faithfulness!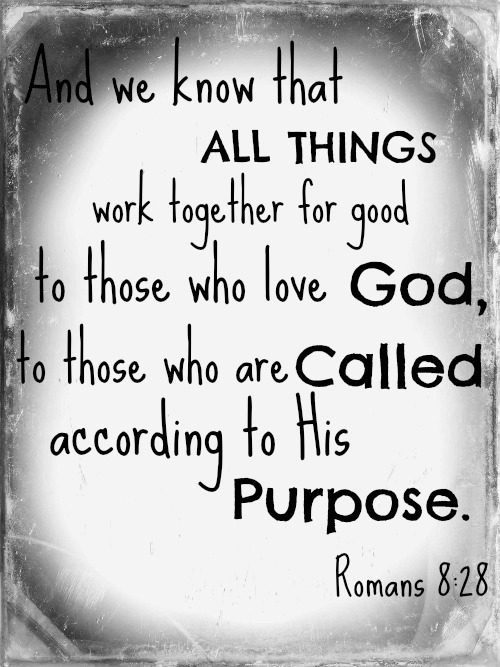 Sometimes, well most of the time, I don't understand God's ways. It is true, God's ways are not my own, but I know He is making beautiful things out of my life.
His way of making beautiful things doesn't always make sense or feel good. Sometimes it hurts. Sometimes it is a molding and reshaping process to refine me into something precious for His glory. Sometimes it is because of my lack of faith and trust, sometimes it is to learn a lesson, sometimes it is simply to bring Him glory.
When I think back to some of the Heros of Faith in the Bible, I am reminded that they did not have perfect lives. They struggled and encountered trials to ultimately take them to a better place to be used for a greater purpose. Joseph was almost killed and then sold into slavery by his brothers – talk about betrayal and rejection. David had to run away from the life he lived because Saul was jealous of him and wanted him dead – talk about insecurity and displacement.
Joseph and David had to be pushed out of their comfort zone for God to use them for His purpose and plan. I'm sure they wondered why God was allowing their faith to be tested and why they had to experience those trials. God had made them promises that they were trusting He was going to fulfill. I wonder if they struggled and felt like they were alone. I wonder if they ever longed for the suffering to end and to see the purpose behind the struggles.
We have the privilege of looking back on their lives and seeing how God always had them in the palm of His hand. He never left them on their own. He was directing their steps even when they couldn't see the plan. We can see God's hand of faithfulness over their lives and how God was working a much bigger plan through all of the trials. Miracle after miracle happened through Joseph and David, and looking back it is easy to see how God was working for a greater purpose to bring Himself glory!
Why do I doubt?
Why do I struggle?
I know God is "working all things together for good" – my good and His glory (Romans 8:28). I know He has a plan, a plan that I cannot even imagine for myself, yet I struggle with my present circumstances. I struggle with giving God full control to lead me into the valley in order to refine me and make me more like Him. I struggle with seeing the big picture. I know that I am right in the palm of His hand and He is directing my steps. I know He is alive and active in my life. I know He is working. I can see evidence of His mercy, grace, and protection all over my life. It is not hard for me to see His faithfulness, but it is hard for me to actually step out in faith and TRUST that He isn't going to let me fall when i'm in the middle of a struggle!
I have to remember that He loves me more than I can ever imagine, and He wants to purify me for Himself. I know I need to look back at all of the times He has been faithful in my life and how He is making "beautiful things" out of a mess. So many times in my life He has come through in His perfect timing. He is never late. He is never early. He is ALWAYS on time! I am thankful that I don't have to be perfect or live perfectly for Him to be involved in my life, love me, and cherish me. His love is unconditional and His plan for me is perfect.
I need to remember God's faithfulness to Joseph.
I need to remember God's faithfulness to David.
I need to remember God's faithfulness to me.
He has never let me down. He is still working on me. He is still growing me and challenging me to trust Him with my ENTIRE life. Not just in words, but in actions. His goal is to mature and refine me so that He can use me for His glory and His purpose.
I may not have all of the answers to my life right now, but I do know this, God is working for my good and His glory. I can trust Him. He is faithful.
If you are looking for an awesome devotional, I recommend this study by Beth Moore on the life of David. I completed this study this year, and it was one of my favorites!  You can see God's hand of faithfulness all over David's life.