Casual Fall Outfit with Kendra Scott Necklace!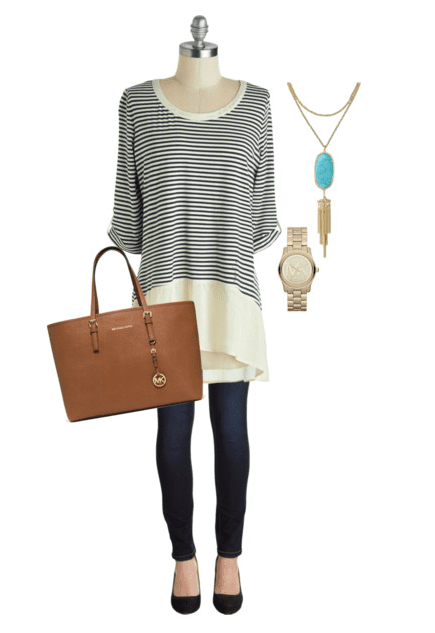 If you like to be cute and comfortable, check out this Casual Fall Outfit with Kendra Scott Necklace!
This Casual Fall Outfit with Kendra Scott Necklace is perfect for hanging out at a ball game or shopping around town on the weekends! Plus, I LOVE The Kendra Scott and Michael Kors Accessories for Fall!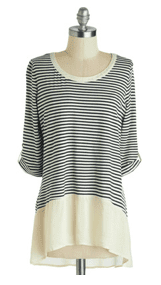 I love this Nautical Striped Mid-Length Top for Fall! Only $42.99 at ModCloth! This is a great length to wear with Skinny Jeans, or you could wear it with a solid colored maxi skirt! Plus, wear it now with shorts for Summer, or under a sweater or coat for winter!
Get FREE Shipping at ModCloth.com on orders of $50 or more, and receive FREE Exchanges and Easy Returns!
If you are looking for a new pair of Skinny Jeans, check out these Vintage Inspired Skinny Fashionista Jeans for $54.99 + FREE SHIPPING!  I love having a couple of pairs of skinny jeans to wear with over sized sweaters and boots!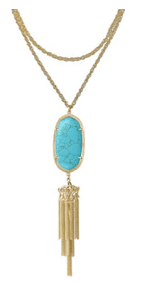 I am loving the Kendra Scott Jewelry Collection right now! Especially this Rayne Tassel Necklace in Turquoise at Neiman Marcus! Get this now for $80 + FREE Shipping and FREE Returns! Check out the entire collection now for your favorites! This would make a great gift for yourself, or someone on your list!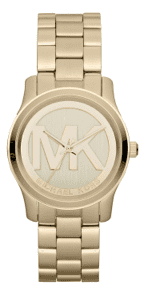 I love this simple Gold Michael Kors Logo Watch at Neiman Marcus! Get this for $225 + FREE Shipping and FREE Returns! I LOVE my Michael Kors Watches! I have two different ones, and I wear one of them every day depending on what I'm wearing!
Also, be sure  to check out this Michael Kors Jet Set Saffiano Travel Tote at Neiman Marcus! This tote is available in 3 different colors, and it would be a perfect handbag to carry all season long!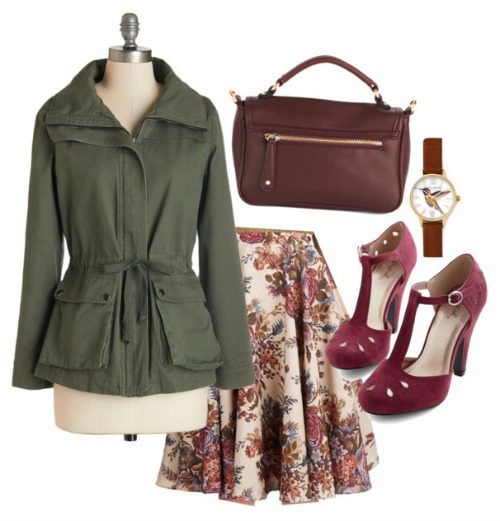 For more Casual Fall Fashion Trends, check out this Vintage Floral Skirt Outfit with Trench Coat for Fall! I love this look, and I hope you do too!
What are some of your favorite Fall Accessories!?

Visit Julie Story's profile on Pinterest.


Posted by
Julie Story
. This post may contain affiliate links. Please read our
Disclosure Policy
.