Chipotle Ranch Seasoned Pretzel Bites Recipe!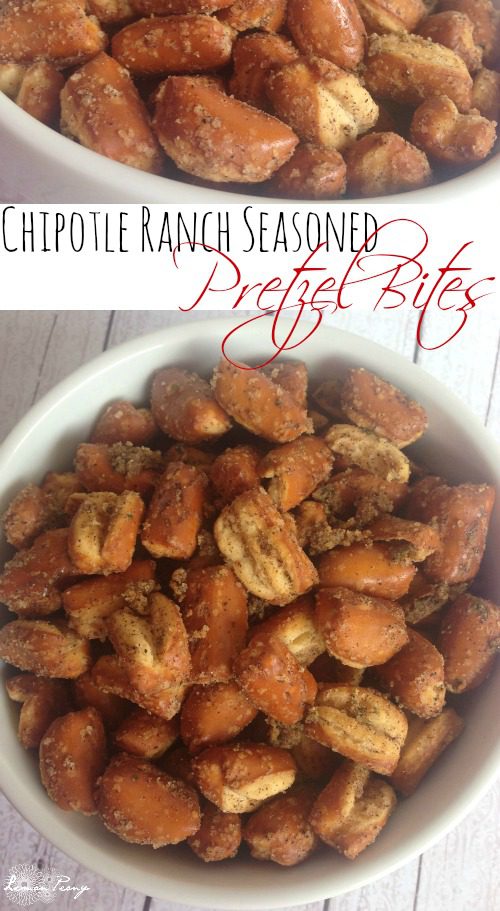 Here is an easy Chipotle Ranch Seasoned Pretzel Bites Recipe for a delicious snack for Holiday Parties or Hanging out with Friends!
Try this Chipotle Ranch Seasoned Pretzel Bites Recipe when you want something to snack on with a lot of flavor! This is an easy recipe to make and perfect for Football Parties, Holiday Parties, Christmas, Thanksgiving, or any special event! These Pretzel Bites are crunchy with a burst of flavor! I love the spice and mixture of seasonings in this recipe! Plus, be sure to check out even more Easy Dinner and Snack Recipes!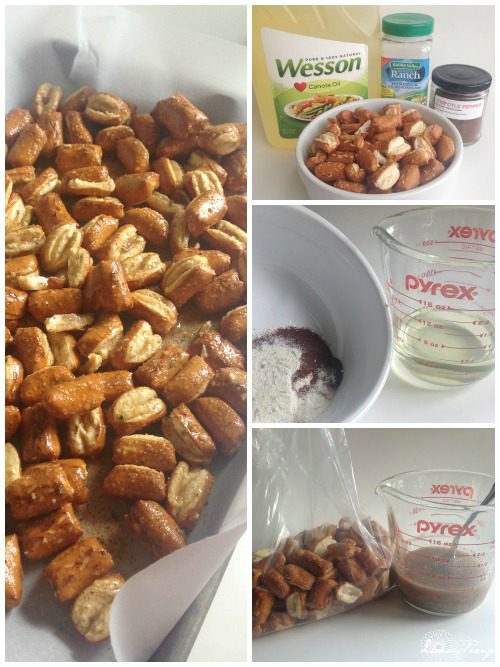 Chipotle Ranch Seasoned Pretzel Bites
Here's What You Need: 
4 Cups of Pretzel Pieces
1/2 Cup Canola Oil
3 Tablespoons Ranch Dressing Mix
1 Teaspoon Chipotle Pepper
1 Teaspoon Garlic Powder
Salt and Pepper

Directions:
Preheat oven to 250 degrees.

Mix all of the seasonings except Salt and Pepper together with the Canola Oil.

Put the Pretzel Pieces in a Plastic Bag and Pour the Seasoned Oil on top.

Twist the top of the bag and shake it so that the pretzels get fully covered.

Line a pan with parchment paper and pour out the seasoned pretzels onto the pan.

Bake for 20 minutes, stirring every 5 minutes (after 10 minutes sprinkle a little salt and pepper on top).

Remove from oven and let cool on aluminum foil.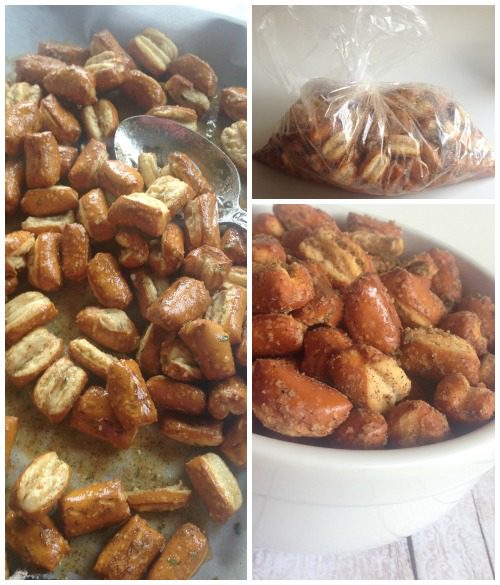 This recipe only took me a few minutes to throw together. From start to finish it was less than 30 minutes! Plus, don't forget to take these out every 5 minutes to stir them so that the seasoning is spread evenly.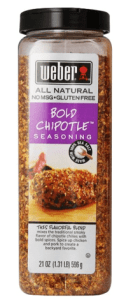 Grab some Chipotle Seasoning right now on Amazon! There are several different options to choose from! Plus, receive Free 2-day Shipping if you have Amazon Prime, or get Free Super Saver Shipping on orders of $35 or more!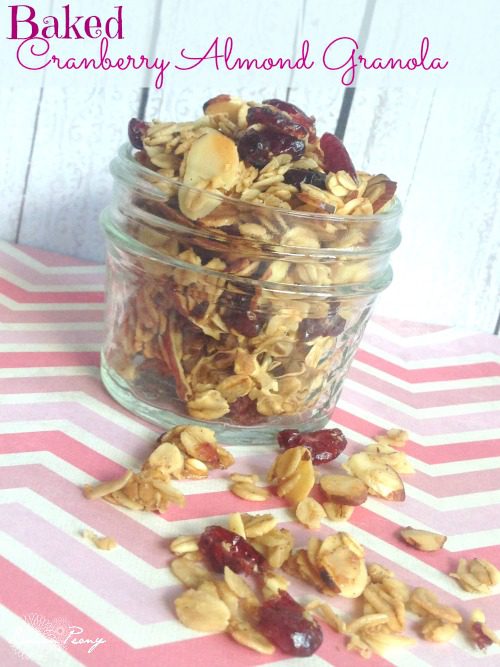 Also, be sure to check out this Baked Cranberry Almond Granola Recipe! This is one of my favorites! I like to put this in my Greek Yogurt for Breakfast for a Healthy Recipe!

Visit Julie Story's profile on Pinterest.


Pricing subject to Change at any time. Please make sure you check the current price on Amazon.com before purchasing.
Posted by
Julie Story
. This post may contain affiliate links. Please read our
Disclosure Policy
.