Chocolate Peanut Butter Crispy Puppy Chow Recipe!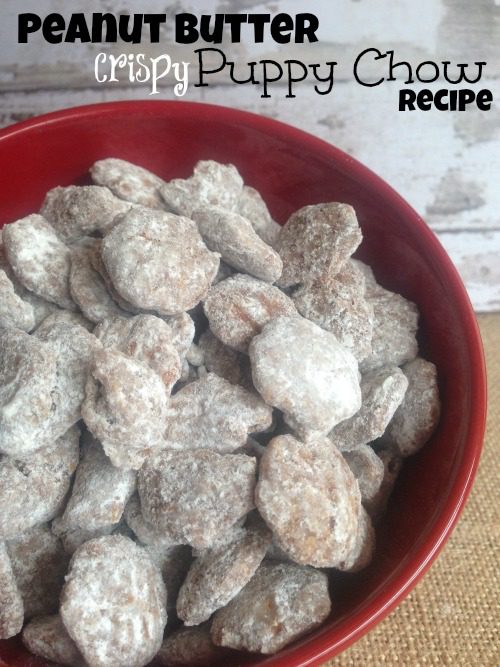 Check out this Chocolate Peanut Butter Crispy Puppy Chow Recipe if you are looking for the perfect snack to share with friends!
This Chocolate Peanut Butter Crispy Puppy Chow Recipe is one of my favorites for any time of the year! Make this when you are looking for a simple snack recipe. This is a great recipe if you are hanging out for a sporting event or just having friends over to watch a movie. This is also a great recipe to make for your kids or for a Birthday Party!

Chocolate Peanut Butter Crispy Puppy Chow Recipe
Here's What You Need:
1 Box Crispy Cereal
1 Cup Semi Sweet Chocolate Chips
1 Cup Peanut Butter
1 Stick of Butter
Powdered Sugar
Brown Paper Bags

Directions:
1. Melt Butter, Chocolate Chips, and Peanut Butter in a Double Boiler on the Stove.

2.  Pour Crispy Cereal into a Double Lined Brown Paper Bag (I had to divide my cereal into two separate bags so that it would all fit).

3. Pour Chocolate Peanut Butter Mixture over the Crispy Cereal in the Brown Paper Bag.

4. Fold the top of the bag over and Shake until all of the cereal is coated in the Chocolate Peanut Butter – let cool for 3-4 minutes.

5. Put some Powdered Sugar into a Plastic Bag and add Chocolate Coated Crispy Cereal (you can also add the powdered to the brown paper bag, but it sticks to the sides and is harder to get fully coated).

6. Shake and add Powdered Sugar until all of the Crispy Puppy Chow is fully coated in a white layer (you can also pour the Puppy Chow into a large bowl to finish coating the cereal with powdered sugar).

7. Eat, share, and Enjoy!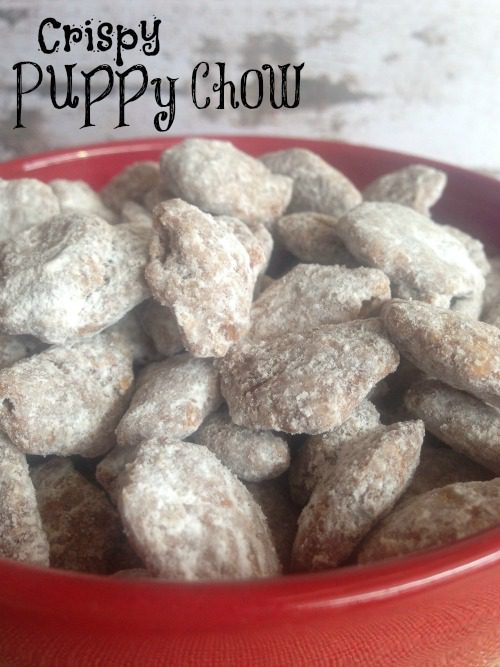 Chocolate Peanut Butter Crispy Puppy Chow is just a great go-to recipe for anything!! Make it for your family or for a crowd. It is super easy to make, and it doesn't take much time at all! Plus, this recipe is a great option to make ahead of time and save if you know you will be running short on time the day you need a special treat.
Just put your Puppy Chow into a Tupperware, Glad Container, or Glass Bowl with a Lid to save and transport! Check out this 10-Piece Pyrex Storage Set at Amazon for another great storage option.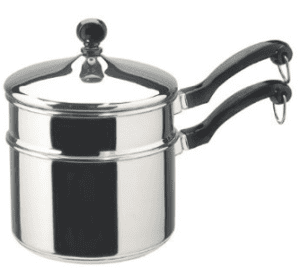 If you need a Double Boiler, check out this Farberware Classic 2-Qt. Covered Double Boiler for $28.09, down from $68! Plus, receive Free 2-day Shipping if you have Amazon Prime, or get Free Super Saver Shipping on orders of $35 or more!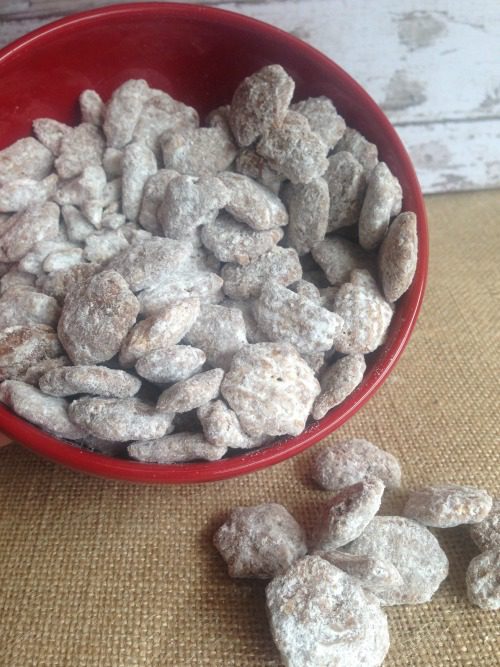 You can also give this away at Christmas, New Years Eve, Easter, Valentine's Day, or any other special holiday!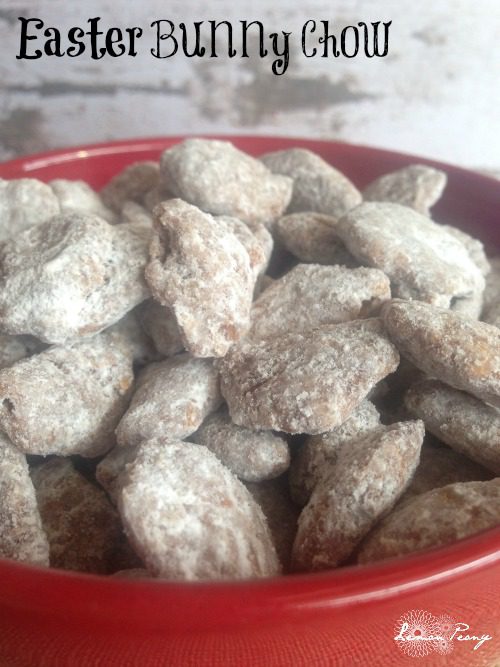 If you make this for Easter, You can put this out as a treat for the Easter Bunny the night before! Call it Easter Bunny Chow!
I love to make this when a bunch of my friends are getting together to hang out. It is the perfect snack food for all ages!
You can also check out this Easy Crackle Corn Recipe for another great Dessert or Snack to share with friends!
Pricing subject to Change at any time. Please make sure you check the current price on Amazon.com before purchasing.