Easy Banana Bread Recipe | Great for Sharing with Friends!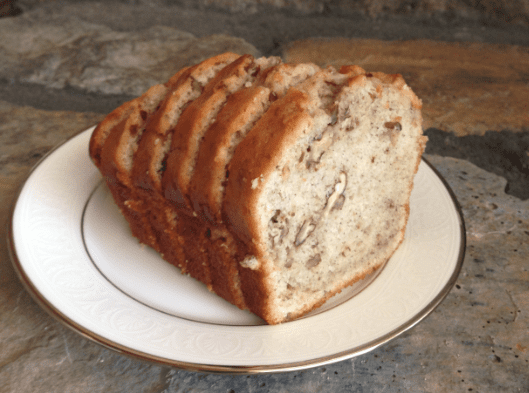 If you are looking for an Easy Banana Bread Recipe, check this out!
Here is my favorite Easy Banana Bread Recipe! This Banana Bread Recipe holds a special place in my heart because this is the recipe that I grew up eating. To this day, my Mom still makes this recipe and makes sure there is plenty to go around for all of the kids and grandkids.
I enjoy Banana Bread all year round, but for some reason I really enjoy it in the Fall! Maybe it is the aroma that fills the air when it is baking, or maybe it is the memories that I have from growing up. Whatever the reason, this Banana Bread makes a great Saturday treat for watching football games, or a great Sunday breakfast with the family! You could also keep this recipe in mind for the holidays and special occasions!
Try this out for your family now! Who knows, it could even become one of your family favorites! Plus, this would be an easy recipe to make with your kids!
Here's What You Need:
5 Bananas

2 Tablespoons Lemon Juice
1 1/2 Cup Sugar
3 Eggs
3/4 Cup Milk
3/4 Cup Canola Oil
3 1/2 Unbleached Flour
1 Teaspoon Salt
1 Teaspoon Baking Soda
3 Teaspoons Baking Powder
1 Cup Pecans
Directions: 
Mix Bananas and Lemon Juice in a large Food Processor.

Add Eggs, Sugar, Milk, and Canola Oil and blend together.
After all of the "wet ingredients" are mixed well, blend in Unbleached Flour, Salt, Baking Soda, and Baking Powder.
Finally, blend in pecans (optional) to desired texture.
Spray your baking pans with baking spray so that the Banana Bread does not stick to your pans.
Fill Mini Loaf Pans 2/3 of the way full and bake on 350 degrees for 35 minutes (I like to use 2-Cup Mini Loaf Pans).
After the Banana Bread is finished baking, take the bread out of the pans and place them on a cooling rack until they are completely cool.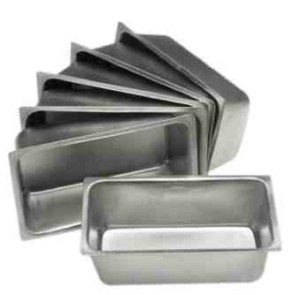 With this recipe, I can make 5-6 mini loafs of banana bread. I like to make smaller loafs so that I can give some away or take them to different places and share. These Mini Loafs of Banana Bread would also make great Christmas Gifts for co-workers or teachers! You can grab this Set of 6 Mini Loaf Pans right now at Amazon for only $7.99! Receive Free Shipping with Amazon Prime, or Free Super Saver Shipping on orders of $35 or more!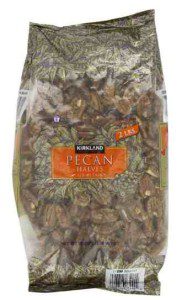 I included Chopped Pecans in my Banana Bread, but keep in mind that you can always leave these out if you are not a fan of nuts. Or, if you do not like pecans, you could always try walnuts! Sometimes I make a couple of loafs with nuts and a couple of loafs without nuts depending on who I'm baking it for. If you want to do this, just pour some of your batter into a couple of the mini loaf pans before you blend in the nuts.
Try this out now if you are looking for something to take with you to a wedding shower, a baby shower, a small group at Church, or to a brunch! I personally could eat this banana bread for breakfast, or as a snack after dinner!
Plus, one of the best parts about this Banana Bread is that it makes your house smell wonderful while you are baking it :)!
Pricing subject to Change at any time. Please make sure you check the current price on Amazon.com before purchasing.