Fashion Trends | Chunky Cardigan Sweater and Boots!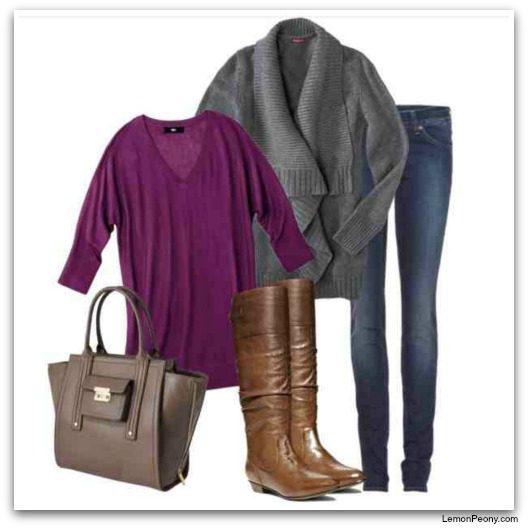 If you are looking for new Fashion Trends and ideas, here is one of my favorite looks for fall and winter!
Check out this Fashion Trend now and wear it all fall and winter long! This outfit would be a great staple to keep in your wardrobe! Plus, all of these pieces can be worn with different outfits to expand your wardrobe even more!
I sure do love the chunky sweaters and boots that are in style this year! I love that you can dress them up or wear them casual! Chunky Sweaters can be worn with jeggings, leggings, skinny jeans, boyfriend jeans, dresses, or maxi dresses! Pair a cute Chunky Sweater with a comfortable top and boots for an easy, stylish look!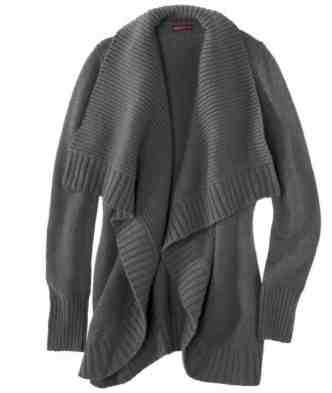 Grab this adorable Chunky Cardigan Sweater right now at Target for $29.99! This sweater is available in four different solid colors, and black & white! I found this sweater at Target one day, but I didn't buy it because I wanted to shop around and see what else I could find. I ended up not finding anything else I liked better and went back to purchase this a week later! I love it! It is long enough in the back and front so that I can wear it with leggings or jeggings! Plus, it is warm enough I think I can wear it all fall and winter! I bought this sweater in gray, and I can't wait to wear it! I think it would also be adorable with a cute dress, tights and boots!
Grab this Mossimo Women's 3/4 Sleeve V-Neck Ultrasoft Sweater for only $22.99! This sweater is available in 9 different colors! My favorite color is Violet! I bought this sweater at Target, and one of my favorite things about it is that it is long enough to cover so that I can wear it with leggings, jeans, or jeggings!
Keep in mind that Target offers Free Shipping on orders of $50 or more! If you purchase the Chunky Sweater Cardigan and the V-Neck Sweater you will receive Free Shipping!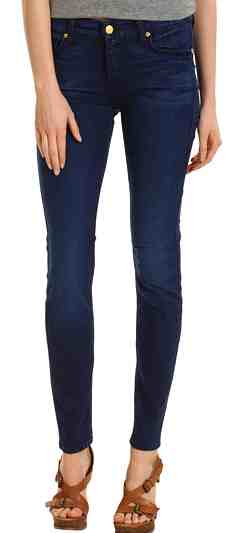 I personally am going to pair this look with a pair of leggings or jeggings! One of my favorite pairs of jeggings is my pair of Seven for All Mankind Jeggings! They are so soft and they go really well with boots. If you are looking for a cheap way to find designer denim online, be sure to check out 6pm.com! This is one of my favorite places to buy designer denim! Prices are up to 60% off + Free Shipping on ANY Order (no minimum purchase required)!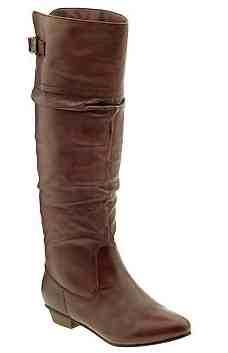 If you are looking for a great pair of boots to wear this season, be sure to check out the Steve Madden Craave Boots! These are available in either Black or Tan. I got this pair of boots in Tan, and I love them! They are so comfortable and slouchy! Perfect to wear with leggings or skinny jeans! Grab these now at Piperlime for $100 + Free Shipping! Piperlime always offers Free Shipping and Free Returns! That means if you don't like what you order, you can always ship it back at no extra cost!
Plus, if you are looking for more Boot Trends, be sure to check out my Top 10 Women's Fashion Boots for Fall and Winter!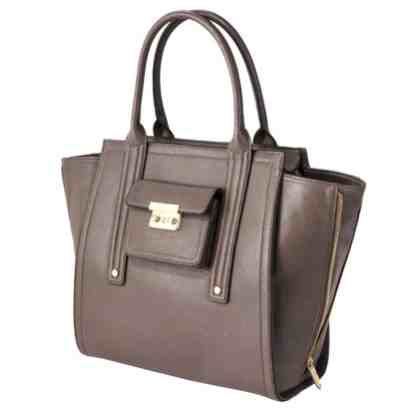 Now, after you have your whole outfit, it is always fun to accessorize with a great handbag! Grab this 3.1 Phillip Lim for Target Tote in Taupe for $54.99 + Free Shipping! This tote is the perfect color for fall and winter, and would go with almost anything!
Shop now and find the items you like best! I Love that all of these items can be worn together or separate! Be sure to let me know which items are your favorites!