French Onion Chicken Recipe!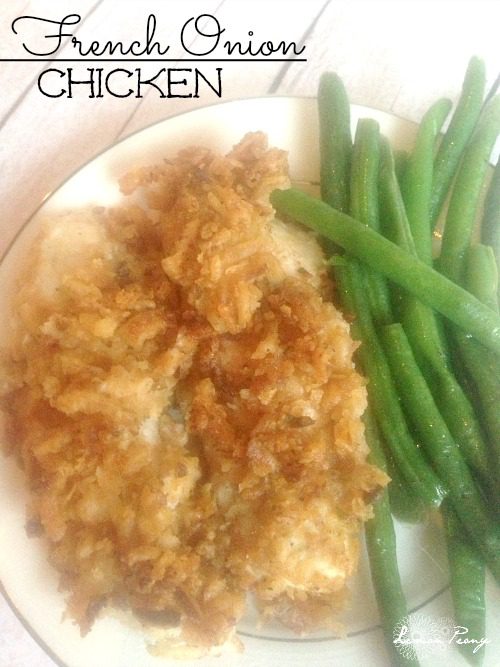 Here is one of my FAVORITE Dinner recipes! If you are looking for something to make for dinner, try this French Onion Chicken Recipe!
Your entire family will love this French Onion Chicken Recipe, and it is something that you can make all year long! I love to make this recipe with Twice Baked Potatoes, Green Beans, and Rolls! This is one of those recipes that just says "home" to me. Plus, it smells great and tastes even better! I hope you enjoy it as much as I do!
French Onion Chicken Recipe
Here's What You Need:
1 Tablespoon Paprika
1 Tablespoon Parsley
Salt to Taste (about 1 Teaspoon)
Pepper to Taste (about 1 Teaspoon)
1 Egg
1 Egg white
8 Chicken Tenders
3 Cups French Onions

Directions:
1. Preheat oven to 375 degrees

2. Mix egg and egg white together with a little salt, pepper, and paprika.

3. Coat chicken in egg mixture.

4. In a plastic bag, combine French Onions, Pepper, Salt, Parsley, and Paprika. I like to crunch my French Onions up so that they stick to the chicken better.

5. Put the egg coated chicken into the French Onion mix that is in the plastic bag.

6. After the Chicken is covered with the French Onion Mix, place the Chicken on a pan that has been sprayed with cooking spray.

7. Repeat this process until all of the Chicken Tenders have been used. (I like to Put the remaining French Onion Mixture on top of the Chicken Tenders before I bake them).

8. Bake for 40 minutes or until chicken is done.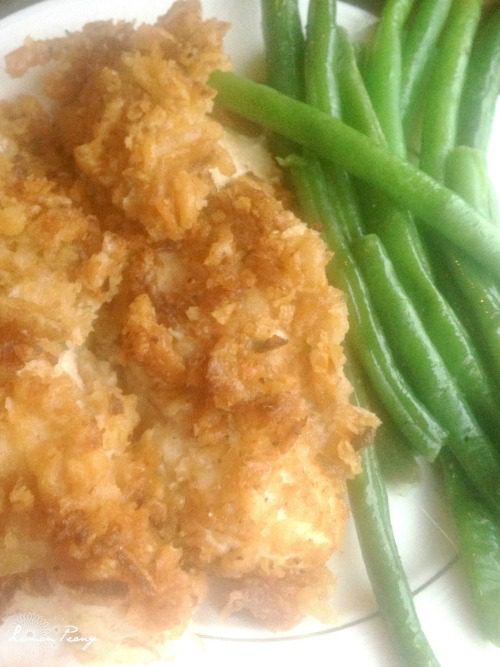 This recipe is delicious and super easy to make! Plus, the chicken is so moist and tender! I LOVE Chicken almost anyway you can cook it, but this is probably my most favorite chicken recipe! Maybe that is why I am SO excited to share it with you! I hope you and your family enjoy it as much as I do!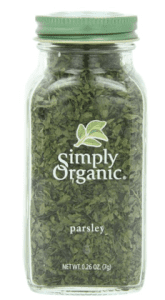 Pick up some Simply Organic Parsley Flakes at Amazon! Plus, save 5% and receive Free Shipping when you shop through Subscribe and Save!
Also, be sure to check out my Crockpot Chicken Rigatoni Recipe! This is another one of my favorite go-to recipes when I need a quick meal idea or something I can throw in the crockpot for the day!
Pricing subject to Change at any time. Please make sure you check the current price on Amazon.com before purchasing.