Homemade Chicken Spaghetti Freezer Recipe!
This Homemade Chicken Spaghetti Freezer Recipe shop has been compensated by Collective Bias, Inc. and its advertiser. All opinions are mine alone. #NaturallyClean #CollectiveBias
Check out this Homemade Chicken Spaghetti Freezer Recipe!
This Homemade Chicken Spaghetti Freezer Recipe is one of my family's favorite meals! My Mom made this recipe all of the time when I was growing up, and now I am excited to share this recipe with you! This is a kid-friendly freezer meal that you can make now and save for when you are in a hurry. Plus, here are even more of my favorite Recipes for you to try!

Homemade Chicken Spaghetti Recipe
Here's What You Need:
1/2 Bell Pepper (chopped)
1/2 Onion (chopped)
1 Small Roma Tomato (diced)
1 Package of Angel Hair Pasta
1lb of 2% Milk Processed Cheese (cubed)
1 Cup Chopped, Cooked Chicken
3/4 Cup Chicken Broth
1 Can Mushroom Soup
Salt to taste
Pepper to taste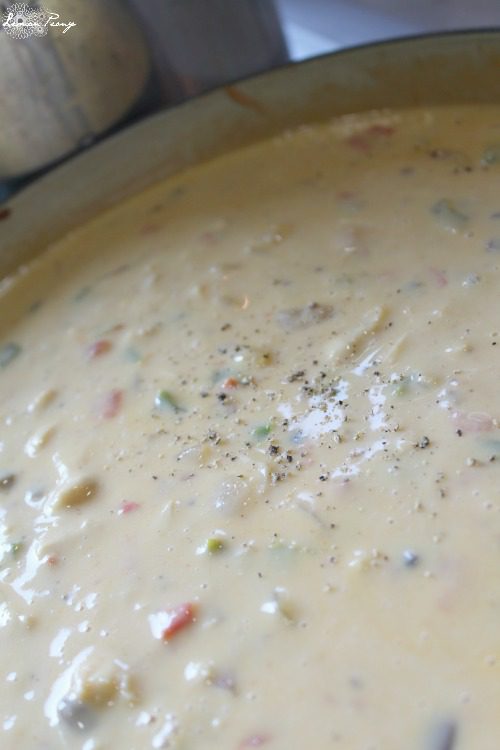 Directions: 
Chop and sauté bell pepper and onion in a little olive oil on medium high.
Add tomato and sauté for an additional 2 minutes.
Add chicken broth and cheese to the vegetables, cook on low and stir until cheese is melted.
Add chicken and cream of mushroom soup and heat through.
Salt and pepper the sauce to taste, poor over cooked pasta, and enjoy!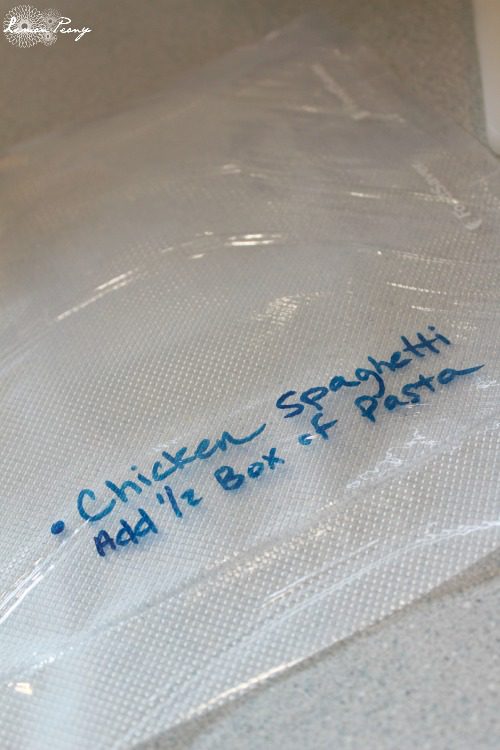 For Freezer Meal:
Remove the sauce from the stove and let cool. Fill 1 (or 2) freezer bags with the chicken spaghetti sauce and save for a future meal. I like to freeze my sauce separately and cook fresh noodles when I am ready to make this for dinner.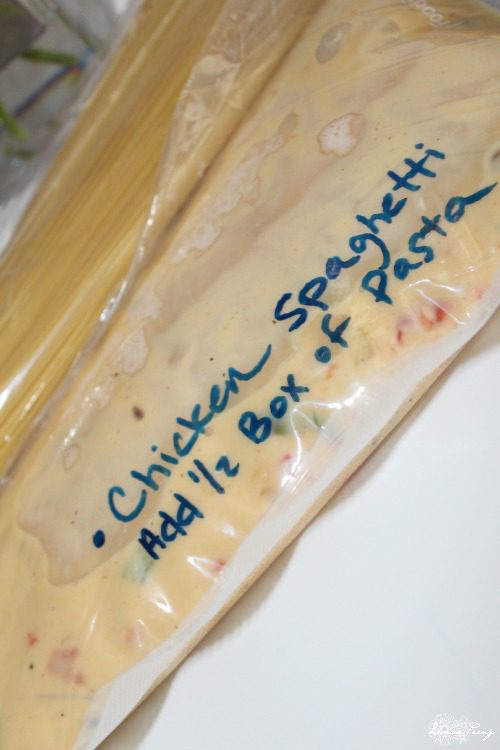 This recipe serves about 6-8 people, so you can always half the recipe and eat half now and half later. Just make enough noodles for what you want to eat and then freeze the rest to cook later!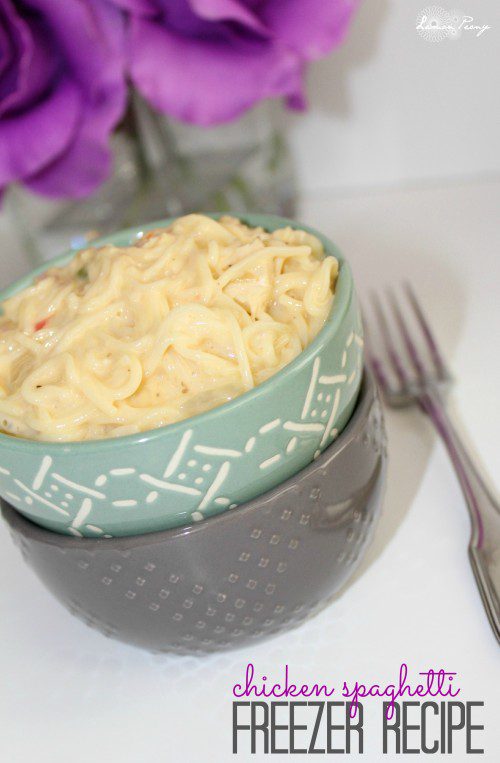 Check out this video for the step-by-step process to making this recipe!
I am a clean freak when it comes to cooking in my kitchen (especially when I am working with meat). But I love for my kitchen, utensils, and cutting board to be clean while I am cooking. I am always afraid of spreading germs or contaminating food. I was super excited to try this Clorox Green Works Pump 'N Clean for this recipe!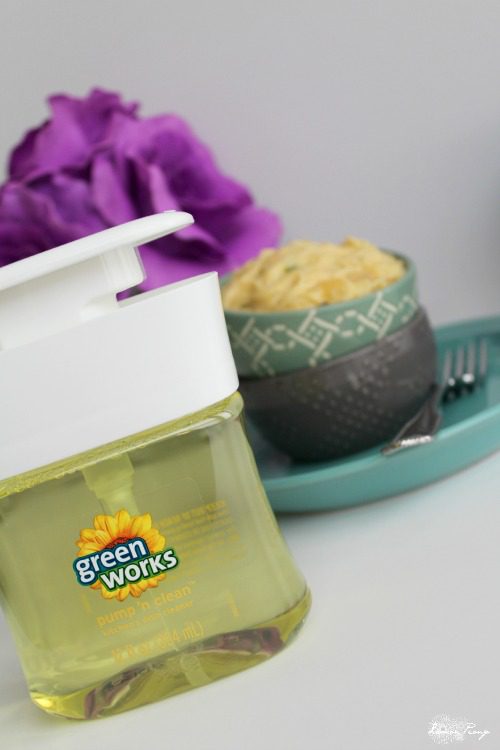 Pump 'N Clean was super quick and easy to use and I didn't have to worry about spilling something on the counter or make a mess. I was able to clean off my knife and cutting board between chopping my veggies, cheese, and cooked chicken. Even though this product shouldn't be used to clean up after raw meat or raw fish, it is food-safe and great for keeping things clean between chopping fruits, veggies, cheese, and other ingredients!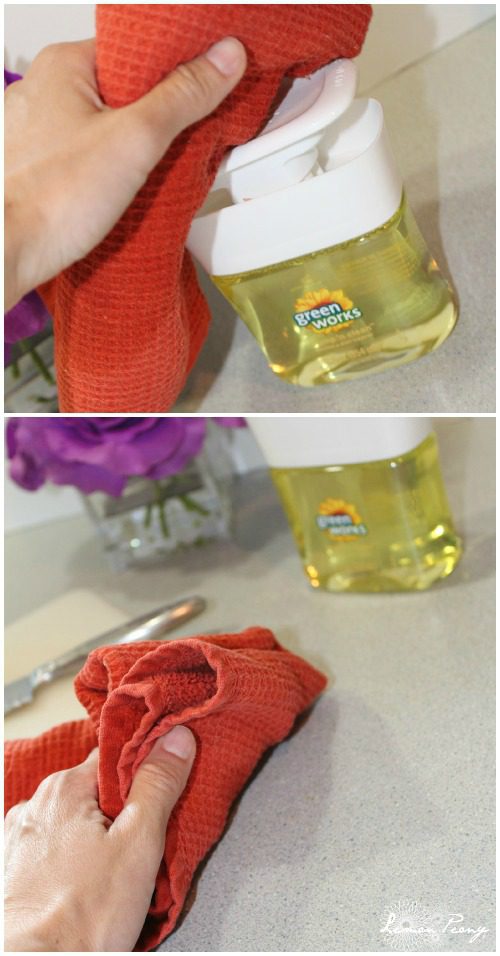 All you have to do is Pump 'N Clean! Use one hand, pump, and clean while you cook! Just dispense the cleaning liquid on your rag or sponge and pump, wipe, and go! Perfect for quick surface cleaning, dishes, cutting boards, and more!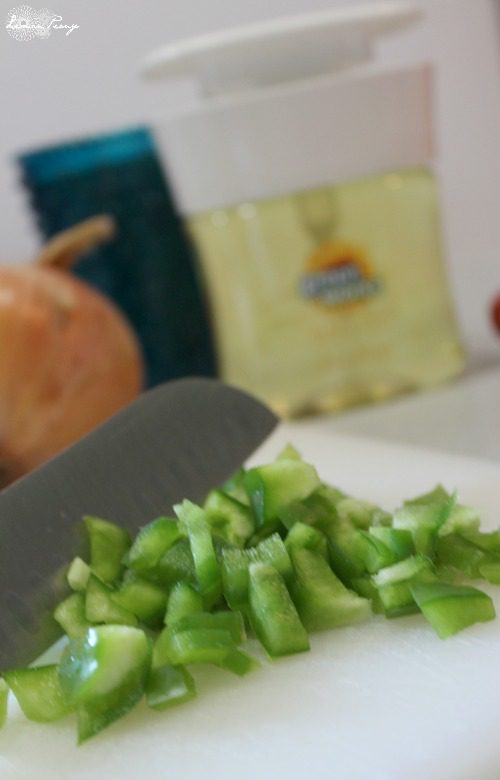 This product is great if you are wanting to keep clean and natural in your home. All of the Green Works products are made with plant- and mineral-based cleaning ingredients. They come from biodegradable ingredients that are naturally derived. I am excited to keep using this product to clean my microwave, counters, and dishes!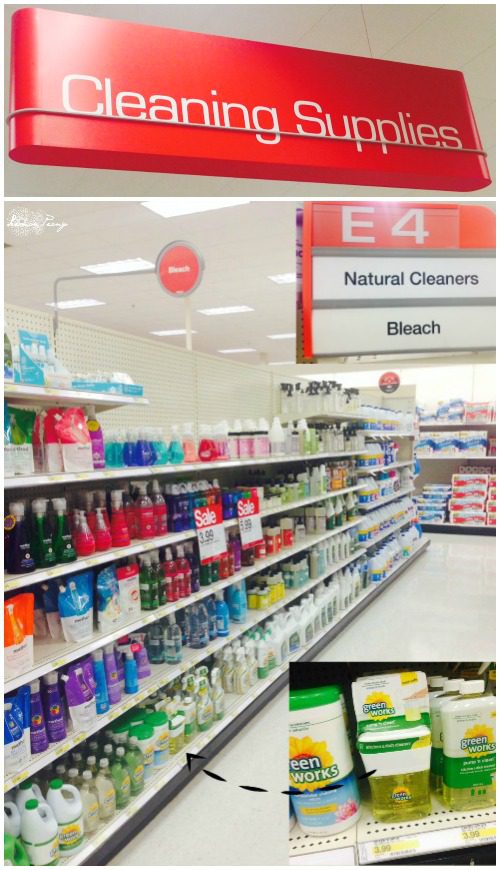 It's amazing to me that Target is the only store that carries the full line of Green Works products. There are many different natural cleaning options to choose from, including All-Purpose Cleaner, Bathroom Cleaner, Chlorine-Free Bleach, Compostable Cleaning Wipes, Dishwashing Liquid, Glass Cleaner, Laundry Detergent, and more!.
Plus, there is a Cartwheel offer at Target available for this product from June 14th – July 11th. Use the Target Cartwheel app and save 10% on all varieties of Green Works products (this even includes the Pump 'N Clean)!
Click HERE to add the 10% off coupon to your Target Cartwheel app!
Plus, you can follow Green Works on your favorite social channels for more product details and coupons!
What are some of your favorite cleaning tips and Summer Recipes?! I'd love to hear about your favorite family recipes that you grew up eating and now share with your own family!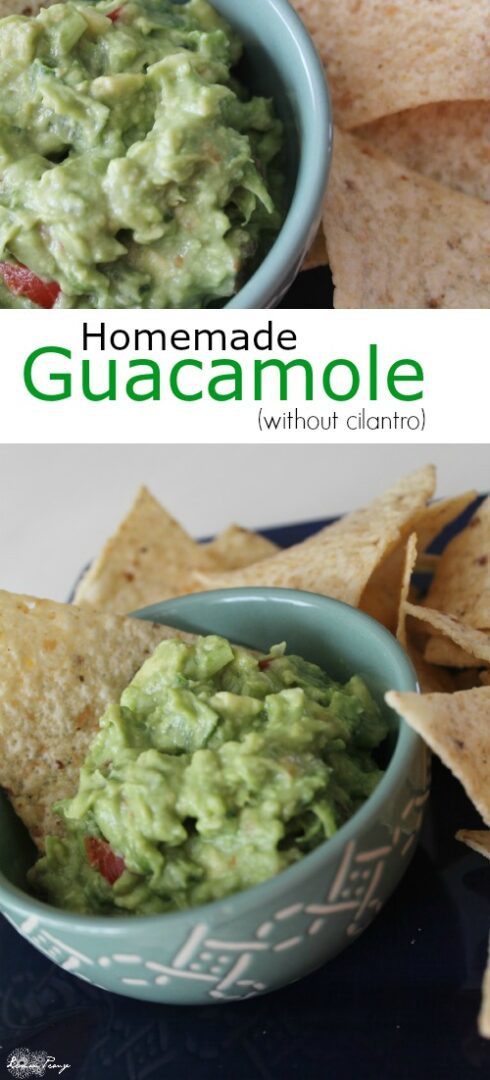 Plus, be sure to check out my favorite Homemade Guacamole Recipe for another summertime favorite that is fresh and satisfying!

Visit Julie Story's profile on Pinterest.