Homemade DIY Christmas Gifts using Essential Oils!
Homemade DIY Christmas Gifts using Essential Oils! Here are some Cheap, AMAZING, and easy Gift Ideas for Your Family, Friends, Neighbors, or Co-workers!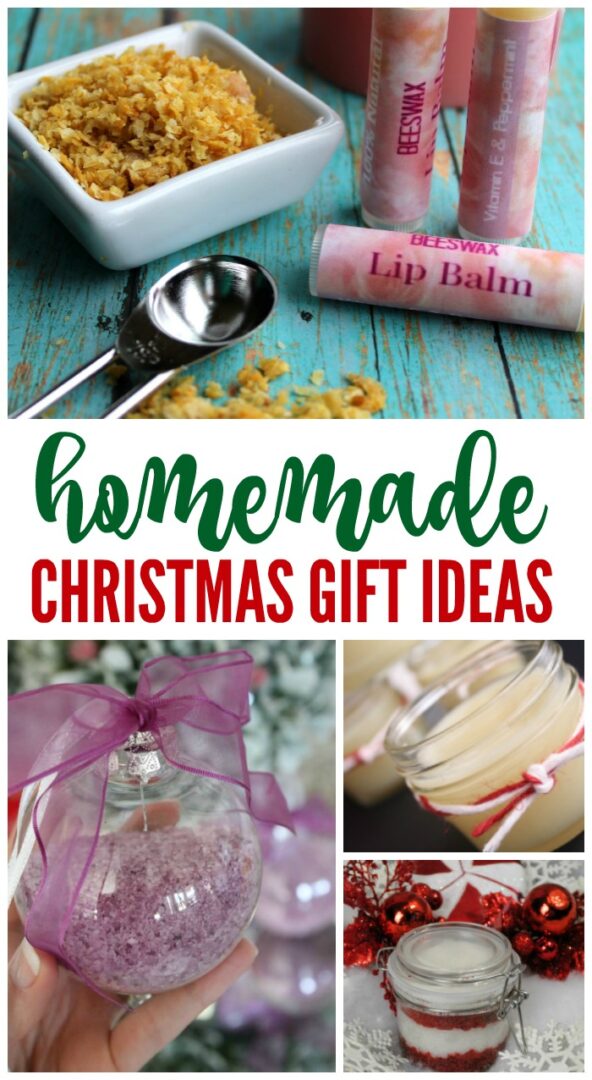 These Homemade DIY Christmas Gifts are PERFECT if you are trying to stay on budget but want to do something special for your family, friends, co-workers, or neighbors.
All of these gift ideas use include Essential Oils or can include essential oils as needed. So many cute ideas to choose from!
Plus, here are the things you need to store your recipes. These are the go-to containers and supplies I purchase when making my DIY Recipes or Gift Ideas!

1oz. Glass Jars

1oz. Spray Bottle

Roll-on Bottles (pretty colors)

Script Essential Oil Roll-on Bottle Labels
Homemade DIY Christmas Gifts
DIY Homemade Body Lotion – Lemon PeonyThis is my FAVORITE Body Lotion! I use it EVERY. SINGLE. NIGHT. and it leaves my skin feeling SO SOFT! The best part is the recipe doesn't actually have essential oils in it. That means you can use it as a carrier oil and add-in whatever oils you need for specific body support!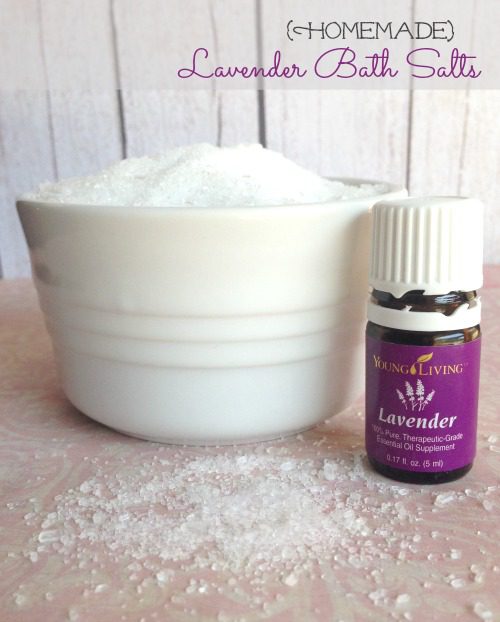 2. DIY Lavender Bath Salts – Lemon Peony
Sometimes you just have to stick with simple. Simply add lavender essential oil to epsom salts for a relaxing bath! Add in stress away for added benefits!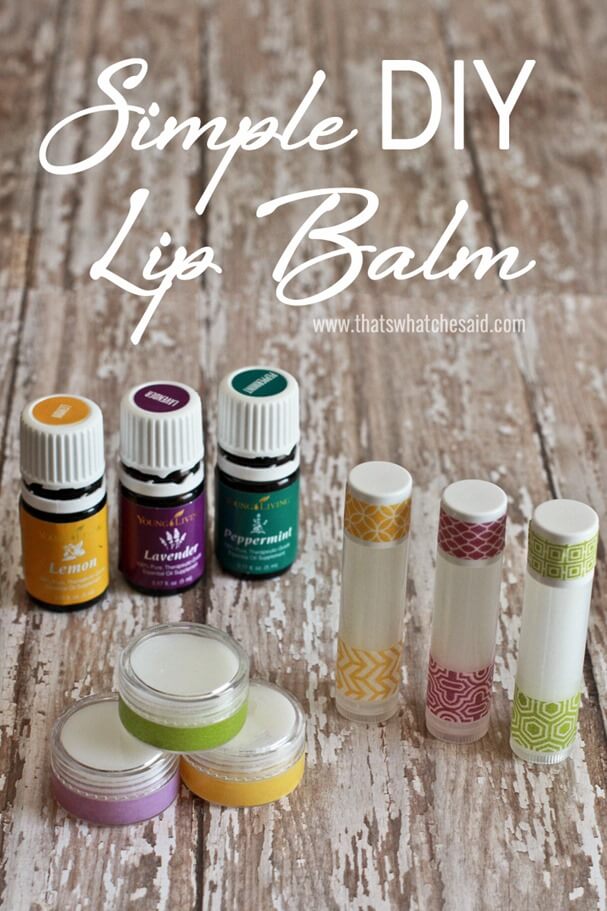 3. How to Make Your Own Lip Balm – That's What Che Said
This is SO cute and would make a GREAT gift idea for friends and family!
4. Bath Fizzies – Saving Dollars and Sense
Make personalized bath fizzies for Christmas and hide a special toy inside! These are great for stocking stuffers or for anyone on your list!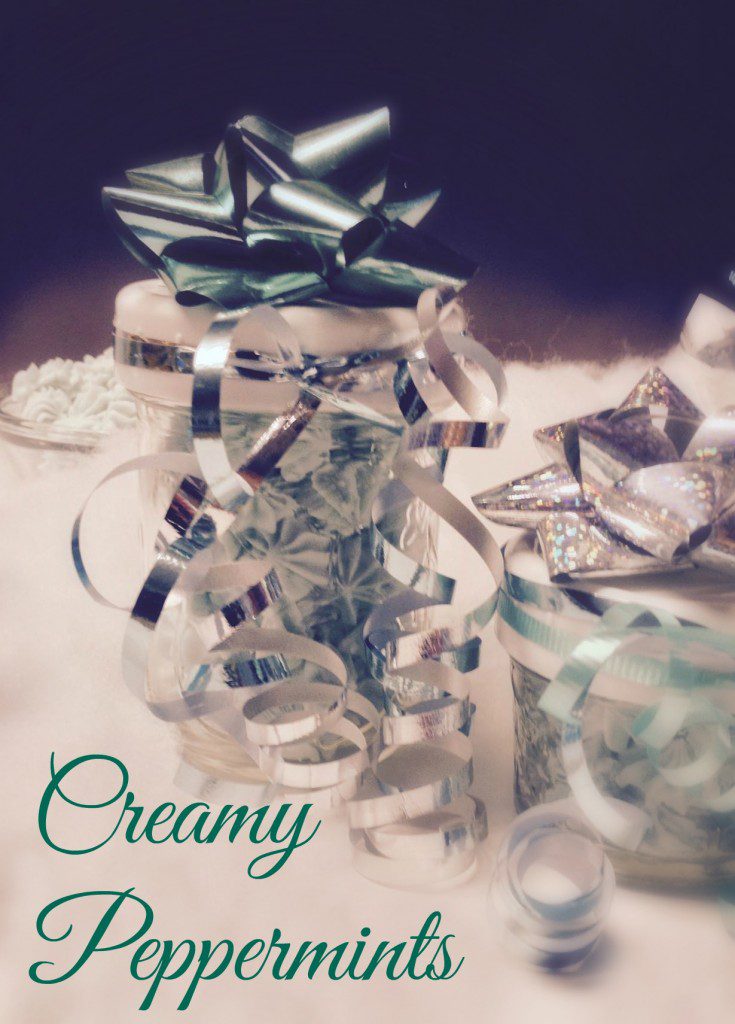 5. Creamy Peppermints – Saving Dollars and Sense
These Creamy Peppermints look SO good! Perfect for giving to your neighbors or co-workers for Christmas!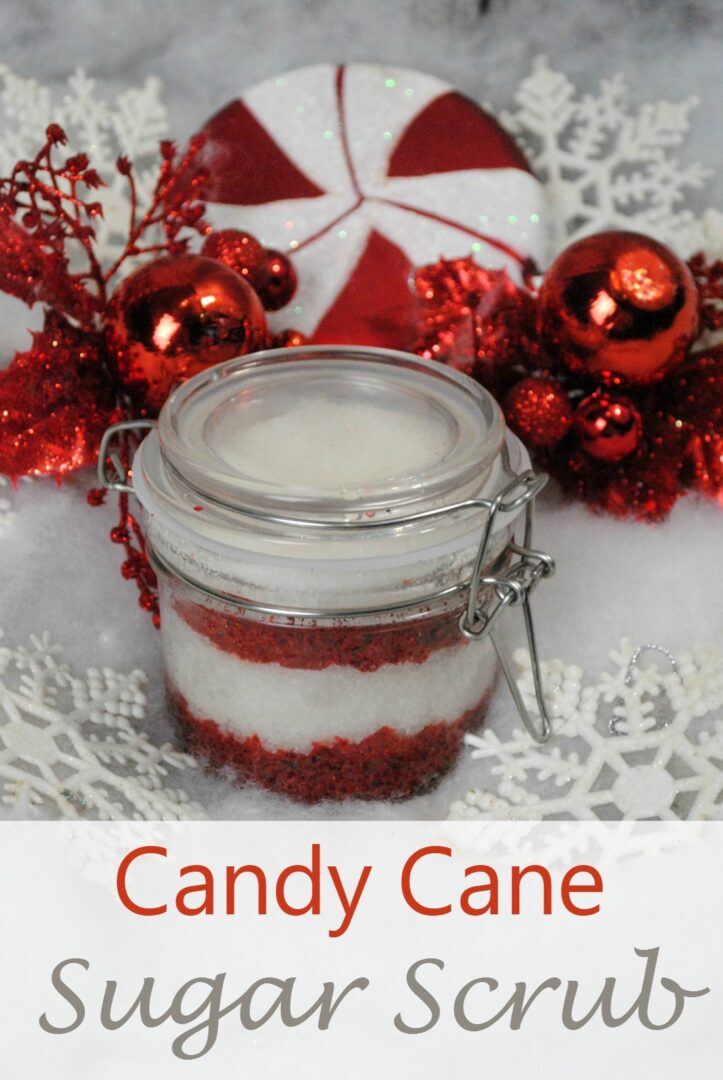 6. Candy Cane Sugar Scrub Recipe – Saving Dollars and Sense
This Sugar Scrub will be a hit for Christmas! Love that it is so easy to make and festive! The red and white combination make it look just like a candy cane! I can't wait to try this and give them away as gifts!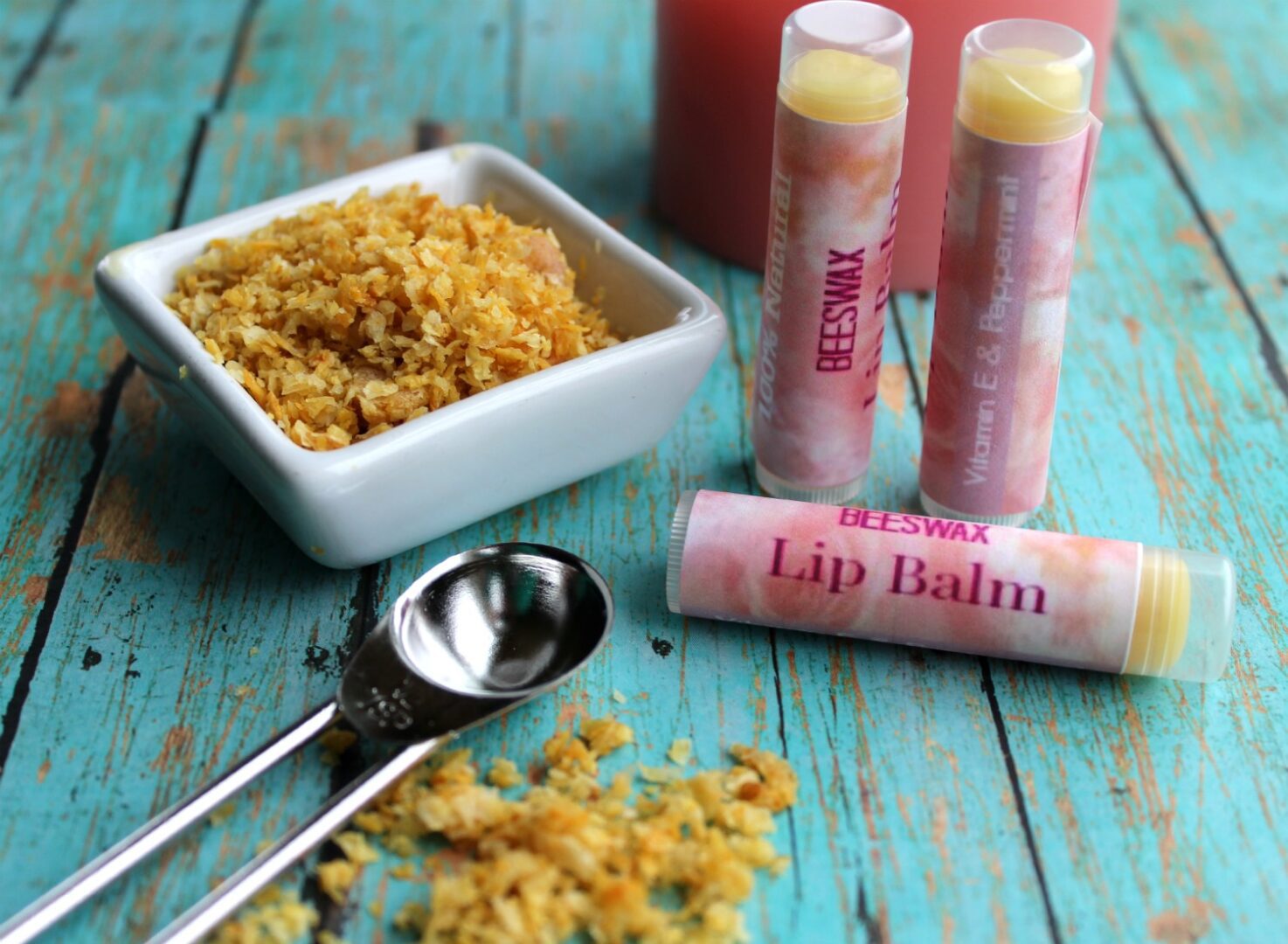 7. Homemade Peppermint Lip Balm with Printables
Here is another Lip Balm Recipe that screams Christmas! Add these as a stocking stuffer or give them to your girlfriends for Christmas! This is a simple gift idea that inexpensive and so easy to make!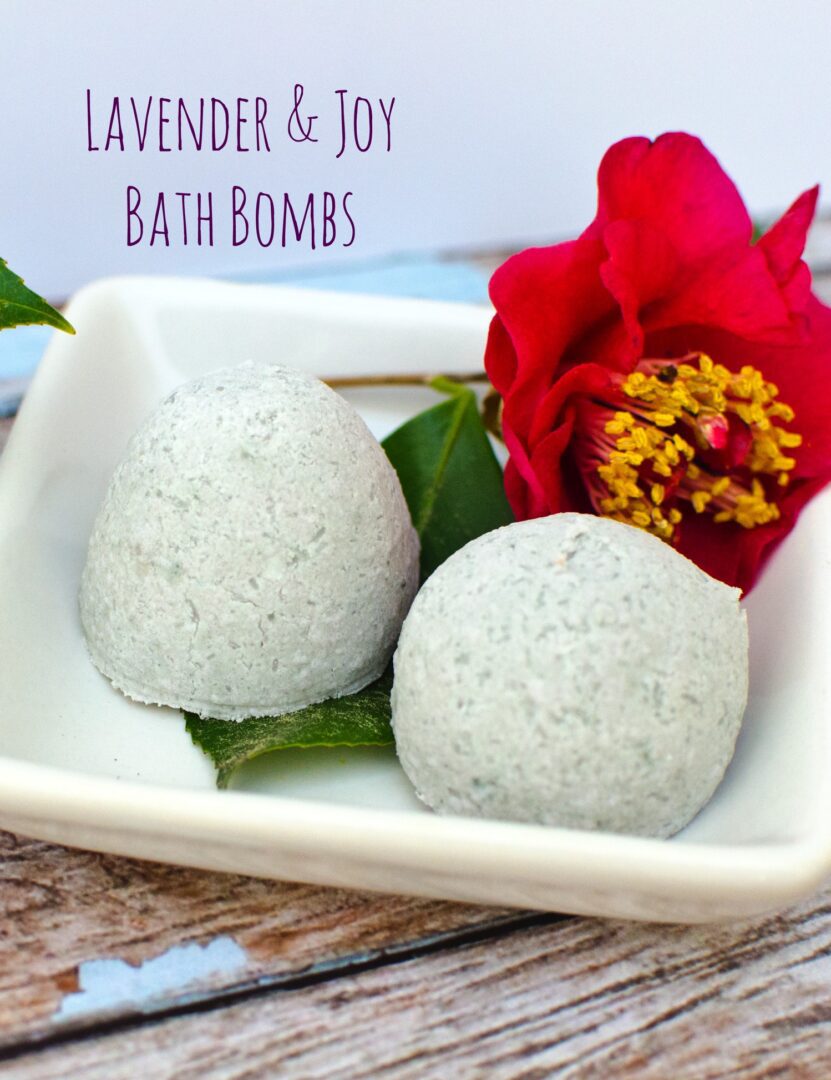 8. How to Make Bath Bombs – Really Are You Serious
Bath Bombs are a HUGE hit for the holidays! This recipe includes Lavender and Joy which is an amazing combination!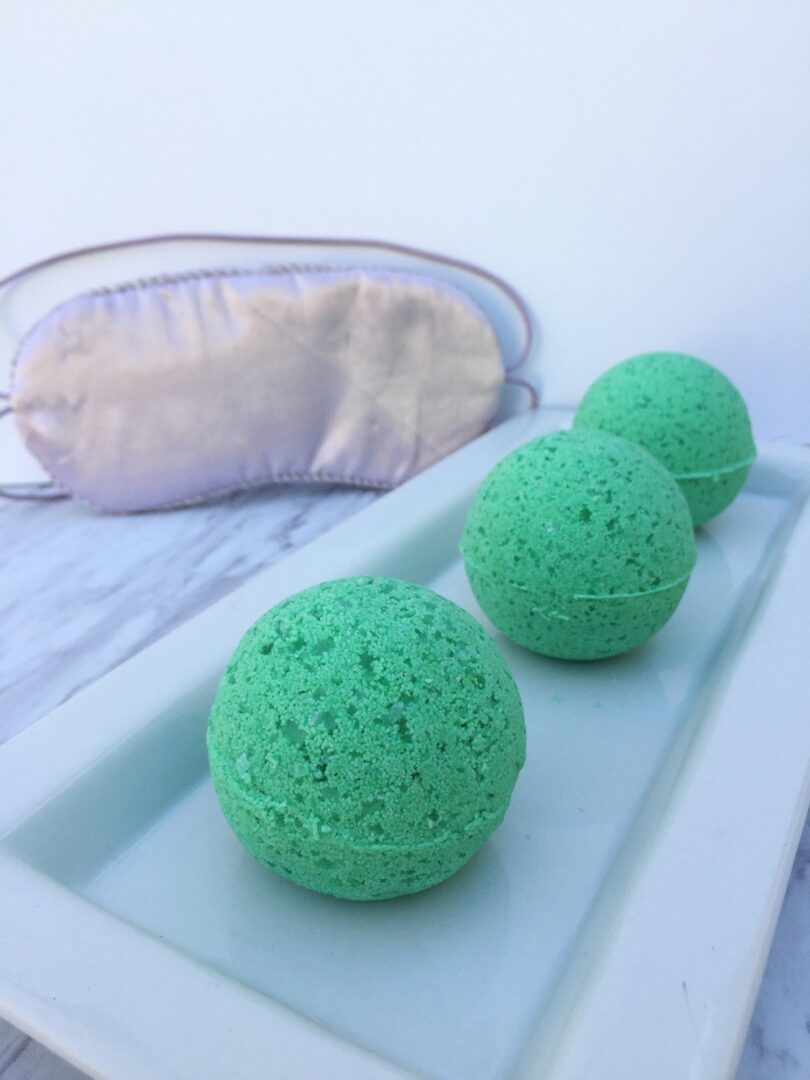 9. Sleepy Bath Bombs – Really Are You Serious
Here is another Bath Bomb Recipe that will help someone relax and unwind after a long holiday party! Perhaps you know someone who needs a gift basket with a combination of the two! 😉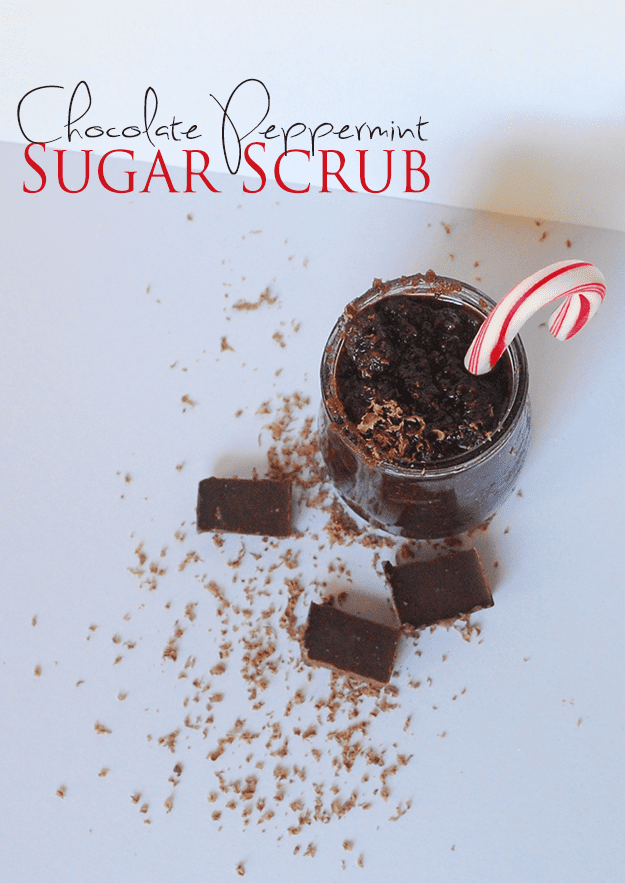 10. Chocolate Peppermint Sugar Scrub – Really Are You Serious
This is another fun recipe for the holidays! Love the peppermint and it would make a super cute gift idea!
11. Homemade Peppermint Fudge – Recipes with Essential Oils 
This looks SO GOOD and only takes a few ingredients. Another easy gift idea for friends and family!
12. Bath Salt Ornaments – Passion for Savings
These are ADORABLE and make super cute gifts for Christmas! Change up the colors or keep them white!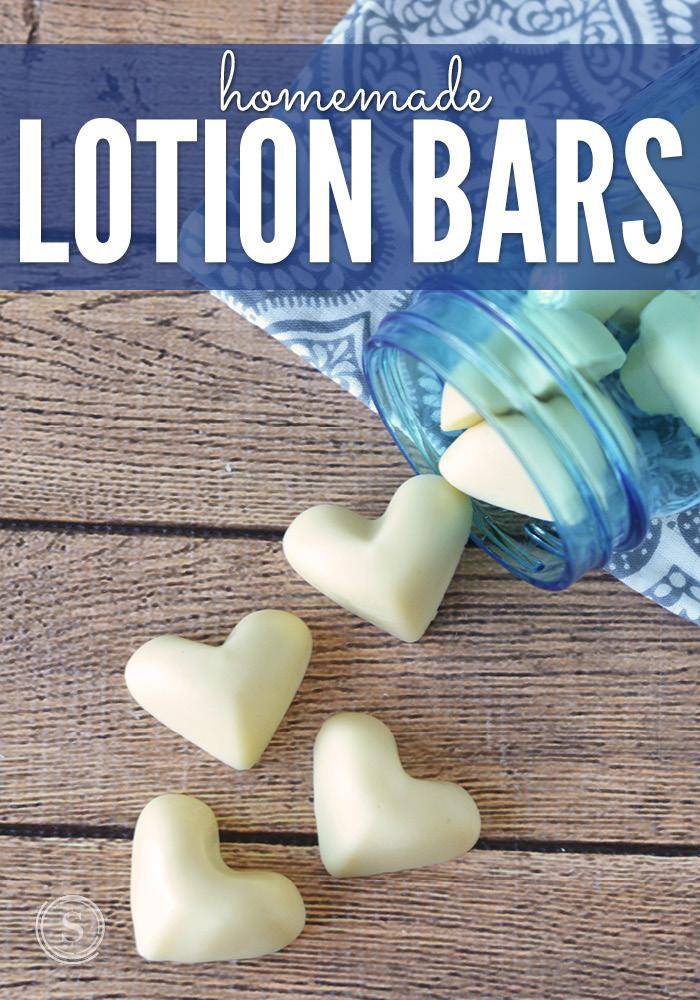 13. Homemade Lotion Bars – Passion for Savings
These are another perfect gift idea for Christmas! You could always use a holiday mold to make it more festive!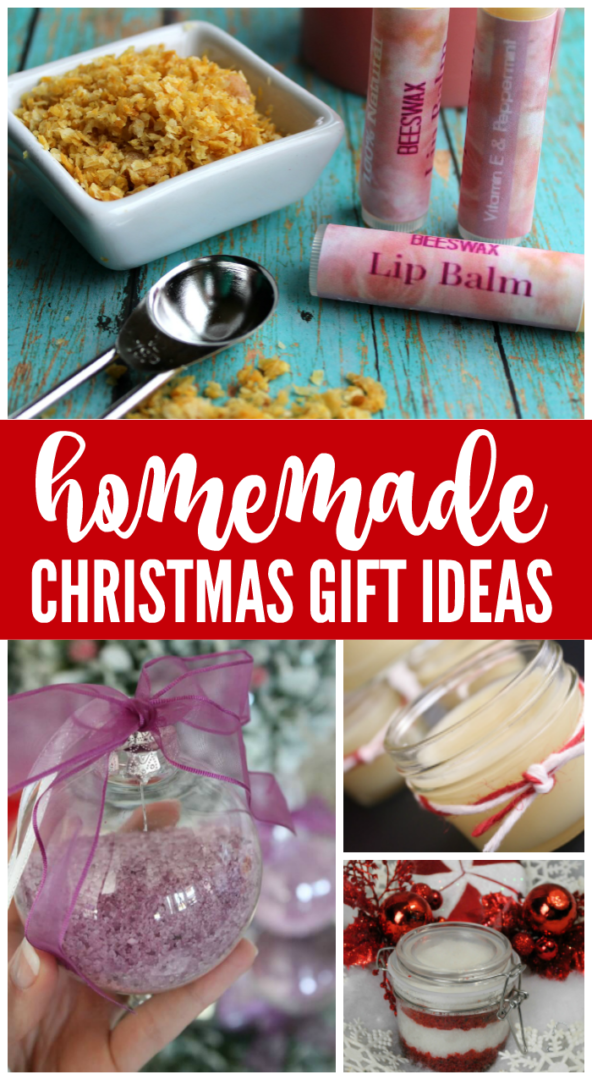 I'd love to know which is your favorite and which ones you are going to make this year!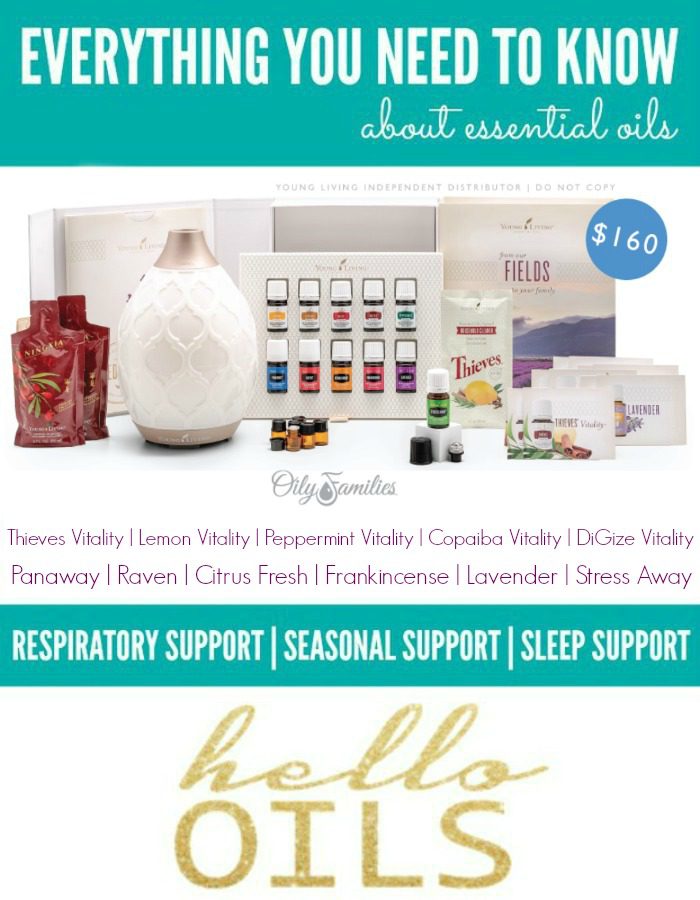 When it comes to using Essential Oils, keep in mind that I only recommend using Young Living Essential Oils.
Why?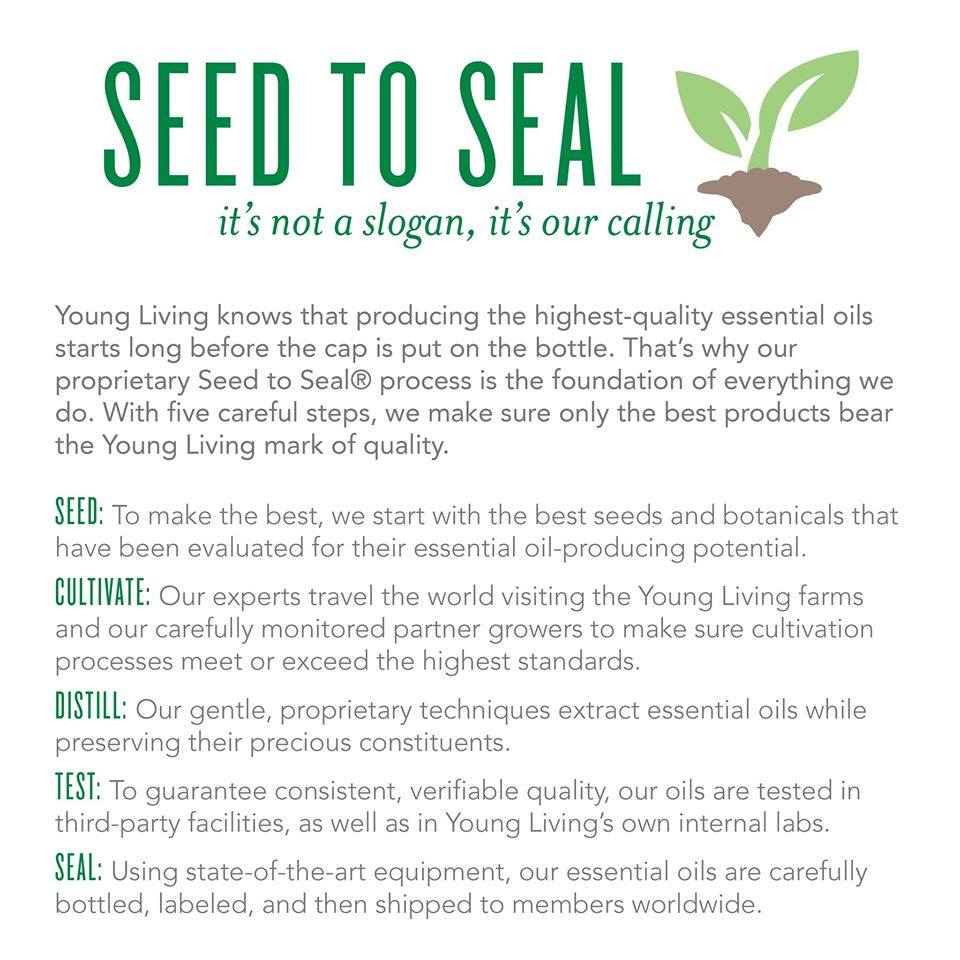 1) Young Living Essential Oils are Therapeutic Grade Essential Oils with the backing of the Young Living Seed to Seal Process. That means that their oils are tested time and time to be sure that you are given 100% pure oil and that it is from the best organic and natural sourcing. (Did you know that to be considered a "pure" oil at the local whole foods market or super store that it only has to have 5% of the actual oil?! This is SO bad for you because you do not know what else is actually in the bottle. Plus, you do not know under what conditions the oil has been sourced or obtained.) SO SCARY! This is why I only use Young Living Essential Oils in any of the DIYs or Homemade products I make.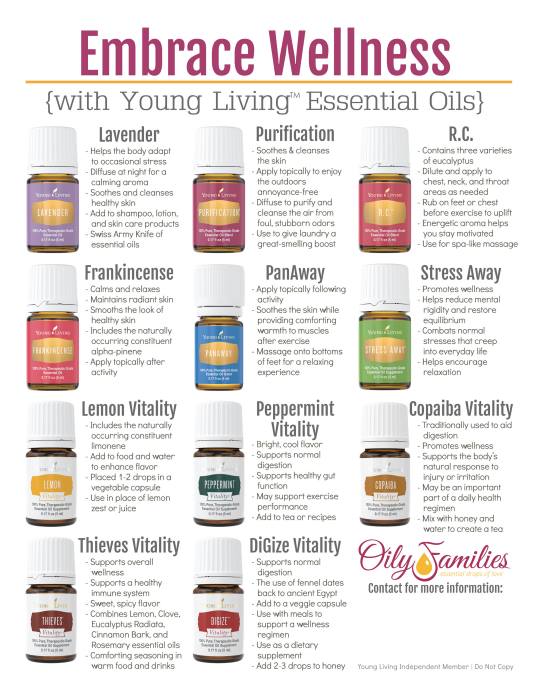 2) Young Living Essential Oils offer so many health and wellness properties in each oil for sleep support, wellness support, muscle support, respiratory support, body support and more. There are SO many oils that you really can say "yep, there's an oil for that".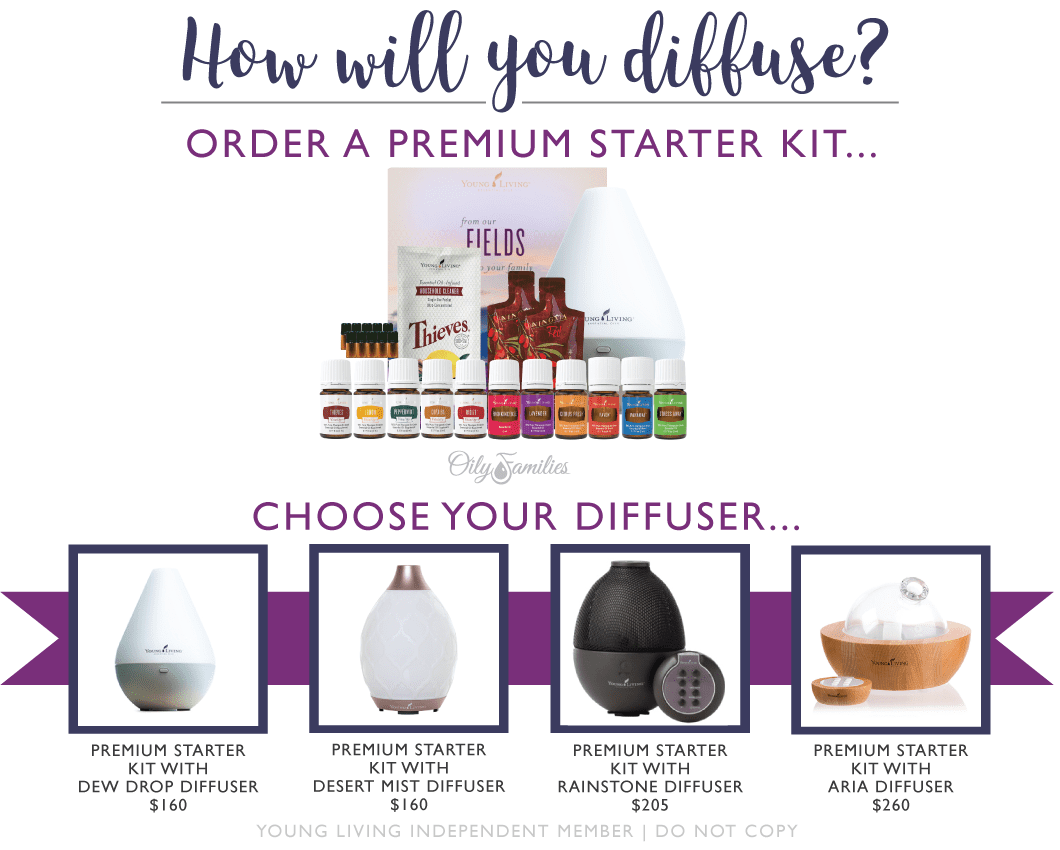 3) Young Living has a HUGE VALUE Premium Starter Kit to get you started with 11 of these AMAZING oils + a DIFFUSER! This is OVER a $300 value and you get it for only $160! It's a great way to get started on this journey of health and wellness! Message me for more info about how to get a FREE AMAZON Gift Card and MORE when you sign up!!
If you have ANY QUESTIONS about Essential Oils or Young Living, or How to Sign Up for the Starter Kit, I would LOVE to help you! Please use this form to email me and let me know how I can help you get started! I LOVE talking about this stuff and would be thrilled to help you!
You can also sign up for this FREE Essential Oils E-Course!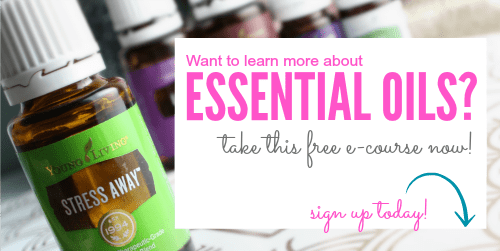 Disclaimer: These statements have not been evaluated by the Food and Drug Administration. This information is not intended to diagnose, treat, cure, or prevent any disease. The information on this site is not intended or implied to be a substitute for professional medical advice, diagnosis or treatment. Please confirm any information obtained from or through this web site with other sources, and review all information regarding any medical condition or treatment with your physician. Never disregard professional medical advice or delay seeking medical treatment because of something you have read on this website.
Pricing subject to Change at any time. Please make sure you check the current price on Amazon.com before purchasing.