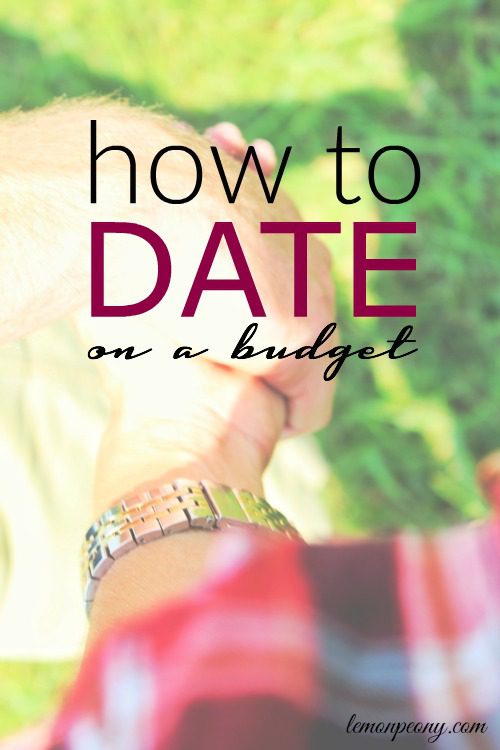 Married? Dating? Courting? No matter what your relationship status is, here are my top 10 ways for How to Date on a Budget!
Dating your special someone is important for building your relationship. However, going on dates whether you are Married, Dating, or Courting can get expensive. Here are my top 10 ways for How to Date on a Budget and still have fun without over spending! I am a HUGE budgeting fan and have followed the envelope system since I was a child. I started out with only two or three envelopes, and now I have categories for everything! Saving money is something that is important to me, but can be hard when you are dating someone and wanting to spend time with them but not sit at a house every single night.
If you are dating and thinking about getting married, and wanting to take that next step with your girlfriend or boyfriend, saving money will become extra important to you (I know it is to me). If you are already married, these are great tips to follow to save some extra money and still date your spouse!
These are some of the ways that my boyfriend and I save money in our relationship. Dating can get expensive if you aren't careful. We are at the point where we are considering marriage and wanting to do it the right way. We want to plan now to invest in our future. Here are 10 of our favorite ways that we Date on a Budget!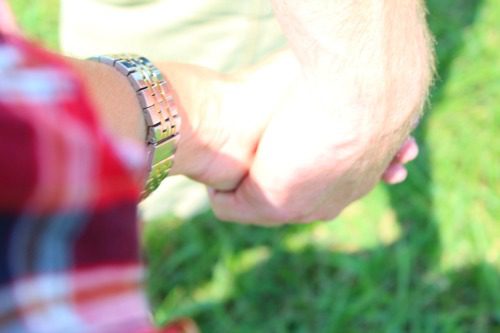 How to Date on a Budget
Freezer Cooking
I like to make freezer meals ahead of time so that when it comes to a date night or a late work night me and my boyfriend can have dinner together without spending a lot of time in the kitchen. Since most of the time I am just cooking for two people, I can make a full recipe of something and freeze half of it for another time!
Here are some of my favorite freezer meals!
1/2 Price Burgers
There is a local restaurant in our town that has 1/2 Price Burgers every Tuesday night. Sometimes we will go out to eat with friends, and sometimes we will just go by ourselves! We can both eat for under $15! This isn't something we do every week, but it sure makes a nice mid-week treat when you're living within a budget!
Drink Water
Eating out can get expensive, so something we try to do is to drink water when we go out to eat. I will even keep my boyfriend's favorite soft drink at my house so that he can have a treat when he comes over. This helps to save money on something that he really enjoys.
$3 Movie Theater
We have a super cheap movie theater in our town where we can go watch $3 movies! Now, these are mainly the movies that have already been out for a while and are about to come out on DVD. But it sure does make for a nice date night when you can go see a movie you've been wanting to see for only $6 – and still get the experience of going to the movies!
Amazon Prime
Date night at home is easy when you have Amazon Prime. We can either rent movies or check out all of the FREE Prime Movies that you get access to when you have Amazon Prime. Sometimes it's fun to watch older movies and movies you haven't seen in a while. Plus, they rotate new releases so you can catch up on what you didn't see at the theater!
If you don't have Amazon Prime, look it up here. The subscription is $99 for an entire year, which comes out to only $8.25 a month! That subscription gives you Free Shipping on thousands of products, Free Amazon Prime Movies, Prime Music, and Prime Photos!
*You can even download an app on your iPhone to store your photos for FREE from your phone!

Walking Trails
Does your city have walking trails and city parks? We love going to walk around the walking trails in our towns. I love this time together because I am a quality time person. He feels like he is getting outside and being active, and I am getting to spend time talking about the day and life. I have always heard that "activity opens the heart" and so doing stuff together really helps to bring you closer together.
We are planning on riding bikes on the trails this Spring from one town to another! I am super excited about this! It's about a 30 mile ride!!
Read Out Loud Together
We have just started reading a bible study book together and we like to read it outlaid together. It's nice to be able to process the book together and talk about what we read about.
Workout at Home
We both love to be super active, so working out is something that we both enjoy. My boyfriend has weight equipment at home so it's a fun date for us to head out to the garage and get a workout in, play some music, and just have fun together while being active.
Deal Sites
We have been able to find a couple of deals on Online Deal Sites that help us save money at restaurants. There is a Mexican restaurant we like that will have deals come up for $15 credit for only $7.50! This is a fun way for us to eat out and save money at the same time! 50% off isn't bad at all!
Our local site is NWA Deal Piggy, but you can also find deals at Groupon and Living Social!
Setting Holiday Budgets
We are both people pleasers and want to do all we can for each other including getting each other what we really want for birthdays, christmas, and holidays. Setting a budget is a way where we can still have freedom and flexibility in what we buy, but keep it within a set budget that won't be going overboard.

Remembering the Small Things
Sometimes it's the small things that really help us feel freedom when living within a budget. Knowing each other's love language has been beneficial because we know how we each give and receive love. That way we can make sure we are meeting each others needs where we can without sacrificing feeling love. That may be keeping Diet Dr. Pepper in the fridge at home or going for a long walk to spend quality time together. The fun part is you can be creative and meet each others needs without spending any money.
What are some of your favorite tips for dating on a budget? In what ways do you and your significant other spend time together and grow together while still trying to save money?

Visit Julie Story's profile on Pinterest.


Pricing subject to Change at any time. Please make sure you check the current price on Amazon.com before purchasing.