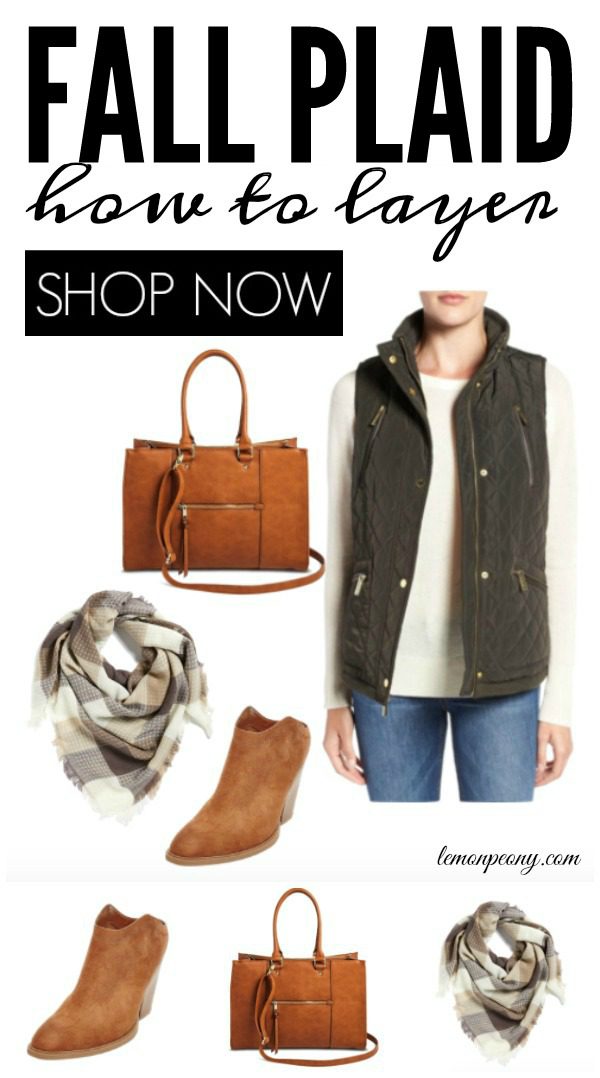 It's that time of year! Fall Fashion! We know what that means, Plaid, Layers, Booties, and scarves! Here's How to Layer for Fall and add some Plaid to your Style!
The best part of this outfit is that you can use pieces you already have! Here's How to Layer for Fall! Do you have a vest, sweater, or blazer? What about scarves? If you are like me you probably have several laying around. What about solid shirts, casual or dressy? I know I have solid shirts (or plaid shirts) in my closet from previous seasons! Well, if you have some of these pieces, you can throw an outfit together in no time!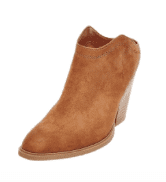 Grab your favorite pair of skinny jeans, some Fall booties, and now let's layer! Pick colors that coordinate that stay in the same family of colors and have the same hues!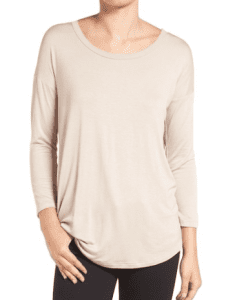 Pick out a top – the best part about this is that you can pick long or short sleeve, heavy or light depending on the weather! I am a huge fan of 3/4 sleeves or something that I can roll up. I feel like this is the perfect weather right now for this style.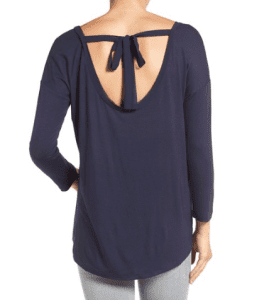 This top from Nordstrom is PERFECT for layering! It also has some cute detail in the back for when you don't want to layer! So many great colors to choose from and under $30 + FREE SHIPPING!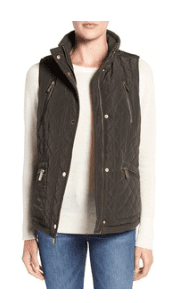 Next crab your outer layer. I have a couple of vests that I got in years past on sale. These come in super handy when it comes to layering! If you don't have a vest, you can always pick a long cardigan or blazer, depending on how dressy or casual you want to be. Here are a couple of Fall Vests that you an grab right now!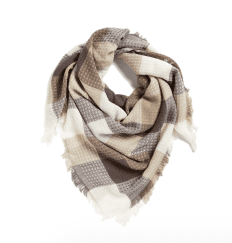 Throw the vest (or jacket) over your top and then start to accessorize. Grab your favorite scarf or check out these scarves at Nordstrom! They are only $25 + Free Shipping! You can hardly get a scarf at Walmart for that! Plus, there are so many pretty colors and patterns to choose from that fit this season just right!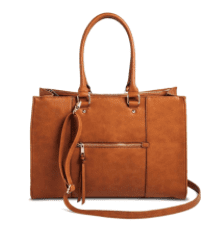 Don't forget about handbags! Grab your favorite colors and let your purse be part of your layering accessories!
Click here for how to tie a scarf and different ways you can wear a scarf with many outfits!
Once your scarf is on, think about jewelry! Go light or glam it up, it's really up to you!
I love that with this outfit we stuck with a lot of neutral colors. I love how the shoes and bag coordinate and really pop with the green vest! SO CUTE!!
What is your favorite way to layer right now for Fall!?

Visit Julie Story's profile on Pinterest.