How to Order Young Living Makeup!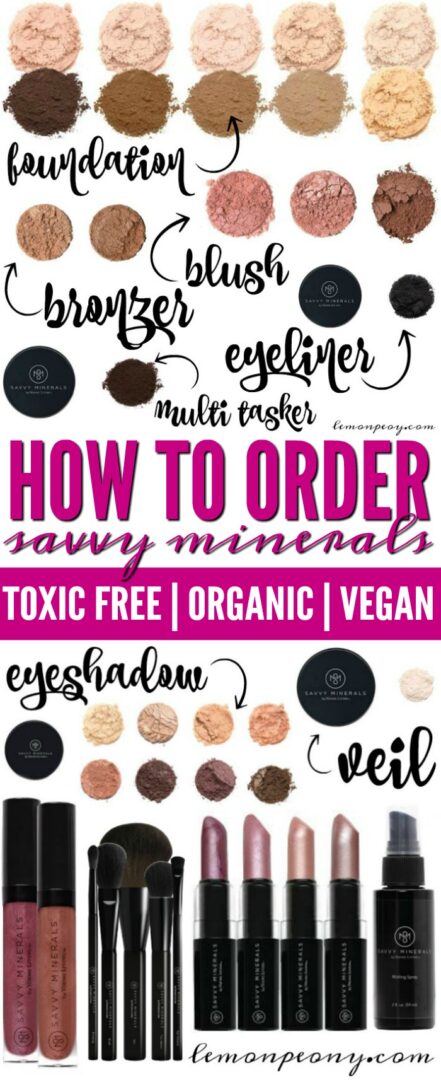 I am SO excited about the NEW Young Living Savvy Minerals Makeup! Here's How to Order Young Living Makeup and get your hands on these AWESOME new products!
These are 100% clean, natural, organic, and chemical free products that you will feel good about using on your face! Here's How to Order Young Living Makeup if you are interested in trying these products! Check out all of the Young Living Savvy Minerals Makeup to see the beautiful colors and products available!
There are a couple of options when it comes to ordering Young Living Makeup.
1) You can become a "Member" which means that you can order from Young Living at any time, receive wholesale prices, and save 24% off all of your orders!
2) You can order as a "retail customer" which means you do not become a "member" and will pay full price on every product.
**Click here to see the entire Savvy Minerals Beauty Line!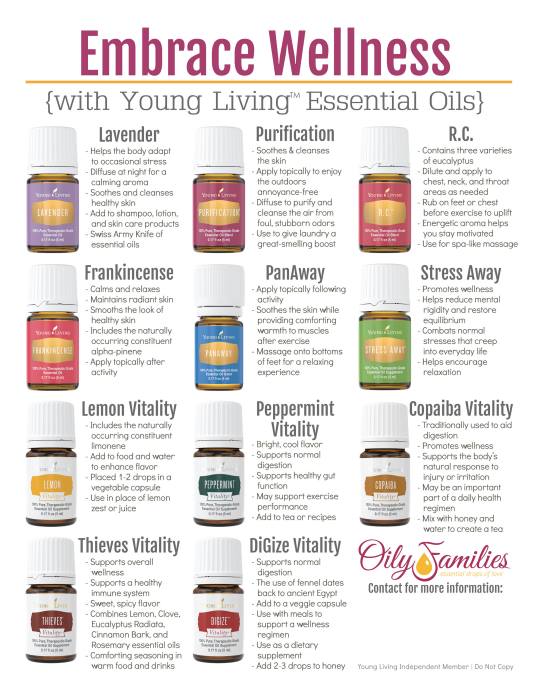 I recommend signing up as a "Member" and ordering the Premium Starter Kit!
One of the things I love about Young Living is that as a member, there is absolutely NO obligation to make monthly orders, NO sign-up fee, and NO member fee. You will, however, receive a 24% discount and access to the wholesale prices at all times *YAY*!
The basic starter kit for Young Living is the Premium Starter Kit which starts you off with 11 oils (pictured above), a diffuser, and other samples and products! This is the BEST VALUE when it comes to getting started with Young Living. Here's more information on the Young Living Premium Starter Kit and everything that's included in this AMAZING kit.
If you are ready to cut the chemicals in your home and move towards toxic-free products then this is really the best option to get you started!
Right now I have a special promotion running with LOTS of FREEBIES when you order the Premium Starter Kit as a "Member" through this link…
Order a Premium Starter Kit as a "Member" in the month of June 2017 and receive the following from me!…
>>>FREE Resource Material that I will send you in the mail!
>>>FREE Access to our AWESOME Facebook Groups!
>>>FREE $20 Amazon E-Gift Card
>>>FREE Vitality Lime or Vitality Orange Oil
***Please e-mail me at julie@lemonpeony.com with the promo code: FREEOILS to receive your free gift! Offer only valid through June 30, 2017 when you sign up with member ID & enroller ID 1714306.
After you become a wholesale member or a retail customer, you can add these awesome beauty products to your cart! It's so easy!
If you're new to Young Living and signing up today, you can order these beauty products at the same time you order you Premium Starter Kit!
I want to become a Young Living Member and get 24% off my orders!
–-> Follow the sign-up steps below for how to add extra products onto your order!
No, I don't want 24% off, I just want to order as a retail customer!
–-> Click the link and select "Retail Customer" search for the items you want and Happy Shopping!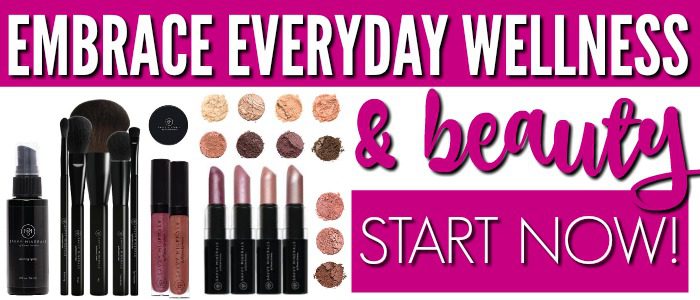 Tips for Signing Up
Step 1: Select Your Starter Kit
-Premium Starter Kit with Dewdrop Diffuser ($160)
*Or you can choose another diffuser of your choice (prices vary).
-Thieves Kit ($160)
-NingXia Kit ($170)

Step 2: Essential Rewards
*You can always skip step 2, but this is a monthly auto-ship program that allows you to earn points back on your orders. You will start at 10% back in points, and after 3 months you will earn 20% back on ALL purchases you make. This is a GREAT option, but you can always add it later. Ask me if you want more details!

*If you choose to skip essential rewards at this time, it's okay NOT to click the "confirm monthly order" box.

Step 3: "ADD MORE PRODUCTS"
If you are wanting to add extra oils or the Beauty Products to your cart then click "Add More Products" to continue shopping!

Search for the Savvy Minerals Makeup or specific keywords you are looking for!

Step 4: Checkout
When you're done with your order, click "Checkout" at the bottom of the page and continue with the sign-up process!
I hope you will join me on this Journey of Everyday Wellness and Healthy & Beauty! It's going to be FUN! I'd love to have you on my team and help YOU come up with a daily routine that works for you! Please let me know if you have ANY questions! I'm here to serve you in any way that I can!
Be sure to check out the beautiful colors and products from the Savvy Minerals Makeup Line!
Finally, here are even more Essential Oil Tips and Recipes if you want to do a little more research!