How to Tie a Blanket Scarf!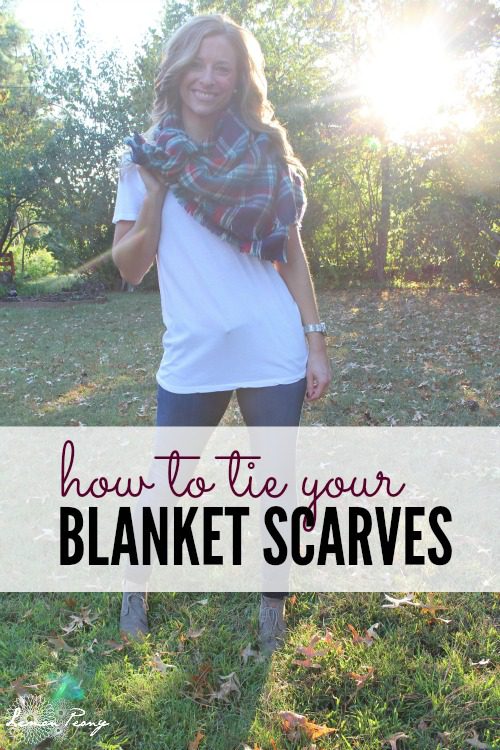 I've been asked over and over again How to Tie a Blanket Scarf for Fall and Winter.
Blanket Scarves are super cute and comfortable. If you are wondering How to Tie a Blanket Scarf so that it doesn't look too bulky here is one of my favorite ways! Blanket Scarves are a huge fashion trend right now, but if you don't know how to tie them it can be really frustrating and overwhelming since there is so much material. Follow these steps to one of my favorite everyday fashion looks for fall and winter! Plus, here are even more of my favorite Fashion Trends!

How to Tie a Blanket Scarf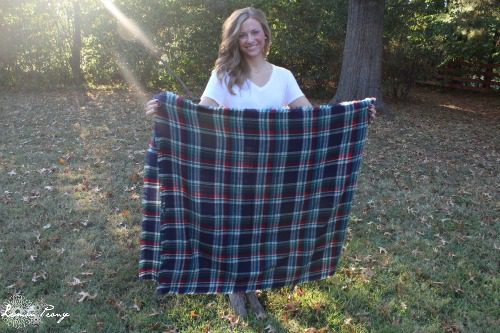 1. Fold your Blanket Scarf in half so that it makes a square.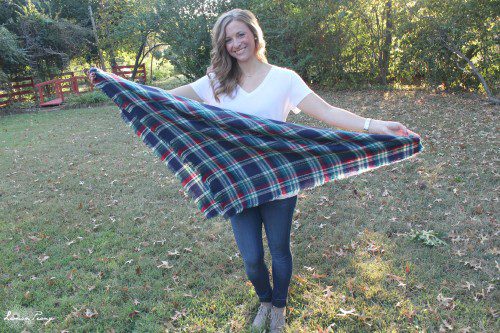 2. Diagonally fold the square so that you have two ends and 1 point.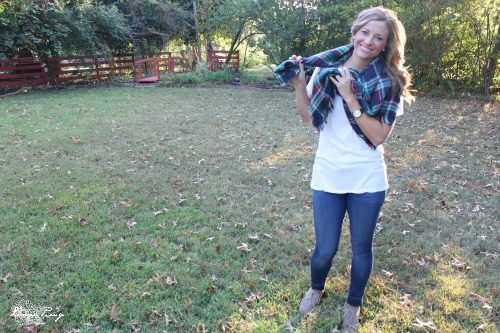 3. Put the middle point of the scarf over one of your shoulders and hold the ends.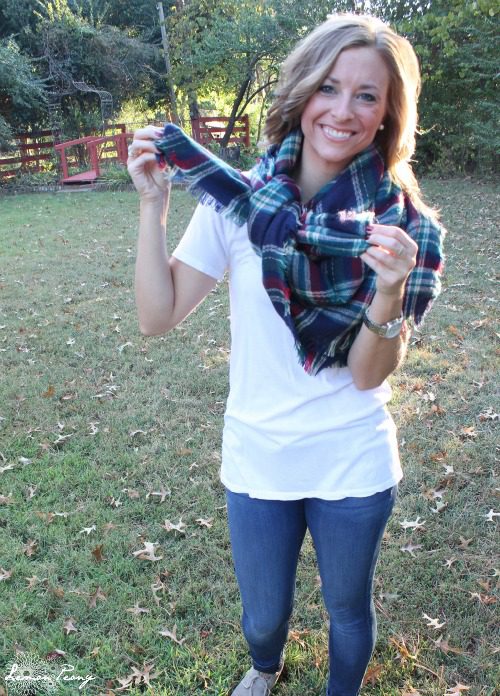 4. Tie the ends together in a knot so that the scarf stays in place.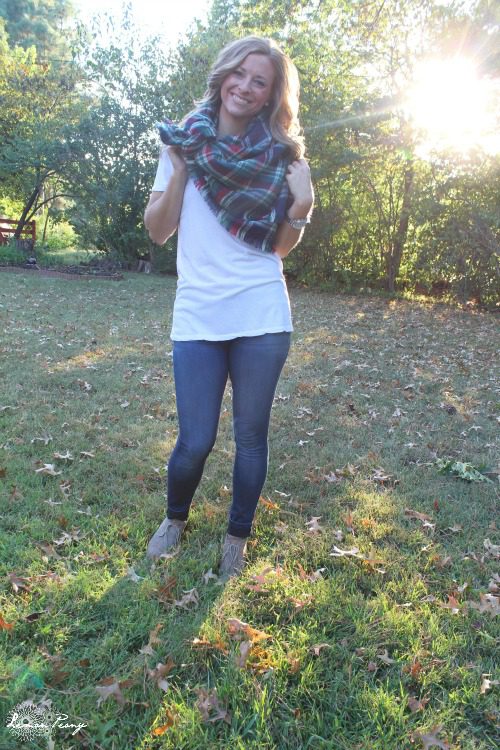 5. Drape the diagonal point over your shoulder and pull out the knot so that it isn't a tight knot.
*You can create this same look without folding the scarf in half (like mentioned in the 1st step) This will help give your scarf more volume.
Look 2:
1. To create this look, hold your blanket scarf at one corner.
2. Wrap the blanket scarf around your neck 1 full time so that both of the ends hang to the front!
**This is a great look to wear when it is really cold outside and you want to be able to put the scarf over your mouth in the freezing weather.
Look 3: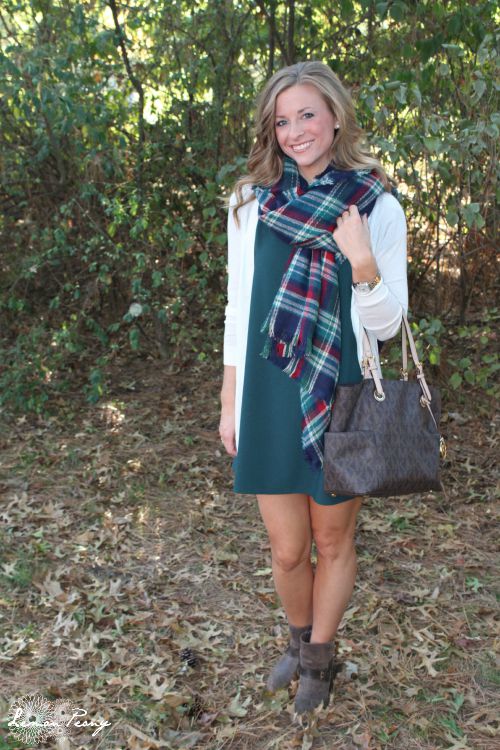 1. Hold one corner of your Blanket Scarf.
2. Wrap the scarf around your neck and let one end hang in the front and one in the back.
**I love this look with shift dresses and a more dressy way to wear your blanket scarf!
FASHION SECRET:
I think the secret to getting your blanket scarf to lay right is by pulling the corners of the scarf first. This helps to distribute all of the material so that it's not too bulky in the middle!
Keep in mind that you can't really go wrong when you are tying your scarf. It may seem large, but it's your staple accessory for that outfit! Be bold and wear it with confidence! Let this be the main focus of your outfit!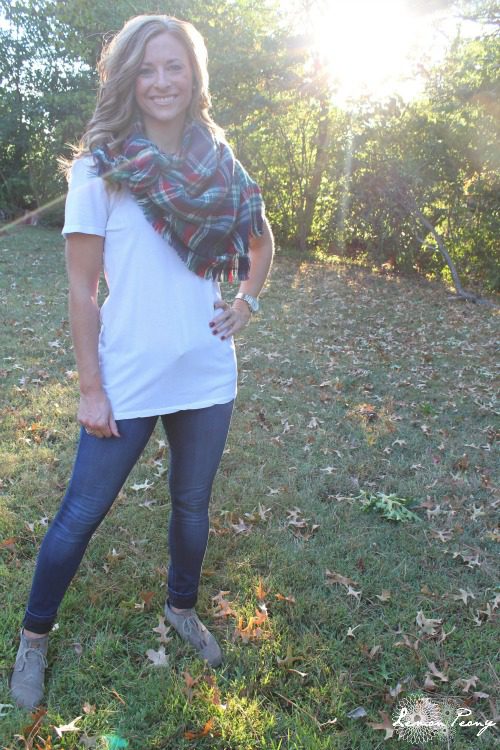 Check out the Blanket Scarves at Amazon! There are many different colors and styles to choose from that are trendy and fashionable this season! Receive Free Shipping with Amazon Prime, or Free Super Saver Shipping on orders of $35 or more!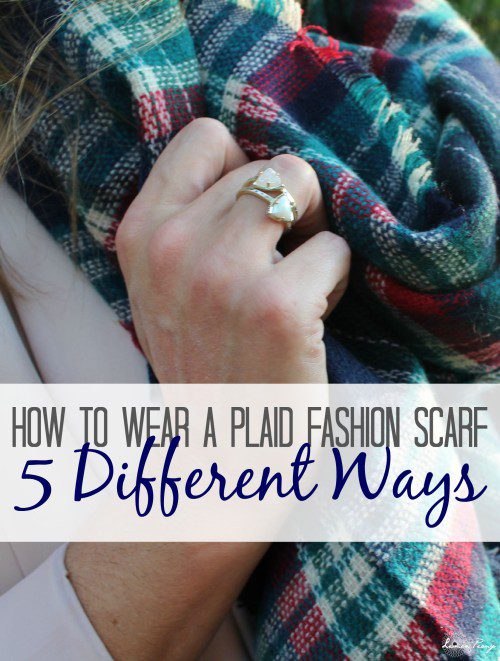 Also, be sure to check out my 5 Favorite Plaid Blanket Scarf Outfits! There are even more ways you can style and tie your Blanket Scarf in this post!
Pricing subject to Change at any time. Please make sure you check the current price on Amazon.com before purchasing.

Visit Julie Story's profile on Pinterest.


Pricing subject to Change at any time. Please make sure you check the current price on Amazon.com before purchasing.