Savvy Minerals Foundation & Blush Tutorial!
Easy Savvy Minerals Foundation & Blush Tutorial with misting spray application for a soft, flawless, everyday makeup look using natural, chemical free products!

This Savvy Minerals Foundation & Blush Tutorial was SO much fun to create for you! I LOVE using the Savvy Minerals products & and I am LOVING how they work on my skin! My skin is healing and becoming SO much healthier because of the natural products in this makeup. It's amazing how changing up my beauty routine has impacted the health of my skin! Plus, here are is even more information on Savvy Minerals Makeup.
Savvy Minerals Makeup Foundation & Blush Video Tutorial

Savvy Minerals Foundation
Savvy Minerals Foundation comes in 3 different shades: 
Cool #1, #2, #3
Warm #1, #2, #3
Dark #1, #2, #3, #4
I have found that the foundation sets darker than you think it will so don't pick a color that's too dark. If you need help finding the perfect color of foundation for your skin tone, check out this helpful information!
Here are some of the benefits and highlights of Savvy Minerals Foundation.
– Diminishes the appearance of imperfections and blemishes
– Minimizes pore appearance
– Brightens complexion
– Absorbs excess oils
– Enhances natural beauty
– Buildable formula for sheer to full coverage
– Long-lasting, all-day wear
– Ideal for sensitive skin
– Made with mineral-based ingredients
– Vegan friendly, not tested on animals
– Formulated without talc, bismuth, parabens, phthalates, petrochemicals, or synthetic fragrances
Frequently Asked Question:
Question: Is this foundation gluten free?
Answer: Savvy Minerals by Young Living Foundation is formulated without any gluten-containing ingredients, but it has not been certified gluten free.
Application: 
I like to apply my foundation with the Savvy Minerals Misting Spray. It helps with application and coverage. Plus, I feel like it helps the makeup stay in place.
I spray my brush 2-3 times, pick up minerals from the cap, and swirl it on my face. Remember, this is buildable coverage. I also feel like the makeup sets after a few minutes. For full coverage, I pick up minerals probably 3 times and then move on with the rest of my face.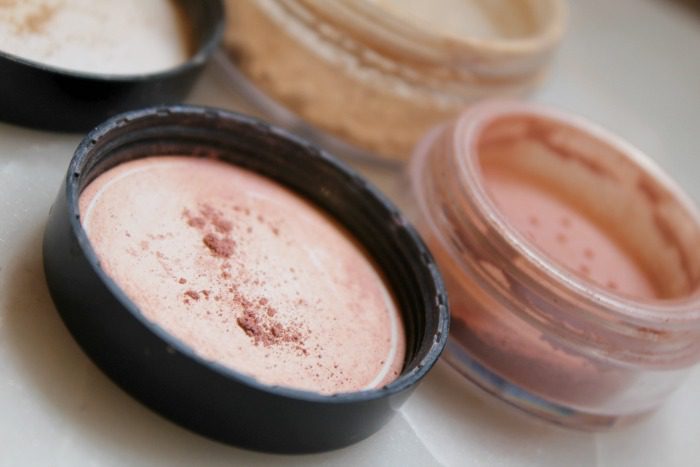 Savvy Minerals Blush
Savvy Minerals Blush comes in 3 colors: 
I Do Believe You're Blushin'
Smashing
Passionate
Here are some of the benefits and highlights of Savvy Minerals Blush. 
– Provides a Radiant, Healthy Glow
– Buildable Color
– Enhances Natural Beauty
– Ideal for Sensitive Skin
– Made with Mineral-Based Ingredients
– Vegan Friendly
– Not Tested on Animals
– Formulated without talc, bismuth, parabens, phthalates, petrochemicals, or synthetic fragrances
Application: 
I like to apply this blush with the foundation brush I used to apply the foundation. Most of the time the brush is still damp from the misting spray I used on my Foundation. If I was using the Savvy Minerals Blush Brush, I would probably put 1 spray of misting spray on my brush before applying the blush!
Apply to the apple of the cheeks and then sweep upward. Remember, this is buildable, blendable coverage. Build slowly and be sure to blend it well.
Products I used in this tutorial:
Orange Blossom Face Wash – Retail: $53.95, Wholesale: $41
Sandalwood Moisture Cream – Retail: $80.59, Wholesale: $61.25
(This jar lasts FOREVER)!
Warm #2 Foundation – Retail: $57.89, Wholesale: $44
Smashing Blush – Retail: $36.51, Wholesale $27.75
Misting Spray – Retail: $19.74 Wholesale: $15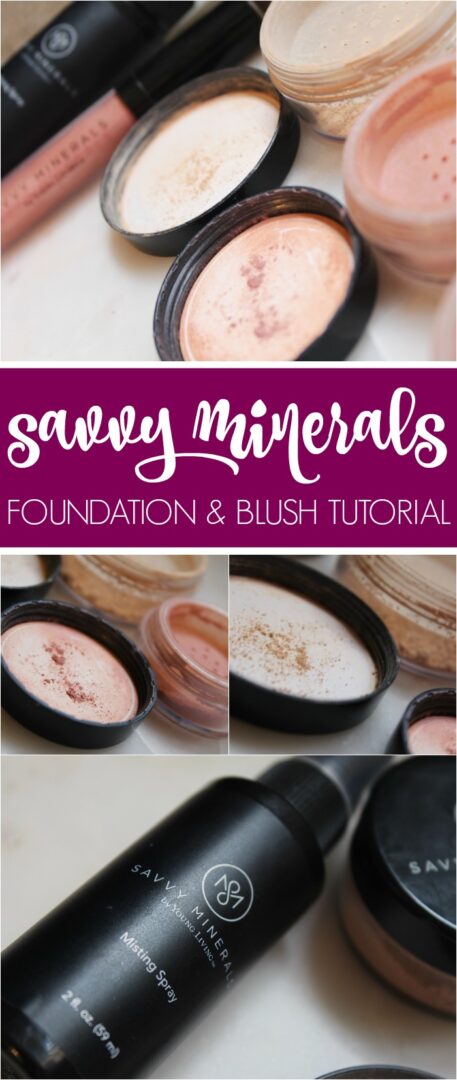 If you are curious how you can get the Wholesale Prices, send me a message! I'd love to share with you more!
PLUS, it get's even better. If you are on Essential Rewards you can actually earn points when you buy this makeup and then you can use the points on free products and oils! It's a HUGE value if you are looking to get the best deal & save the most money!
If you have ANY QUESTIONS about Essential Oils or Young Living, or How to Sign Up for the Starter Kit, I would LOVE to help you! Please use this form to email me and let me know how I can help you get started! I would be more than happy to help you.
You can also sign up for this FREE Essential Oils E-Course!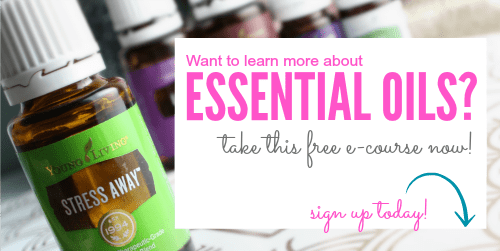 Disclaimer: These statements have not been evaluated by the Food and Drug Administration. This information is not intended to diagnose, treat, cure, or prevent any disease. The information on this site is not intended or implied to be a substitute for professional medical advice, diagnosis or treatment. Please confirm any information obtained from or through this web site with other sources, and review all information regarding any medical condition or treatment with your physician. Never disregard professional medical advice or delay seeking medical treatment because of something you have read on this website.