Spring and Summer Wellness Recipes using Essential Oils!
Spring and Summer Wellness Recipes using Essential Oils! Easy Seasonal favorites to support your immune system that are natural, healthy, and toxic free!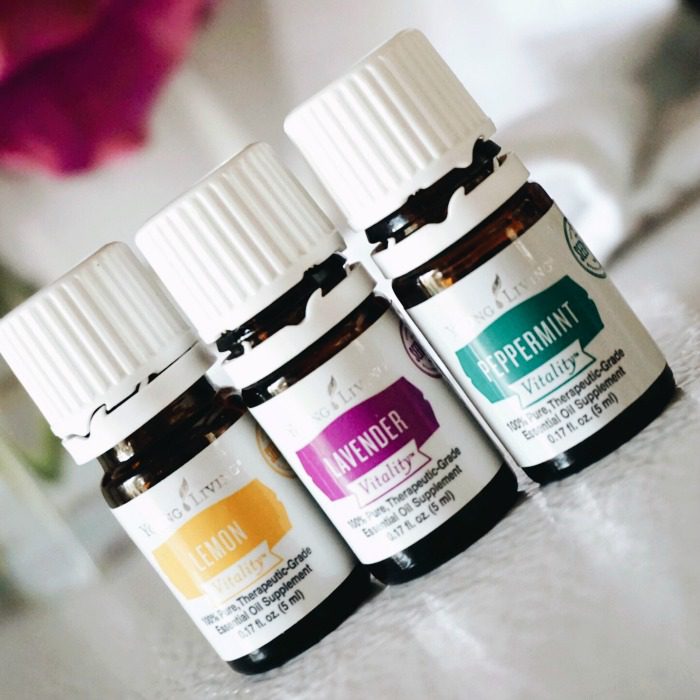 Tis the season for blooming trees and all things green which means Spring & Summer Wellness Recipes using Essential Oils are ESSENTIAL for supporting your health this season!! Here are some of my top go-to recipes or oils to use to help support my immune system this wonderful time of the year! Plus, here are even more Essential Oil Recipes & DIYs!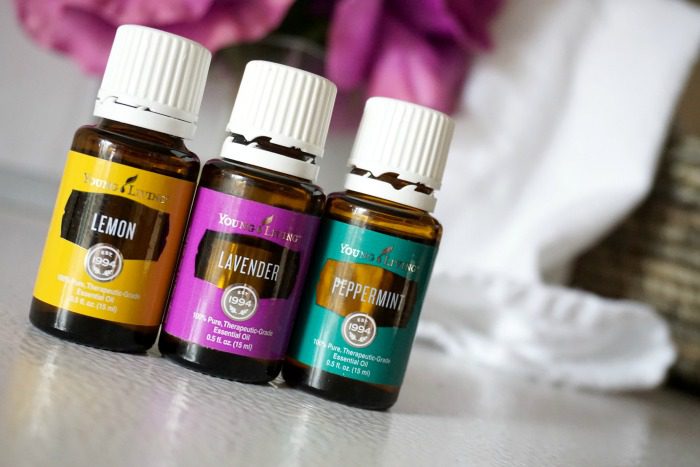 The AMAZING Spring Trio – LLP
Lemon, Lavender, and Peppermint are going to be your top 3 essential oils to support wellness this season! They are the perfect combination to add to the diffuser, create a roller ball, or to take vitality oils internally.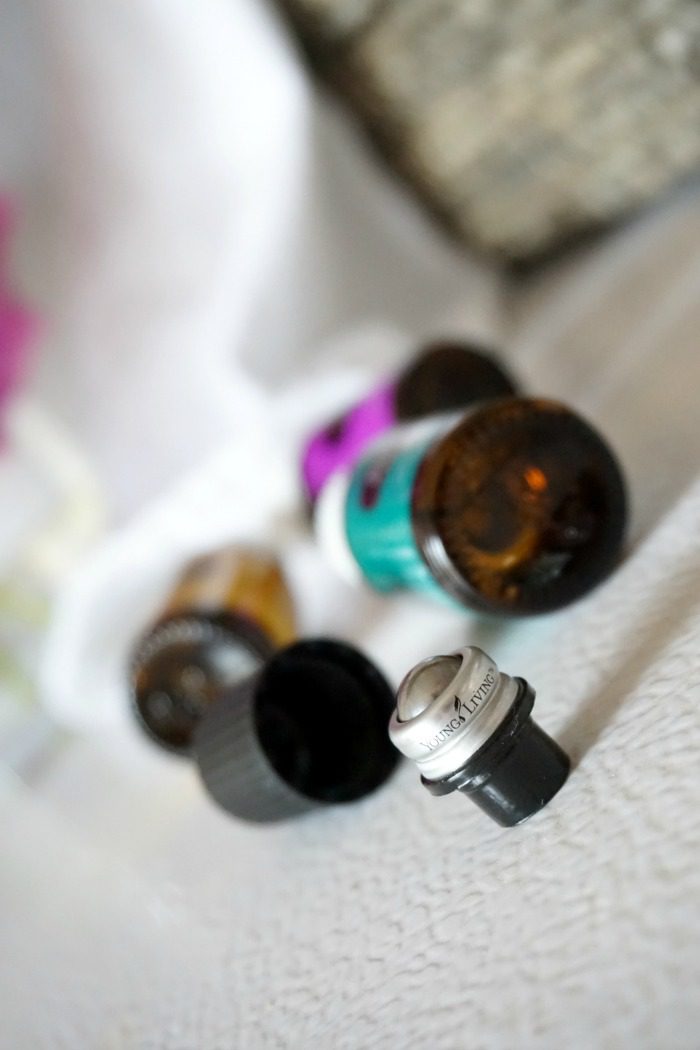 Lemon, Lavender, Peppermint Roller Ball Recipe
Get some of these super cute 10ml Glass Roll on Bottles so that you can create your own roll-on recipes.
Add the following to your roll-on: 
15 Drops Lemon Essential Oil
15 Drops Lavender Essential Oil
15 Drops Peppermint Essential Oil
Fill the rest with V6 Carrier Oil, Olive Oil, or Fractionated Coconut Oil, or Avocado Oil
To use: Roll this amazing blend on your feet, along your spine, directly on your chest and neck, and on the back of your neck (always avoid your eyes). Use multiple times daily or when you are needing support.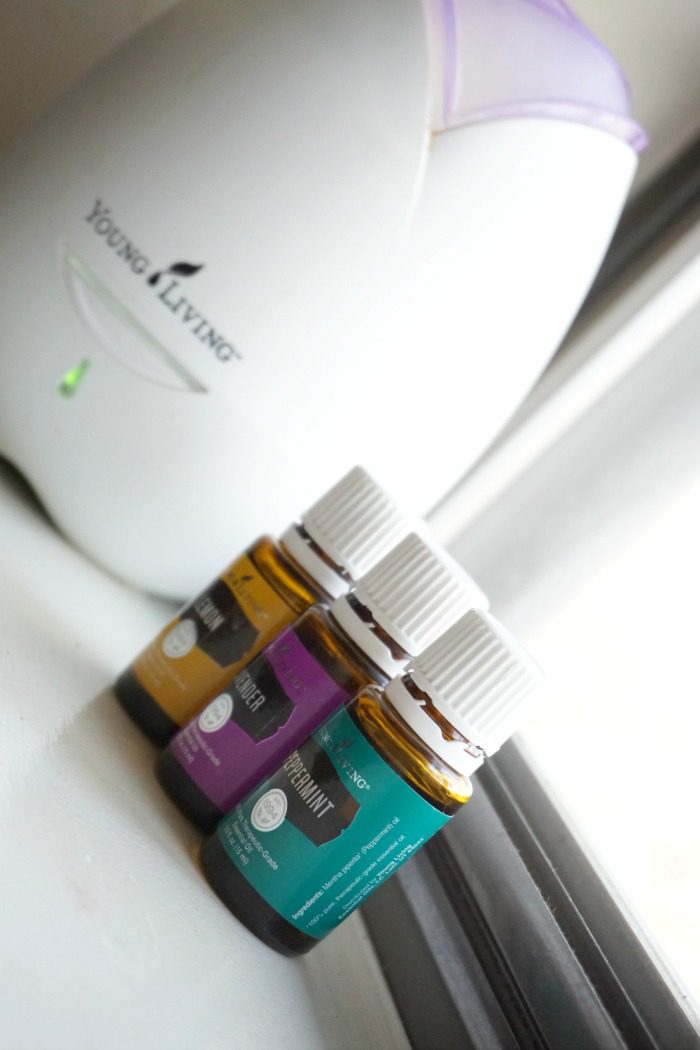 Lemon, Lavender, Peppermint Diffuser Recipes
These three are a power punch in spring when you diffuse them on a daily basis. The blend smells amazing and also provides so many health and wellness benefits for immune support, respiratory support, and seasonal support.
LLP Diffuser Recipe: (Ragweed Renegade) 😉
Add the following to your favorite diffuser and let it run
2-4 Drops of Lemon Essential Oil
2-4 Drops of Lavender Essential Oil
2-4 Drops of Peppermint Essential Oil
Tip 1: If you are new to oils, start small and build. Once your body is used to the oils you can always add more drops in your diffuser if you want. Also consider the size of the room you are diffusing in. If it's a larger room – consider more drops. If it's a small room, use less drops.
Tip 2: This is one of the recipes I like to diffuse during the day or after a day of playing outside. I avoid diffusing these three at night because Peppermint is a mood lifter for me and keeps me awake – a great afternoon pick-me-up, but not a good one for me to use at night.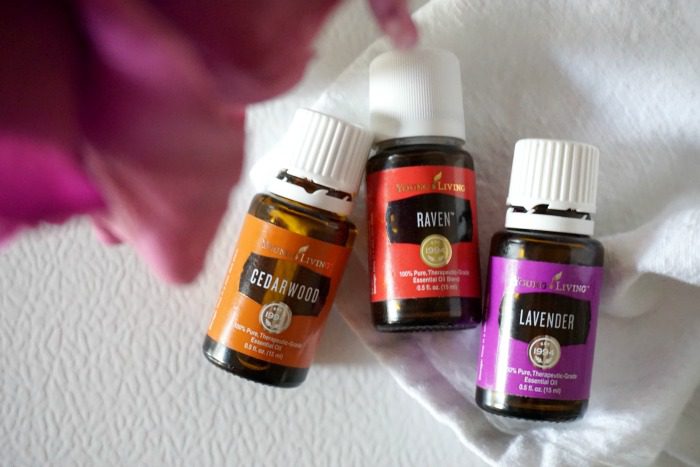 Spring SLEEP Diffuser Recipe (Lavender, Cedarwood, and Raven)
3-4 Drops Raven Essential Oil
3-4 Drops of Lavender Essential Oil
5 Drops of Cedarwood Essential Oil
Spring Capsule Recipe
Lemon Vitality, Lavender Vitality, Peppermint Vitality Capsule Recipe
First of all, your will need these Veggie Capsules to make this recipe at home! I like the size "0" which olds about 15 drops of Essential Oils.
Add the following to your Veggie Capsule: 
3-5 Drops Lemon Vitality Essential Oil
3-5 Drops Lavender Vitality Essential Oil
3-5 Drops Peppermint Vitality Essential Oil
Fill Essential Oils in one side of the Veggie Capsule, close it once it's full, and take with a full glass of water.
*Keep in mind that I ONLY recommend using Young Living Essential Oils when taking them internally, applying them topically, or diffusing them.
Tip 1: Remember to start small – if you are new to oils, only use 1-2 drops. Once your body is used to the oils, you can add more.
Tip 2: Other essential Oils you can add to this blend or substitute with are Copaiba Essential Oil or Frankincense Essential Oil.
Other AMAZING Seasonal Essential Oils
These 4 Essential Oils help to support the respiratory system, immune system, and are all great for sleeping & muscle support. HUGE oils for this time of year!
Raven
Breath Again
Cedarwood
Eucalyptus Radiata
Frankincense 
These Essential Oils you can apply "neat" or topically – which means directly on your skin! The top place to apply oils for best absorption into the blood stream is the bottom of you feet. I also like to apply my favorite LLP recipes directly to my chest and the back of my neck so that I am inhaling the oils and getting them into my respiratory system for extra support. Let me know if you have questions about these five.

Other Supplements & Products
Ningxia Red
Ningxia Red is a HUGE Antioxidant Drink that supports your immune system and gives your body the boost it needs to support wellness, energy, and healthy body system function.
Inner Defense
Inner Defense is a pre-made capsule with all of the Essential Oils you need to support your immune system. It packs a power punch and can be taken daily for immune support or as needed for extra seasonal support.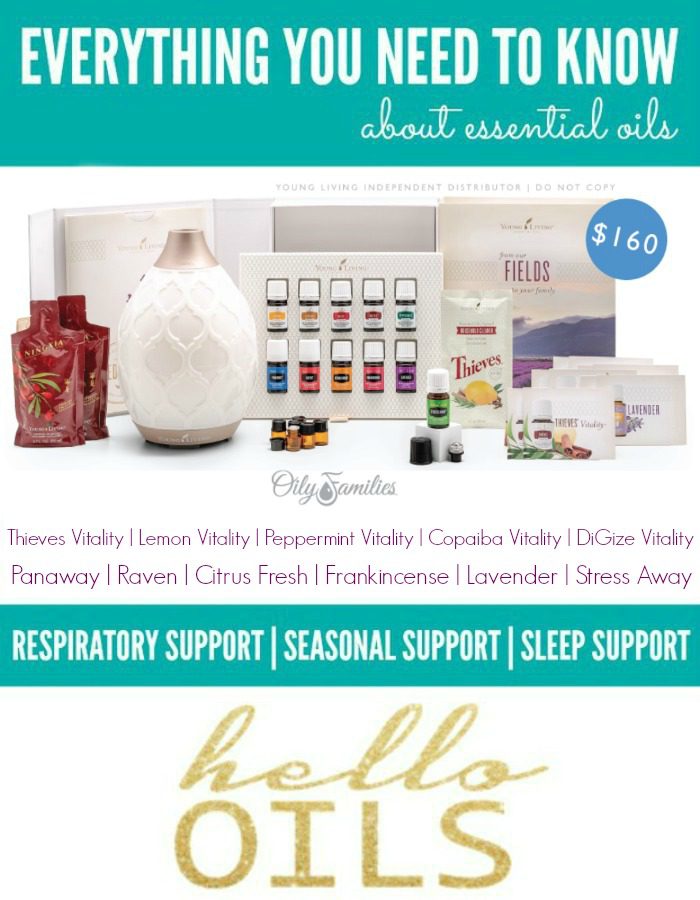 When it comes to using Essential Oils, keep in mind that I only recommend using Young Living Essential Oils.
Why?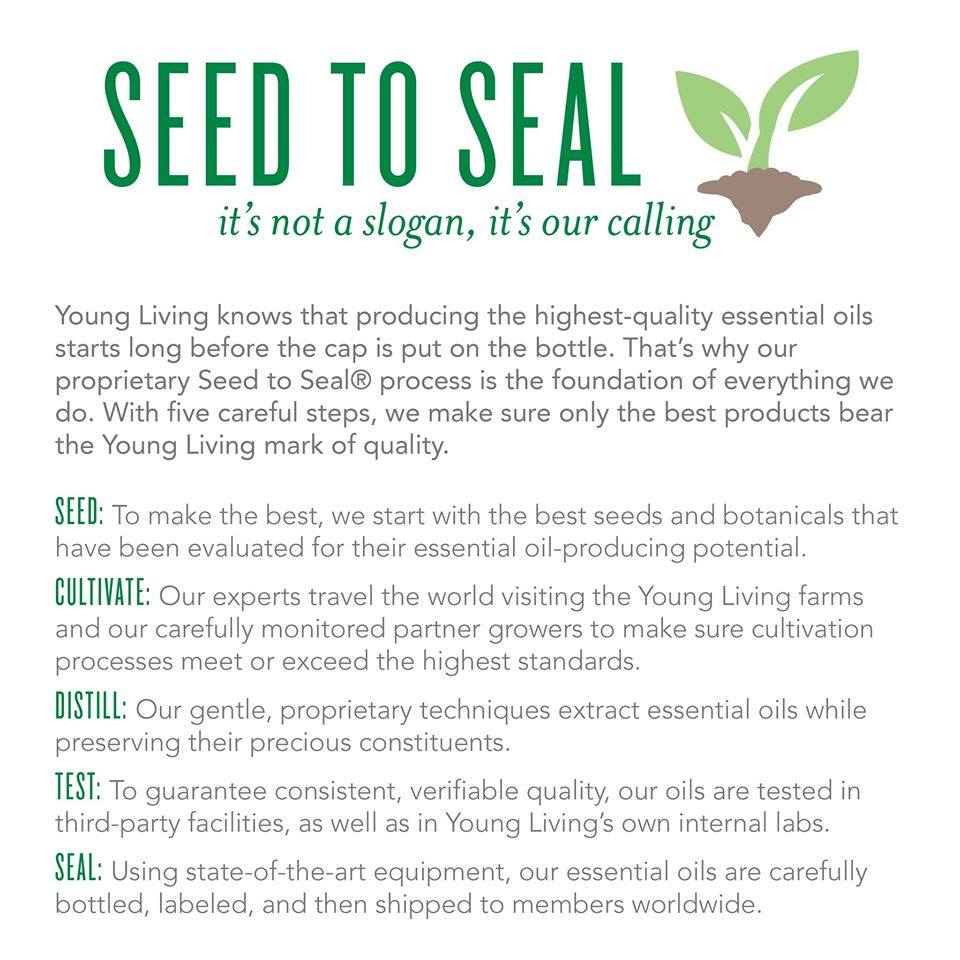 1) Young Living Essential Oils are Therapeutic Grade Essential Oils with the backing of the Young Living Seed to Seal Process. That means that their oils are tested time and time to be sure that you are given 100% pure oil and that it is from the best organic and natural sourcing. (Did you know that to be considered a "pure" oil at the local whole foods market or super store that it only has to have 5% of the actual oil?! This is SO bad for you because you do not know what else is actually in the bottle. Plus, you do not know under what conditions the oil has been sourced or obtained.) SO SCARY! This is why I only use Young Living Essential Oils in any of the DIYs or Homemade products I make.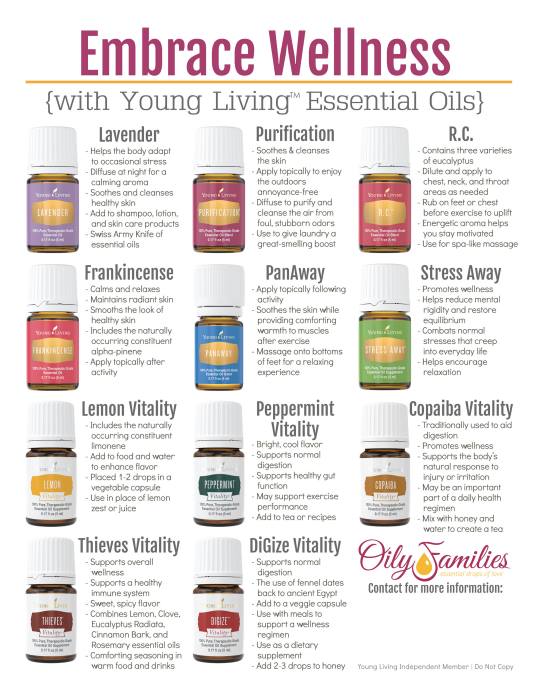 2) Young Living Essential Oils offer so many health and wellness properties in each oil for sleep support, wellness support, muscle support, respiratory support, body support and more. There are SO many oils that you really can say "yep, there's an oil for that".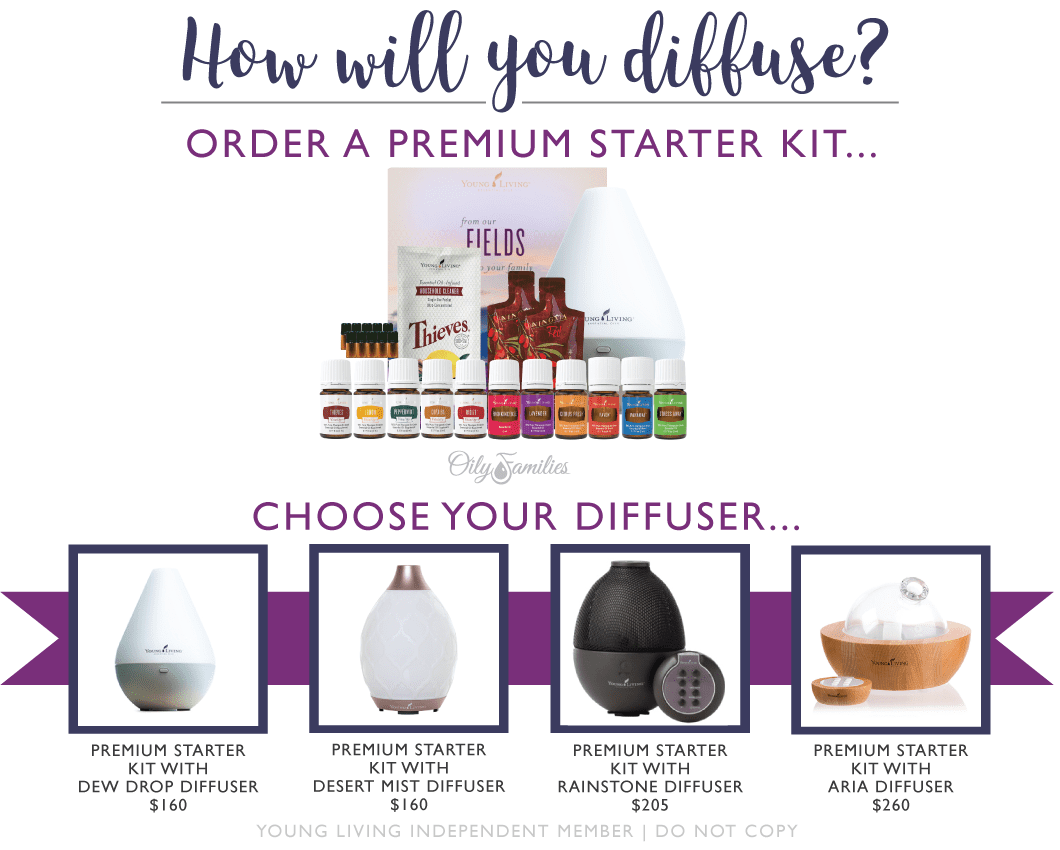 3) Young Living has a HUGE VALUE Premium Starter Kit to get you started with 11 of these AMAZING oils + a DIFFUSER! This is OVER a $300 value and you get it for only $160! It's a great way to get started on this journey of health and wellness! Message me for more info about how to get a FREE AMAZON Gift Card and MORE when you sign up!!
If you have ANY QUESTIONS about Essential Oils or Young Living, or How to Sign Up for the Starter Kit, I would LOVE to help you! Please use this form to email me and let me know how I can help you get started! I LOVE talking about this stuff and would be thrilled to help you!
You can also sign up for this FREE Essential Oils E-Course!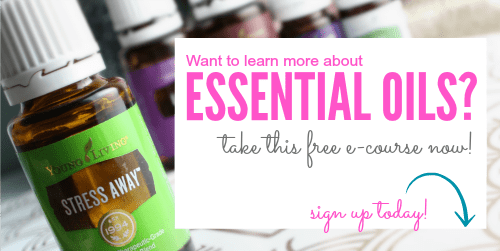 Disclaimer: These statements have not been evaluated by the Food and Drug Administration. This information is not intended to diagnose, treat, cure, or prevent any disease. The information on this site is not intended or implied to be a substitute for professional medical advice, diagnosis or treatment. Please confirm any information obtained from or through this web site with other sources, and review all information regarding any medical condition or treatment with your physician. Never disregard professional medical advice or delay seeking medical treatment because of something you have read on this website.
Pricing subject to Change at any time. Please make sure you check the current price on Amazon.com before purchasing.