The BEST Summer Peach Recipes and Desserts!
The BEST Summer Peach Recipes and Desserts! Epic and Amazing Recipe ideas with Peaches for a favorite summertime and holiday treats and Party snacks!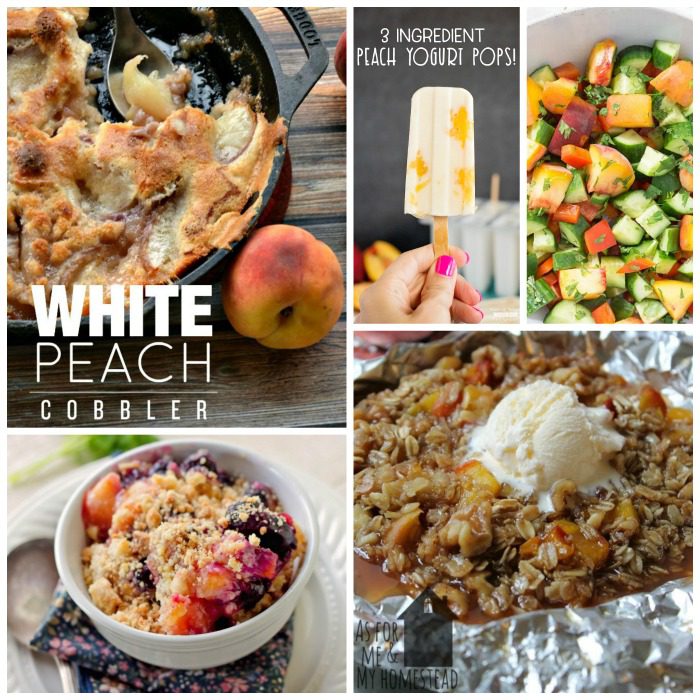 These are the BEST Summer Peach Recipes and Desserts for summertime! I LOVE all things Peaches & Cream and everything in between! There is just something about summer that screams peaches! It's a summer staple and these are some new and DELICIOUS recipes that you don't want to miss! Plus, here are even more Easy Recipes!
The BEST Summer Peach Recipes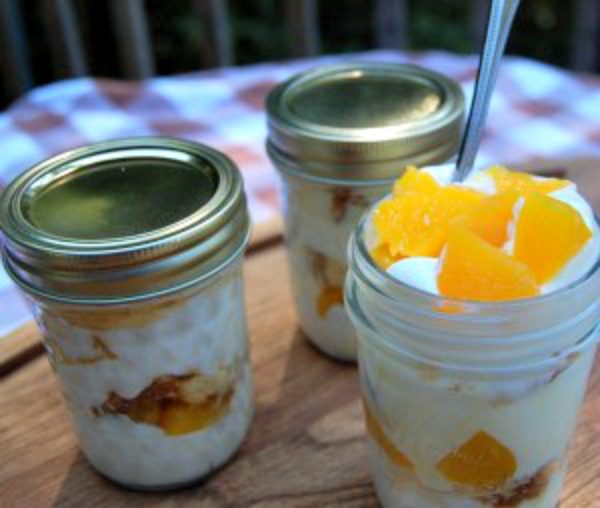 1) Individual Peach Cream Cake in Mason Jars – Not Just Paper & Paint
These are SO CUTE and perfect for summer parties!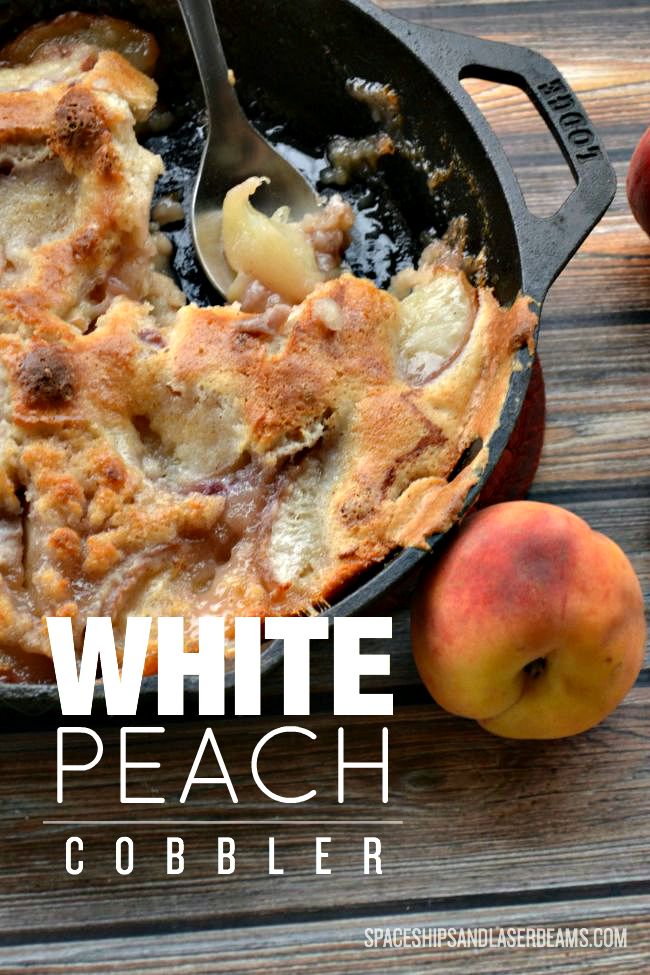 2) White Peach Cobbler – Spaceships and Laser Beams
Cast Iron Cobbler! YUM! This looks AMAZING! I can't wait to try this with my family!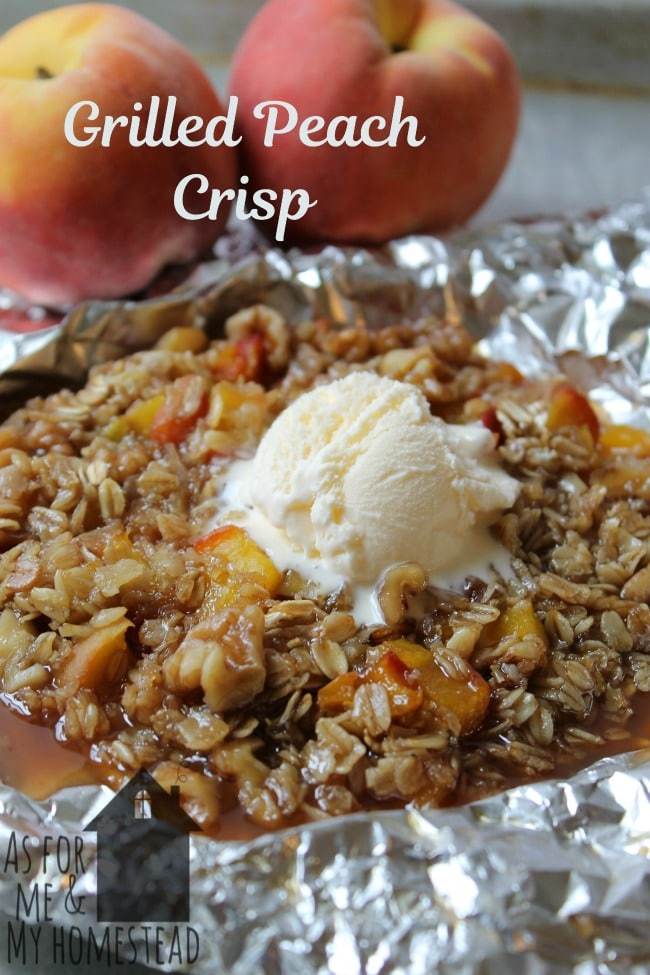 3) Grilled Peach Crisp – As For Me and my Homestead
Foil packets are my favorite! You could make this on the grill or in the oven!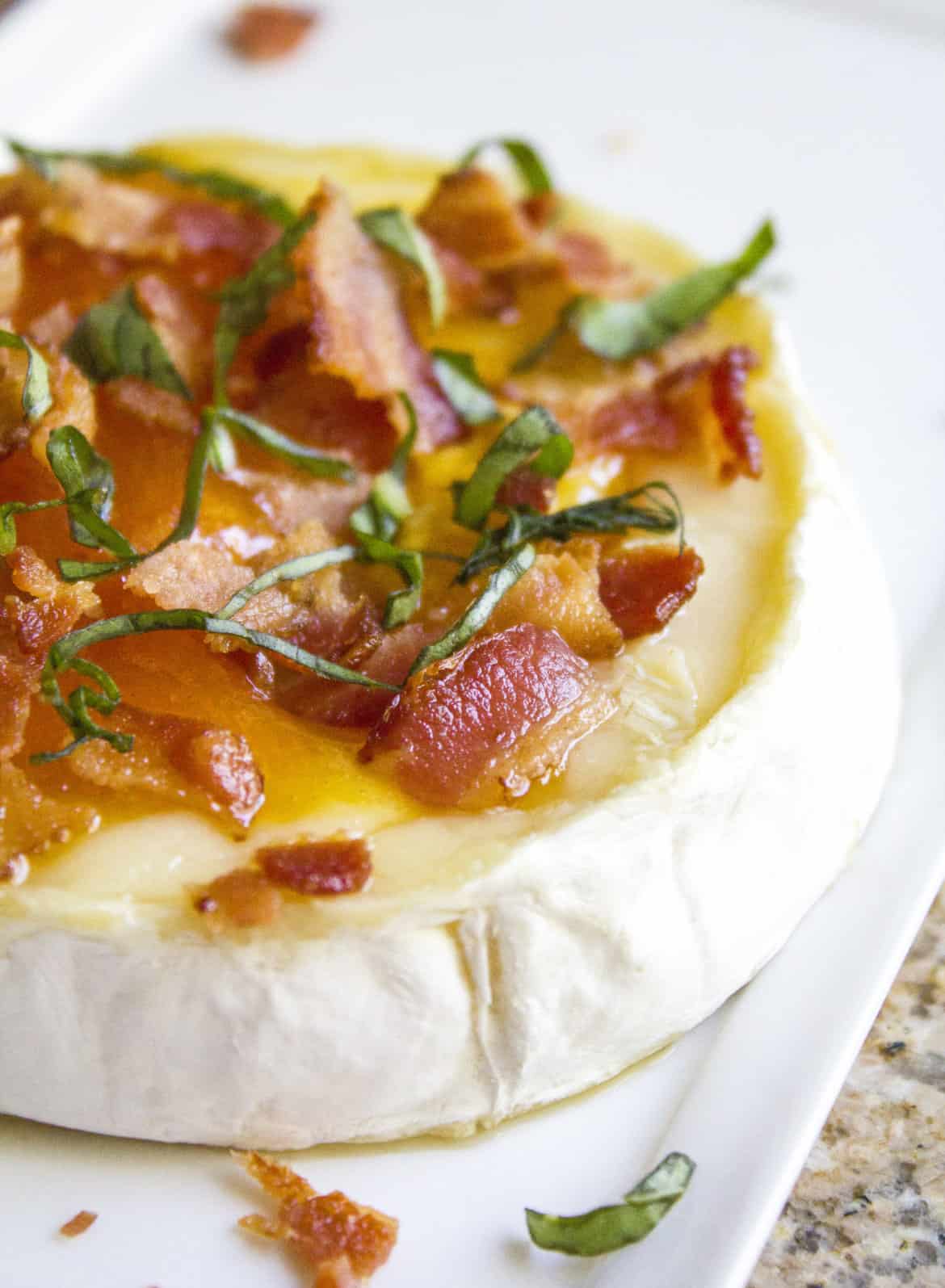 4) Peach, Basil, and Bacon Baked Brie – Homemade for Elle
Such a fun and different twist on peach recipes! Have you tried this?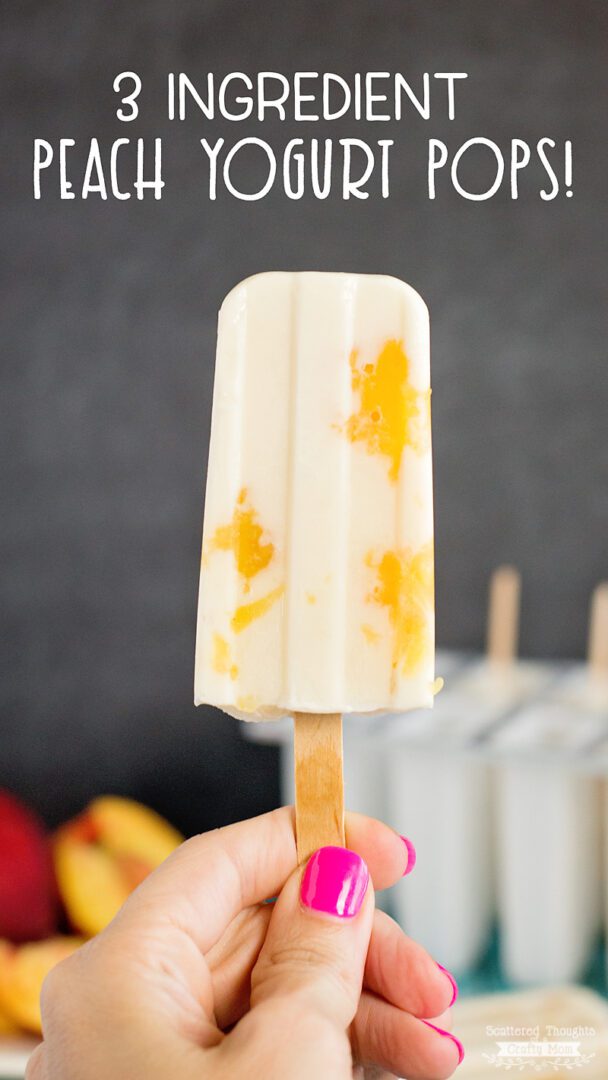 5) 3 Ingredient Peach Yogurt Popsicles – Scattered Thoughts of a Crafty Mom
Only 3 ingredients! My kids will LOVE these! I can't wait to try them – perfect for summer pool parties!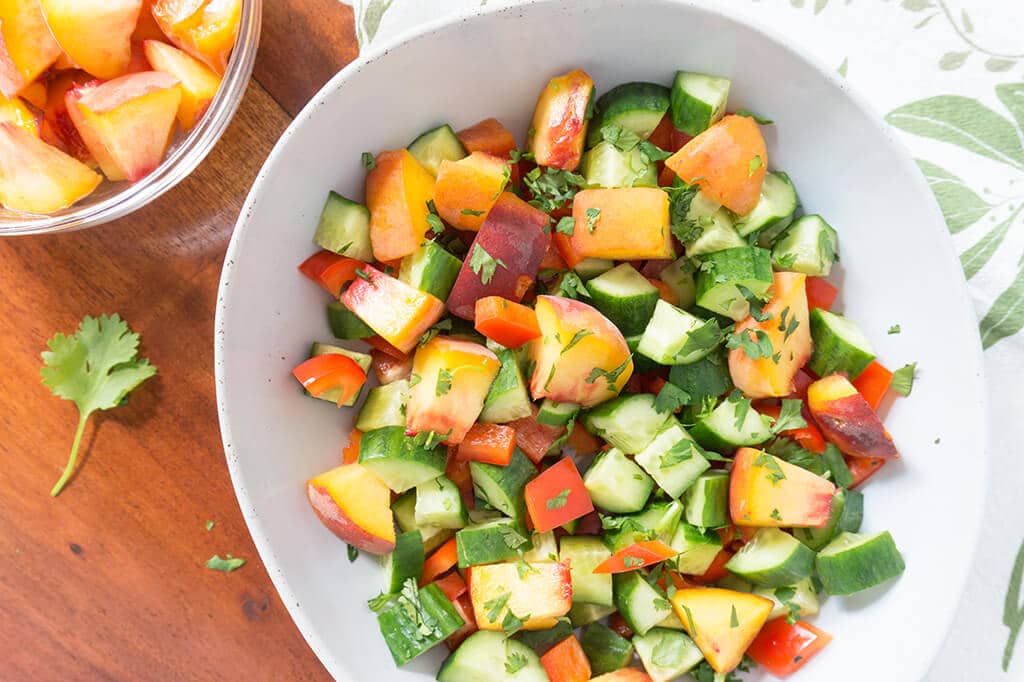 6) Peach Cucumber Salad – Oats & Sesame
This looks AMAZING! Cucumbers & peaches are two of my summertime favorites!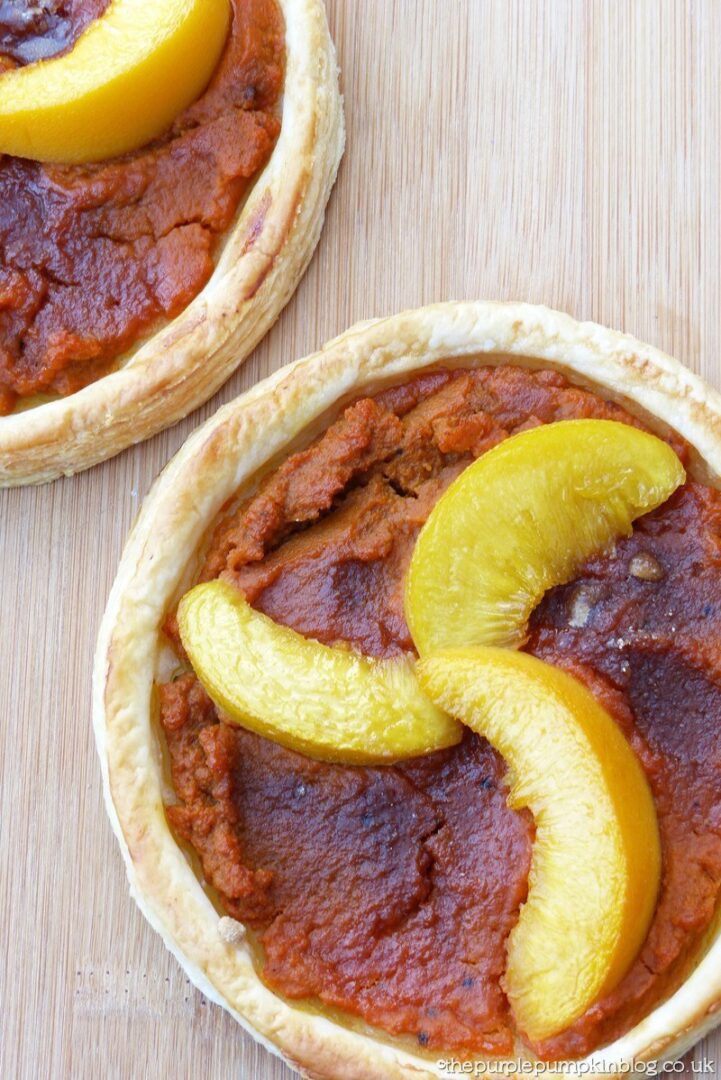 7) Pumpkin & Peach Puff Pastry Tarts – The Purple Pumpkin Blog
Who would have ever thought to combine Pumpkins & Peaches?! FUN!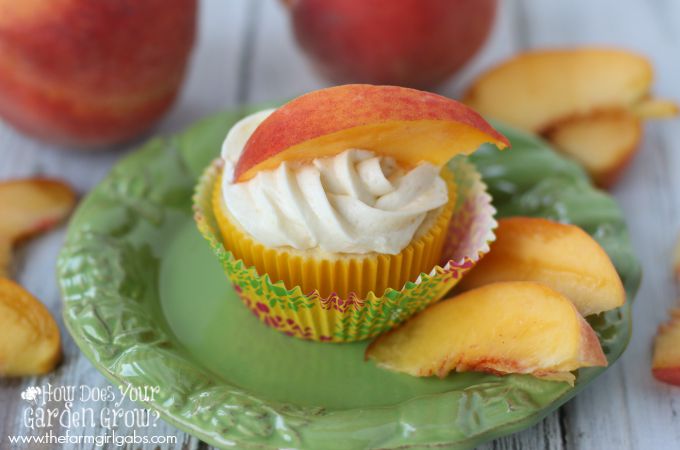 8) Peaches & Cream Cupcakes – The Girl Gabs
These look AMAZING! I can't wait to try these for my next summer party!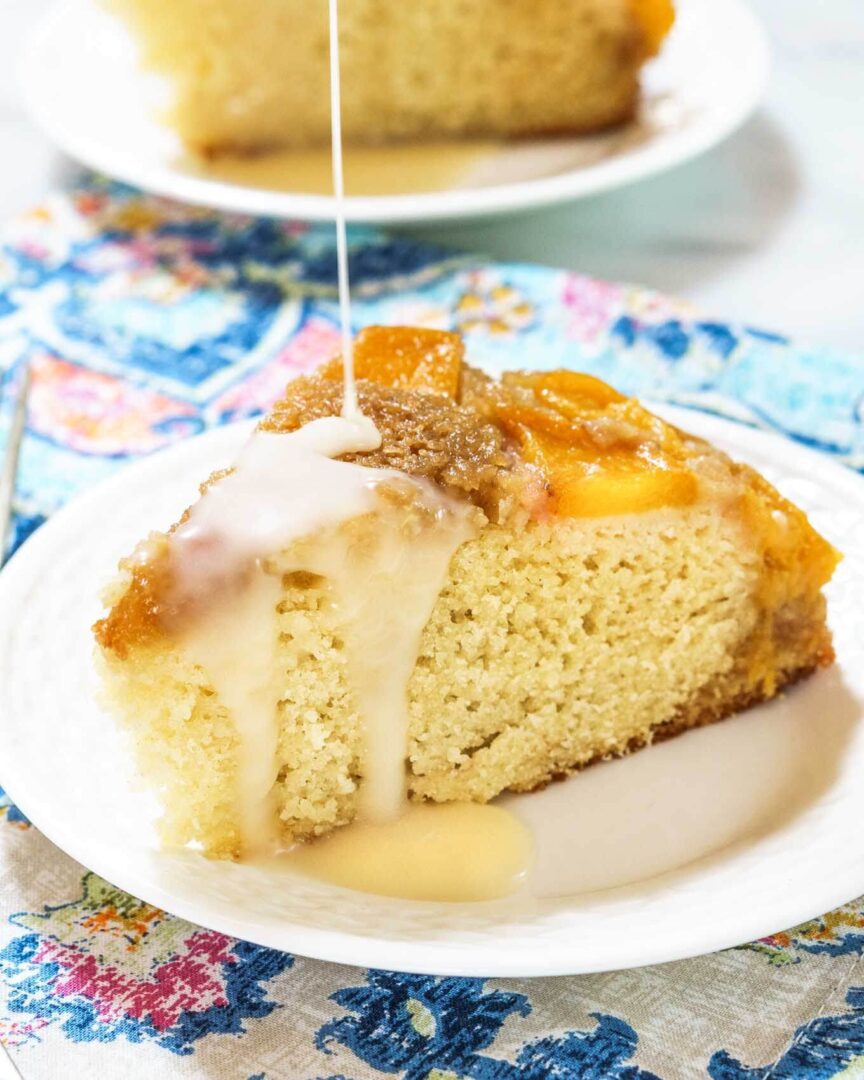 9) Upside-Down Peach Cake with Hot Rum Sauce – Hostess at Heart
Upside down cake?! YES, PLEASE!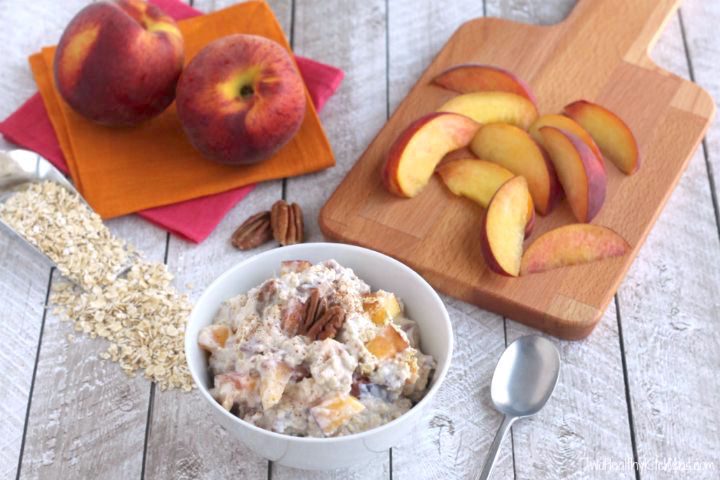 10) No-Cook Praline Peach Instant Oatmeal – Two Healthy Kitchens
I can't wait to make these – no bake & SO EASY!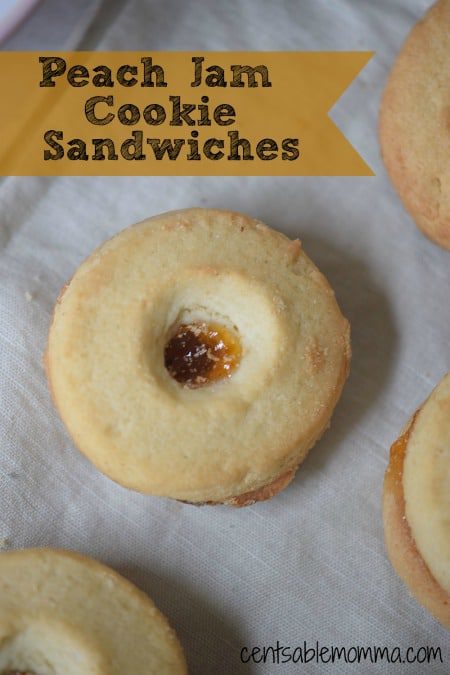 11) Peach Jam Cookie Sandwiches – Centsable Momma
These are the perfect gift idea for summer – take them to a BBQ to share with friends!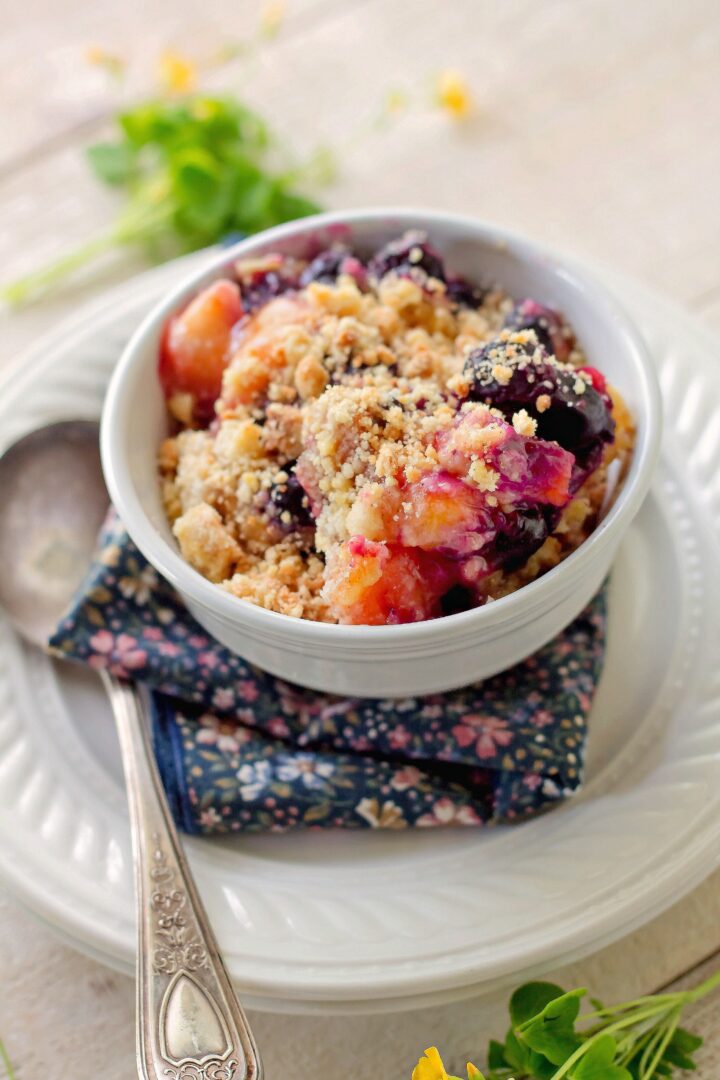 12) Old Fashioned Peach Blueberry Dessert – Bunny's Warm Oven
YUM! This may be the first one I try. It looks AMAZING!!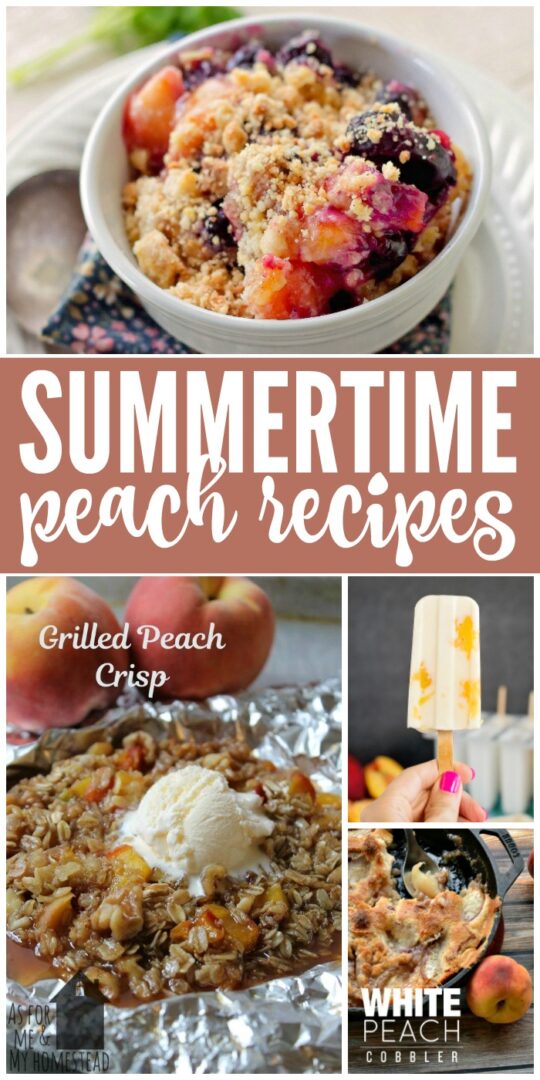 I hope you enjoy these recipes and try them all! I know I can't wait to try them! I think one of my most favorite summertime recipes is a classic peach pie! Mmm!!
Plus, be sure to try these Epic Blueberry Recipes for even more Summertime Favorites!!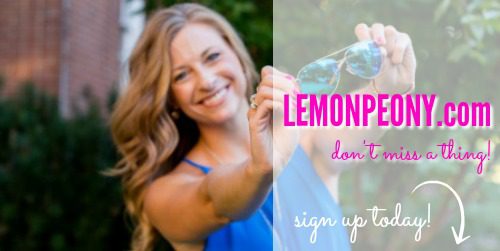 Join LemonPeony on Pinterest!.