Top 7 Holiday Makeup Tips & Tricks!
This shop for my Top 7 Holiday Makeup Tips & Tricks has been compensated by Collective Bias, Inc. and its advertiser. All opinions are mine alone. #GetHolidayReady #CollectiveBias

Y'all!! Christmas and New Years are right around the corner! We are talking holiday parties, work parties, and friend parties! It's time to get your beauty routine down with these Top 7 Holiday Makeup Tips & Tricks!
I LOVE having a special event or holiday to dress up my makeup to dazzle and shine for the occasion! There is just something about getting "glammed up" that super exciting for me! Maybe I just LOVE makeup and trying new things! If that's you too, then you're in the right spot! I'm about to walk you through my Top 7 Holiday Makeup Tips & Tricks! All of these are super easy and you can re-create this look yourself in no time! Plus, here are even more of my favorite Everyday Beauty Tips!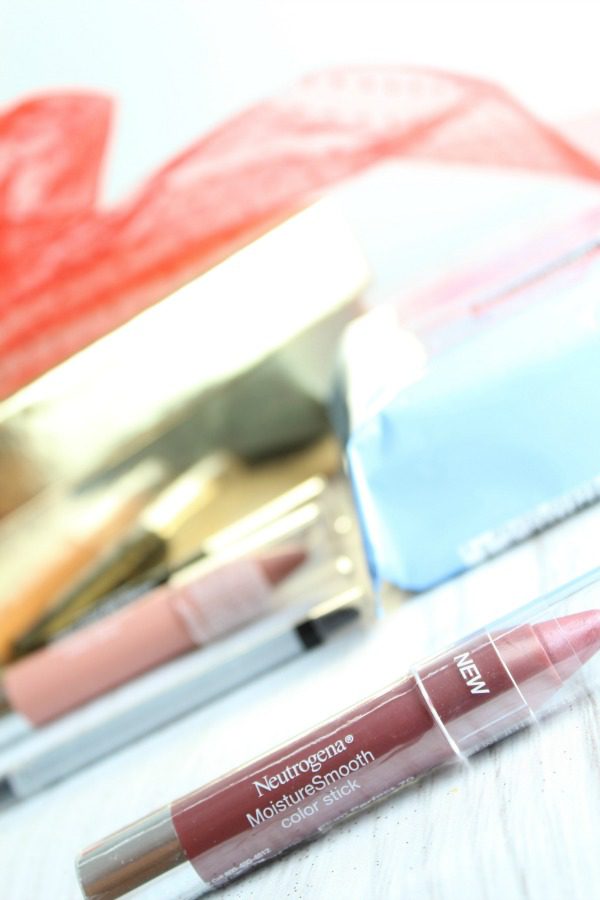 7 Holiday Makeup Tips & Tricks
Holiday Eyes!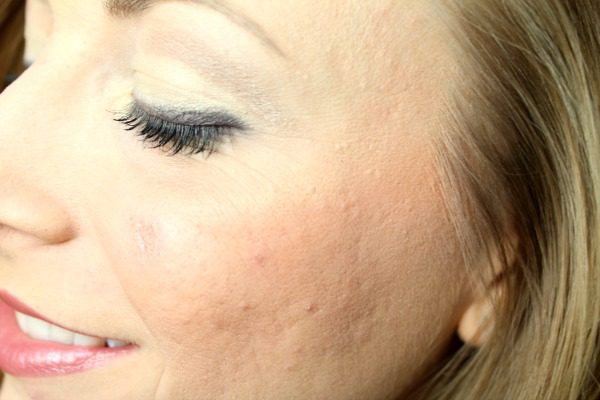 1. Plum Eye Liner
Start your Holiday Eyes with Plum Eye Liner! Line your eyes top and bottom with this bold color and then you can build everything else on top. The plum will pop with the rest of the tips I'm about to give you for a holiday look that you will want to keep using after the holidays!
2. Gold Glitter Dust
You can't go wrong around the holiday season using Gold Eye Shadow Dust! Press this onto your lid after you apply an eye shadow base. Put the Gold Eye Shadow on the lid and in the crease. Just avoid the brow line. The eye shadow base should help the dust to stick and stay! Plus, don't put this product away, we are going to use it again later 😉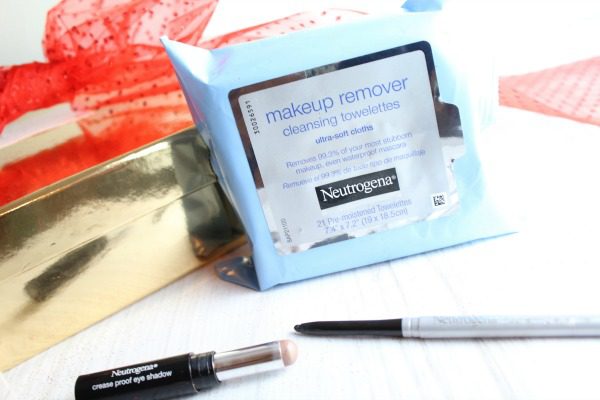 3. Crease Perfection
If you are looking for the perfect crease color than this one is for you. This Neutrogena Crease Proof Eye Shadow is the perfect color and works great in the crease of your eyes!
I used this on top of my gold eye shadow and only in the crease. It helps to give this look definition and is super easy to apply!
4. Waterline Hacks
Now that you have your eyes almost done, line your waterline and the inside corners of your eyes with White Eyeliner. This will help brighten your eyes and make the white part of your eye pop! After you line the corner of your eyes, dust on a little of that gold glitter shadow we used earlier into the corners of your eyes! 🙂 Apply mascara and you're eyes are done!
Blush Hacks!
5.  Simple Contouring Tricks
If you are like me and love a good contour, but haven't really figured it out yet, here is a simple way to contour with products you already have (or will have as soon as you grab these at Walmart)! After you apply your foundation and concealer, grab the gold eye shadow dust, crease proof eye shadow, and your Neutrogena® MoistureSmooth Color Stick!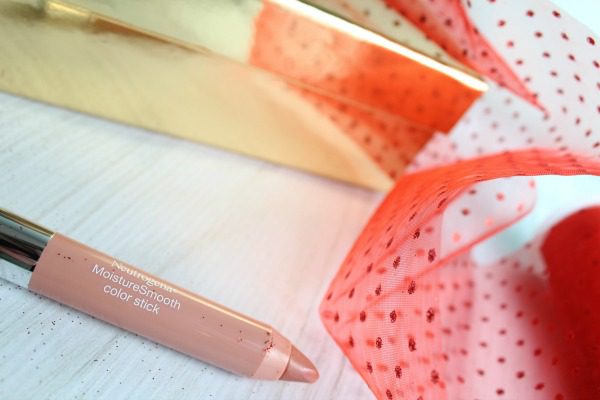 Now apply a line of the Neutrogena® MoistureSmooth Color Stick ( I used soft raspberry for this) in the center of your cheek where blush would normally go. Put a line of gold glitter dust on top, and a line of the crease proof eye shadow on bottom!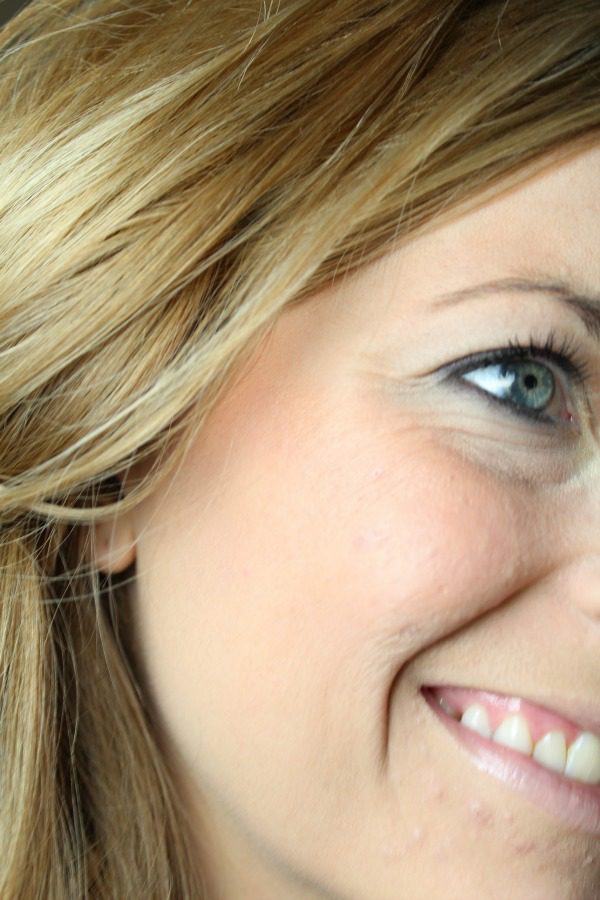 Blend all of these together using a blending brush or your fingers! I love the contour that it provides and the creamy feeling since you are using cream products to do this! Another fun way to use these products that you already have for this look! Plus, this is the perfect blush for the holidays! If you want it a little darker, use the Plum Perfect color I am going to talk about next!
Lips, Lips, Lips!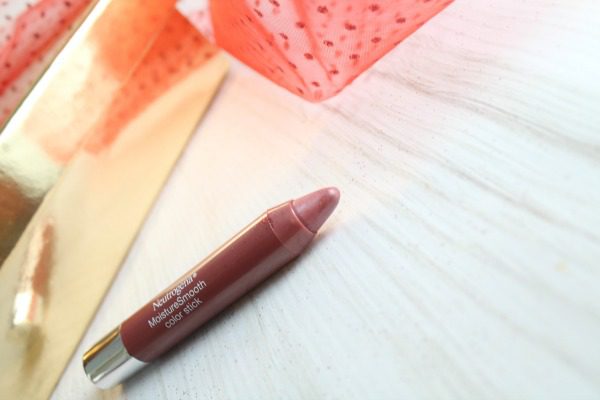 6. Neutrogena® MoistureSmooth Color Stick
If the tip above doesn't make you want to try this Neutrogena® MoistureSmooth Color Stick, then this sure will! You will LOVE the 16 colors available at Walmart and how this product makes your lips feel especially during the winter months. This Neutrogena® MoistureSmooth Color Stick instantly moisturizes lips and continuously conditions them so they are softer and smoother in just 3 days (even with nothing on them)! These sticks are made with fruit extracts along with mango and shea butter!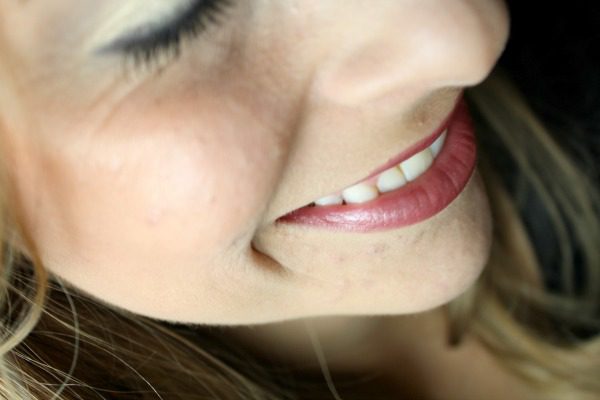 It's amazing how easily this balm-like formula glides on and provides a sheer wash of color that lasts for hours! Perfect for all of your holiday parties and celebrations! I used Plum Perfect for my look and I LOVE IT! Definitely a great color for Christmas and New Years! Plus, it has a fun twist up package that allows for perfect application overtime! No sharpener needed – just throw this in your holiday clutch and be on your way!
Easy Cleanup!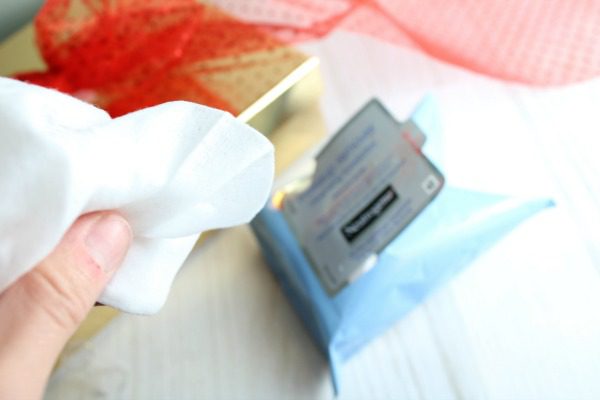 7. Neutrogena® Makeup Remover Cleansing Towelettes
After your holiday parties and celebrations, be sure to take off the day the right way. Use these Neutrogena® Makeup Remover Cleansing Towelettes from Walmart for easy makeup removal that can erase 99.3% of your most stubborn makeup in one easy step – even waterproof mascara!
These wipes are ultra-soft cloths that leave your skin thoroughly clean with no traces of makeup, dirt, or oil – so there is no need to even rinse! Super easy to do when you are tired after a long night of holiday fun! Plus, these wipes are gentle enough to use around the sensitive eye area – even for contact lens wearers! You will fall in love with this easy tip all holiday season long! Plus, since the holiday seasons are so busy, you may just want to keep a pack of these beside your bed for when you forget to take off your makeup or are too tired to wash your face – let's face it, the struggle is real! lol!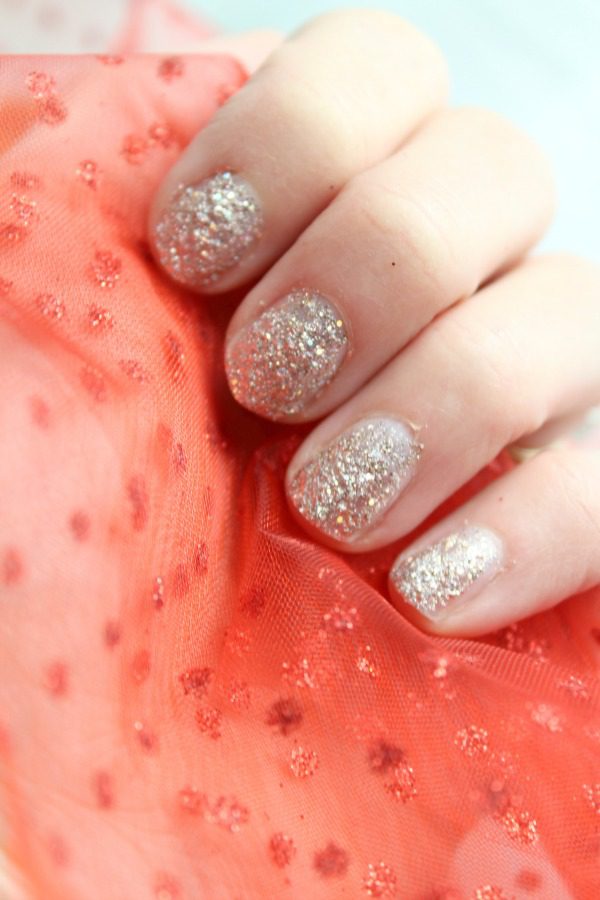 BONUS: Another one of my favorite Holiday Beauty Tips is GOLD GLITTER Nail Polish! OH MY! If you don't have some, get some! It adds glitter and glam for any holiday party or special occasion:)!
I hope you have as much fun as I did with this Holiday Makeup Look! Super easy and simple for anyone to re-create!
Now, be sure to head to your local Walmart stores and pick up these Neutrogena Products for your Holiday Makeup preparation! They are super easy to find and there are SO MANY great options to choose from! Seriously everything you need – or just grab a couple of these products to spice up your holiday beauty wish list this year!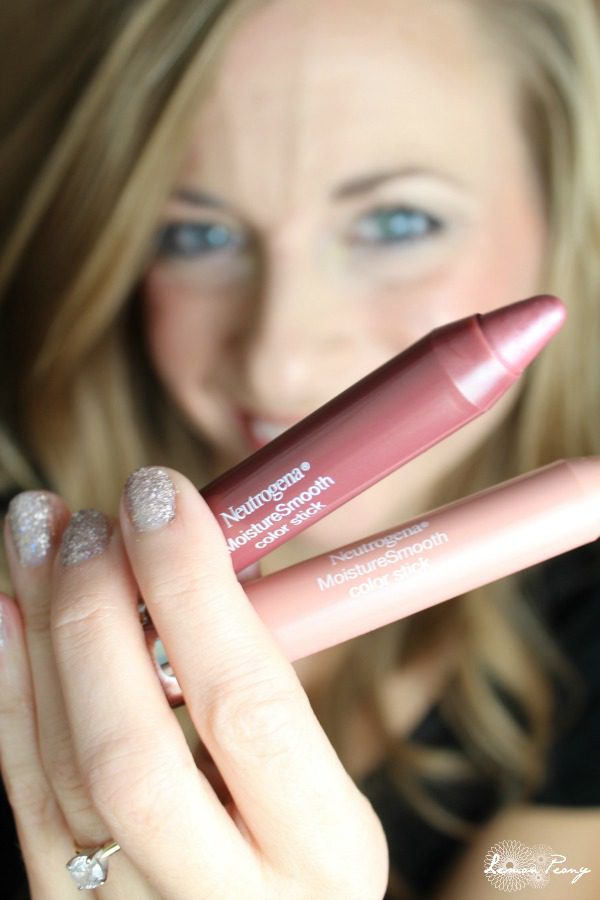 If you are starting to think about Holiday Hair too, here are some of my favorite tips and tricks for getting soft curls!
What are some of your favorite Holiday Beauty Hacks?! Shop Walmart right now and start putting a Holiday look together for yourself using these Neutrogena products! You can also check out the Neutrogena Facebook Page!
Make sure you check out our Saving Money Blog and also our How to Coupon Page for more tips, tricks and videos on saving money and using coupons.
Visit Julie Story's profile on Pinterest.