White Summer Beach Dresses!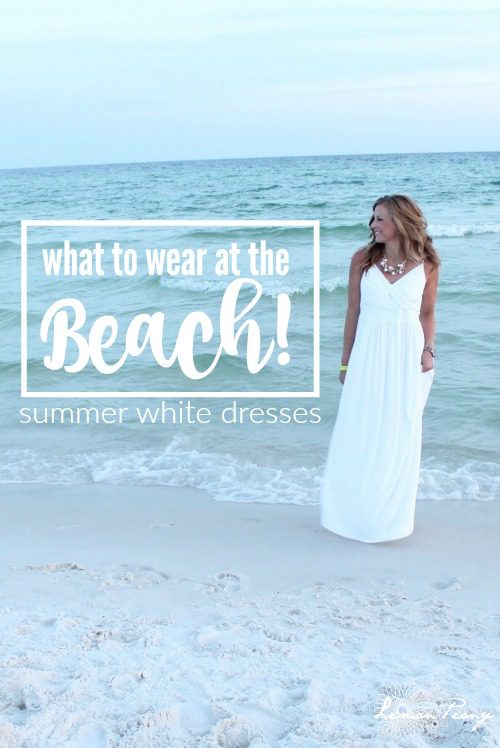 If you are headed to the beach, be sure to pack your White Summer Beach Dresses!
I just got back from the beach last week, so I wanted to share some of my favorite White Summer Beach Dresses with you! These are the styles and trends I love! If you are planning on taking beach picture, be sure to take them at night before the sun goes down! We ended up taking pictures at 7:30pm-8:15pm! We had to adjust the lighting a little, but the beach was clear and the pictures turned out great! For more of my favorite styles, check out the latest Summer Fashion Trends!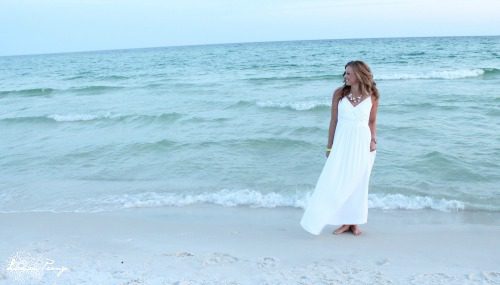 White Summer Beach Dresses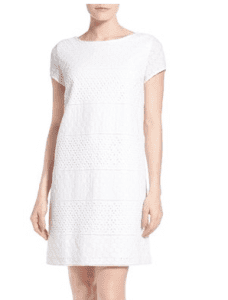 I am loving this Short Sleeve Eyelet Cotton Shift Dress! Grab this at Nordstrom for under $100! Plus, get FREE Shipping! Nordstrom is one of my favorite places to shop the trends online! I love that it is short sleeve and not too short! Perfect if you are wanting a modest option that is still cute and comfortable!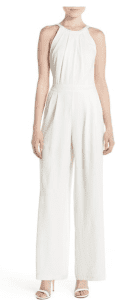 This 'Dina' Cutout Back Crepe Jumpsuit would be another great option for the beach! Think of this dress, a cute up-do hair style, bangle bracelets, and bare feet!! Ohhhh take me back to the beach with this outfit!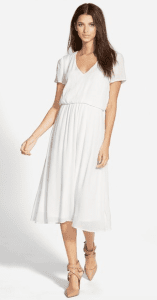 I am loving this Blouson Midi Dress! This is ADORABLE for the beach! Plus, I love that it is modest and still flattering! Pair this with some of your favorite gold jewelry!
This Michael Stars Slip Dress is very similar to the one I am wearing in the picture above! Get this for under $130 + FREE SHIPPING!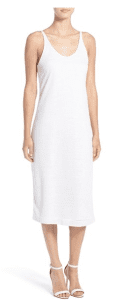 This White Midi Dress has great lines for the beach! Plus, it's a little more structured so that if it's windy it won't blow away! I love the clean lines and the midi length to show off your feet!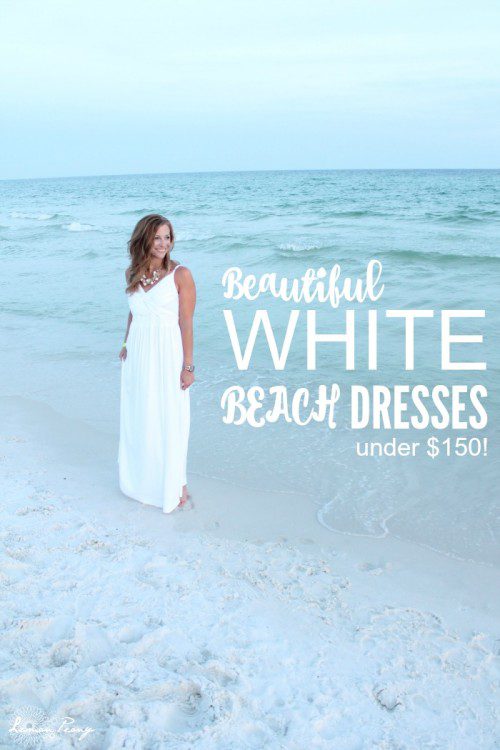 All of these dresses make me want to go back to the beach right now! What is your favorite beach style for family pictures? I know we had a blast spending time in the sun and relaxing! So special to get to capture these moments forever while looking fabulous :)!

Plus, here are some of my favorite Neutral Summer Sandals to go with the White Dresses! Have fun putting your outfit together! What are some of your favorite looks?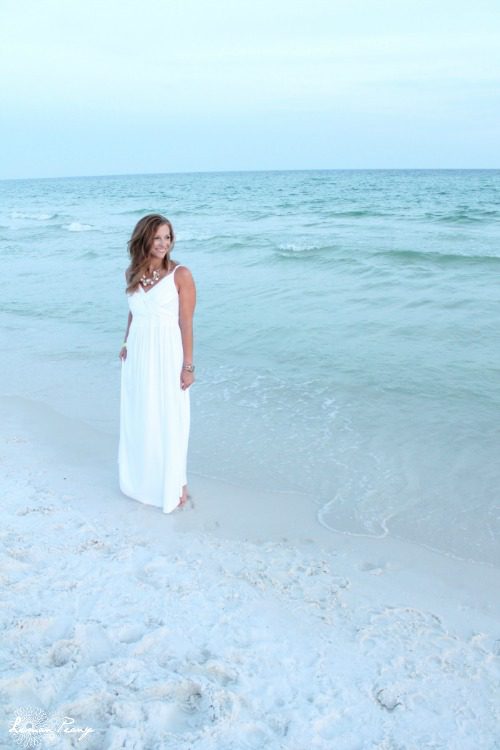 Visit Julie Story's profile on Pinterest.