Wide-Leg Pants Fall & Winter Fashion Trends!
Wide-Leg Pants Fall & Winter Fashion Trends! Everyday, Adorable Women's Flashback Style with flare jeans, work pants, prints, high-waist and more at Modcloth!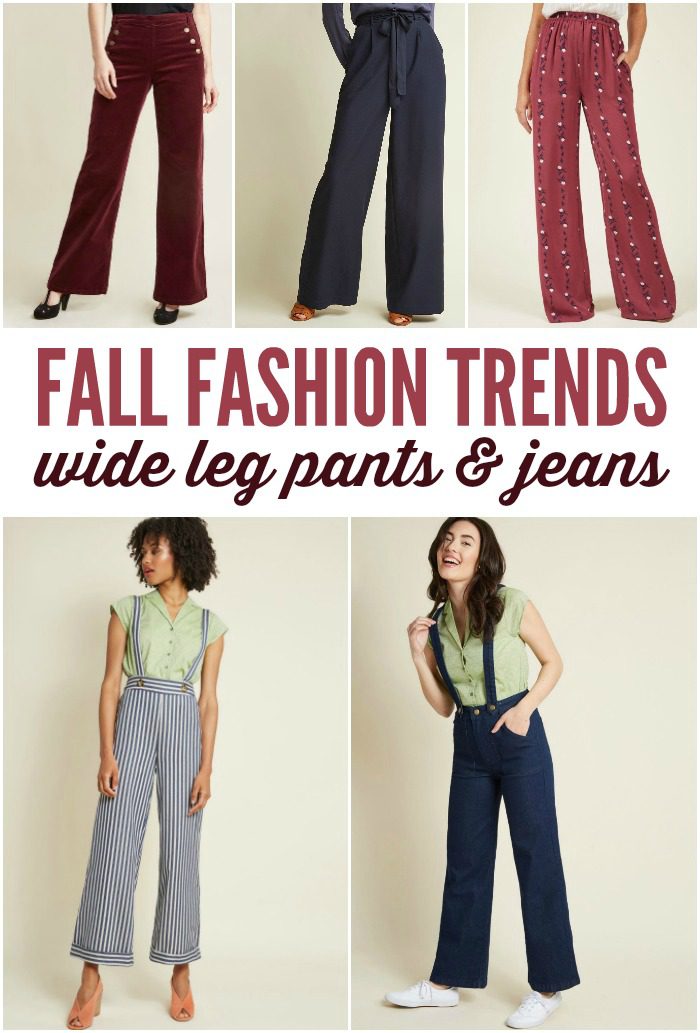 I am LOVING these Wide-Leg Pants Fall & Winter Fashion Trends happening right now! Throw it back to 2003 and break out your flare or wide-leg pants if you still have them in the closet! This was one of my favorite trends so I'm excited it's coming back. It took me a while to jump on the skinny jean train, but now that we are through that, it's back to the high school days!
All of these styles are from ModCloth! Get FREE Shipping on orders of $75 or more and FREE domestic returns! They have some CUTE things for Fall & Winter. PLUS, I love that their stuff comes in a variety of sizes! Look around and find some new season goodies!
Plus, here are even more Fall and Winter Fashion Trends!
Wide-Leg Pants Fall & Winter Fashion Trends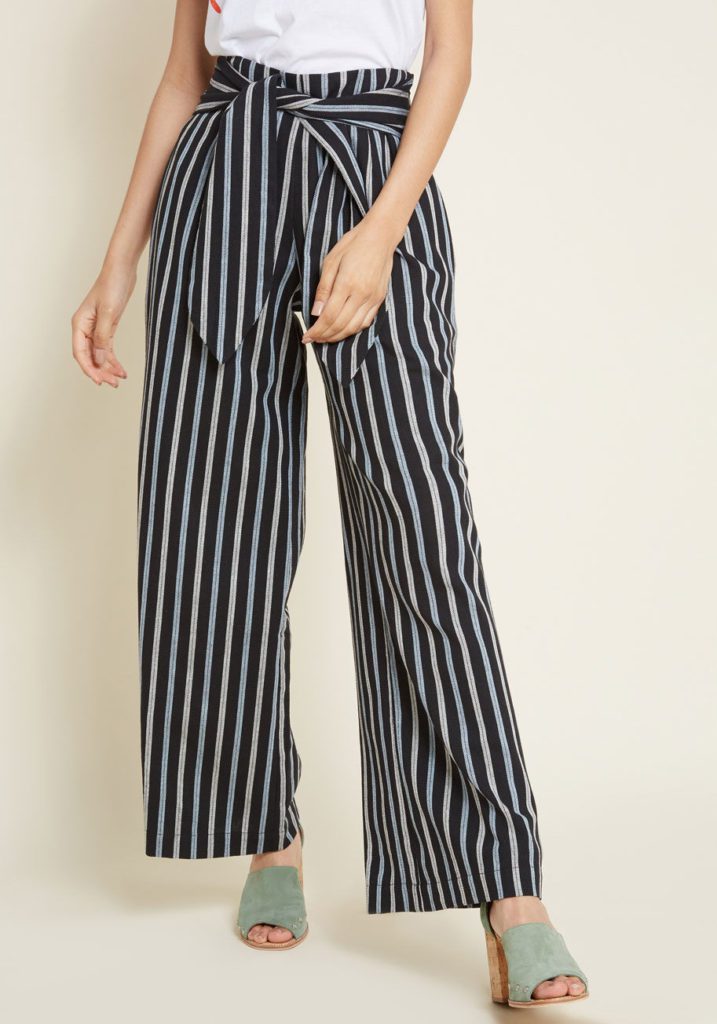 1. Tied and True Wide-Leg Pants
These striped pants are SO cute! PERFECT for Game Day with your favorite school tee and wedges! You could even through on some cute trendy flats!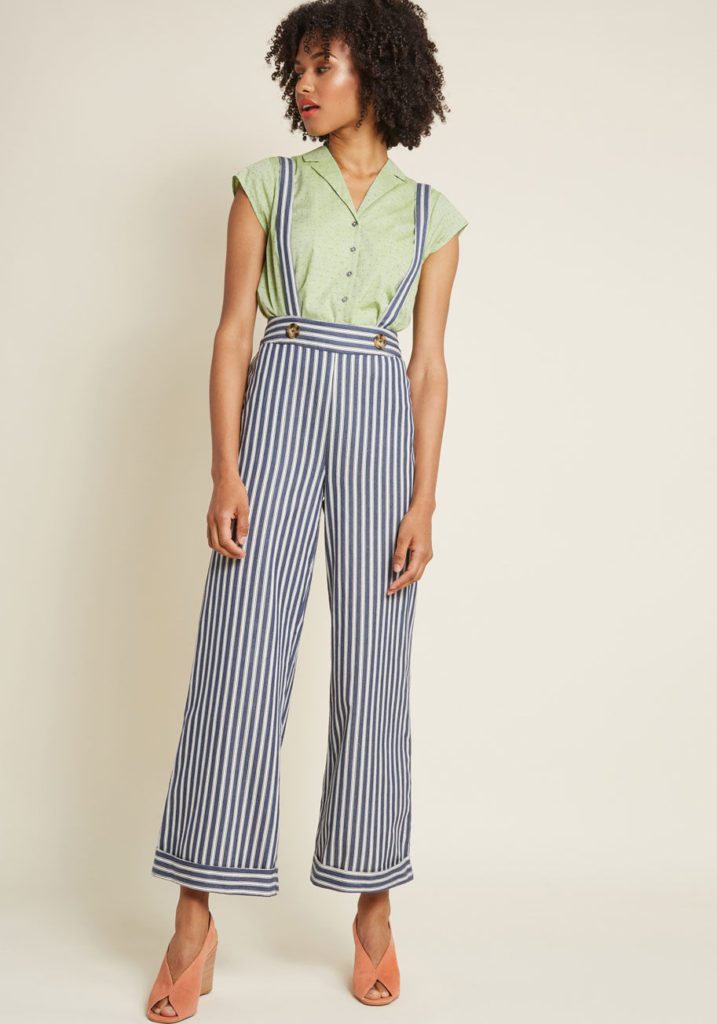 How cute are these?! Again, these would be perfect with almost any tee to keep it cute and casual!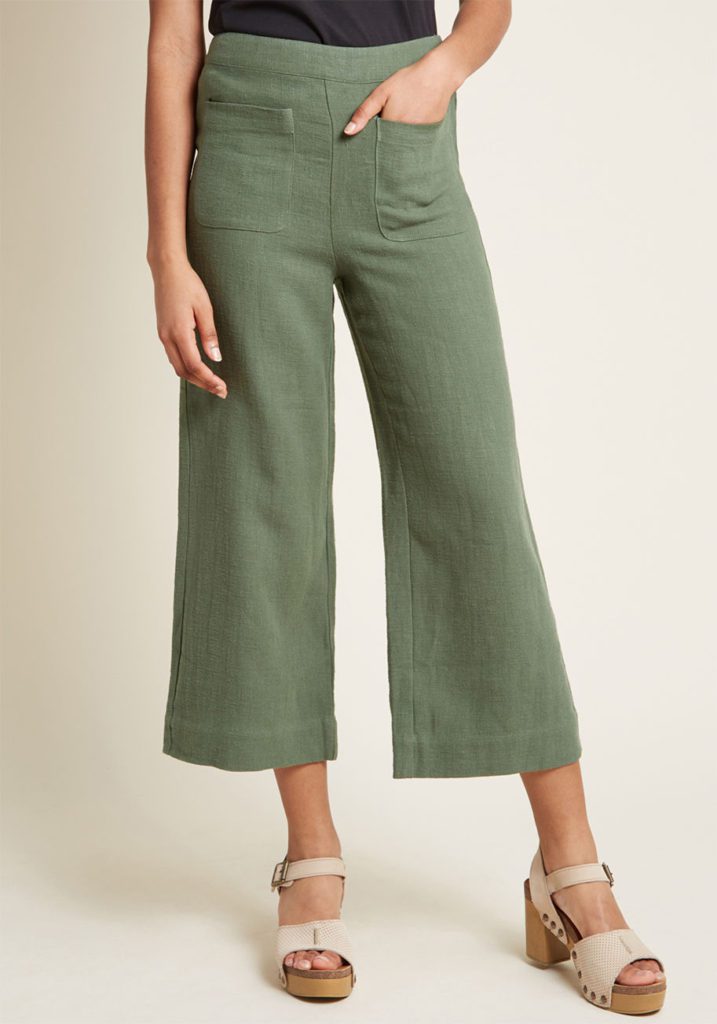 3. Rock It With Pockets Wide-Leg Cropped Pants
I am loving these for the transition season from summer to fall! You could wear these with a tank or throw on a cardigan. Also, perfect for work!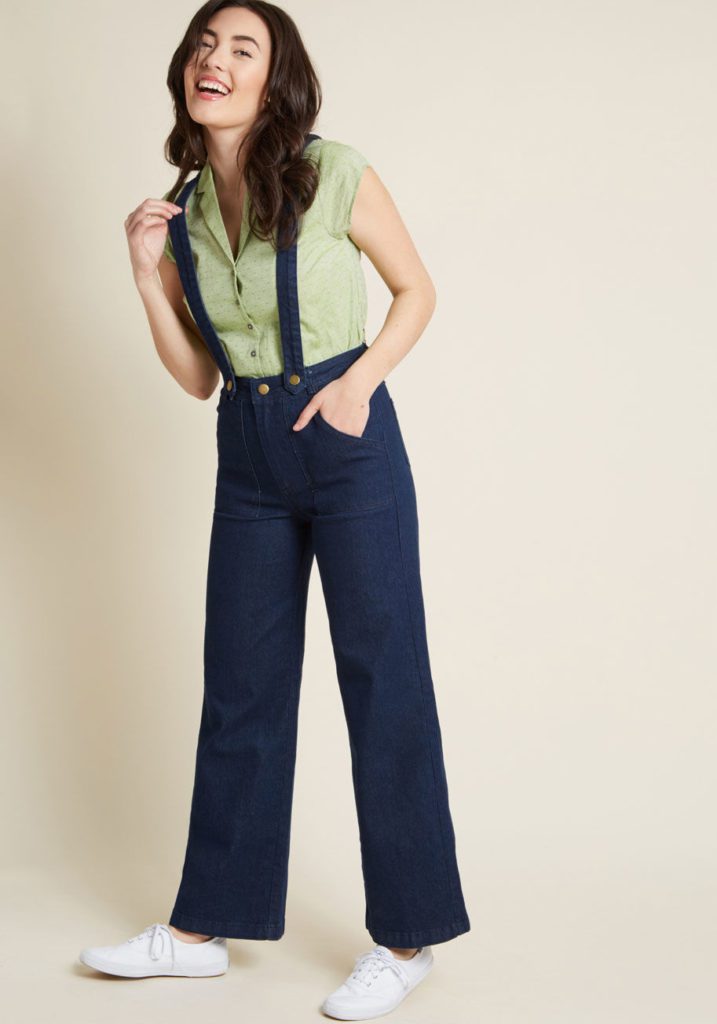 4. Enlivened Arrival High-Waisted Jeans
These are a little more casual but still super cute! Add your favorite pair of sneakers and a cute colored comfy tee!
5. Wrangler x MC Wide-Leg Whim Jeans
These might be my favorite pair of pants for Fall and Winter! Wear them now with platforms or sandals and with sneakers or ballet flats in the fall or winter! You could also dress them up with some pumps for work! SO CUTE and they would go with almost any top or blouse!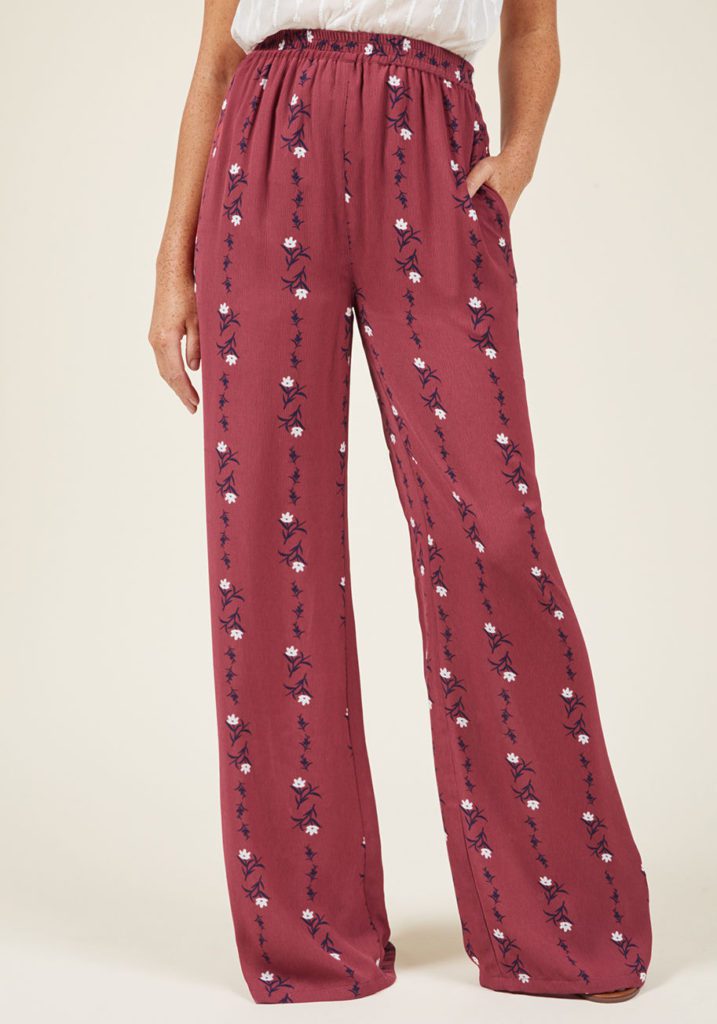 6. The Eugene Pant in Patchwork
These are on sale right now, and I LOVE how cute the pattern is. Plus, can we talk about the color!? It's the PERFECT color for Fall and Winter!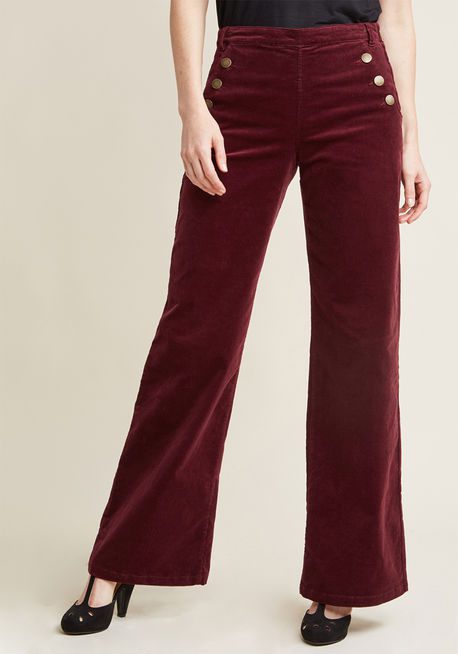 7. The Madison Pant in Burgundy
This may be my favorite color for fall and winter. SO CUTE! These pants are super on-trend and perfect for any holiday or occasion!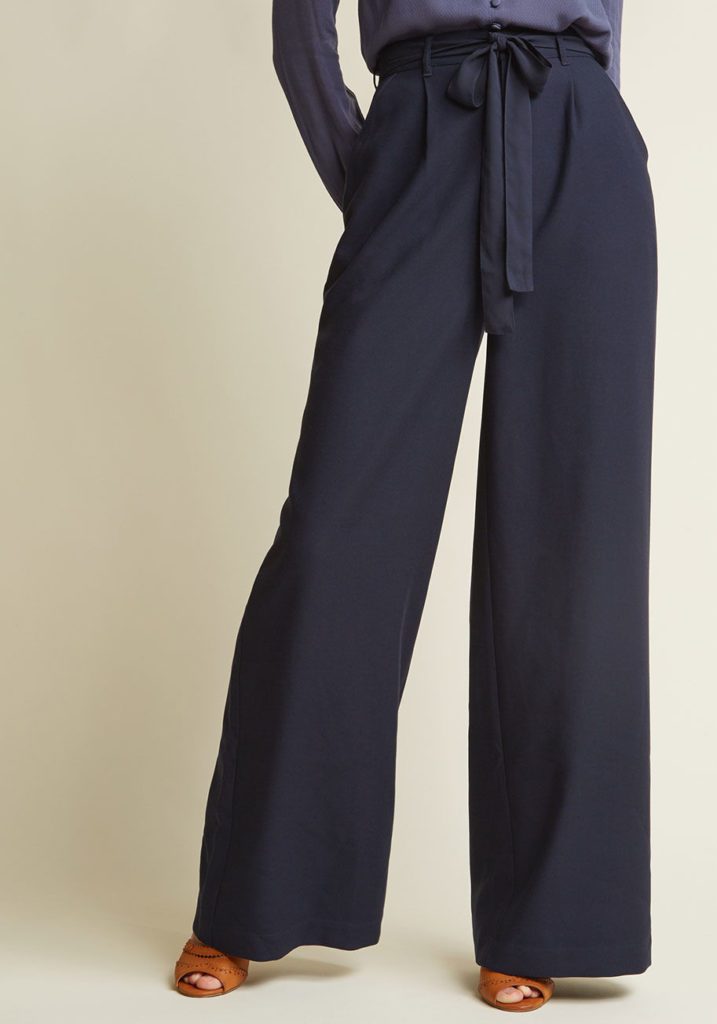 This is another one of my favorites. I love the navy and the color contrast of these shoes with the pants. Perfect for now into fall and winter! You could wear so many different top options with these pants!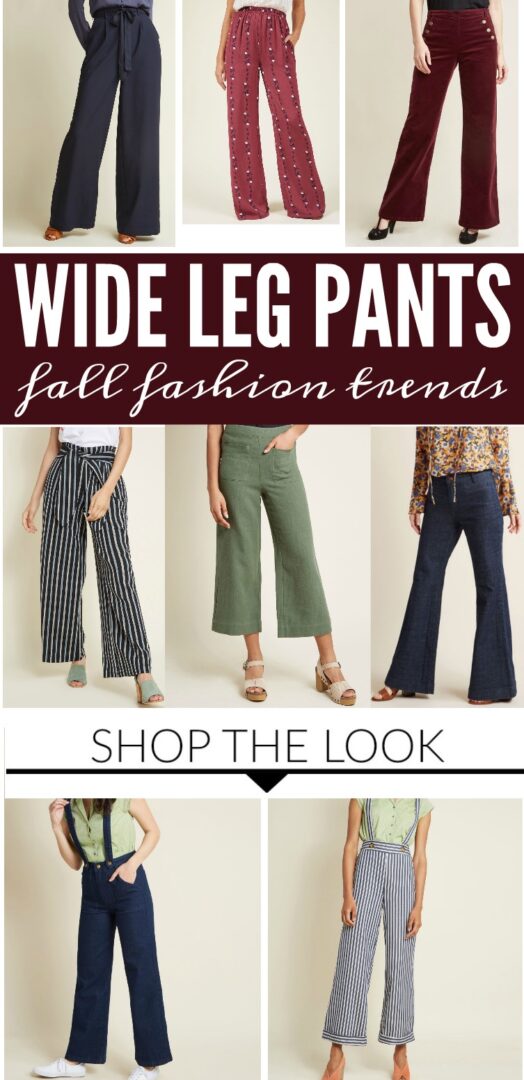 See!!! Don't you just LOVE these wide-leg pants?! I can't wait to order some! Which are your favorites?!
Plus, be sure to check out my favorite Toms Shoes for Fall and Winter this season!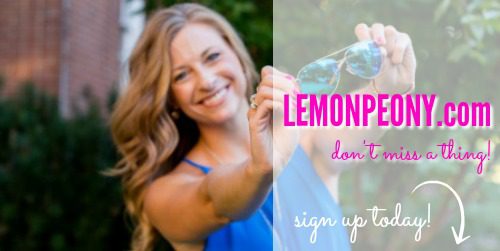 Join LemonPeony on Pinterest!.