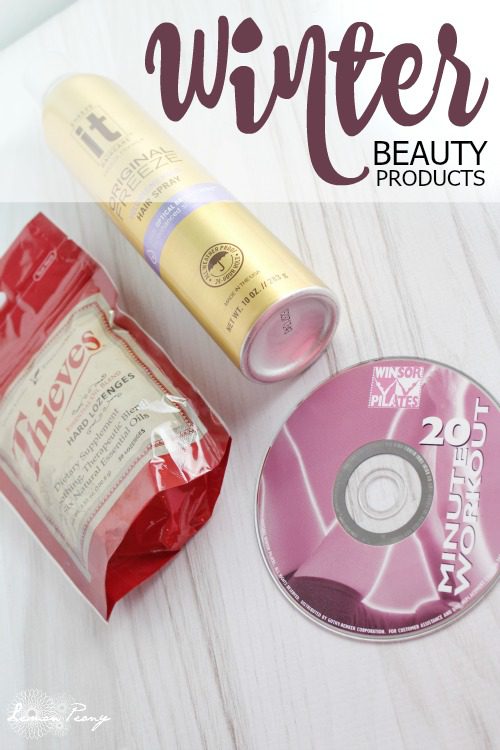 Here are some of my favorite Winter Beauty Products!
These Winter Beauty Products help to kick the Winter Blues and get you ready for Spring and Summer! All of these are some of my favorite go-to products that I use year-round, but that I am especially thankful for during the Winter months!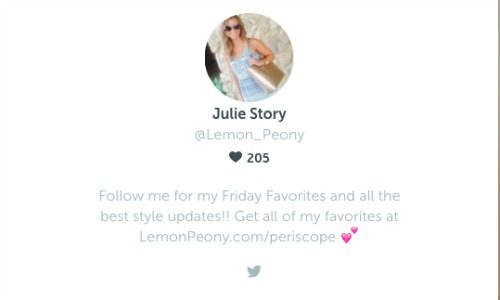 Be sure to follow me on Periscope as I discuss all of these products this afternoon! I'd love to chat with you and see what beauty products you are loving this winter!
Winter Beauty Products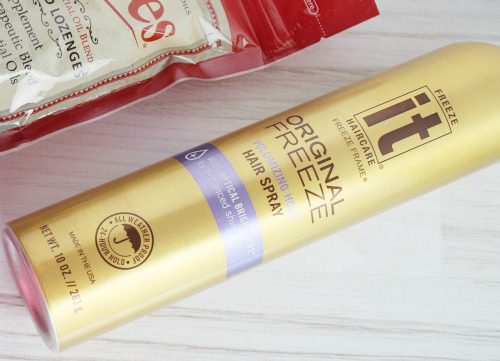 Freeze It Original Freeze
Now, if you would have asked me over 10 years ago to use Freeze It I would have told you "no way". This was the hair spray that my dance teacher made us use for performances and we always thought it was awful! We would spray our hair back so tight so that we had a "crunchy ponytail" — dancers out there know what I'm talking about! After my dance experience I was a little hesitant of using this hair spray everyday. Well, after I got over my phobia of Freeze It, I tried it for "normal everyday use" because I was looking for something cheap that would hold. Well guess what… I ABSOLUTELY LOVE IT!!!
Yes, my once disgust for this hair spray has turned into total devotion (haha maybe that's a little extreme), but I do love it! I now use this hair spray Every. Single. Day. and I have for probably about 5 years.
It holds my curly hair all day long, and it keeps frizz and static from building up. That is why I think this is one of my favorite Winter Beauty Products. It is the one hair spray that I have found that helps my hair from getting full of static in the dry air. It also works well when I straighten my hair, style it, or pull it back in a "not so tight" ponytail. Another thing I love about this Hair Spray is that I can brush my hair after a long day, go to sleep, and the next morning it has the best texture for styling! Love that the Freeze It adds texture without the "gunk".
Tips: Now, I have tried several different kinds of Freeze It, but the Original Freeze is my favorite! The other options leave my hair oily and don't hold as well for me. The only place I can find this hair spray in my area is at Walmart.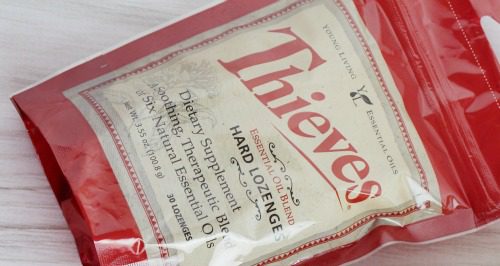 Thieves Drops
If you are looking for the perfect throat drops for Winter, you will want to grab a bag of Thieves Hard Lozenges from Young Living! These are A.M.A.Z.I.N.G! If i'm starting to feel the "Winter gunk" come on I can pop one of these in my mouth. It also helps to relieve discomfort and boost my immune system. These Thieves Drops are made with pure essential oil and are all natural. I love that you get a boost of Thieves every time you eat one of these either for Target Support or overall wellness!
These just came back in stock on Young Living, so be sure to grab yours before now! Plus, if you are curious about Essential Oils, check out this post.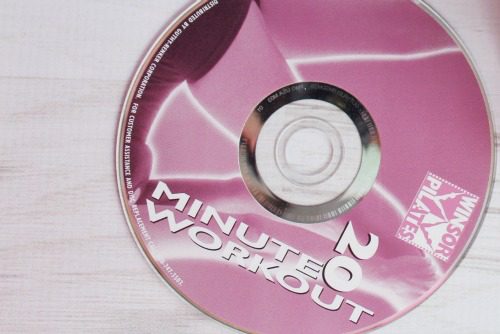 Pilates Workout
Finally, now is the time when I start wanting to get into shape for Spring and Summer! Spring break is around the corner, warmer weather, swim suit season, and tank tops! The Holidays are over and and it's time to get serious about toning up!
This 20 Minute Winsor Pilates Workout is my go-to morning workout video that I can do at home! It makes me feel long, lean, and ready to take on the day. I add some pushups and oblique crunches and I'm good to go for the day. Plus, the little bootie exercise in this workout really works!
I'm a dancer, so the stretching and flexibility aspect of pilates is why I love it so much! If you want long, lean muscles then check out this workout!
This DVD is hard to find because it's older, but you can check out a great selection of Pilates Videos at Amazon! Plus, I think you can find the Winsor Pilates 20 Minute Full Body Workout on YouTube :)!

Visit Julie Story's profile on Pinterest.


Pricing subject to Change at any time. Please make sure you check the current price on Amazon.com before purchasing.
Disclaimer: These statements have not been evaluated by the Food and Drug Administration.  This information is not intended to diagnose, treat, cure, or prevent any disease.  The information on this site is not intended or implied to be a substitute for professional medical advice, diagnosis or treatment. Please confirm any information obtained from or through this web site with other sources, and review all information regarding any medical condition or treatment with your physician. Never disregard professional medical advice or delay seeking medical treatment because of something you have read on this website.