10 Reasons to Shop at Amazon!
Raise your hand if you love Amazon and Amazon Prime!! Here are the Top 10 Reasons to Shop at Amazon and how it can save you SO MUCH MONEY!

I'm sure you have your reasons, but these are my Top 10 Reasons to Shop at Amazon! From household items to fashion, and from shoes to accessories, I have found that most of the time I can save money by purchasing my favorite items on Amazon and skipping the local stores!
I can't wait to hear YOUR favorite reasons for shopping on Amazon!
10 Reasons to Shop at Amazon
1. Fashion Trends
OH MY GOSH, so this is probably my favorite reason to shop at Amazon. Every season there are some absolutely adorable trends that I LOVE, but I do not want to spend a lot of money. That's when Amazon comes in handy. I normally can find the same, or very similar, trends on Amazon for a fraction of the cost! This a perfect option for items I'm only going to use a few times!
2. Shoe Deals
Did you know that there are some awesome shoe deals on Amazon?! PLUS, sometimes you can find styles and trends you don't have in your local stores because you have such a bigger selection to choose from.
3. Accessories
Scarves, sunglasses, jewelry, purses, hats & more. This is all of the fun stuff that you want to buy new every season. For example, if I want to get a new necklace to wear this football season for my favorite team, I could grab one on Amazon because I'm only going to be wearing it a few times! Scarves in the winter is another time I like to find good, cheap deals!
4. Birthday Presents
I have many nephews and a niece and this is a great way to get Birthday Gifts and Christmas gifts on SALE! Especially around Black Friday – PLUS, FREE Shipping with Amazon Prime, you can't beat it! Like I said before, you also have a much bigger selection of gift ideas on Amazon!
– Gift Ideas for Kids
– Gift Ideas for Women
– Gift Ideas for Men
5. Holiday Party Supplies
This is a FUN way to get holiday decorations or party supplies like candy, straws, plates, cookie cutters, and more! Almost any party supply that you want!
– Christmas
– New Years
– Valentine's Day
– Easter
– 4th of July
– Thanksgiving
6. Health and Beauty Products
Sometimes you can even find your favorite beauty products on Amazon for cheaper than you would in the store. Bonus, you don't actually have to go to the store to get them. If you are getting household items, you can shop through Subscribe and Save and save even More. You can even save MORE MONEY by getting 5 or more items!
7. Books
Did you know you can find your favorite books on Amazon!? Most of the time you can get a great deal on them too! Plus, if you purchase the Kindle version you can get them for even less!!
8. Movies
For movies, you can either order your favorite movies to own, or you can rent the FREE Amazon Prime Movies. When you have Amazon Prime you will have access to SO MANY MOVIES. It's a great way to save money if you are a movie fan!
9. Wedding Supplies
This was a HUGE eye opener to me. When I was planning my wedding I saved SO much money by shopping on Amazon. I was able to get exactly what I wanted (that I couldn't find in my local stores) and for MUCH cheaper than I would have paid locally! It was a HUGE blessing!
10. Photo Storage
Did you know that when you have Amazon Prime you can use their free photo storage called Prime Photos? Download the app on your phone and upload your pictures to help clean off storage! This is a great option if you like to take photos like I do :).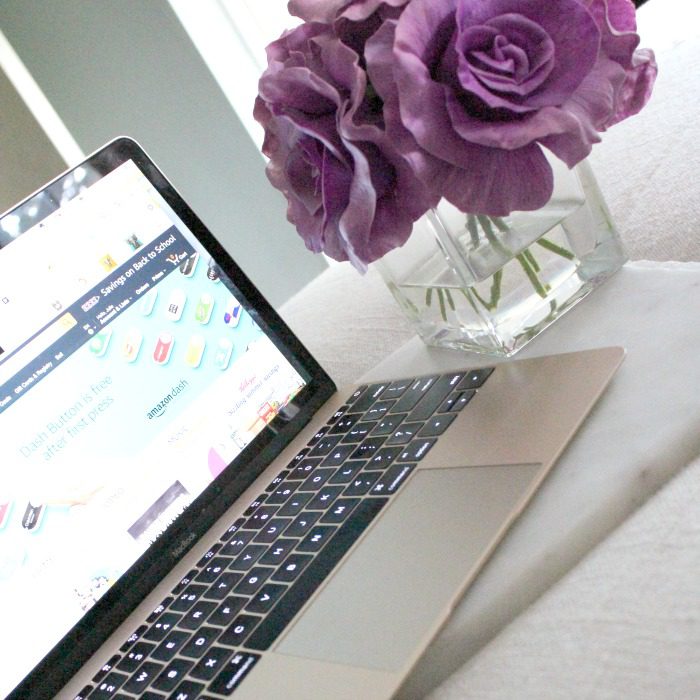 Amazon is always a win for sure. There are SOO many different ways to save money. I'd love to know what are YOUR favorite things to buy from Amazon?! Do you love Amazon Prime as much as I do??
If you don't have an Amazon Prime account, join now! You will LOVE IT!
Join LemonPeony on Pinterest!.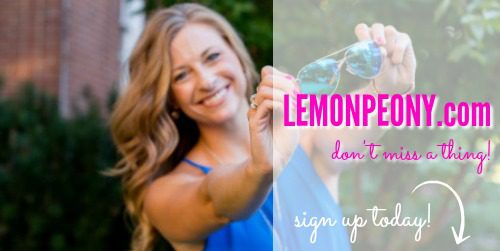 Pricing subject to Change at any time. Please make sure you check the current price on Amazon.com before purchasing.