10 Things to Ask Your Photographer Before Engagement Pictures!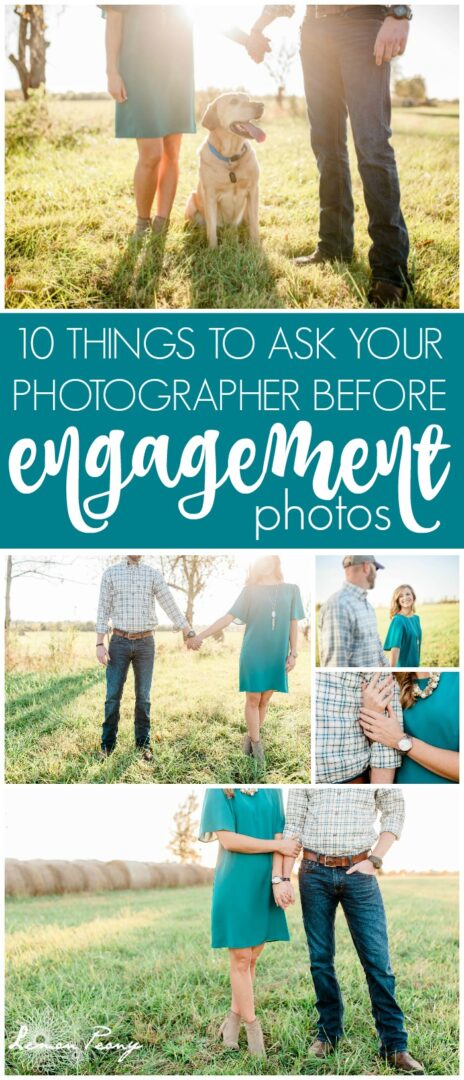 If you are stressing out about Engagement Photos, here are 10 Things to Ask Your Photographer Before Engagement Pictures!
I had so many questions before engagement photos, so I wanted to put together this list of 10 Things to Ask Your Photographer Before Engagement Pictures so that you knew where to start if you are not used to getting in front of a camera and a little nervous about the whole process.
It can't hurt to be extra prepared. When it comes to wedding planning, I find that I am not as likely to get stressed out when I have a plan. Some of these questions I wish I would have asked before the day of our engagement session so that I knew what to expect and didn't feel as anxious and nervous! 🙂 I think it would have helped to ease my mind and I would have felt more prepared in the midst of this crazy wedding planning season.
10 Things to Ask Your Photographer Before Engagement Pictures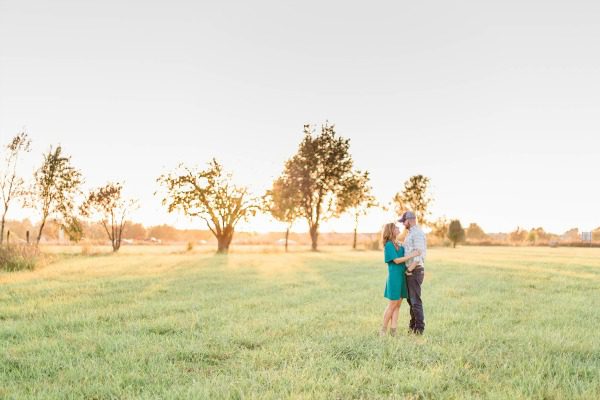 1) What date is best?
Be sure to go ahead and talk about specific dates and times for Engagement Photos. If there is a specific time of day that you want pictures taken then work around that time slot. We were able to shoot our engagement photos during the golden hour and they turned out beautiful! However, the "golden hour" may vary depending on the time of year. I also wanted to wait a couple of months to take engagement photos because of the weather. We wanted it to cool off a little instead of taking pictures during the heat of summer. This might not work for everyone, but I was thankful that our photographer was willing to wait till Fall!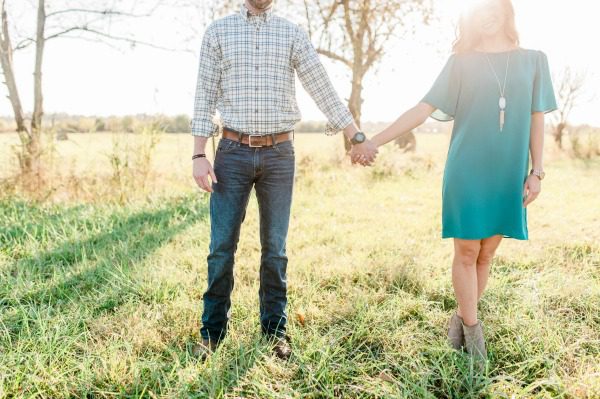 2) What should we wear (or not wear) for our pictures?
I know you can Pinterest ideas for outfits for any season, but I wanted my photographers opinion because she knows what colors and styles look best with her photography style! She was so helpful in pointing me in the right direction, and I was able to send her a picture of our outfits before the photo shoot so that she knew our colors!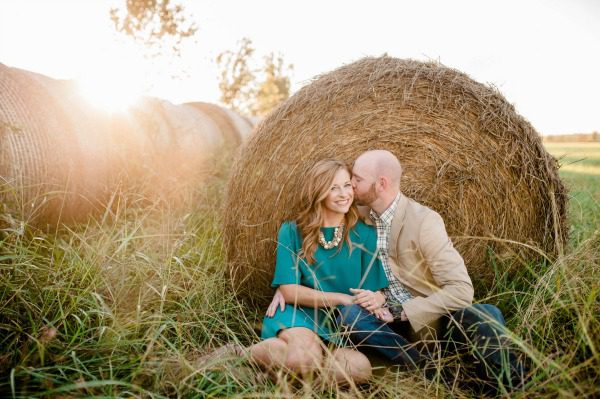 3) How many outfits should we bring?
It may depend on how long your photo session is, so be sure to talk to you photographer about that timing expectations, how many locations, and then how many outfits they recommend. For us, we decided to do a shorter engagement session with no outfit changes, but changed outfits through accessories. I took a couple of different jewelry pieces, and my fiancé had a blazer and vest that he could change quickly for a different look!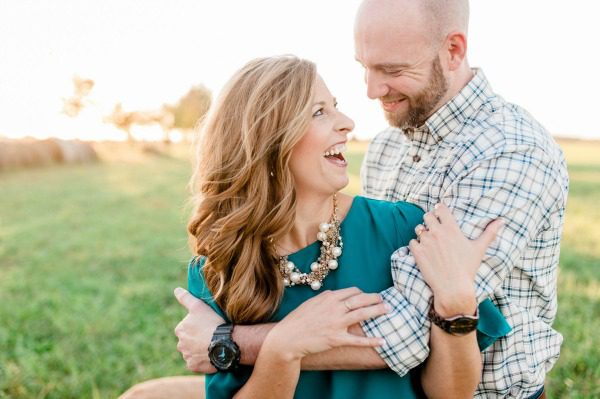 4) Can we do a "mini" engagement session?
If you are on a budget then a "mini engagement session" may be something you could look into. We were able to do a "mini" session and still get all of the photos we wanted and needed! Now we didn't shoot multiple locations which is sometimes really cool, but we did pick a location where we could walk around a close space and get a variety of photos.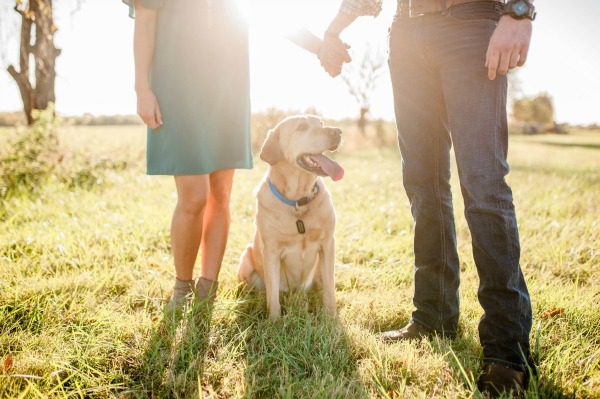 5) Can we bring our dog?
I know many of you have beloved pets that you want part of your special events when it comes to getting married! Be sure to ask your photographer if your dog can come along too! Ryan's wanted his dog, Huntley, to be part of our photos so we got permission from our photographer and brought along my sister-in-law to keep Huntley while we were taking pictures of just us! Be sure to bring lots of treats for this :)!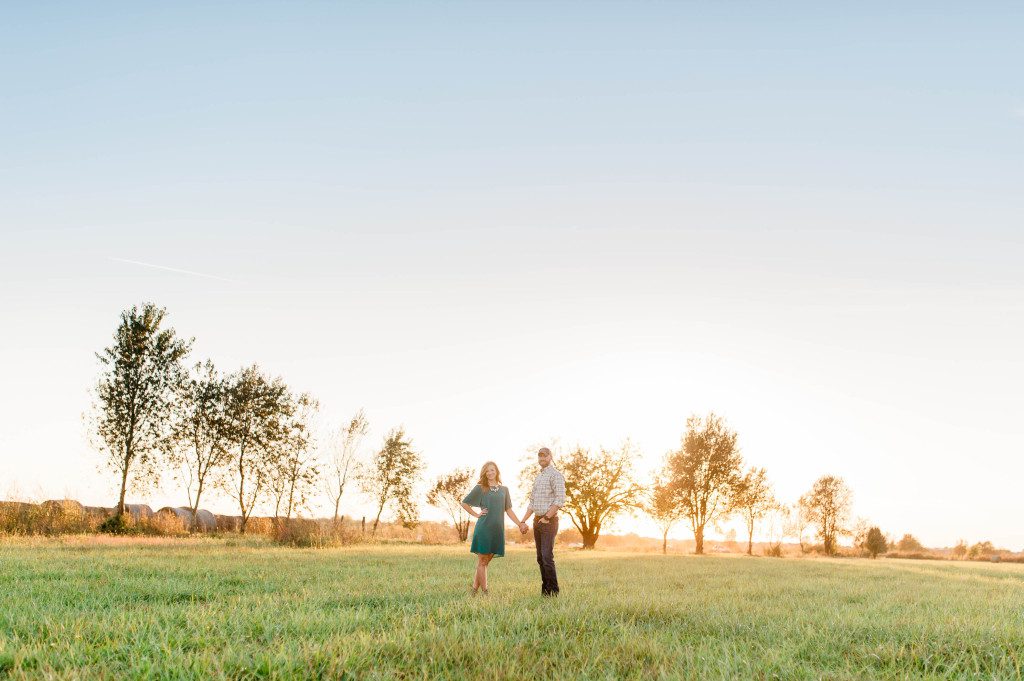 6) Do you have a location in mind?
Something that was important to us was going to a location that our photographer was comfortable with. We almost got our photos taken at a location we picked out, but the photographer had never been there, and we were not truly set on it. We decided we would rather her be comfortable with the location because she would know the best spots and angles to shoot from. All we really wanted was to get our photos taken in a field, and she had a field in mind that she had shot in before that was perfect for us! Now, I'm very type A, so it's hard for me to let go of control and trust other people when there is something that I want to turn out perfectly.. but she did a great job and we were so happy with how the photos turned out! The location was wonderful and our images are truly stunning!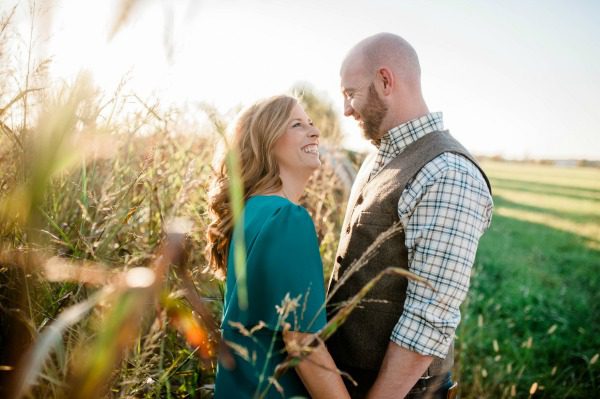 7) Do we have permission to shoot photos on this property?
Now, this may not be important to some people, but it was very important to us. Do you have permission to shoot photos on the location of the property? Is it public or private land? With so many laws and regulations, we wanted to be sure that we were allowed to be on the land where we were shooting pictures.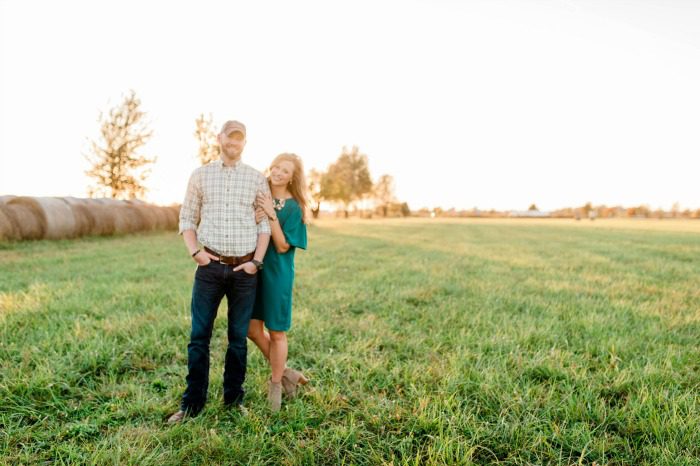 8) Can we talk about style and expectations?
Talk about the styles that you love and any expectations that you have. It's so nice to be on the same page with your photographer so that you can relax, have fun, and let them do their thing!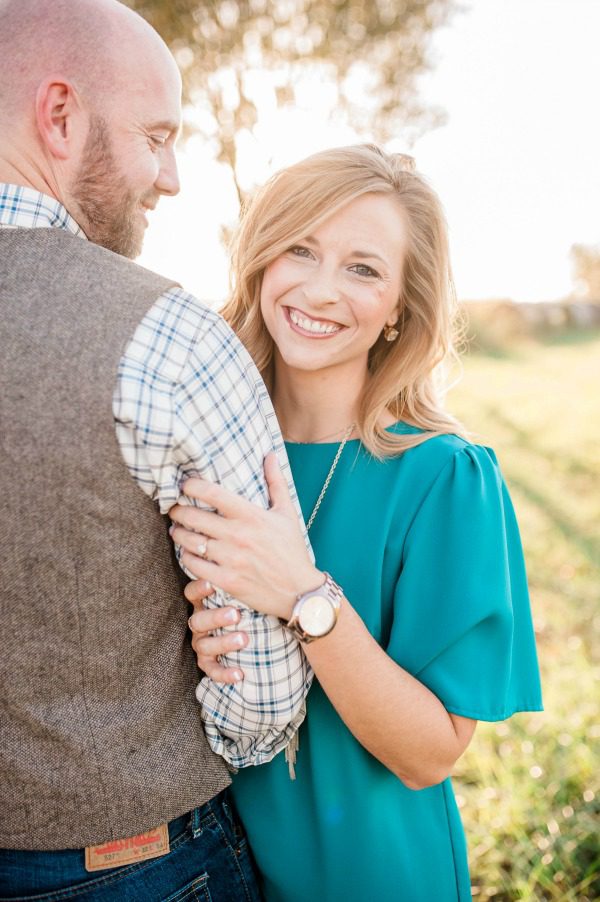 9) Do we need to bring anything?
Ask you photographer if they have any great ideas or tips on things to bring. Perhaps they will have a cute prop idea or will be able to help you figure out something unique and special to your fiancé!
10) How can we make the most out of our session?
All of these questions came up during our process of planning the engagement session. I am so thankful that our photographer was patient with me and helped to eased my mind every step of the way. Find a photographer that will work well with you. Find a photographer who will listen to your expectations and concerns and try to make the experience the best experience possible.
We left our engagement session feeling even more in love and even more excited about our wedding day.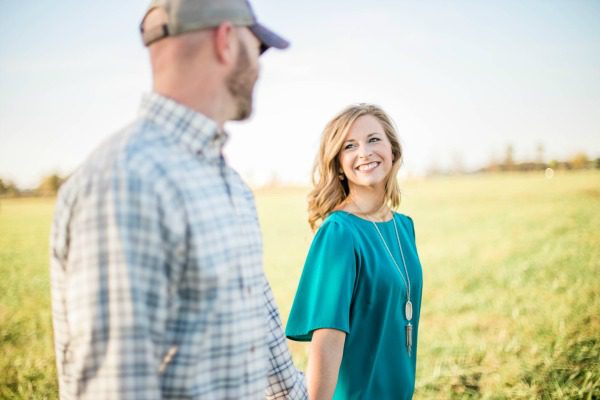 We absolutely LOVED our photographer Christy from Simply Bliss Photos! She did an AMAZING job and walked us through every detail of our session. She was willing to answer any questions we had, and when it came to actually shooting the photos she made us feel completely comfortable and happy! If you are looking for someone to shoot your wedding photos, family photos, engagement photos, or any other kind of photos, check out her website, Facebook, and Instagram! She is wonderful and does fantastic work!
I hope this list helps you as you journey through this engagement process! Let me know if you have any other questions you might ask your Photographer before an Engagement Session!

Visit Julie Story's profile on Pinterest.