4th of July Patriotic Outfits | Red, White, & Blue!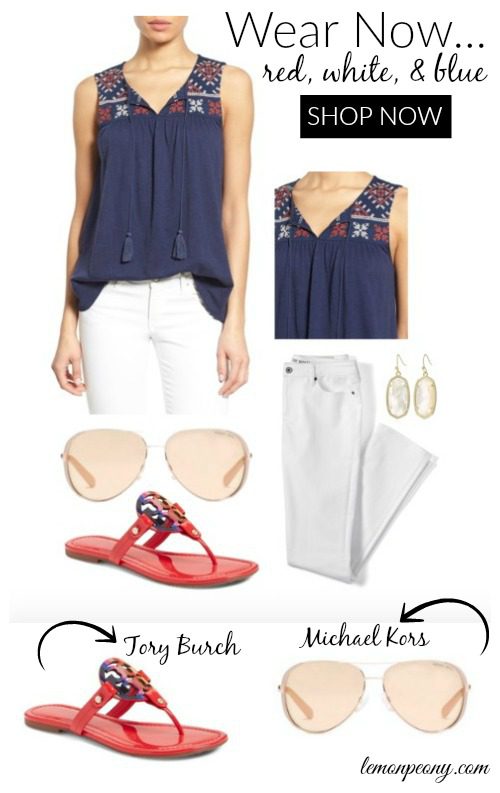 I don't know about you, but I sure do look forward to the holidays and dressing for the occasion! Here are some of my favorite 4th of July Patriotic Outfits with Red, White, & Blue!
Shop these 4th of July Patriotic Outfits for your favorite styles! Get creative and pull items that you already have in your closet! I am excited to share these looks with you! What are some of your favorites? Plus, be sure to check out even more Summer Fashion Trends available now! When I pick out an outfit I always pick one piece that I want to stand out or highlight! Statement pieces are a great way to build your outfits if you are indecisive about what to wear!
Plus, here are even MORE 4th of July Summer Outfits and Cheap Patriotic Accessories!
Patriotic Outfits
I am loving this Embroidered Bojo Tank at Nordstroms! This is only $38 + Free Shipping! Perfect to pair with your favorite white jeans or shorts (like these)! Check out all of these Seven for All Mankind White Jeans and Shorts to wear all season long! There are so many styles to choose from! Plus I love the different length options on shorts!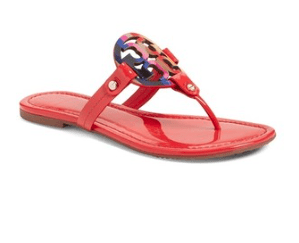 Have you seen these Tory Burch Miller Flip Flops? I love that these have a red, white, and blue twist to them! Perfect to get for 4th of July and wear all summer long!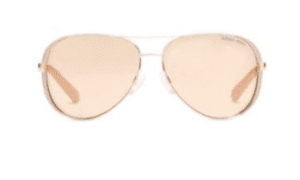 Grab this pair of Michael Kors Chelsea Rose Sunglasses at Amazon to finish the look! I just got a new pair of Michael Kors Sunglasses and I LOVE them! They are the perfect accessory to add to any outfit!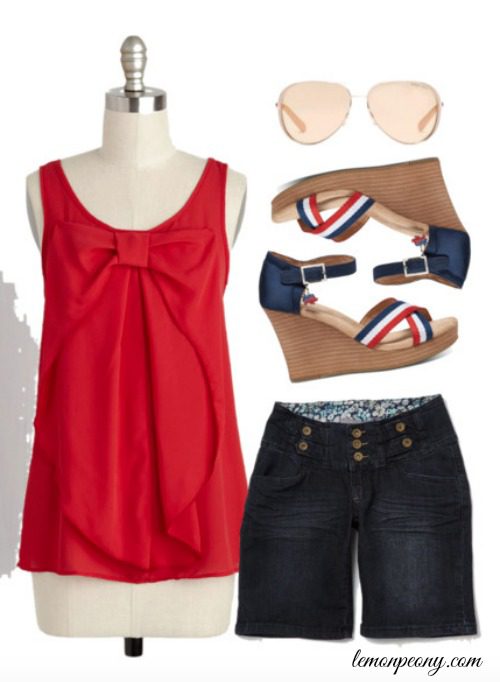 Here is another look that I'm loving for the 4th of July for a cute and casual day in the yard or at a picnic!
Shop this look now!
Hello, Bow! Top in Red
Nautical Beachside Bike Ride Shorts
Toms Election Charms Strappy Wedges
Michael Kors Chelsea Rose Sunglasses
I think these Toms Election Strappy Wedges are super cute for summer and the 4th of July! Plus, since it's an election year, you can show your patriotic spirit through November!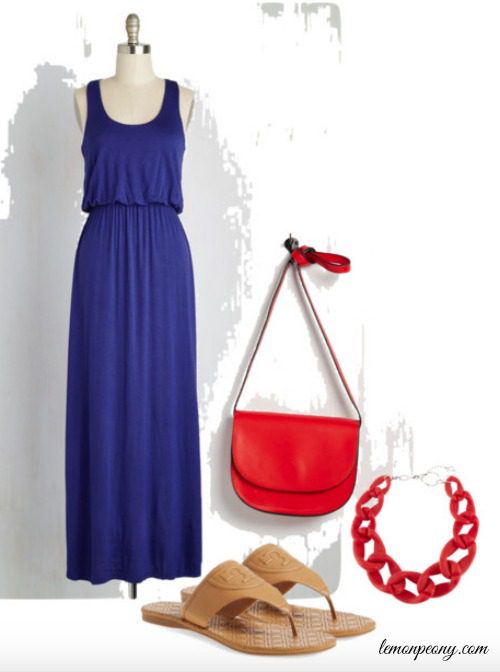 Check out this Red, White, and Blue Maxi Outfit!
Shop this Look Now
Breezy Night Stroll Dress in Blue
To-Do Minimalist Bag (Red)
Red Fashion Necklaces
Tory Burch Quilted Sandals ( ON SALE)!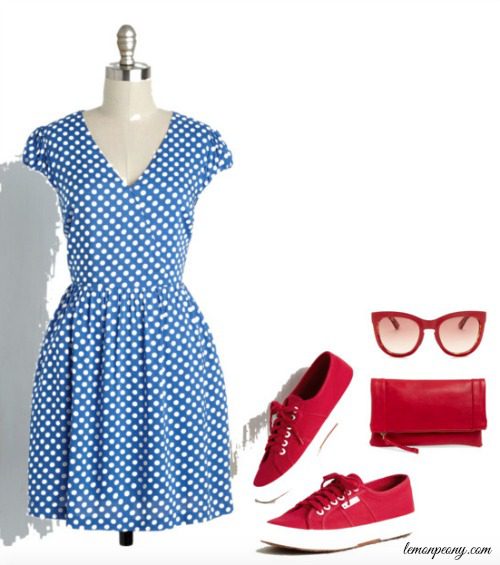 Finally, I am loving these slip on shoes paired with this blue dress! I'd wear this all weekend long!
Shop this Look Now
 Let it Roller Skate Dress in Blue
Superga Red Sneakers
Red Sunglasses
Red Wallets
*Get FREE Shipping with Amazon Prime or FREE Shipping on orders over $35!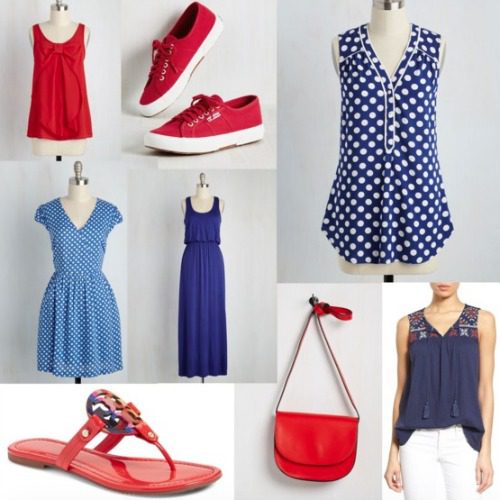 Since 4th of July is on a Monday this year, I know I will be celebrating all weekend long! I could wear the Blue Dress and Slip on Shoes Saturday to a picnic, the Maxi Dress and Accessories to Church on Sunday, and the Red Tank Top with Toms for Sunday Afternoon! I would wear the Blue tank and White Shorts on Monday! Shop all of these pieces now to pair with your favorite items already in your closet! Or create a new look using these pieces!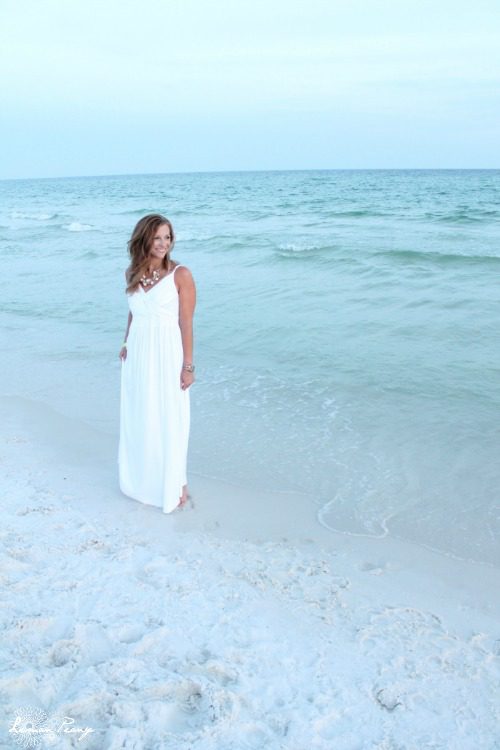 Which styles are your favorite? Also, check out these White Summer Dresses!

Visit Julie Story's profile on Pinterest.


Pricing subject to Change at any time. Please make sure you check the current price on Amazon.com before purchasing.