5 Mascara Hacks & Easy Makeup Tips and Tricks!
This shop for 5 Mascara Hacks & Easy Makeup Tips & Tricks has been compensated by Collective Bias and its advertiser. All opinions are mine alone and I had a BLAST creating this post for you! #FalsiesPushUpDrama #CollectiveBias
I am a fan of all things beauty, makeup, and fashion! Here are my Top 5 Mascara Hacks & Easy Makeup Tips and Tricks for everyday style and trends!
I love finding the latest makeup trends and looks that can complete any outfit without too much time, effort, or money! These 5 Mascara Hacks & Easy Makeup Tips and Tricks are on point this season and super simple to re-create for yourself! If I have one weakness when it comes to shopping, I would have to say it is MAKEUP! There is nothing better than finding a new color of eye shadow or blush to try for a new season! I am a makeup junky and could spend hours in the makeup store or cosmetic aisles! Plus, here are even more of my favorite Beauty Trends!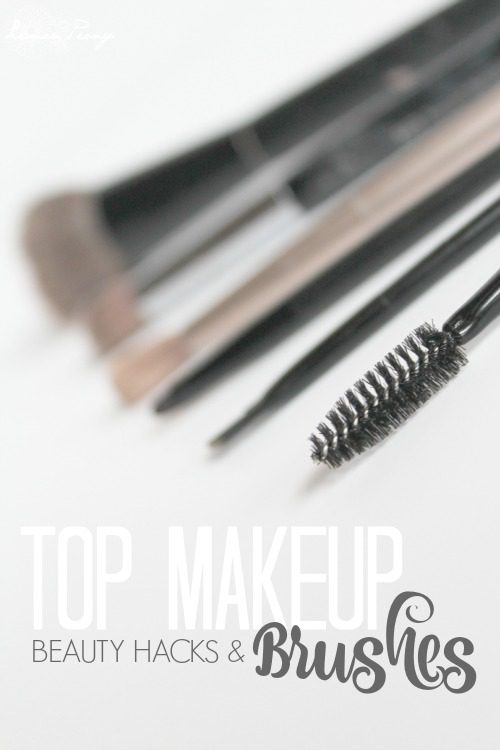 I am THAT girl that loves to put every. single. color. of eye shadow on my hand just to see its color and pigment. I'm not sure if this really helps me decide on a color, but it sure does make me happy! When I get a new color of eye shadow or a new makeup product I could spend hours playing and trying new looks – right before I go to bed! Call it a hobby or an obsession, but whatever you call it, I just think it is FUN!

Check out this look Fall and Winter Eye Shadow Look using the Maybelline Lasting Drama 24 Hour Gel Eyeliner. This eyeliner is super easy to apply, and I am LOVING the Eggplant color for Fall and Winter!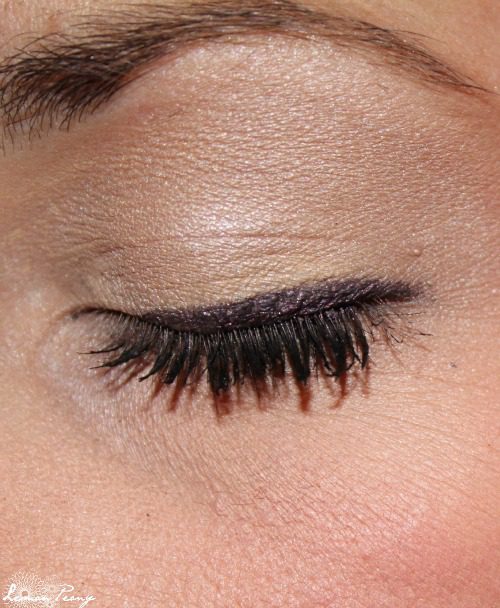 Get this look now!
1. Apply a neutral & creamy eyeshadow base/primer.
2. Apply a soft cream / beige eye shadow color to entire lid.
3. Apply the Maybelline Lasting Drama 24 Hour Gell Eyeliner in Eggplant along lash line.
4. Use black eyeliner to line the waterline.
5. Apply Maybelline Falsies Push Up Drama Mascara to complete the look and add dramatic effect.
I am excited to share with you my Top 5 Mascara Hacks & Makeup Tips and Tricks! These are the everyday beauty hacks that I use daily during my makeup routine. I love applying makeup and have found the application process that works best for me. Simple tips and tricks for applying makeup in the correct order, and how to make foundation stay in place all day.
Top 5 Makeup Hacks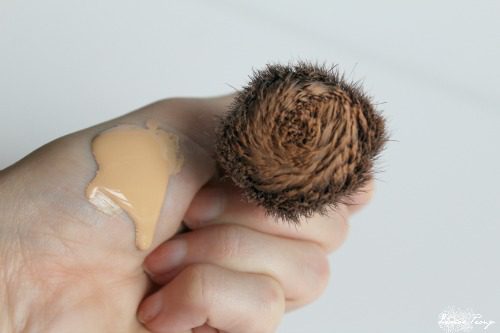 1) How to Apply Foundation
I notice a HUGE difference in my foundation application when I use a FLAT foundation brush to apply my foundation. The paint brushes never seem to work for me, but every time I use a flat brush the results are flawless. Just put some of your foundation on your wrist and pat the flat foundation brush on the product. Apply the foundation by patting your face with the foundation brush and slowly applying the foundation in a circular motion until completely covered. This is an easy way to layer your foundation and get the coverage that you desire.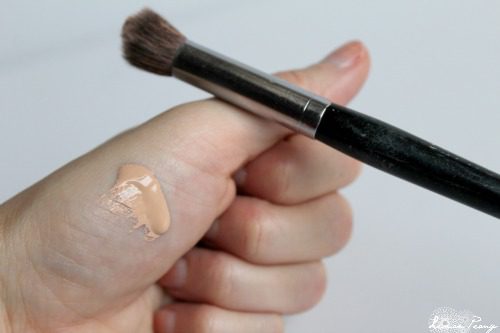 2) How to Apply Concealer
Concealer should be applied AFTER foundation. Once I figured out this beauty hack it made a WORLDS of difference! Apply your concealer with a larger concealer rounded brush. Apply the concealer in a circular motion by patting the concealer under the eye (all the way down to the eye socket in a reversed triangle pattern) and on blemishes. Be sure to pat the concealer and do not rub. You have to make the reversed triangle pattern down to the middle of your cheek bone to get the best coverage.
3) Blush Beauty Hacks
Blush. Pressed Powder. Blush. Yes, you will get the best look and flawless finish if you will apply your blush with a fluffy blush brush and then set it with pressed powder on a sponge. Just lightly go over the cheeks with pressed powder to set your first application of blush or bronzer. After you let this set for a couple of minutes you can go back over your blush with a second, and light, application of blush. Sometimes I do not even get more blush on my brush, but going over the blush a second time after the pressed powder helps to set my makeup all day.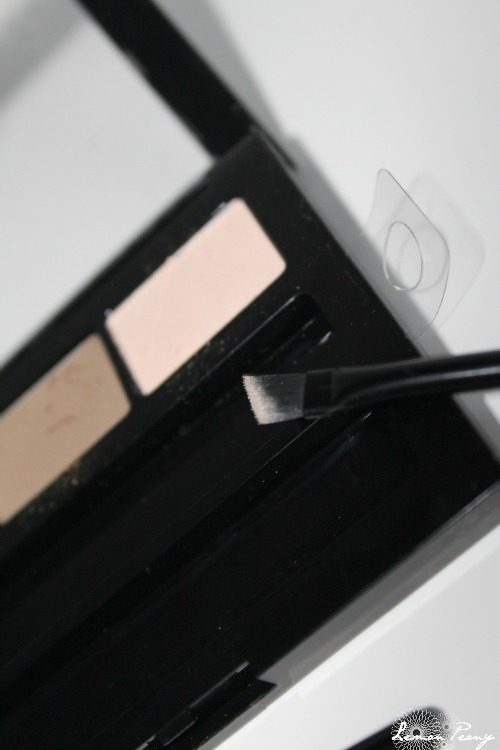 4) Eyebrow Pallet Hacks
Eyebrow Pallets are pretty simple, and I am loving the Brow Fashion Pro Palette from Maybelline. For another way to use your Eyebrow Pallet, use the lightest color under your bottom eyelashes, under your eye brow, and in the corner of your eyes. I found that the lightest color of the Brow Fashion Pro Pallet made a perfect highlighter color to help brighten my eyes and give me the finished look that I love!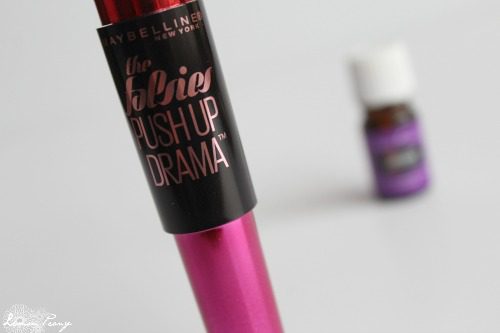 5) Mascara Hacks
This is one of my favorite beauty hacks and I am excited to share it with you! Add 1 drop of Lavender Essential Oil (Therapeutic grade) to your mascara tube. This will help to kill eyelash mites (yes, they really do exist)! Plus, I can see a huge difference in my mascara application and how my lashes look when I use the drop of Lavender Essential Oil! Here is more information on Essential Oils if you are curious!
Here are the 10 steps that I follow when I apply my makeup! This is a quick and easy 5 minute routine (unless I take longer to play with my eye shadow colors)! Follow these tips to get your makeup to look flawless and so that each product has time to set. It is amazing to me the difference I see in my makeup when I follow these steps verses when I just use my fingers to apply my makeup (guilty – I really do just use my fingers sometimes). When I follow these steps my makeup stays in place all day long and the coverage is fantastic!
10 Step Makeup Application
1) Apply  foundation FIRST!
2) Apply concealer
3) Apply Eye Shadow Primer
4) 1st Application of Blush/Bronzer
5) Apply Eye Shadow
5) Apply Waterline Eyeliner & Eyeliner
6) Finish Eye Shadow
7) Curl Eye Lashes & Apply Mascara
8) Pat Press Powder All Over Face to set Makeup
9) 2nd Application of Blush
10) Finish with Lip Stick & Lip Gloss!
I love dramatic eyelashes, but I do not want to deal with fake lashes and having to apply them on a regular basis. I am super excited about the NEW Maybelline Falsies Push Up Drama Mascara – the world's first ever push up brush with cup-shaped bristles that scoop, coat, and lift lashes! This is a great alternative to fake lashes and gives me the volumizing look that I love! This is the first mascara to have a dramatic volume of a 45 degree lift which can make any eye pop for any occasion!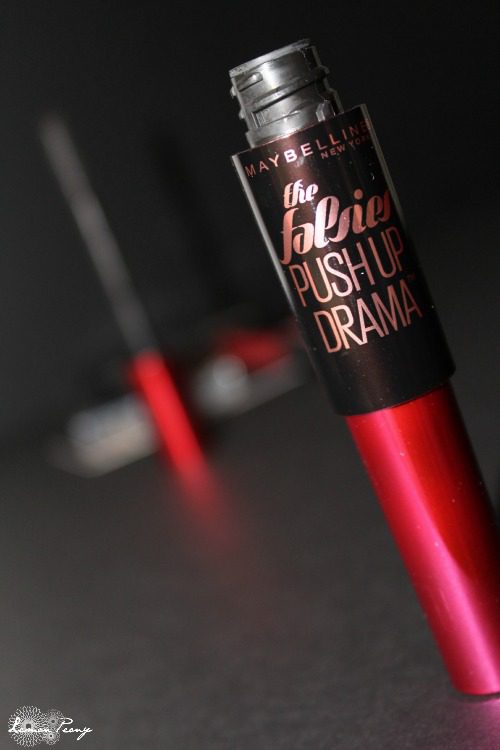 This NEW Maybelline Falsies Push Up Drama Mascara has a creamy plumping formula that glides smoothly onto your lashes for a dramatic and instant charge. The patented push-up brush has cup-shaped bristles which scoops lashes up from the roots, coats them, and helps to give the dramatic volumizing look without any effort!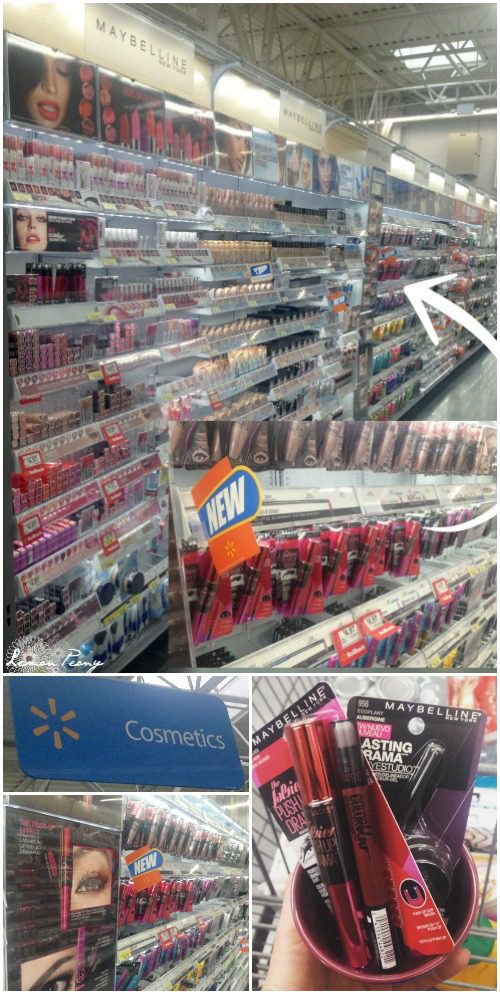 Grab Maybelline Falsies Push Up Drama Mascara at Walmart (available in washable or waterproof). Plus, be sure to check out all of the other Maybelline products that I used in this post (and more) at Walmart.com!

Next time you are at Walmart be sure to drop by the Maybelline Aisle in the Cosmetics! You will have a BLAST picking out your favorite colors and trends for Fall and Winter! Here is me playing with my Eggplant Eyeliner before I put it on my eyes! Haha – this is a pretty typical picture of me after I get some new makeup to try ;)! Plus, Eggplant eyeliner is super trendy and on point this year – get yours now! What are some of your favorite beauty trends this season!?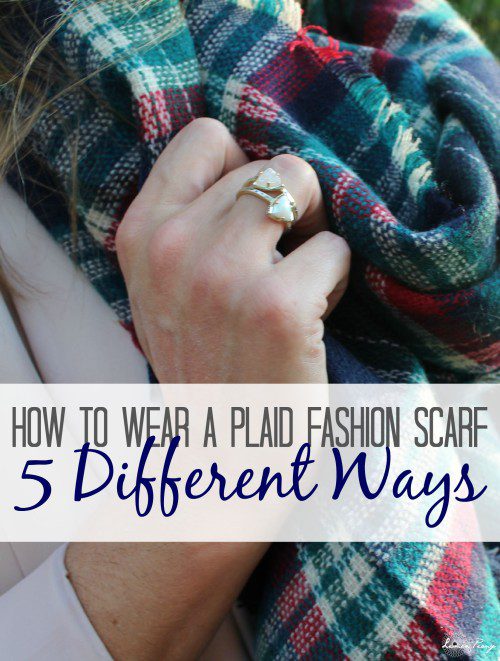 Also, be sure to check out my post on How to Wear a Plaid Scarf with 5 Different Outfits! These are some of my favorite styles and trends for Fall and Winter!

Visit Julie Story's profile on Pinterest.