7 Foolproof Workout Essentials!
Here are 7 Foolproof Workout Essentials to get your exercise routine back on track!

Summer is almost over, and maybe your workout routine isn't where it needs to be… Well, here are 7 Foolproof Workout Essentials to help get you through the summer slump and give you a quick jumpstart to get back into your exercise routine for fall!! Today I'm partnering with Athleta and #PowerOfShe to bring you some of my favorite workout essentials!
I LOVE working out, but let's be honest, sometimes we just lose that fire and passion of working out and get lazy. We know that working out has many health and wellness benefits, but we just don't seem to make the time or effort to get our workouts going again. I hope these Foolproof Workout Essentials motivate and encourage you to get back on track no matter how long it's been since you've worked out!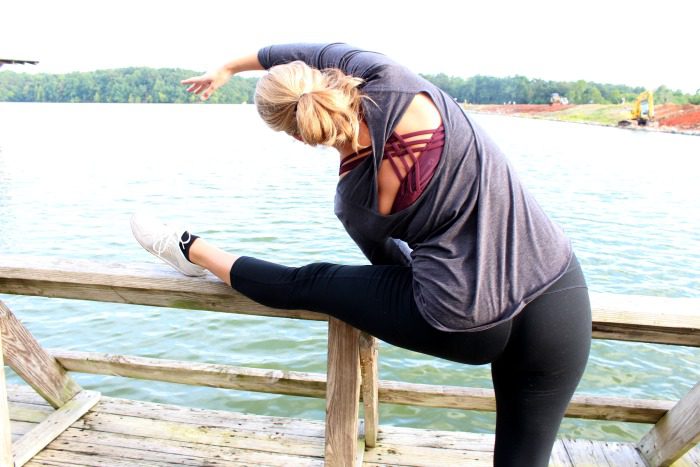 7 Foolproof Workout Essentials
1) Have a Plan
This is the HARDEST part to getting back on track, but you have to start somewhere! Set a day and plan a workout that you will enjoy and know that you can succeed. For me, sometimes this is going to a Pilates & Barre Class, or just going for a walk with a friend. After a long break from working out it is best to ease back into it while having fun at the same time!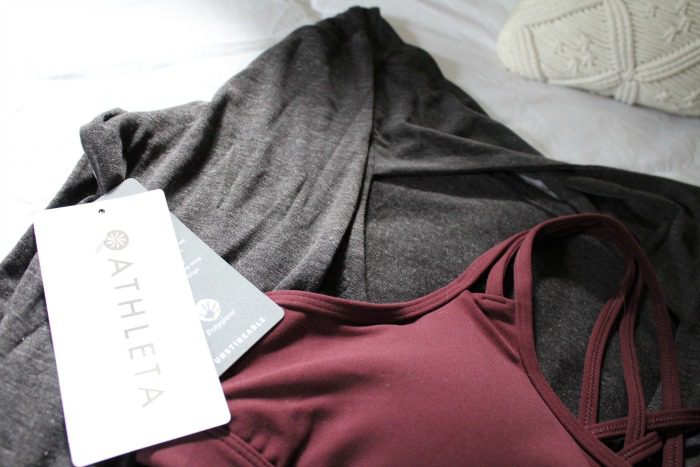 2) Get a New Outfit
I don't know about you, but I am WAY more likely to workout if I have a new top or pair of leggings to workout in. I know it's silly, but it's like getting a new back to school outfit or an outfit for a job interview. It sparks something inside of me that motivates me to jumpstart my workout routine!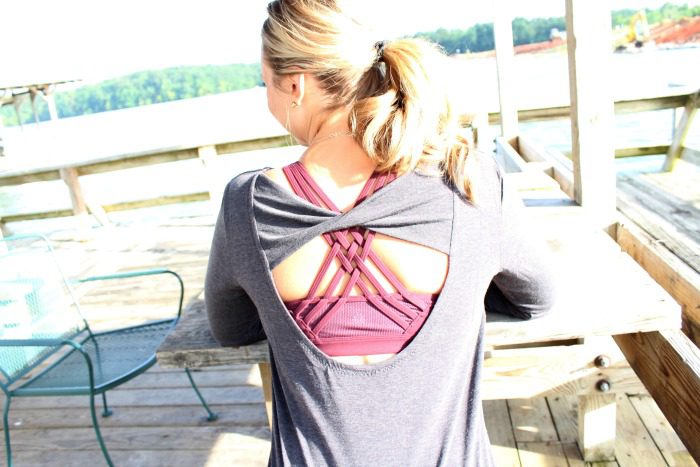 I am LOVING the New Arrivals at Athleta with all of the fall colors and styles! They are SOO cute! I got this Open Back Flex Top in Black Heather with the Beyond Soft Fabric, and it's SOO comfortable!! I also got the Fully Focused Bra in Cassis which looks AMAZING with the open back top! It's so fun to see the pop of color but yet it's so classy, comfortable, and modest!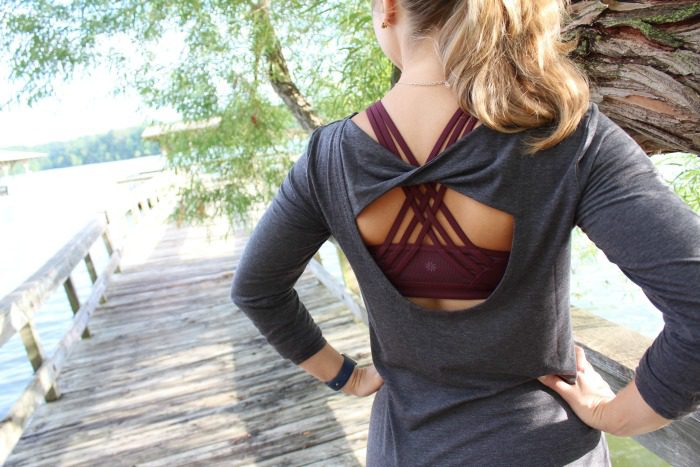 The best part about this brand and the apparel is that it's so comfortable it doesn't matter if you're lounging around for the day or heading to the gym! There are so many adorable styles for any occasion!
3) Grab a Friend
Did you know that you are more likely to exercise if you have a buddy? This could be a full out, planned exercise routine at the gym or a simple walk around the park or on the walking trails. Having a buddy gives you the accountability you need, and perhaps the piece you've been missing. Set a day. Set a time. And go enjoy the fellowship – all while getting a good workout in at the same time!
4) Start Small
Don't forget that to run a marathon you have to first run a mile. Start small. If you try to complete a long and hard workout too soon, you will either be so sore you can't move the next day, or you will give up again because you did not feel successful. Progress takes practice, but it also takes patience. I think that's why a workout partner is SO important for pressing in and staying the course!
5) Set Goals
Even if your goals are small, it's important to set small, attainable goals on the way to your big goals. If you goal is to lose a lot of weight, then take measurements of your body. That way even when the scale may not show much progress, you can see the results by losing inches. If you want to run a few miles, start by setting a goal that includes walking and running until you build up to your desired goal! For me, a goal is something measurable and attainable. I'd rather reach 5 small goals in a row then never reach my ultimate goal that was set so high and far away.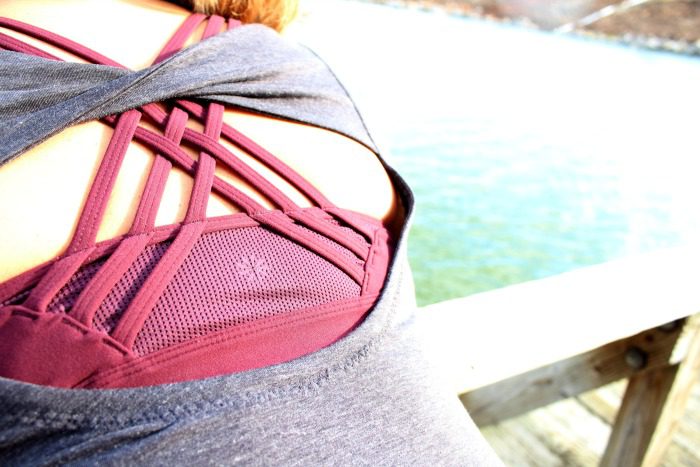 6) Reward Yourself
This is the best part! If you have a goal (or a few goals along the way) that you're aiming for, be sure to reward yourself when you reach the milestones. If you are trying to hit a weight loss goal, don't reward yourself with food. Maybe try something that will keep pressing you on toward your ultimate goal. If you want to shed some pounds, maybe reward yourself with a new workout outfit or a trip to the movies! If you have a running or walking goal, maybe reward yourself with a new pair of tennis shoes! If you're not a shopper, think of something fun and special that you don't do for yourself often. That could be a manicure/pedicure, massage, Road trip, or SHOES!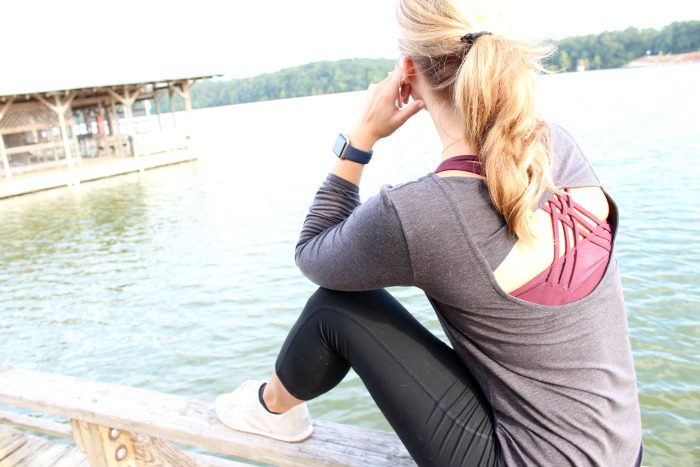 7) Have Fun
Having fun is the best way to keep your workout consistent and on track. When you stay consistent and on track you are more likely to hit your goals – short term and long term. Find the workout routines and programs that you feel successful doing. Find a workout buddy that you enjoy spending time with and makes the workouts seem more like playtime and less like work. Find people to encourage you along the way that want to help you feel (and be) successful. When you feel like you're successful you will stick with it and achieve your goals!
Sometime's my husband and I just like to walk to the lake that's not too far from our house! It's a good walk there and back with hills & paths along the way! It's relaxing, fun, and a good workout that we can enjoy together! Most of the time it doesn't even feel like working out because we enjoy it – and it's a good 2-3 miles total by the time we are done!
This is the time of year where New Year's Resolutions are a thing of the past and people are focusing on gearing up again for fall & back to school schedules. This is a great time to jump start your workout routine and get in the game again!
What are some of your favorite ways to get motivated to stick to a workout routine?! I'd love to hear your ideas!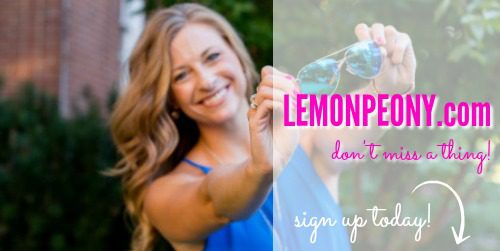 Join LemonPeony on Pinterest!.