7 Hair Tips for Soft Curls
This 7 Hair Tips for Soft Curls shop has been compensated by Collective Bias, Inc. and its advertiser. All opinions are mine alone. #GoodyBrushEd #CollectiveBias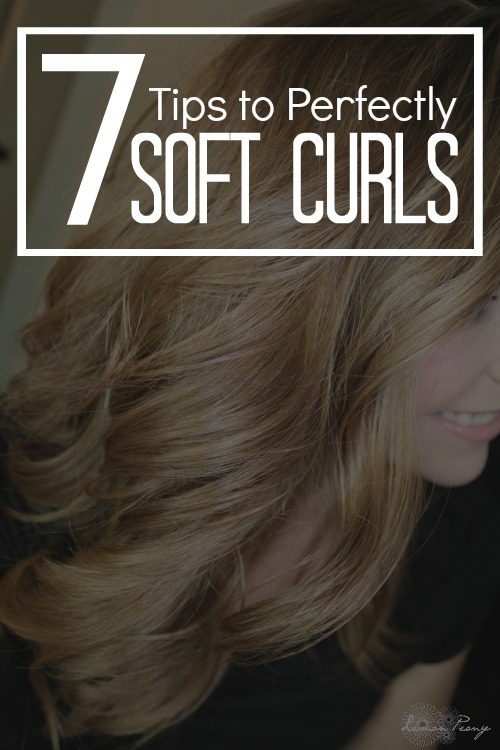 Here are my 7 Hair Tips for Soft Curls! These tips really work! If you have long, medium or short hair you can implement these tips into your daily routine!
Try these 7 Hair Tips for Soft Curls to save you time and kick your bad hair days goodbye! I had so much fun creating this tutorial for you because I love styling and curling my hair! It is something that I have always enjoyed doing, so I am excited to walk you through the steps I use every time I want soft curls. Plus, be sure to check out some of my other favorite Beauty Hacks and Tips!

7 Hair Tips for Soft Curls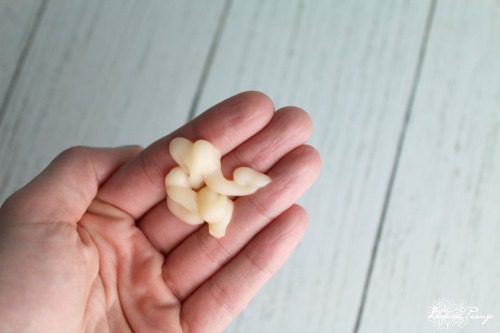 1. Styling Cream
I like to use my favorite Hydrating Styling Cream in my hair before I blow it dry. I have naturally wavy hair, so if I am drying my hair straight I like to have something to help make it soft, smooth, and easier to detangle.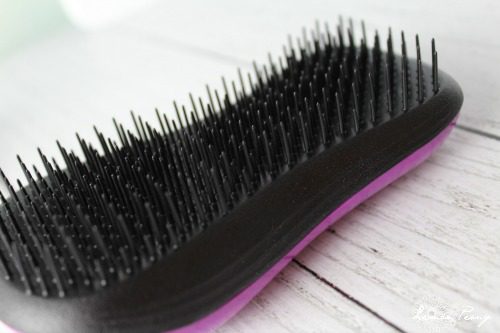 2. Detangle
After styling cream, I use the Goody TangleFix Brush to get all of the tangles out of my hair. I start at the bottom part of my hair and work my way up since hair is easier to detangle starting from the bottom of the hair and working towards the top of the head! I love that this brush has flexible bristles for detangling! It's perfect to use before you blow dry your hair.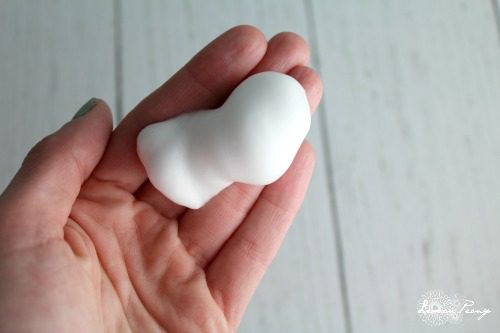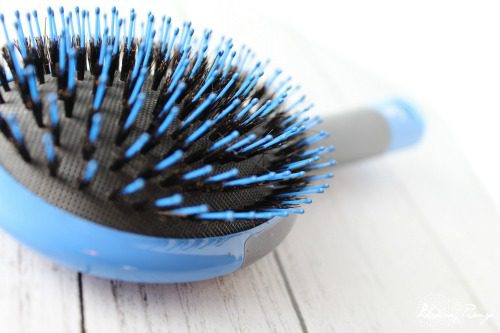 3. Root Lifter, Brush, and Blow
Apply Root Lifter to sections of your hair starting at the top and working towards the back. I apply it at mainly at the part and crown of my head. I blow out my hair for a couple of minutes to get the main wetness out and then I pin up my hair in three different sections so that it is easier to brush dry with the Goody Straight Talk Boar Styler Brush. It's amazing how much straighter and smoother I can get my hair with the Straight Talk Boar Styler Brush. The Boar Bristles help to smooth and shine the hair before you curl it. These bristles also help to smooth flyaway (yes, please)!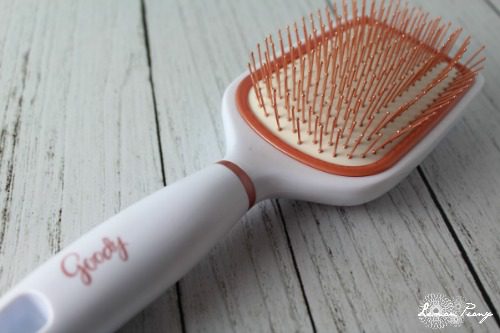 4. Brush with Goody Clean Radiance Paddle Brush
The Goody Clean Radiance Paddle Brush is perfect to use after blow drying. The copper bristles help to massage the scalp and work through the hair to reduce buildup. This brush will help to reduce natural buildup that is produced over time (*results based on consumer usage and perception study) and restore your hair's natural moisture balance! Since there will be less buildup when you use this brush, it will leave your hair looking healthier and more radiant!
Here are a couple of tips to keep in mind with the Clean Radiance Brush!

1. Use on Dry Hair. You Do not want to use this brush with a blow dryer because copper bristles may get hot.

2. Clean brush by dipping the bristles in a mixture of lemon juice and water! All you have to do is wipe with a dry cloth!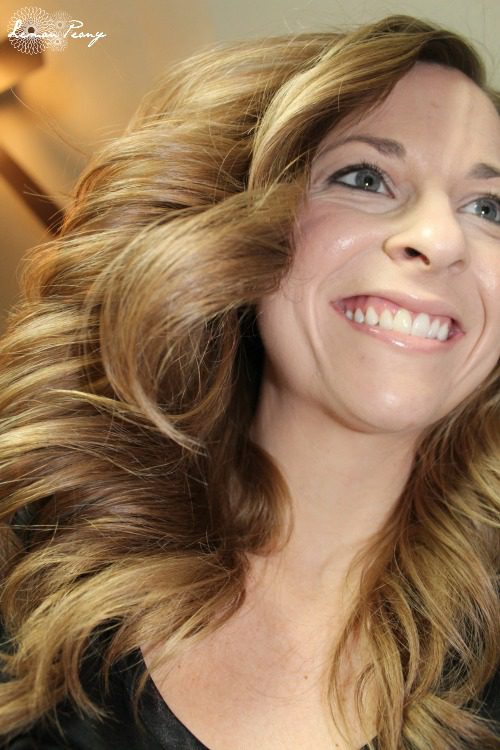 5. Pin Up 3 Sections and Curl Each Layer
Just like when I dried my hair, I will pin up three sections so that I have less hair to work with at a time. Having four sections to work with helps me to curl my hair faster. I will put the curling iron in my hair at the top of the root and slide it down to the bottom. Curl away from your face and be sure to let the curls sit and cool after you curl them.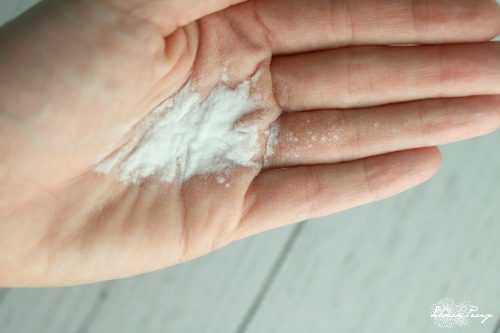 6. Apply Styling Powder
Start with a little tease at the top of the roots if you need one, and then put a little styling powder in the palm of your hand and apply it to your roots. There is really no method to this madness. Just be sure the powder gets in the areas where you want a little more texture and lift. I do not have any color on my hair, so I like that this powder helps to "dirty up" my hair and give it some texture.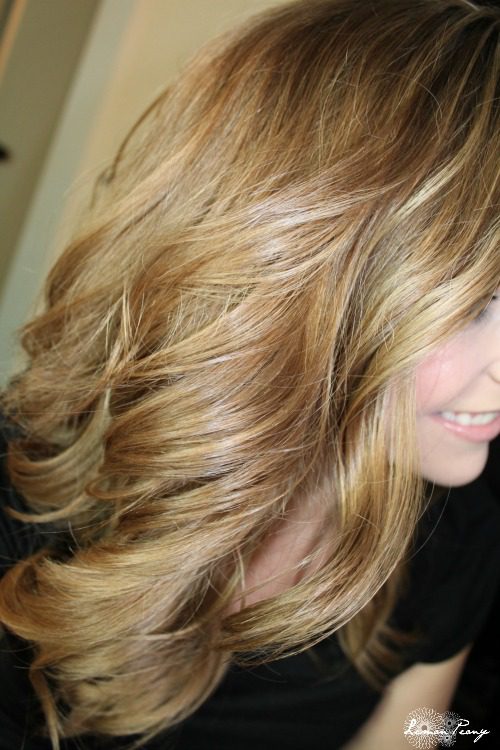 7.Spray and Finish
Lightly spray and place your curls where you want them. This is when my curls really separate and get in the right spot. I don't like to use a brush on my hair during this process, just my fingers. I will spray my bangs and the top of my hair so that the roots are lifted and full!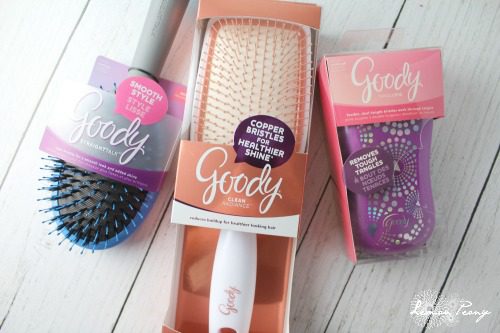 That's it! These steps go quickly once you get the routine down. I can curl my hair in 5 minutes following this process, and the finishing powder and spray take no time because you don't have to be perfect!
Watch this video where I show you the complete process from start to finish! I had so much fun making this video, and I hope you enjoy!

Goody brushes are a must-have tool to look and feel good about your hair without compromising style, quality, or comfort. They are also a great value when you consider the cost of high-end hair brushes! I had never thought to use three different hair brushes when styling my hair, but it's amazing the difference that it made! I am a believer and will continue to use these 7 steps in my daily (or 3x weekly) hair routine 🙂 . Try these tips for yourself to see the difference! Walmart is your go-to destination to grab these brushes and many other hair accessories and styling tools.
If you want more, be sure to check out even more Goody Brush Tutorials!

Visit Julie Story's profile on Pinterest.