7 Schedule Hacks for Fall!
This shop for 7 Schedule Hacks for Fall has been compensated by Collective Bias, Inc. and its advertiser. All opinions are mine alone. #DDIcedCoffeeToGo #CollectiveBias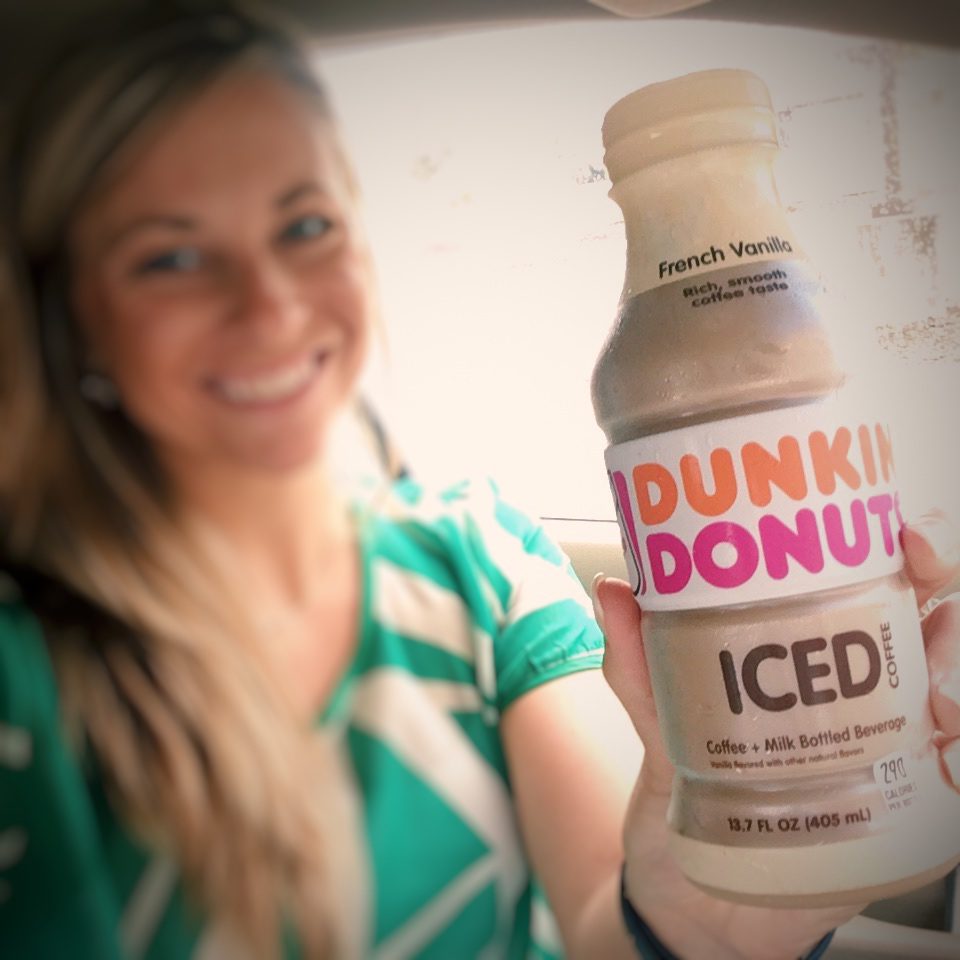 Here are 7 Schedule Hacks for Fall and how to prioritize, maintain, and manage your schedule for back-to-school and all the crazy fall has to offer! No matter the season of life you're in, the transition from summer to fall is always a busy one filled with packed schedules and calendars! Here are 7 Ways to help stay on task by creating easy systems to help prioritize, maintain, and manage your day! 
Here are 7 ways you can prioritize your day so that you are in control of your schedule and it doesn't control you. Doing these small, simple things helps to jump start the day and be as productive as possible! Simple systems and ideas anyone can incorporate into their day!
1) Choose your outfit the night before.
Sometimes getting control of your day starts with planning ahead the day before! For me, it's something as simple as picking out my outfit before I go to bed and having it all ready to go first thing in the morning. I know I can be indecisive, or debate on what clothes I'm going to wear, so this really helps me to save time getting ready each morning!
I've always wanted to be one of those people that wears the same color shirt to work every day or have a capsule wardrobe, because it seems SO easy! lol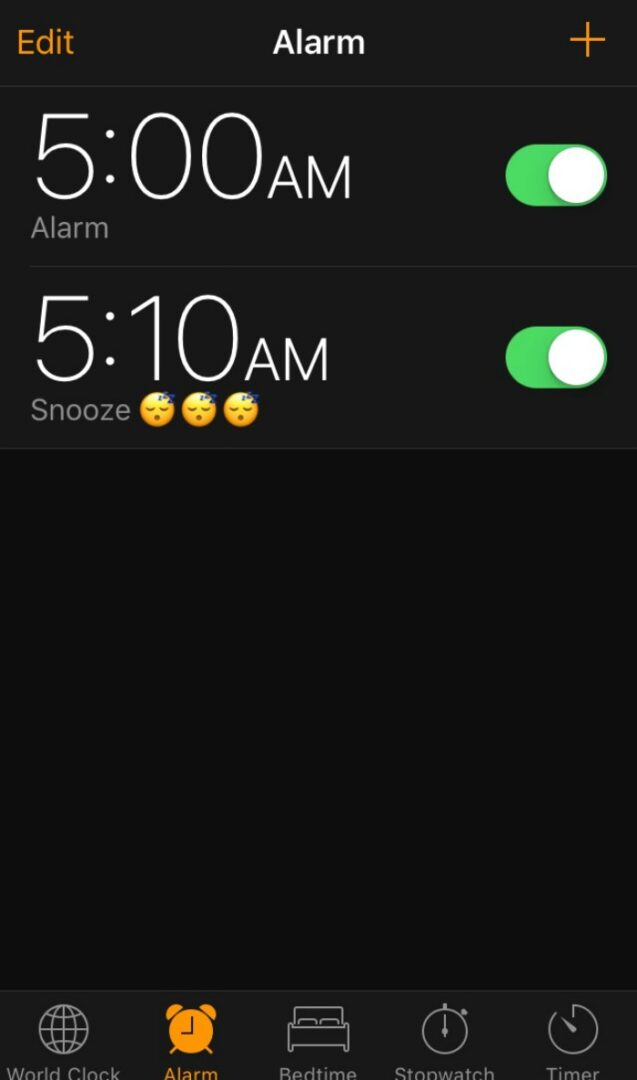 2) Get up when the alarm goes off.
it's SOO hard to jump right out of bed and not hit that snooze button, but it really can help you get a good start on the day. Most of the time when I first wake up I feel rested and awake. But for some reason that snooze button jumps out at me and seems like a good idea. However, when I snooze for 9, 10, or 15 minutes, I never seem to wake up feeling more rested, but more tired – crazy how that works. By getting up when your alarm goes off, it'll train your body to have that discipline and you will feel better and have a sense of being productive first thing. I struggle with this one, but when I actually get up when my alarm goes off I feel SO. Much. Better (and more rested) all day long! PS. I do have a backup alarm, just in case 😉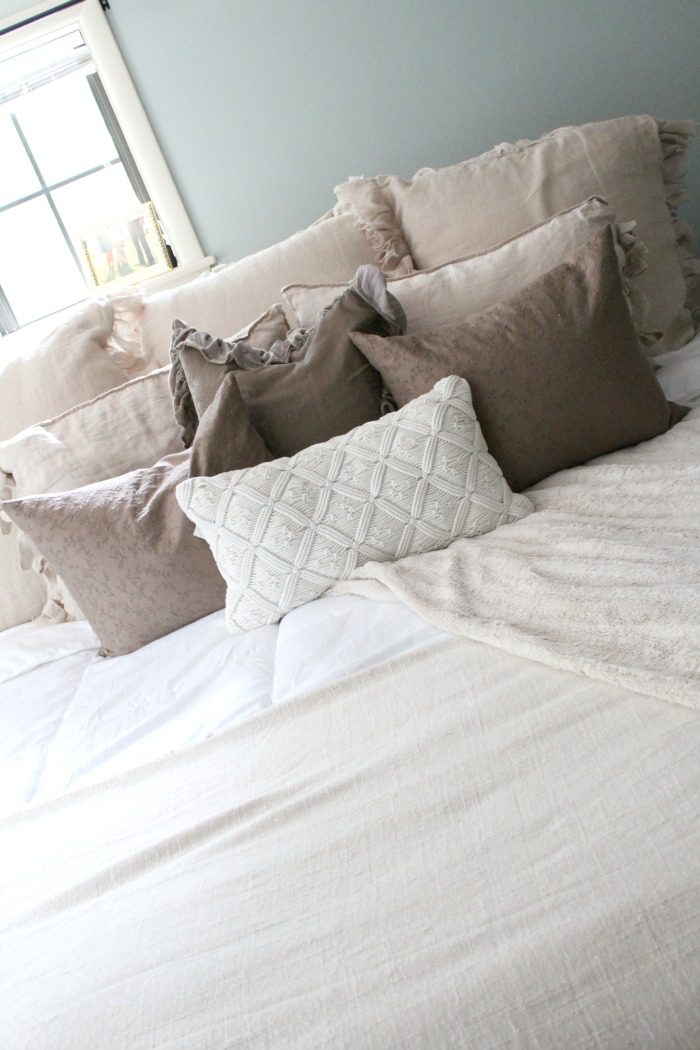 3) Make the bed.
HA! I mean, easy, RIGHT?! Well, easier said than done sometimes. But I really do feel so much more productive when I make the bed first thing in the morning. Something about a fresh made bed kick starts my day and pushes me out the door (perhaps it's that I can't crawl back into the cozy safe haven, but whatever) 😉 This is one of the easiest ways to start your day that really can make a huge impact.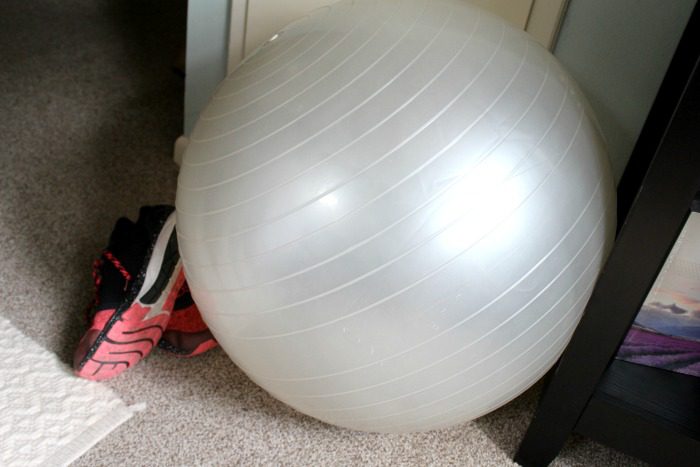 4) Quick 20 minute workout.
There is just something about getting your blood flowing in the morning! For me, a good Exercise Ball workout and simple stretching seems to wake me up and prepare me for whatever my day has in store. When I use an exercise ball I feel like I get the most out of my workout. Especially if i'm wanting to focus on abs! Here are some of my favorite ball exercises you can do in under 20 minutes.
Crunches laying on the floor with your feet on the ball.

Crunches laying on the floor with your feet on the ball – but pulling the ball in towards your belly (you can even add a 5-10 lbs. weight and hold it at your chest to do this).

Crunches laying on your side with one leg on the ball (option to pull ball in to your belly for a more dynamic crunch) – do both sides.

Sitting on the bar and doing crunches (add a weight for more resistance).

Transitioning the ball from your hands to your feet while laying on your back.

Feet on the ball, hands on the floor and pulling your knees into your belly.

*If you have any questions about this or want to talk more about ball exercises, please let me know! I LOVE talking about this stuff. Send me an e-mail if you have questions or if you are wanting more ideas!
Sometimes if I don't have time to work out, even a quick stretch is so helpful for feeling awake and starting the day out right so that I can attack my schedule with purpose!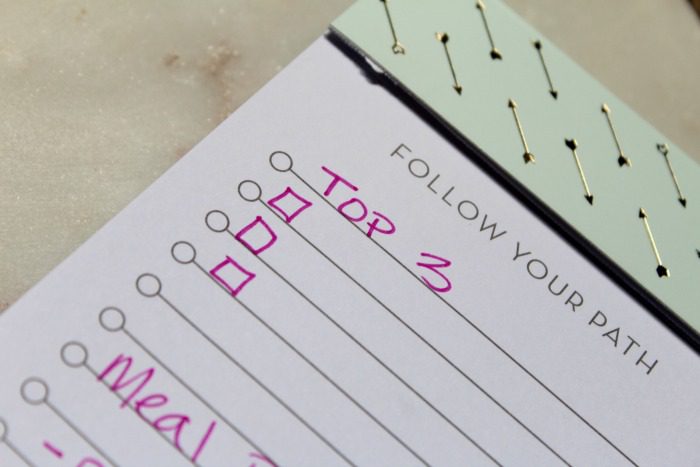 5) Three things first.
Each morning (or the night before) I figure out the three most important things that I need to do that day. These are 3 things that HAVE to be done. If I can get these three things out of the way first thing, I feel like I am productive and accomplished for the day. Anything else is just the cherry on top! Perhaps that's running errands, perhaps that's cleaning the house, perhaps that's getting through 3 really hard things at work. It's so exciting for me to know that after the three things are done everything else is just bonus!
This helps to give my day focus, purpose, and a system to work through. It makes it easier to stay on task and helps me to get more done.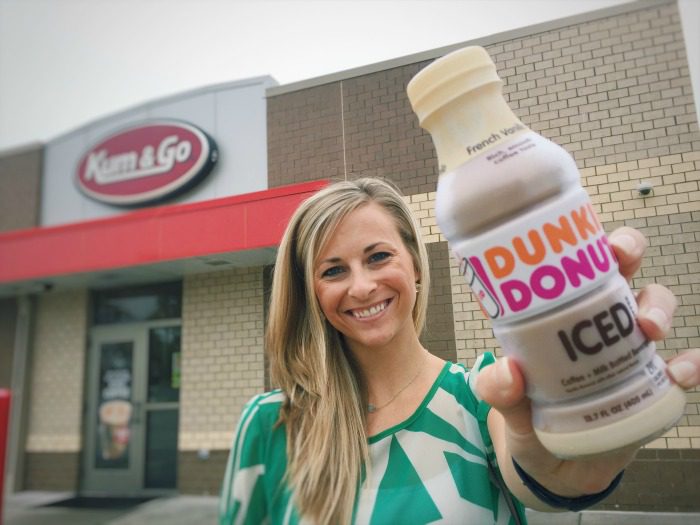 6) Take a coffee break.
I don't know about you, but I LOVE COFFEE!! It helps to kick start my day or gives me a nice "me moment" in the midst of crazy and busy schedules! Sometimes I will just need a little fuel in the middle of the day when I'm running from thing to thing so I'll stop by Kum & Go®  real fast and grab a Dunkin' Donuts® Iced Coffee that's the perfect on-the-go solution in the middle of a busy day! It's SOO easy and convenient!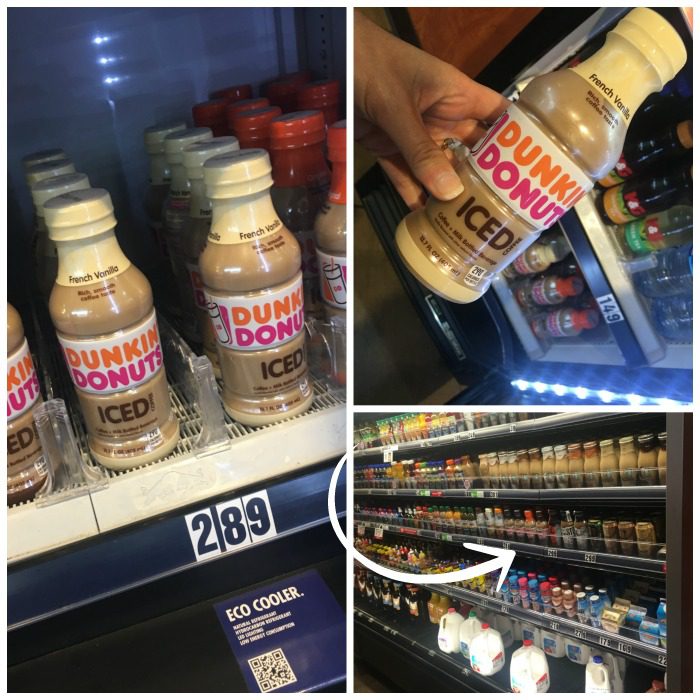 There are 4 different flavors to choose from, Mocha, French Vanilla, Original, and Expresso! My favorite is French Vanilla, but you can't go wrong with any of them! Check out the Kum & Go reward program to get even more of what you love!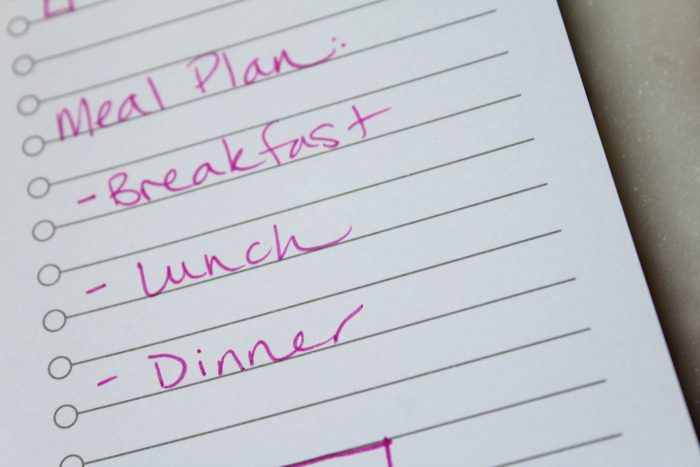 7) Meal Planning
Meal planning is a LIFE SAVER for me! On Sundays I try to make my meal plan according to groceries and items I already have at my house – if I need more items I can make a short list of ONLY the items I really need for the week. This helps to save me time and money. It's also a great system to have in place because it means you have a plan and don't have to think last minute about what's next.

Executing a productive day sometimes just takes a plan and a system of steps that helps you manage your time better.
I sometimes feel like I have SO much to do, but I know I'm able to do a lot because I am scheduled and have a plan of systems in my life to keep me on track and organized.
How do you stay productive during your day? I'd love to hear from you!
Swing by Kum & Go, grab an Iced Coffee, and rock your day with purpose! BONUS: Check out the Kum & Go reward program to get more of what you love with &Rewards!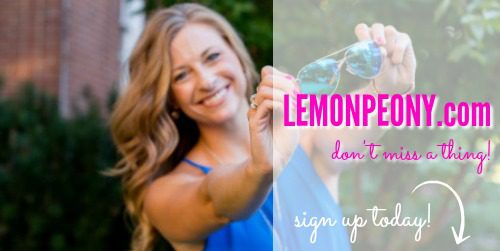 Join LemonPeony on Pinterest!.