All Natural Teeth Whiteners | Top 5 Tricks & Tips!
Are you looking for All Natural Teeth Whiteners? Here are my Top 5 Tips and Tricks for an All Natural Whiter and Brighter Smile!
If you have been looking for how to get the whitest smile without using harmful chemicals and wanting All Natural Teeth Whiteners, then check out my Top 5 Trips and Tricks for an All Natural Whiter and Brighter Smile! I love to smile! I could even go as far as quoting Elf and say "I just like to smile, smiling's my favorite"! There is just something about someone's smile that can brighten anyone's day!
If you are like me, then you want to have the brightest smile possible without the worry of yellow teeth! These are some of my favorite All Natural Teeth Whiteners that you can try at home!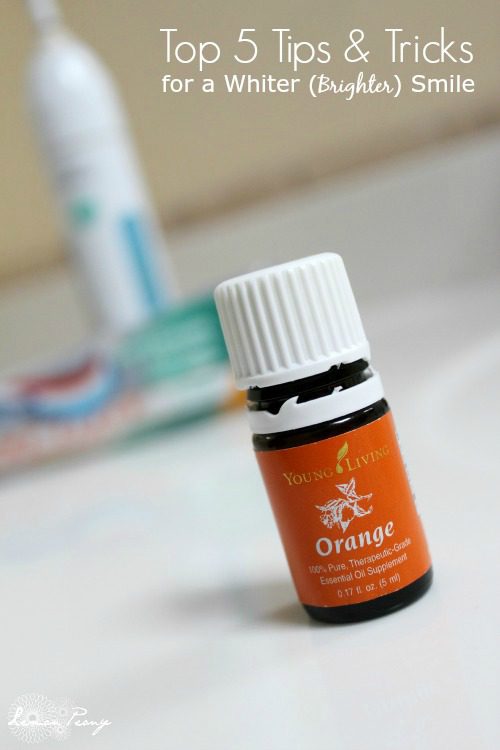 Top 5 Tricks & Tips for a Whiter, Brighter Smile!
1. Baking Soda
Brush your teeth with your normal toothpaste and follow your normal routine. After you are finished put a little bit of baking soda on your toothbrush and brush the front of your teeth with the baking soda for 1 minute. Rinse and repeat daily.
2. Brush Immediately following Eating & Drinking
This helps to keep stains away! The quicker you get the residue off of your teeth the less likely the dye in the food is to stain your teeth. I mean I'm all for a red snow cone, but we all know what it can do to our teeth :).
3. Rub Lemon Rinds on your Teeth
Rub lemon rinds or orange rinds on your teeth immediately following your brushing routine.
4. Make your Own Whitening Tooth Paste
Directions: (mix the following)
1 Tablespoon of Baking Soda
1/2 teaspoon of Hydrogen Peroxide (3%)
1 drop of Orange Essential Oil
1 teaspoon Water

Store this in an airtight glass container and use at night and then in the morning. This is so easy to make so you can even make it each night and then use the rest in the morning!
This is a quote that I heard when I was in high school and never forgot. I hope people remember me by my smile and true JOY that is hidden in my life.
Never frown because you never know who is falling in love with your smile!
One of my favorite songs from growing up is called "The Smile Song"! Here are some of the lyrics from the first verse…
Everyday in this world there are people that I meet
I walk up, shake their hand, and they see
The kind of person that I am by the smile that I wear
I am blessed by the smile Jesus gives me
Be blessed and start today with a smile! God gave it to you, now use it! You never know who's life you can impact or change with just a simple smile.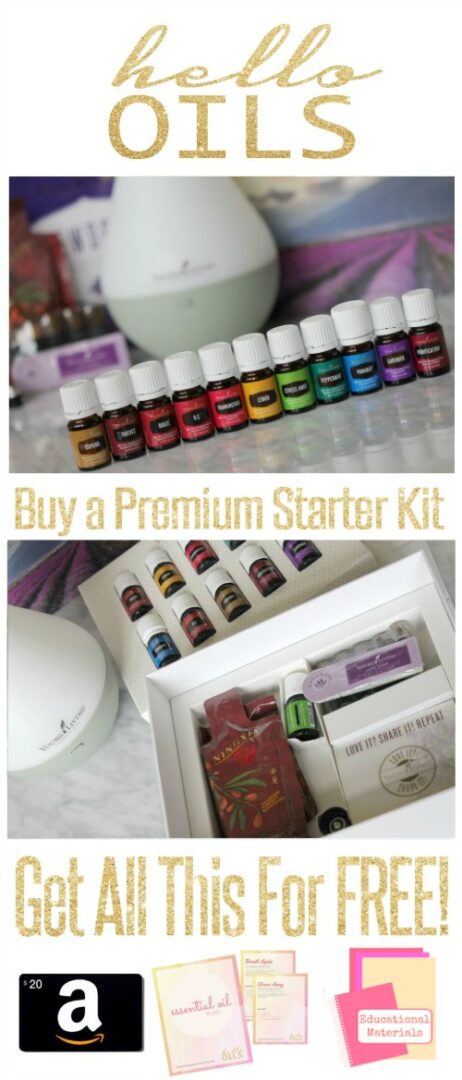 I have been using Young Living Essential Oils for over 18 months now. It is amazing the difference I have seen in me and my family since we started using Young Living Essential Oils.
Because I love these oils so much, I have an AWESOME Deal on the Young Living Essential Oils Premium Starter Kit to share with you! The Premium Starter Kit Includes 10 Bottles of Essential Oils in the Everyday Oils Kit + a Bonus bottle of Stress Away Oil in your Wholesale Membership Package. That's a total of 11 bottles of essential oils to try! Plus, you will also receive the Diffuser, Samples of NingXia Red, Starter Guides and more! Read More Here!

Visit Julie Story's profile on Pinterest.


Disclaimer: These statements have not been evaluated by the Food and Drug Administration. This information is not intended to diagnose, treat, cure, or prevent any disease. The information on this site is not intended or implied to be a substitute for professional medical advice, diagnosis or treatment. Please confirm any information obtained from or through this web site with other sources, and review all information regarding any medical condition or treatment with your physician. Never disregard professional medical advice or delay seeking medical treatment because of something you have read on this website.
Pricing subject to Change at any time. Please make sure you check the current price on Amazon.com before purchasing.
Posted by
Julie Story
. This post may contain affiliate links. Please read our
Disclosure Policy
.