AMAZING Summer Hair Styles and Trends for Women!
AMAZING Summer Hair Styles and Trends for Women! The best Curls, Braids, Twists, and Updos for summertime, heading to the beach, and easy everyday looks!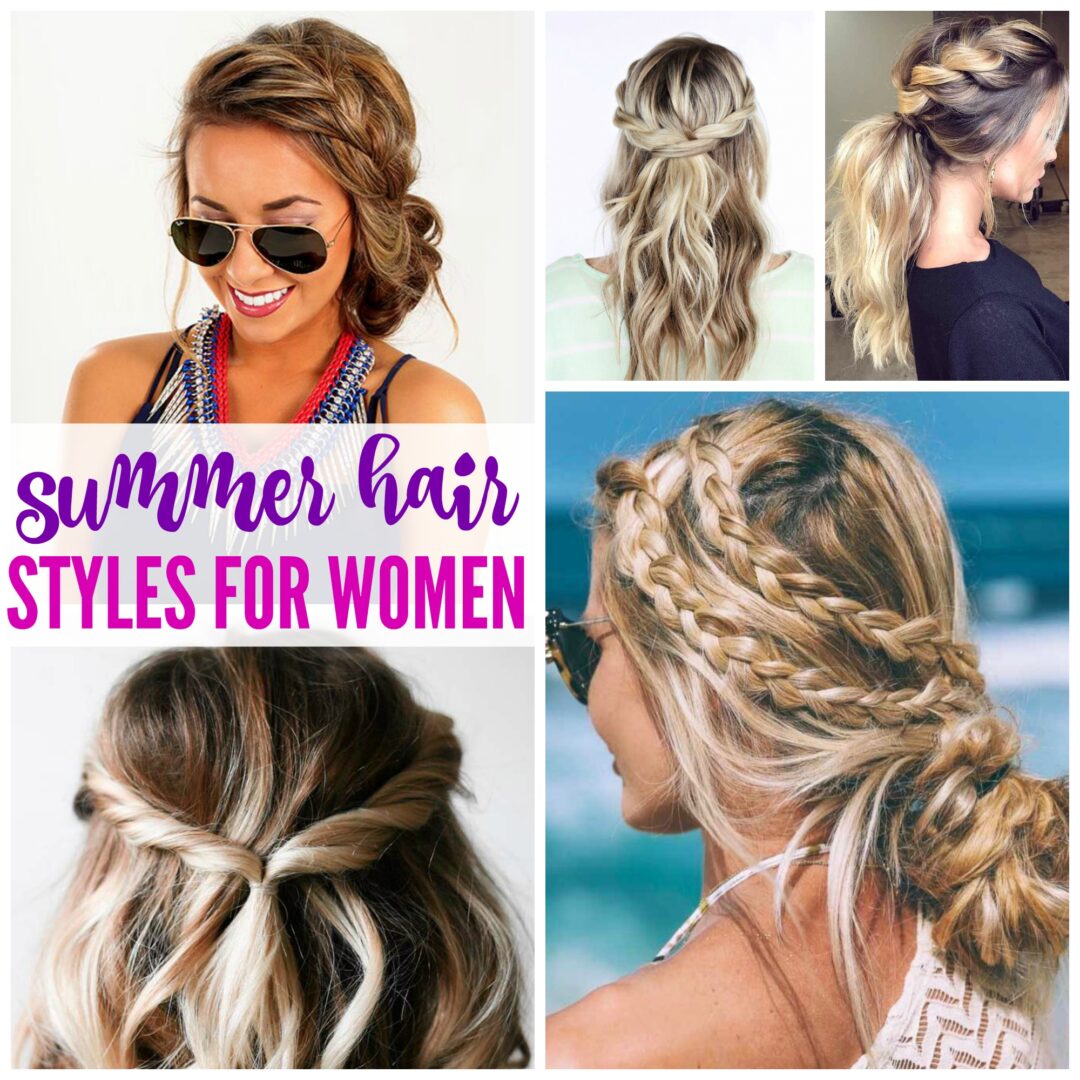 I am LOVING these AMAZING Summer Hair Styles and Trends for Women! My hubby and I are headed to the beach in a couple of weeks so I have been looking for fun and new hair looks and trends to try! I LOVE trying new trends and styles on my hair – even if they don't always work!
A couple of things that I must have when it comes to hair styles are 1) quick and easy 2) styles that last all day long.
It has to be quick. I don't have all day to spend trying to perfect the perfect hair trend and make it "pinterest worthy". Also, I don't want a style that gets messed up as soon as I walk out the door. I want it to stay and stick (even in the humidity)!
Amazing Summer Hair Styles
1)  Side French Braid Bun – glamradar.com
This is the perfect look to pair with a maxi dress or a sun dress! After a long day at the beach, pull out the braids and messy buns!
2) Double Braid Messy Bun – lovehairstyles.com
I LOVE this look! Especially if you throw this up before you head to the pool or beach! You'll have great hair all day even while you're playing in the sun! Plus, the double braids will help keep some of your layers in place and not in your face! 😉

3) Twisted Crown – hairstylesweekly.com
This is BEAUTIFUL! Perfect for a date night or night on the town! SO simple and elegant! Love that you can dress it up so easily!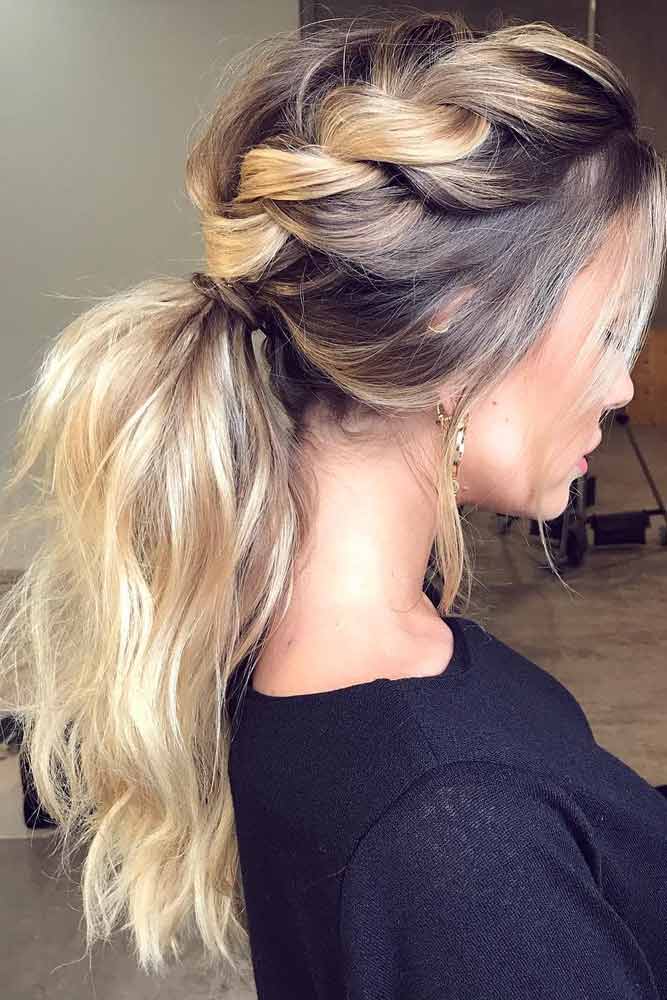 4) Twisted Top – lovehairstyles.com
This Twisted Top Style is PERFECT for the beach! Keep your hair out of the way all day and let the ends get that salt water wave going! SO CUTE!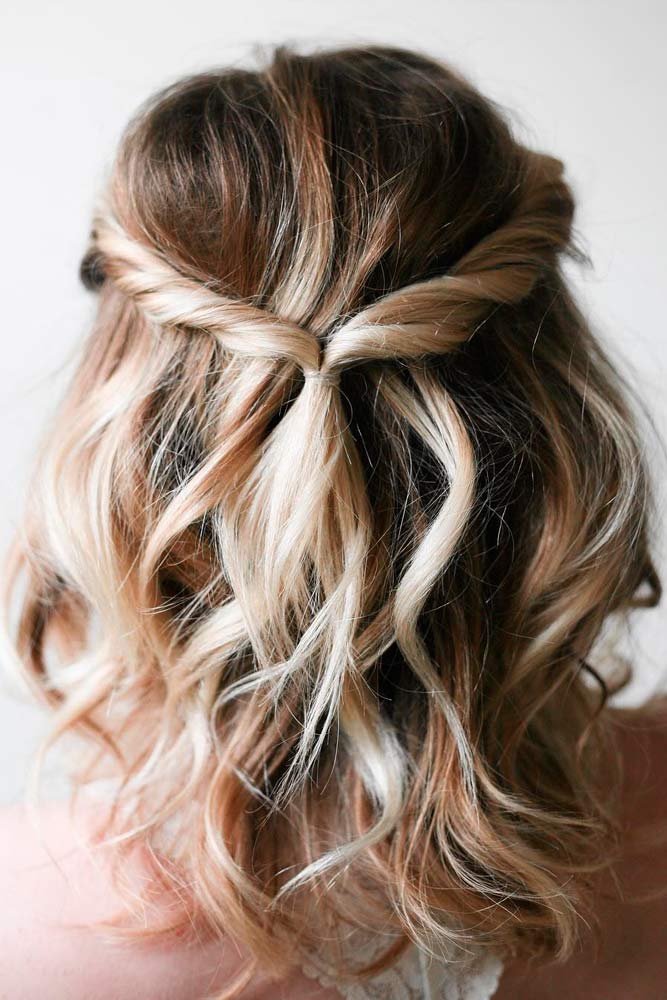 5) Holiday Twist – lovehairstyles.com
Apparently I'm all about these twisted half up styles. Super cute and elegant!
What hair styles are you loving for summer?! Do you love to style and go, or are you a down all day kind of girl!? I used to style my hair differently everyday until I got lazy, but these looks are really making me want to try something new!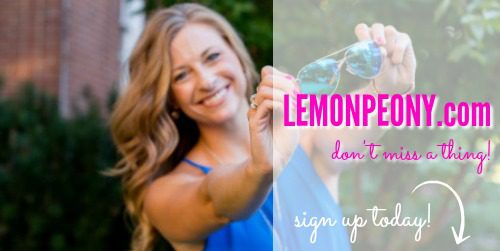 Join LemonPeony on Pinterest!.