I am all about Black Jumpsuit Rompers right now!
Short, long, dressy, or casual, I am loving this simple look for summertime! Black Jumpsuit Rompers are easy to wear so many different ways. I have a long Black Jumpsuit that I am saving for the perfect date night! I wanted to share some of my favorite styles with you! I tried to find styles that were modest and not revealing. I think it's important to dress cute and fashionable without being too revealing! Plus, be sure to check out even more Summer Fashion!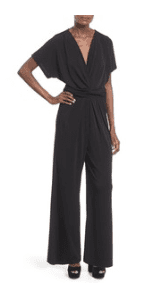 Check out this ASTR Twist Front Jumpsuit from Nordstrom! Wear a black tank under this to keep it classy! I love the legs and that there are sleeves! Pair this with simple gold jewelry or a statement necklace! I love shopping at Nordstrom because they have Free Shipping and Free Returns all the time! That is a #win for online shopping! This Jumpsuit is only $72 + Free Shipping at Nordstrom!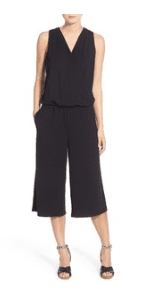 Next, shop this look! Pick up this Sleeveless Jersey Crop Jumpsuit for only $68 + FREE Shipping at Nordstrom! This is a great look for summer! I love the sleeveless lines and the cropped length! The wide legs add a special detail! I would love to add some fun bangle bracelets and some lace-up shoes with this look!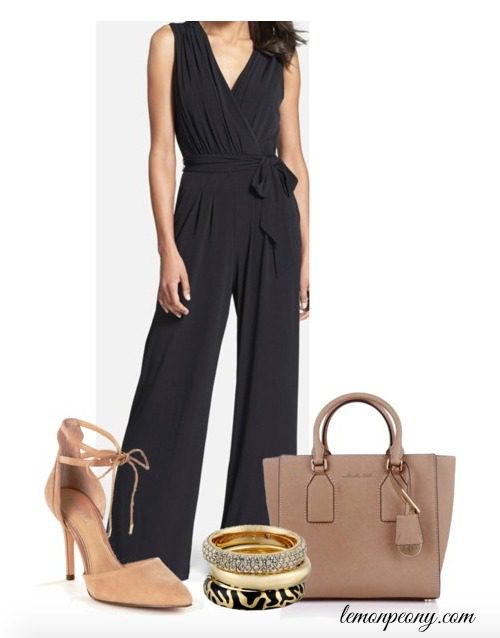 I am loving this Vince Camuto Faux Wrap Jersey Jumpsuit! This Romper is $98 + FREE Shipping at Nordstrom! As always, take advantage of FREE Shipping and FREE Returns! This is a great look to dress up or wear casual! You could even wear this with a pair of flat sandals or heels! This is similar to the Black Jumpsuit I'm dying to wear for date night!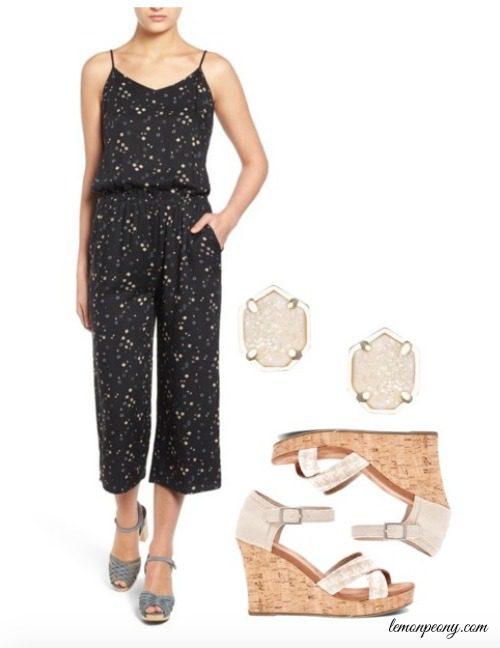 If you are looking for a Black Jumpsuit, but wanting a little pattern, this Hinge Wide Leg Romper would be perfect for you! Grab this now at Nordstrom for $78 + FREE Shipping! It has  cropped legs and a simple pattern that would be easy to dress up or wear casual! Throw on a pair of flip flops with simple gold jewelry for this look! A pair of wedges and you're good to go!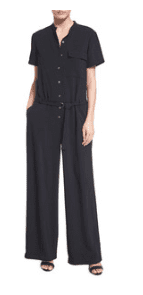 If you are looking for a Short Sleeve Black Jumpsuit, check out this DKNY Short-Sleeve Crepe Wide-Leg Jumpsuit. I will warn you, this one is a little more expensive, but if it's what you're looking for then go for it!
I have tried to give you several options under $100 and options that we all dream about! Enjoy shopping around and have fun wearing these styles and trends this summer!
Also, be sure to check out some of my favorite Summer Maxi Dresses!
What is your favorite way to wear Black Jumpsuit Rompers?! Please share with me in the comments!

Visit Julie Story's profile on Pinterest.