Branson Road Trip | Shopping, Food, & Friends!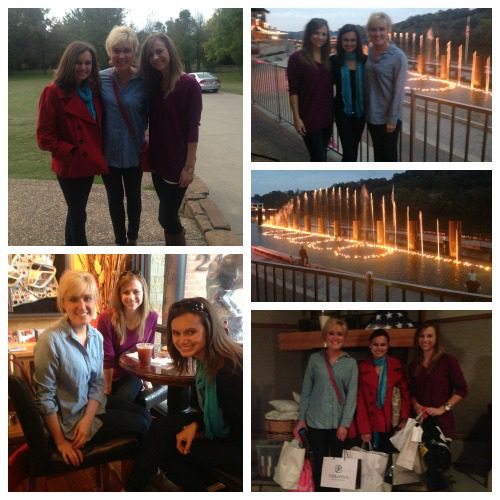 This past weekend I got to spend some much needed quality time with some good friends on our Branson Road Trip! I am so thankful for this time away (even if it was only for a day)!
We started planning our Branson Road Trip a few weeks ago when we decided we needed to get away and go on a girls shopping trip! We decided to head to Branson because it is close and has great outlet shopping! Plus, since food is always important on a road trip, we decided that the Branson Landing would be a great place to end our adventure!
It took a couple weeks to find a date that worked for everyone, and even then we had to keep our schedules free so that we intentionally made the effort to get out of town. I feel like life gets so busy now that it is hard to find time to even get away for just a few hours. We couldn't wait to head out on this girls' trip to spend time together and get to know each other better!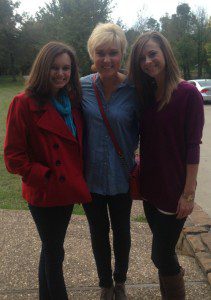 We decided to start our adventure at 8am so that we had the entire day and wouldn't feel rushed. Everyone was ON TIME and we left right at 8 O'clock! I love it when a day starts out just right (because we all know that doesn't happen very often). Branson is about a 2 hour drive, so we had a lot of time just to talk and catch up! I am so thankful for the girls I was with and that we could grow even closer on this trip!
We started our day at the Outlet Mall shopping for "nothing specific"! We all found great deals and didn't even have to look too hard to find them! I love shopping with friends, getting opinions, and trying on clothes! It is such a fun experience and even better when you all have the same taste in style and fashion!
We took a short break from shopping to eat lunch, and then we finished our shopping at the outlet mall! I loved that we were able to take our time and not be rushed. We were able to enjoy each other's company and no one was on a time schedule! We had the entire day and nothing specific planned!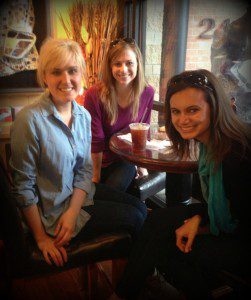 After the outlet mall we headed down to the Branson landing for more shopping and dinner at a Mexican restaurant! The Branson Landing is filled with boutique shopping, and has a great atmosphere. It was a beautiful Fall day, which made walking around the landing almost perfect! We even stopped for a cupcake break while we were shopping to recharge our batteries and of course more "girl talk"! After a bunch of laughs and a couple of pictures we were back to shopping!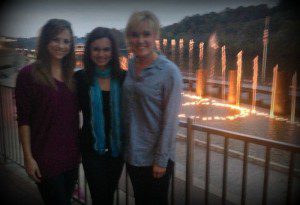 We rounded out our shopping with a quick "swoop" through Belk and headed for the main event – DINNER! We unanimously chose to eat at Cantina Laredo because we all LOVE Mexican food! We were excited to sit outside and enjoy the nice weather (under some strategically placed heaters) so that we could take in the whole experience. We even had some dinner entertainment that included the fire and water show and some super cute dancing by a little boy at the table next to us!
Dinner included salsa, guacamole, queso, and enchiladas! We even shared our main course of enchiladas! They brought us each our own little plate of beans, rice, and 1 enchilada! I have to admit, I wish I would have taken a picture of our plates because they were so cute! Dinner was perfect, and of course the conversation kept flowing!
After dinner we headed home because we were all exhausted! The ride home was filled with worship music and just enjoying being together. I am so thankful for God's protection on this trip, especially after seeing two deer almost cross our path on the drive home. It was so nice to be able to spend the day with a couple of my girlfriends and just enjoy some quality time away.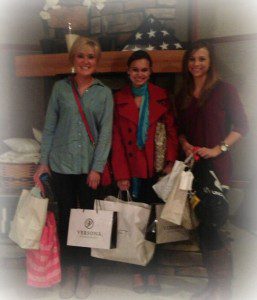 It was such a "happy" day, and I can't wait to do it again soon! The best part is, we already started planning our trip for December!