Chocolate Chip Banana Nut Bread Recipe!
This shop for Chocolate Chip Banana Nut Bread Recipe has been compensated by Collective Bias, Inc. and its advertiser. All opinions are mine alone. #QuakerRealMedleys #CollectiveBias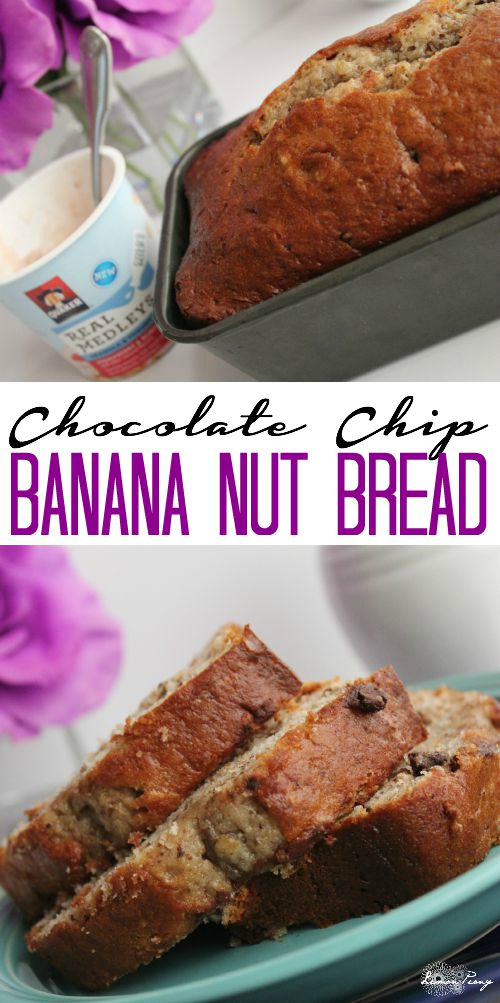 Mmm! Check out this Homemade Chocolate Chip Banana Nut Bread Recipe!
This Chocolate Chip Banana Nut Bread Recipe is perfect for breakfast, snack, or bunch! Take this with you if you are headed to a small group party or sunday school class. I am a huge fan of Banana Bread, and I love chocolate, so I decided to make this Chocolate Chip Banana Nut Bread to go with the NEW Quaker® Real Medleys® Yogurt Cups!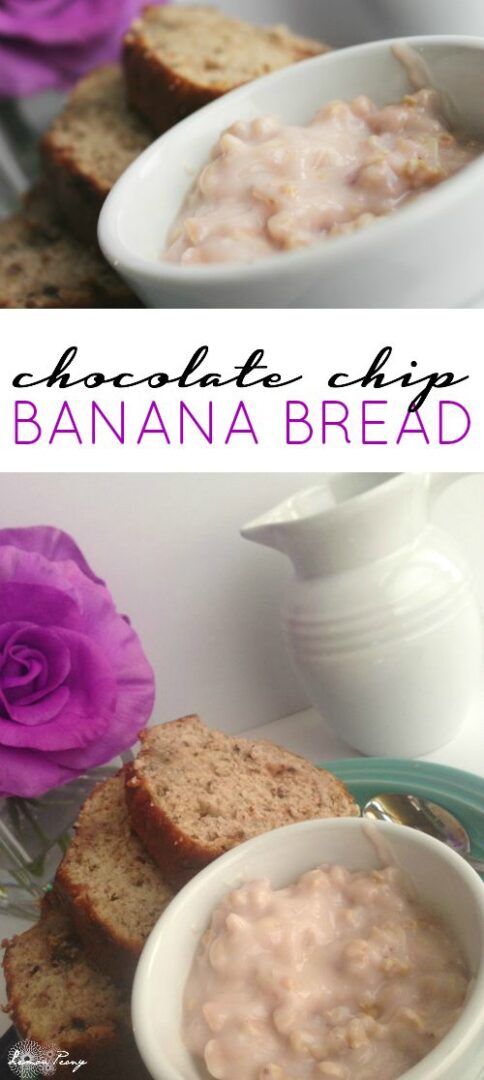 Chocolate Chip Banana Nut Bread Recipe
Here's What You Need:
5 Bananas (ripe)
2 Tablespoons Lemon Juice
1 1/2 Cup Sugar
3 Eggs
3/4 Cup Milk
3/4 Cup Canola Oil
3 1/2 Cup Unbleached Flour
1 Teaspoon Salt
1 Teaspoon Baking Soda
3 Teaspoons Baking Powder
1 Cup Pecans
3/4 Cup Chocolate Chips
DIRECTIONS:

Preheat Oven to 350 Degrees.
Mix Bananas and Lemon Juice in a large Food Processor.
Add Eggs, Sugar, Milk, and Canola Oil and blend together.
After all of the "wet ingredients" are mixed well, blend in Unbleached Flour, Salt, Baking Soda, and Baking Powder.
Finally, lightly blend chocolate chips and pecans to desired texture.
Spray your baking pans with baking spray so that the Banana Bread does not stick to your pans.
Fill two loaf pans with batter.
Bake for 55 minutes (add an additional 5 minutes if the bread is not done in the center).
After the Banana Bread is finished baking and has cooled for 5 minutes, flip the banana bread over on to a cooling rack until they are completely cool.
 
The thing that is great about this banana bread is that you can make it ahead of time and it's ready when you want to grab a snack and head out the door! Pair this with the NEW Quaker Real Medleys for a satisfying snack, breakfast or brunch!
I love having easy options for when I'm in a hurry or headed out the door for work. This is a great combination, and the yogurt is so easy to make on-the-go. Keep in mind that this would also make a great traveling snack since it is shelf-stable and all you have to do is add cold milk!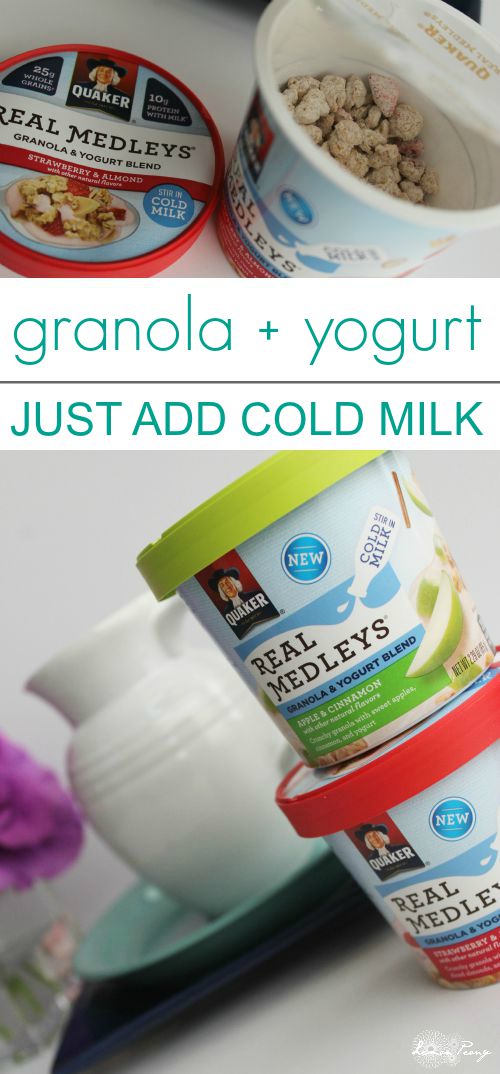 Real Medleys is a blend of yogurt and multigrain granola with real fruit and crunchy nuts. Just add cold milk, stir, and eat! There has been nothing like this before with the quality and convenience since this is the first shelf-stable convergence of granola, fruit, and yogurt all in a single serve cup! Satisfying and Delicious! Crunchy. Cool. Yum.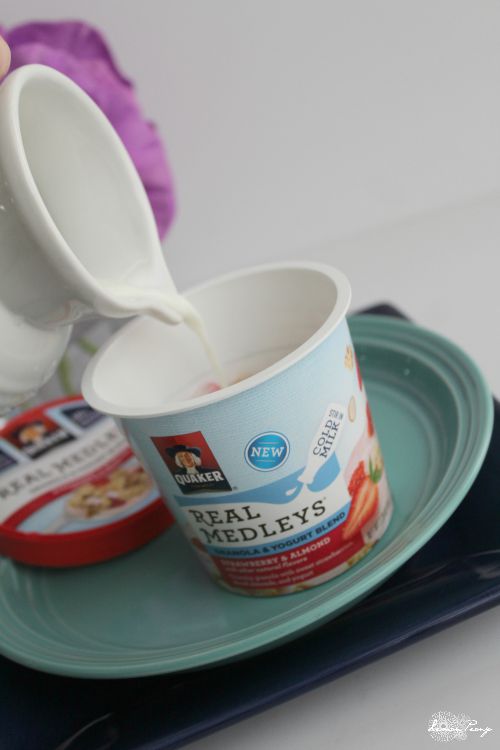 Simply add in COLD milk and stir! This is a simple, easy, and convenient way to have yogurt on the go! Just keep in mind that it takes cold milk to activate the yogurt and not warm milk. IT was really fun for me to watch this dry yogurt medley turn into delicious strawberry and almond yogurt! Check out even more details and find some of the latest recipes at the Quaker Real Medleys Brand Page and QuakerLove.com!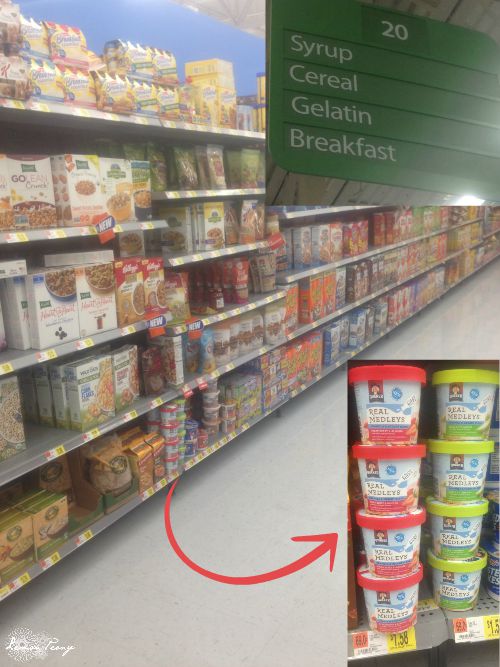 I found my Quaker Real Medleys shelf-stable yogurt at Walmart! This product is in either the cold or ready-to-eat cereal aisles. You can choose from Strawberry Almond, Apple Cinnamon, or Raspberry Pecan! I choose to use the Strawberry Almond for this recipe, and it was delicious and so much fun to make!
When I'm looking for a yogurt, I want something that will last for a while and satisfy! This yogurt makes a great quick snack option because it has 25 grams of whole grains and 10 grams of protein when you add 1/2 cup of cold skim milk.
Download the Blippar app from your Apple or Android store to scan your package and receive information tutorials on Quaker® Real Medleys® Yogurt Cups. Plus, be sure to check out Quaker on Facebook, or Twitter: @Quaker!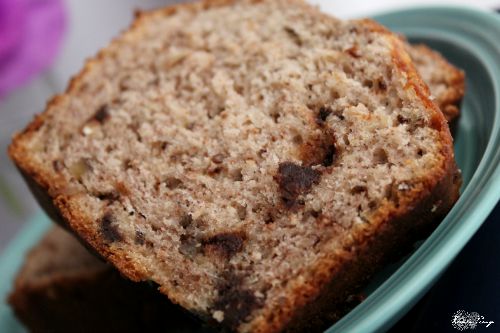 Be sure to check out even more recipes with Quaker Real Medleys Yogurt Cups at QuakerLove.com! I'd love to hear your favorite!
Plus, be sure to check out even more of my favorite recipes!

Visit Julie Story's profile on Pinterest.



Visit Julie Story's profile on Pinterest.