Colored Shorts Summer Outfit | Coral, Mint, & Gold!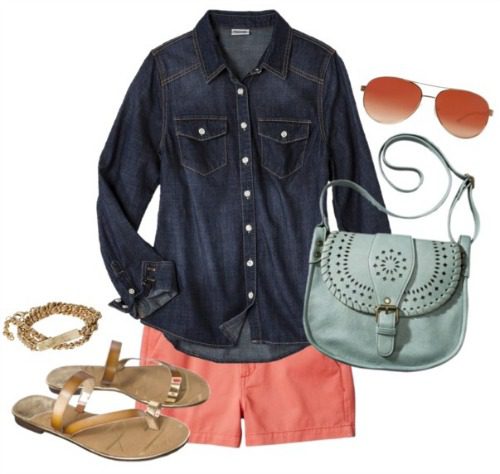 If you are looking for a cute Colored Shorts Summer Outfit, check out this casual look for every day!
I love this Colored Shorts Summer Outfit because you can piece together items you already have or only purchase a couple of new pieces! I love the Denim Shirt with the Colored Shorts for a great transition outfit or a cooler summer day. Pair this look with Gold Sandals and Accessories for a casual but stylish look that you can throw together easily.
Grab all of these items now at Target and receive Free Shipping on orders of $50 or more! I love buying on Target.com, because you can always return items at your local Target if they do not fit correctly. Plus, sometimes you can get even better deals online than in stores! Check Target.com for the current deals on shoes, clothing, and accessories!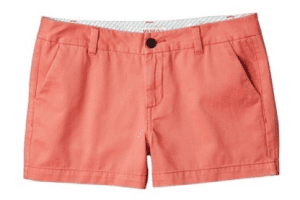 Pick up these adorable Coral Colored Shorts for $19.99! Plus, right now these are Buy 3 Get One FREE! There are 12 different colors to choose from!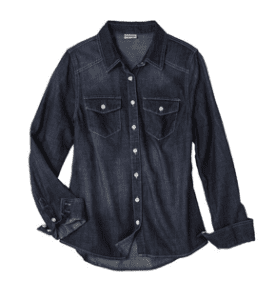 You can also grab this Long Sleeve Denim Button Down Shirt for $22.99! This shirt is included in the Buy 3 Get 1 Free Deal, which means you can probably combine items and receive this offer!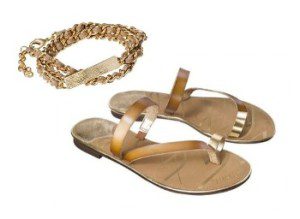 I absolutely love gold accessories for summer! Especially gold sandals! I feel like they go with anything – dressy or casual! Get this pair of Sam & Libby Karina Sandals for only $24.99! These are available in 5 different colors! I also love this pair of Womens Metal Aviator Sunglasses for $16.99!
*These sandals are also included in the Buy 3 Get 1 Free Which means if you purchase the shorts, shirt, and sandals, you will receive an addition item for FREE! That means you could get another pair of shorts or pick out a different pair of sandals for FREE (the lowest priced item will be free).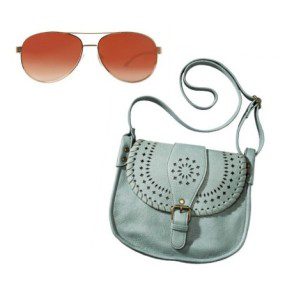 Mint is a HUGE color for summer, be sure to check out this Mint Cross Body Bag for only $24.99! There are also many different mint purses available that you will want to check out! I am a bracelet fan, and I love this Triple Strand Chain Bracelet for only $12.99!
**Shopping Tip: Pick up the Denim Shirt, Gold Sandals, and 2 Pairs of Colored shorts for only $67.97 + Free Shipping! This price is after you account for the Buy 3 Get 1 FREE Deal!

That is like paying only $16.99 + Free Shipping for each item!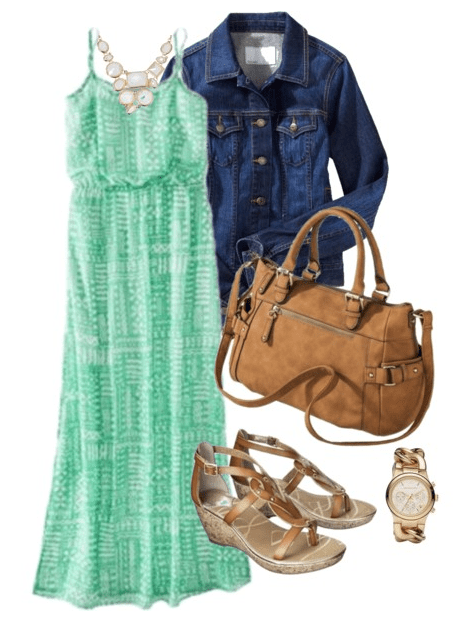 Also, be sure to check out some of these Summer Maxi Dresses for Summer! I love maxi dresses because you can wear them anywhere and for any occasion!
Posted by Julie Story. This post may contain affiliate links.