Comfortable Cardigan Sweaters for Layering Outfits!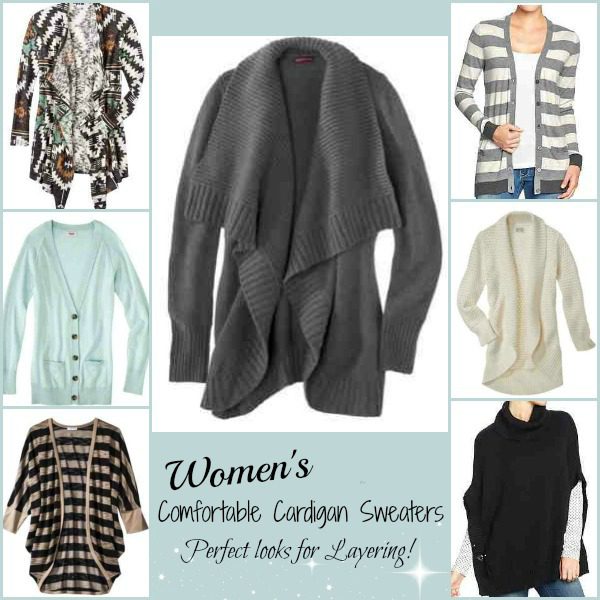 If you are looking for Comfortable Cardigan Sweaters that you can layer this fall and winter, be sure to check out some of my favorites!
These are some of my favorite Comfortable Cardigan Sweaters to wear with jeans and boots this fall! Cardigan sweaters are one of my staple items for the cooler weather. I love being able to change up my look with only a few different pieces. I also love how the layered look complements a pair of skinny jeans and a pair of boots! Plus, most of these sweaters can be worn with tall boots or ankle boots!
Another great things about cardigan sweaters is that you can wear them over dresses or tunics with a pair of tights or leggings! This is my go-to look when I am wanting to be super comfortable but still look nice!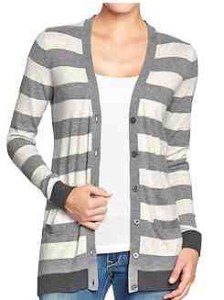 Check out this adorable Women's V-Neck Boyfriend Cardigan at Old Navy! I love the Gray Stripes because it would go with almost anything! Especially a casual look! Pick this up now for $26.94!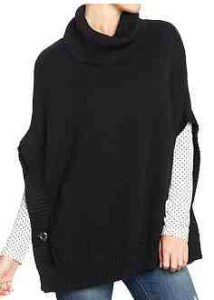 I also love this Women's Funnel-Neck Poncho Sweater at Old Navy! Grab this now in Black for $39.94! This would be super cute with a solid color top under it and a pair of skinny jeans! Wear this outfit with a great pair of black tall boots or ankle boots! Throw your hair up and wear some great stud earrings for a cute, comfortable look!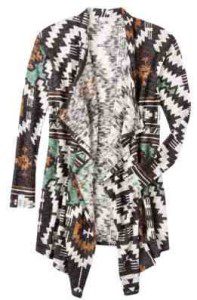 This is one of my favorites, check out this Juniors Printed Open Cardigan for only $22.99 at Target! This sweater is available in 3 different patterns that are super stylish for fall and winter! Wear these with a simple White Tee Shirt and Leggings or Skinny Jeans and Boots! This is great because Printed Cardigans are very trendy this year!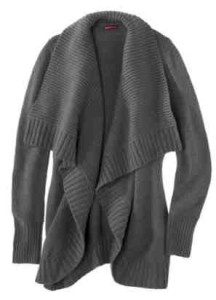 One of my favorites that I have found so far is this Women's Chunky Cardigan Sweater at Target! Get this now for only $29.99! I have this sweater and it goes with almost any outfit! Plus, it looks great on all different body types! Pair this sweater with leggings or skinny jeans and boots! Grab this sweater in Burnt Orange if you are looking for a neutral color that goes well with browns.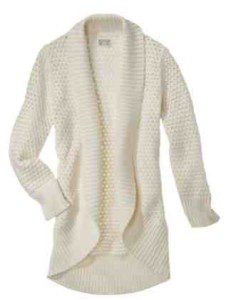 If you are looking for a great cardigan to wear with dresses, check out this Converse One Star Women's Cocoon Sweater for $34.99! This sweater is available in dogbone, gray, and black. I love the dogbone (off white), because it would look great with almost any color! Plus, the off white brightens up any look! This sweater could be worn with almost any dress or tunic with tights or leggings!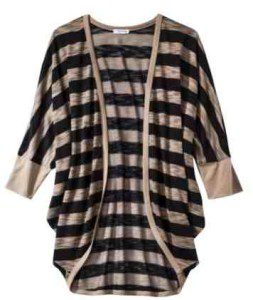 Grab this Juniors Dolman Cocoon Cardigan at Target for only $19.99! This Cardigan is available in Cream, Cappuccino, and Black. I love the Cappuccino Striped Cardigan because it would go with a basic top on bottom! Wear this with a pair of riding boots for a great put-together look for fall!
If you are looking for a pop of color, be sure to check out this Juniors Boyfriend Cardigan at Target for $19.99! This cardigan is available in 4 different colors, but the soft aqua is my favorite! This would be super cute with a pair of Cognac Boots or Relaxed Ankle Boots! Plus, you could add a fun scarf to this outfit for even more style!
Keep in mind that you can get Free Shipping on orders of $50 or more at Target and at Old Navy!! Plus, be sure to check for coupon codes and promotions that are available right now!
It is also nice to remember that you can return most items from Target.com at your local Target store just in case something does not fit exactly right!