Cute and Creative Ways to Ask Your Wedding Party

Here are some Cute and Creative Ways to Ask Your Wedding Party to be part of your big day!!
I had a blast asking my wedding party to stand by our side as we say "I Do"! Here is what I did and even more Cute and Creative Ways to Ask Your Wedding Party! To us, the people in our wedding are one of the most important parts of the entire day. We want people who love and support us to stand by our sides and cheer us on through this new season of life.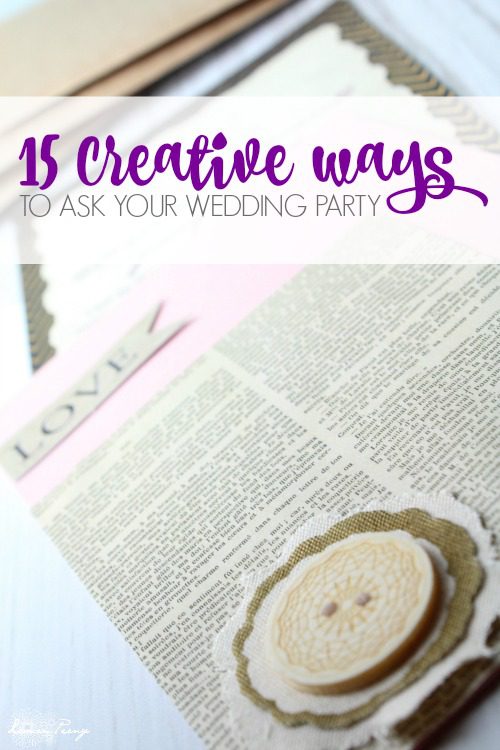 I wanted to do something special for them and not just call them on the phone. Some of my wedding party I see a lot – family that lives close by, and some of them live further away (like my cousin in California)! I love going the old fashion way and sending things in the mail, so I created a fun card with a cute poem to ask them to be part of our big day!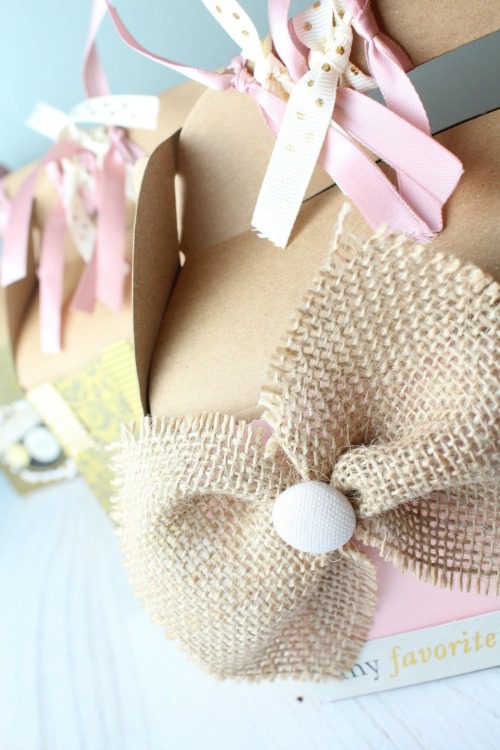 First, I found some cute brown boxes that were super simple. Here are some Brown Gift Boxes kind of like the ones I used! Get a package of 10 for under $7 SHIPPED if you have Amazon Prime!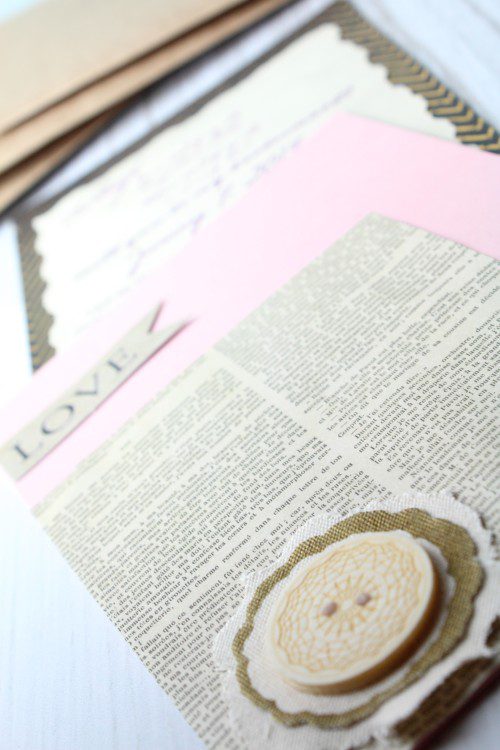 Then I got a Scrapbook Kit that was on SALE so I didn't have to spend a lot of money. Check out this one on Amazon – I love the neutral colors!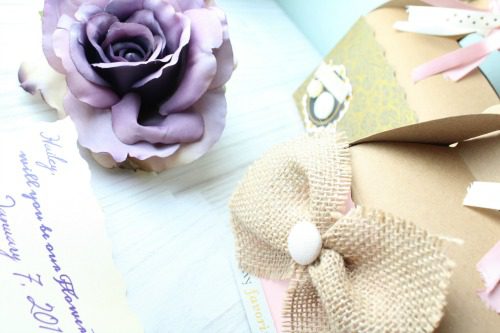 I decorated the each box and letter differently with the scrapbook kit and fun buttons and small items I had around my house with a Glue Gun!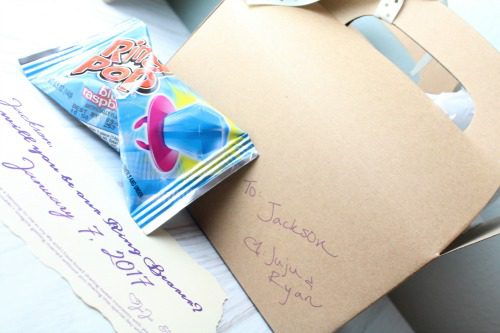 I put Ring Pops in the gifts for the Ring Bearers.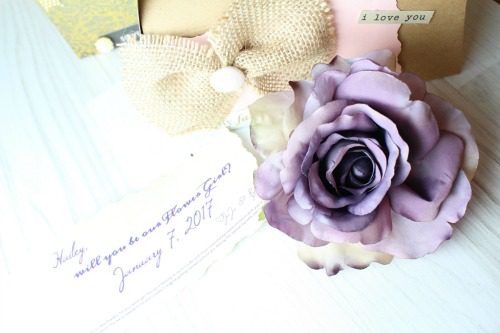 And I used Fake Flowers in the Boxes for the Flower Girls that were similar to the colors I'd be using in my wedding!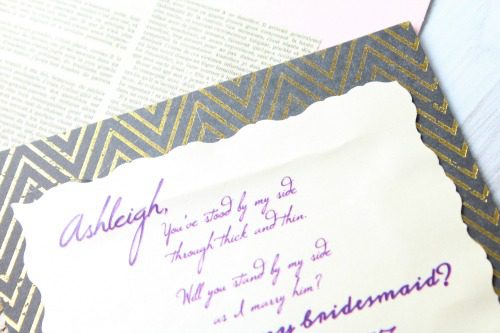 For my bridesmaids and Matron of Honor, I wrote a simple little poem to put on each letter.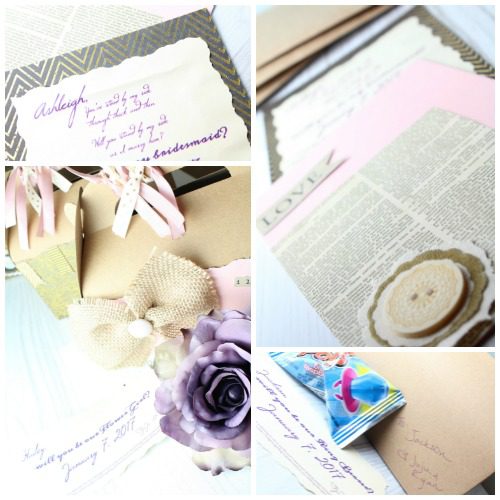 I added our wedding date and a personalized note to each person about why they mean so much to me and why I want them to be part of our day!
We have finally asked our entire wedding party and I am SO excited to tell you that everyone said "YES"!
If you are still looking for fun and creative ways to ask your wedding party, here are some more ideas!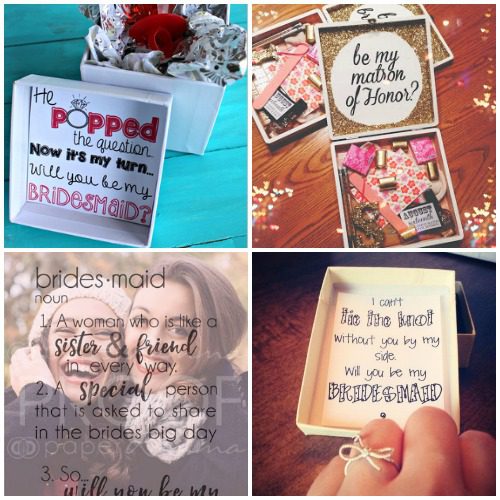 He Popped The Questions (Ring Pops)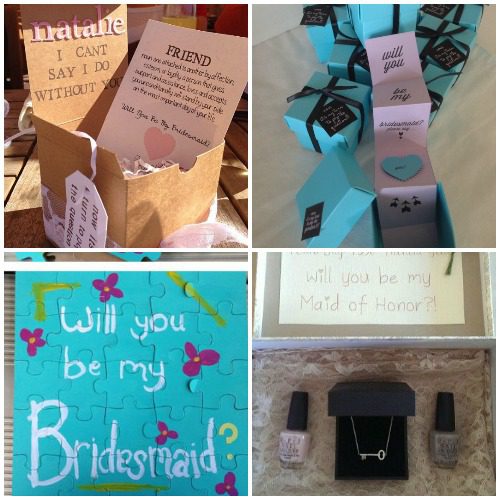 I Can't Say "I Do" Without You
Will You Be My Bridesmaid – Boxes
Will You Be My Bridesmaid – Puzzles
Will You Be My Bridesmaid – Nail Polish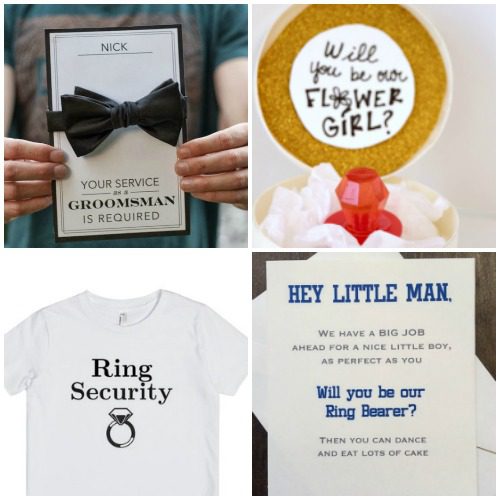 Your Service as a Groomsman is Required
What are some of your favorite ways to ask your wedding party?! There are so many options to choose from! I decided to go with something that was quick, easy, and affordable. I didn't want to take the time to make something, and I wanted to be able to personalize each gift!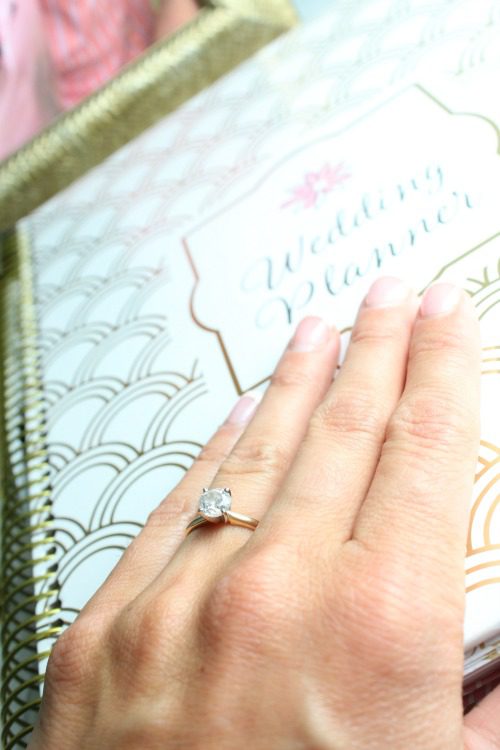 Still planning a wedding?! Here are some other Wedding Planning Tips and Tricks!

Visit Julie Story's profile on Pinterest.


Pricing subject to Change at any time. Please make sure you check the current price on Amazon.com before purchasing.