Easy Almond Flour Pie Crust Recipe!
Easy Almond Flour Pie Crust Recipe! A simple Pie Crust Recipe with Almond Flour for Chicken Pot Pie! Also an easy Freezer Friendly Pie Crust!
This Easy Almond Flour Pie Crust Recipe is our favorite Pie Crust Recipe for Chicken Pot Pie!
So simple to make and all you need is a few basic ingredients and almond flour.
Plus, here are a couple more Easy Dinner Recipes!
This is our favorite Chicken Pot Pie Crust and we love the flavor of the almond flour. Keep in mind that this crust is not flaky and will not get hard. It is a soft crust but it's packed full of flavor!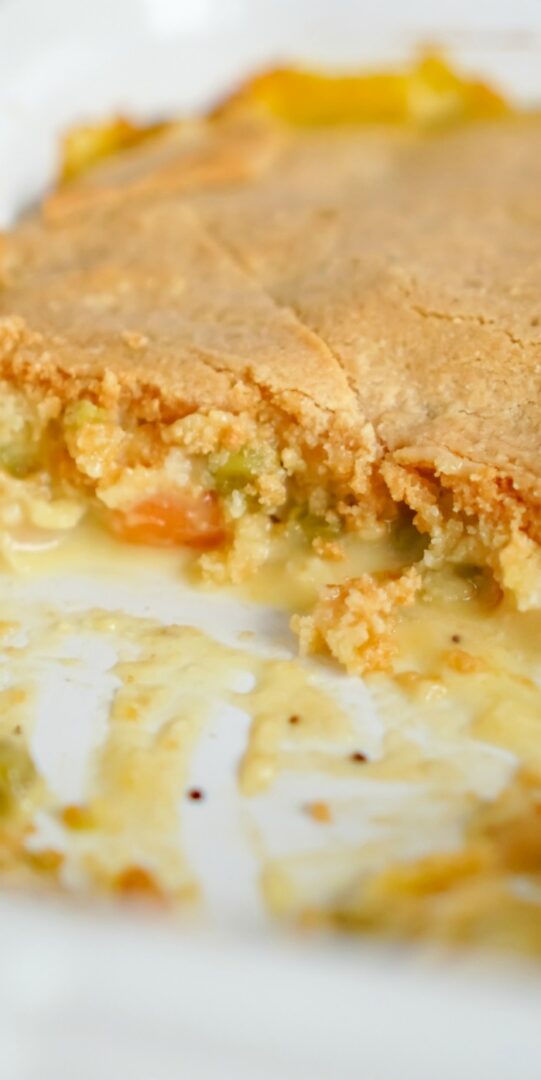 How do you make pie crust from scratch?
Making pie crust from scratch is SO easy! We love to use almond flour in our pie crust and love the added sweet taste!
Making a pie crust from scratch is so easy! Combine all of the ingredients into a food processor or cut the dry ingredients into the butter with a pastry cutter.
I do not add water to my almond flour pie crust because it makes the dough too wet.
Press dough out into a plastic bag that has been coated with almond flour so that the dough does not stick.
Freeze for 5-10 minutes to make the dough easier to work with.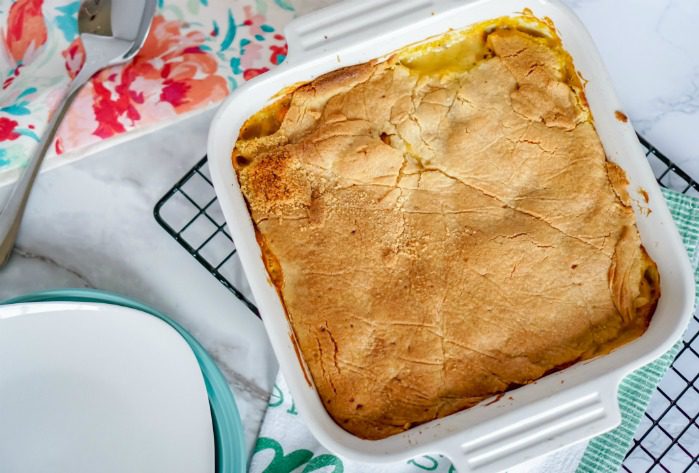 Almond Flour Pie Crust
Here's What You Need:
INGREDIENTS:
1 cup almond flour
1/4 cup cold butter
1/2 teaspoon salt
1 teaspoon sugar
DIRECTIONS:
Add all ingredients to a food processor or use a pastry cutter to cut butter into dry ingredients.
Mix until a ball of dough forms.
Add a little almond flour to a plastic bag and shake it up.
Press dough out into the plastic bag with almond flour so that the dough does not stick to the sides.
Freeze dough for 5 minutes or until ready to use.
If you are making a Chicken Pot Pie, cover your pot pie filling with the pie crust and bake for 35-40 minutes at 375 degrees.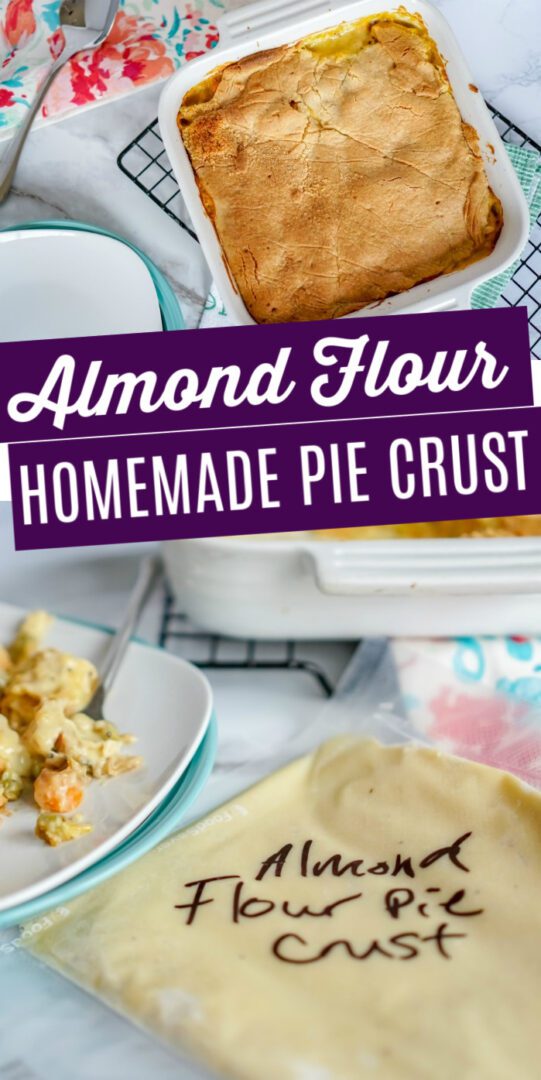 Chicken Pot Pie Filling Recipe
Here is my Chicken Pot Pie Recipe for the Chicken Pot Pie Filling! I hope you enjoy it as much as we do! It's so simple to make and I usually have the ingredients in my pantry!
Can I substitute almond flour for all purpose flour?
You can try it! Try replacing flour in a 1 to 1 ratio. If your recipe calls for 1 cup of almond flour, try 1 cup of all purpose flour.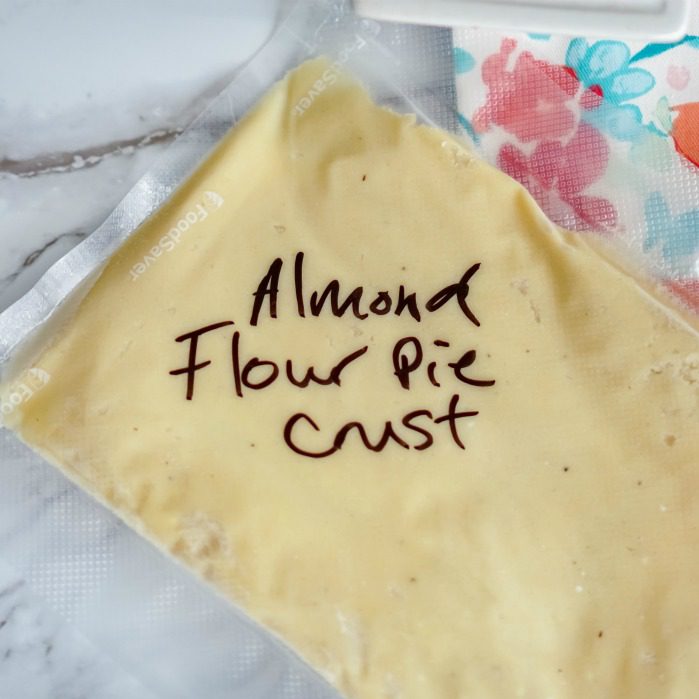 Can you make a pie crust and freeze it?
Absolutely! When I make a pie crust for our chicken pot pie, I normally make one crust to freeze and one to use that day. I put my pie crust in a Food Saver Bag that has been vacuum sealed and store it in the freezer! I use a Foodsaver like this one!
Do I thaw frozen pie crust before baking?
I do not. I remove my frozen pie crust from the freezer, place it on top of my chicken pot pie, and bake accordingly. It's so easy and is the perfect freezer meal recipe!
You could even make a double batch of the chicken pot pie stuffing and freeze half in it's own bag so that you have an easy freezer meal recipe for later!
If you are looking for another super easy dinner idea, this Crockpot Chicken Rigatoni Recipe is one of my favorites!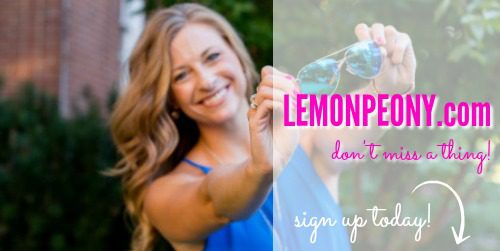 Join LemonPeony on Pinterest!.


Pricing subject to Change at any time. Please make sure you check the current price on Amazon.com before purchasing. As an Amazon Associate I earn from qualifying purchases. Click here to view my entire Disclosure Policy.