Everyday Winter Outfits for Women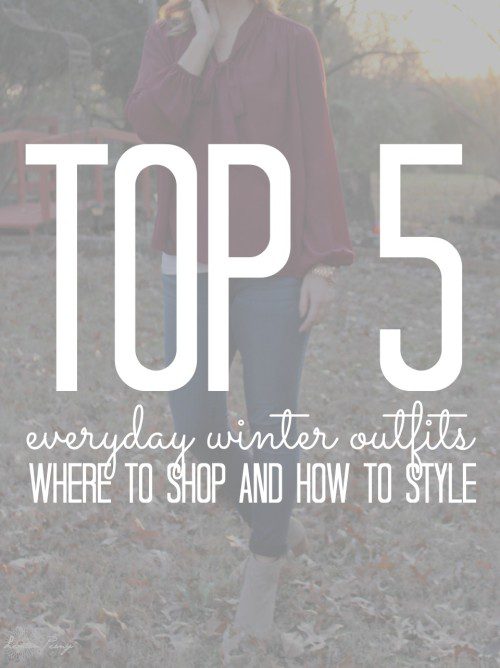 Here are my Top 5 Everyday Winter Outfits for Women!
Shop these styles and trends for Everyday Winter Outfits for Women that you can wear for any occasion! Work, running errands, shopping, lunch, dinner, brunch, the options are endless with these looks! Comfortable fashion trends that don't take too much effort. Plus, all of these outfits are so versatile that you can wear the pieces in multiple outfits! Plus, be sure to check out even more of my favorite Fashion Trends!
If I had to describe my fashion style in a few words I would say classic, trendy, and modest. I love finding pieces that I can wear over and over again with different outfits. Shop these looks for some of my favorite Winter Fashion Trends!
Everyday Winter Outfits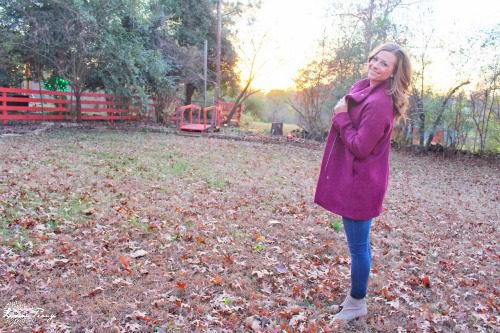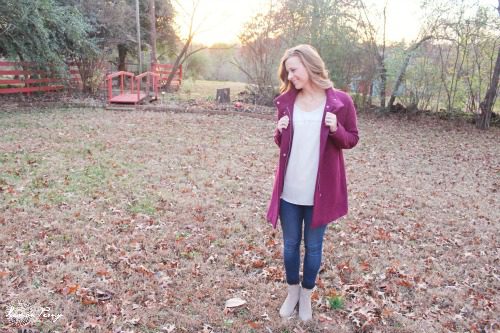 1. Colored Coats
I am a huge fan of colored coats! They are one of my weaknesses! Pair your favorite Colored Coats with skinny jeans and your favorite solid colored blouse. You can dress them up, or wear them casual. My favorite is pairing them with a black dress and pumps, or skinny jeans and ankle boots!
Check out this Pink Coat at ModCloth that would make a great transitional piece for now and a great coat for next winter too!
I also like this Pink Wool Coat or this Burgundy Coat like the one I'm wearing!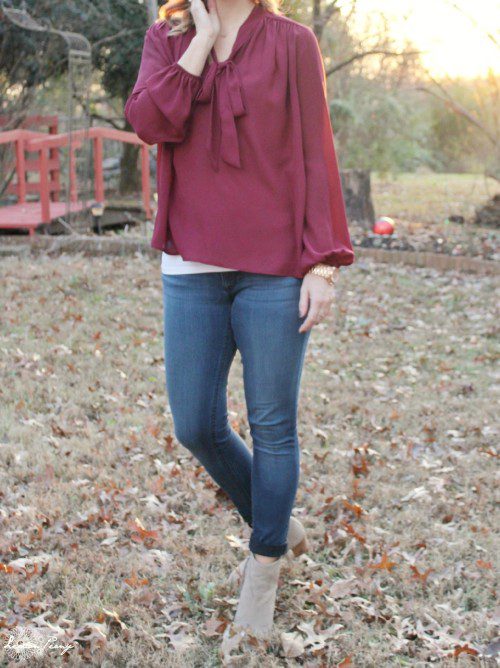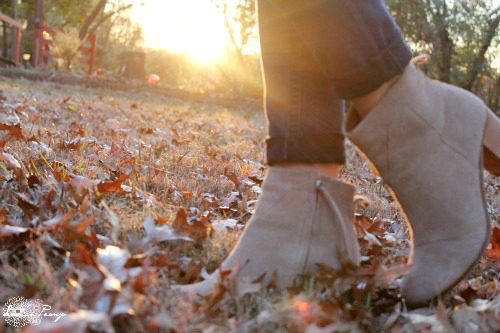 2. Booties
Every girl needs a great pair of Ankle Booties. Wear them with skinny jeans or dresses. Plus, they even make a great transition piece from now till Spring! I love that I can pair my booties with almost anything and feel like I'm trendy and stylish without trying to hard!
This pair of Toms Taupe Suede (just like the ones I'm wearing) is my favorite, and I also loves these Peep Toe Booties for Winter, Spring, and Summer!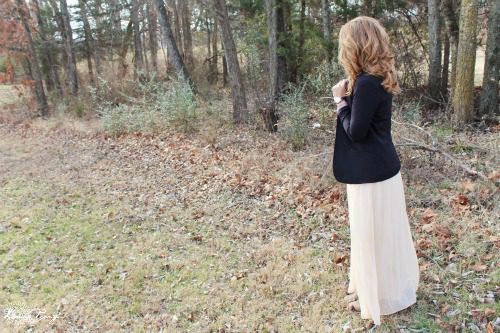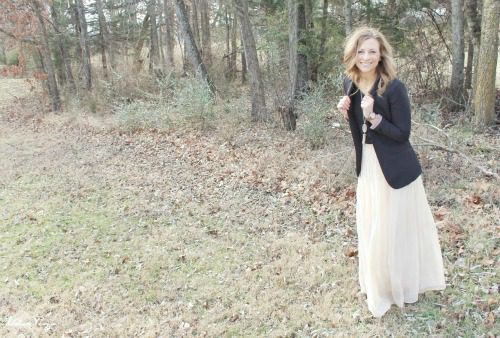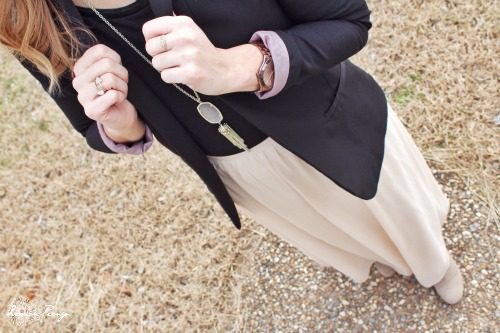 3. Maxi Skirts
Maxi Skirts and Dresses are my go-to style trends when I want something modest, dressy, trendy, or casual! Wear them to work, church, out with friends, or running errands. Comfortable style that you will want to wear again and again!
Here are several Chiffon Maxi Skirts like the one I'm wearing above! The one I got was from Dillards and it was on SALE! Love some good sales :)! I actually have it in two colors. You will see the other color soon!
This Maxi Skirt is very similar, just a little more expensive :). BUT it is SUPER cute!!!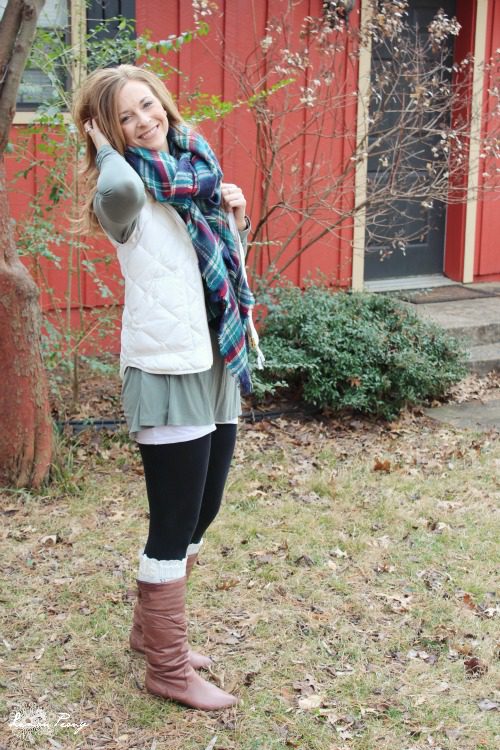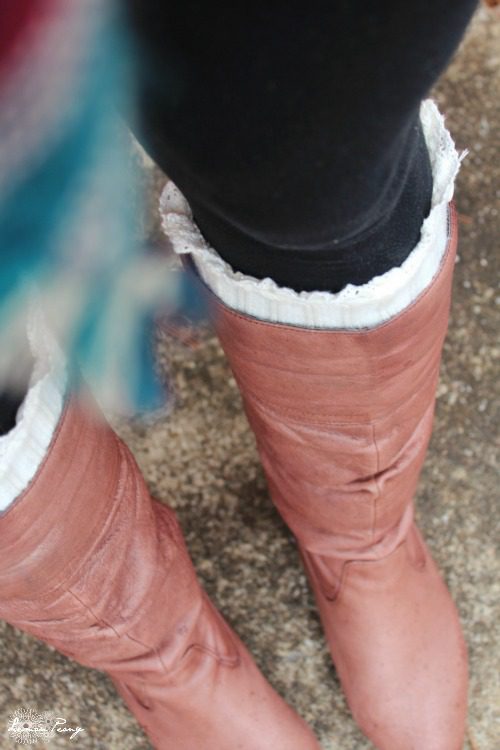 4. Boot Socks
Boot socks are fun to add a little bit of style and extra warmth! I love throwing on a pair with longer tunic and leggings! There are many color options to choose from and you can even find lace trimming!
Shop the Boot Sock Selection at Amazon to choose from many option. Plus, receive Free 2-day Shipping if you have Amazon Prime, or get Free Super Saver Shipping on orders of $35 or more! There are some really great deals, which means you can get a couple of pairs for the price of one!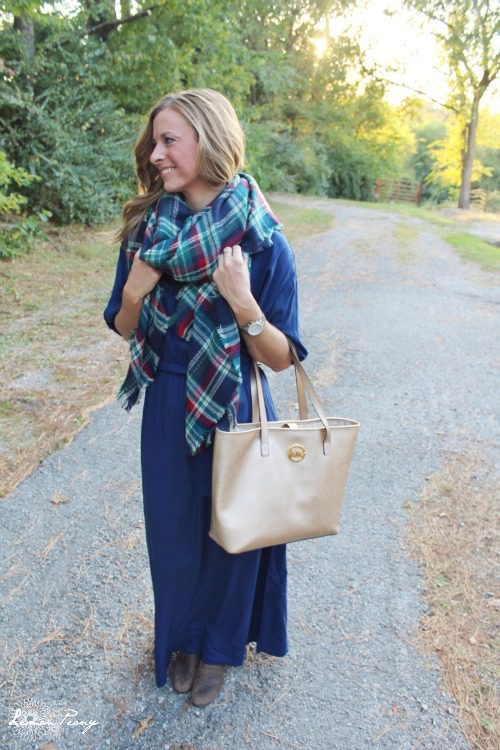 5. Tote Handbags
Finally, I don't think any outfit is complete without a Tote Handbag! Michael Kors Handbags are my favorite right now, but I also love Kate Spade!
The Michael Kors Jet Set Tote is one of my absolute favorites! Plus, you can get this tote in many different colors!
Check out this Kate Spade Tote in Blush Pink, or shop the other 10 colors available!

Also, be sure to check out my favorite post on How to Tie a Blanket Scarf! Fashion is so much fun, and I love pairing everyday pieces with items I already have! Transition pieces are always a blast to put together so that you can wear your favorite pieces for more than one season!

Visit Julie Story's profile on Pinterest.


Pricing subject to Change at any time. Please make sure you check the current price on Amazon.com before purchasing.