Floral Rompers | Summer Style Trends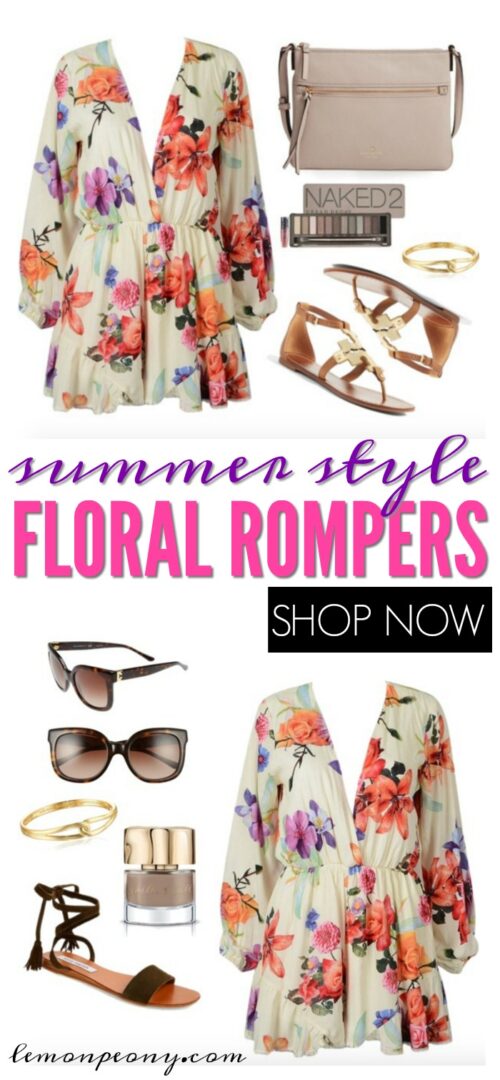 I don't know about y'all, but Summer is quickly approaching! I am loving the Floral Rompers right now and all of the Summer Style Trends!
If you are looking for a Floral Romper, one of the best places to look is on Amazon! You can grab many different styles and colors that are affordable!
Check out this Floral Romper that I posted in the picture above! Don't you love it! I would throw a tank on under it and grab a pair of flat ankle sandals!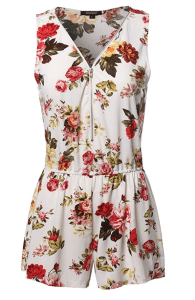 Here is another Floral Romper that would be perfect for Summer! This is only $9.98 + FREE Shipping with Amazon Prime!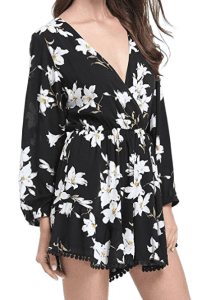 Also, be sure to check out this Black Floral Romper for only $20.88!! Plus, get FREE Shipping with Amazon Prime!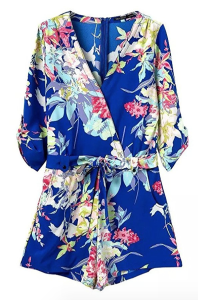 If I had to choose a new favorite color for summer, it would be this nice rich blue! Check out this Blue Floral Romper for only $20.99! Get FREE Shipping with Amazon Prime, and take advantage of the Free Returns if it doesn't fit your body properly!
Check out even more Floral Rompers on Amazon –> Click here!
Now for the fun part! Accessories! I do love finding accessories that you can wear with multiple outfits so that you can get a few staple items you absolutely love without breaking the budget.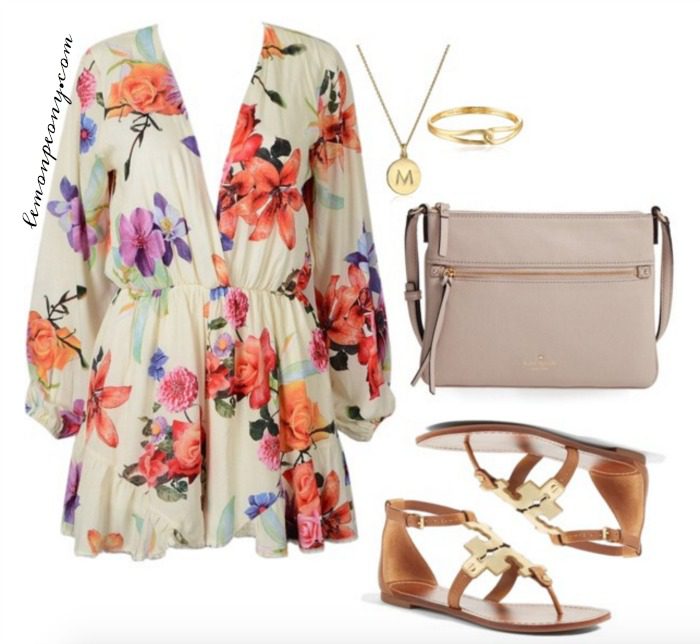 Check out this pair of Tory Burch Phoebe Flat Sandals! LOVE these for Summer!
Also, check out this Kate Spade Crossbody Bag! So cute for Spring and Summer – I just love the color!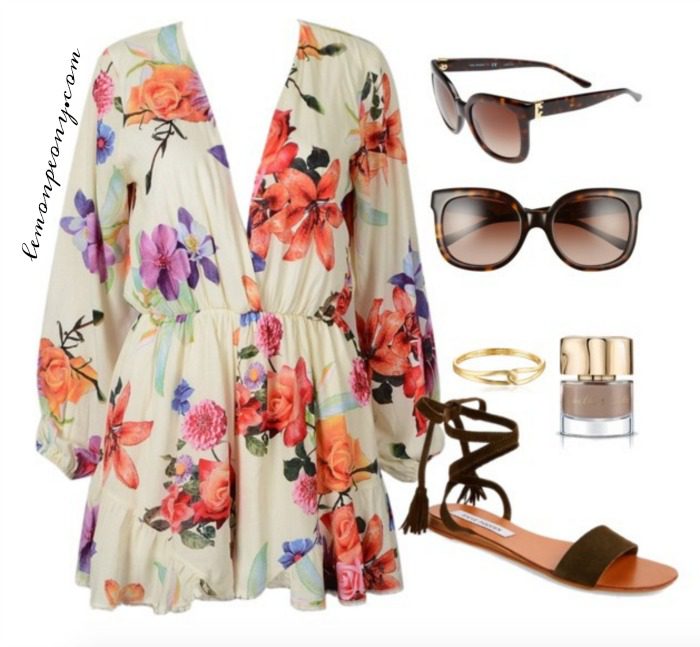 You could also pair these Floral Rompers with these Steve Madden Wraparound Sandals! So cute! I love these with the Floral Rompers – Simple and flattering!
Also, I am LOVING this Smith and Cult Nailpolish – Doe my Dear – the perfect taupe color for Spring and Summer! Plus, you can't forget the simple Kate Spade Bangle or Tory Burch Sunglasses!
My motto is spend less on the dress and more on the rest! I can handle getting a cheap top or dress that I'm only going to want to wear a couple of times, but a pair of shoes, sunglasses, handbags, or jewelry I will spend more because I would rather have less nice items than more cheap items!
Which items are your favorites?! Happy Shopping, and Happy Summer!

Visit Julie Story's profile on Pinterest.


Pricing subject to Change at any time. Please make sure you check the current price on Amazon.com before purchasing.