Mini Chocolate Chip Pecan Pie Recipe!
If you are looking for a pecan pie recipe that is different and fun, be sure to check out this Mini Chocolate Chip Pecan Pie Recipe!
Try this Mini Chocolate Chip Pecan Pie Recipe the next time you are looking for a dessert to please your crowd! These would be great to take to a party or to serve if you are having friends over for dinner! Pecan Pie is a staple around the Holidays, but you can have this dessert any time of year!
Mini Chocolate Chip Pecan Pie Recipe!
Here's What You Need!

Pie crust:
2 Cups Unbleached Flour
1 Teaspoon Salt
1 Teaspoon Sugar
1 Stick of Butter
4oz of Cream Cheese
1/4 Cup Water


Pie Filling:
3 Eggs
1 Cup Corn Syrup
1 Cup Brown Sugar
1/4 Cup Butter
1 Teaspoon Vanilla
1/4 Teaspoon Salt
1 1/4 Cup Chopped Pecans
1 Cup Chocolate Chips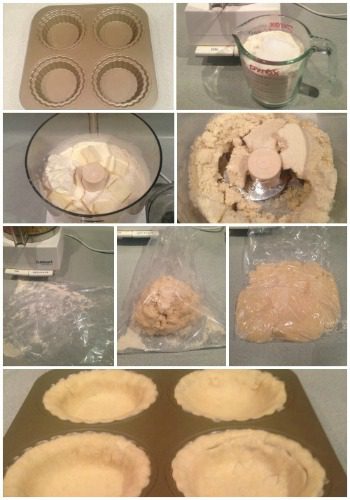 Pie Crust Directions:
1. Mix flour, sugar, and salt in a food processor.
2. Cut cold butter into pieces and add to flour mixture – process until flour starts to become course.
3. Slowly add water with processor running until dough slightly sticks together.
4. Lightly press dough into a ball and put the ball into a plastic bag that has flour in it.
5. Flatten dough out then Place in freezer for 15  min.
6. Take the dough out of the freezer and roll it out to fit your Mini Pie Plates. 1/8″ thick is how thin I rolled my dough.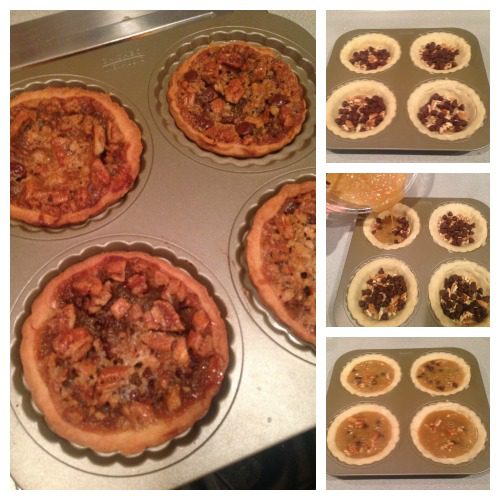 Pie Filling Directions: 
1. Beat eggs
2. Melt butter and add all ingredients to the eggs EXCEPT for the chocolate chips and pecans.
3. Pour your chocolate chips and pecans onto the pie crust before you add the filling.
4. Pour the filling into pie crust
5. Bake Your mini Chocolate Chip Pecan Pies for 25 minutes at 350 degrees!
These are fun for any Holiday or occasion! Plus, everyone will love your miniature sized pies! If you do not have a Mini Pie Pan, check out these Mini Pie Pans at Amazon! These are super cute and would be perfect for this recipe!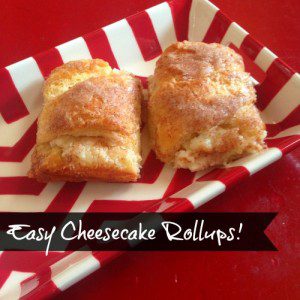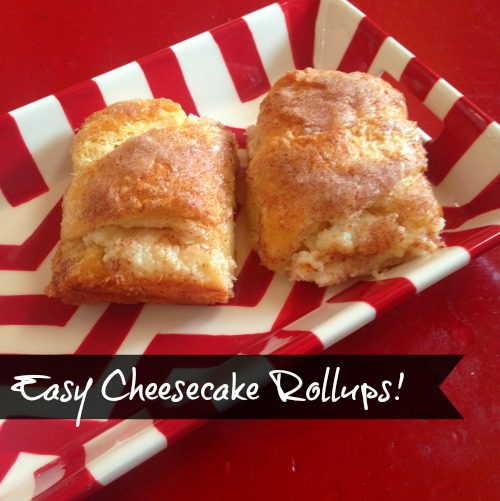 For another great Holiday Recipe or an amazing dessert to share with friends, be sure to check out these Easy Cheesecake Rollups with Cinnamon & Sugar! These are delicious!
Pricing subject to Change at any time. Please make sure you check the current price on Amazon.com before purchasing.