No Bake Gingersnap Cheesecake Truffles!
No Bake Gingersnap Cheesecake Truffles! Easy No Bake Gingersnap Cookie Balls for an Easy Holiday Party Treat or Christmas Dessert Recipe!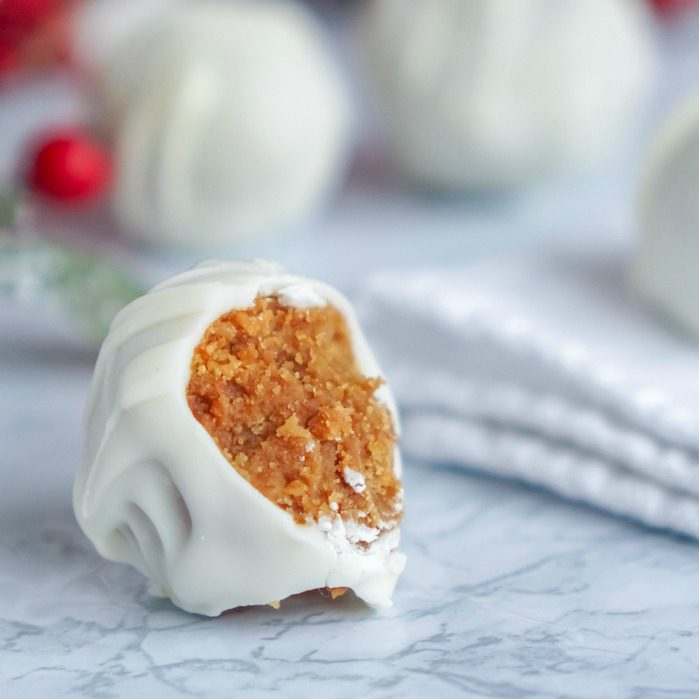 These No Bake Gingersnap Cheesecake Truffles are perfect for the Holidays! So easy to make, and only 3 ingredients!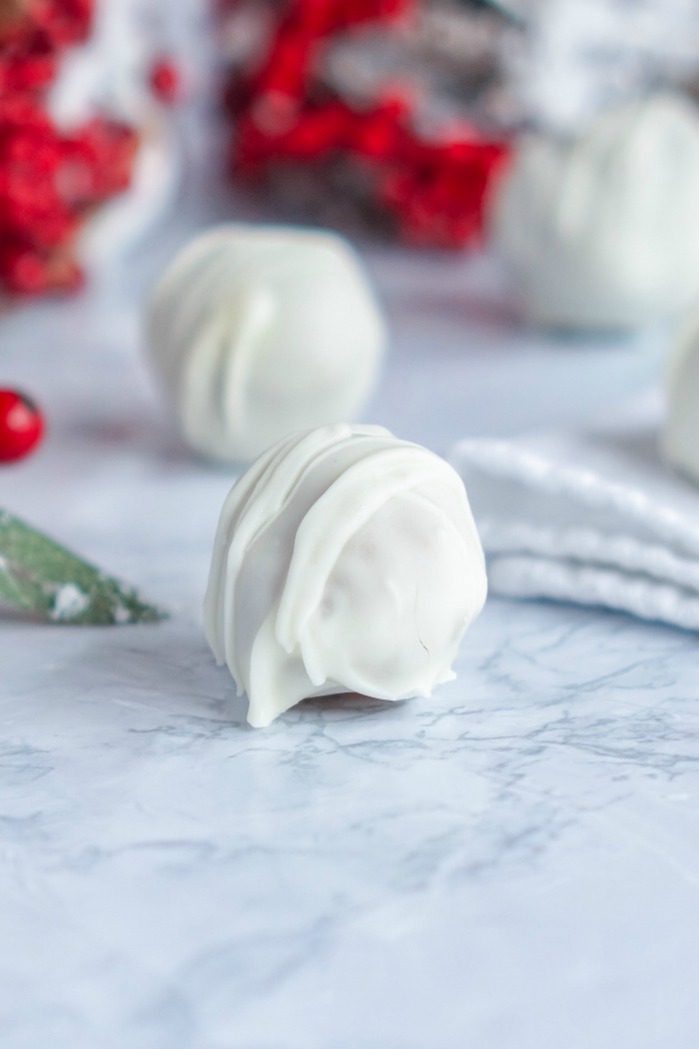 If you are looking for an easy No-Bake Cookie Ball Christmas Recipe, be sure to try these! They are so easy to make and a huge crowd favorite!
Plus, here are even more of my favorite No Bake Easy Christmas Recipes!
I am a huge fan of any kind of cookie balls or cheesecake truffles! In my opinion they make the perfect gift or holiday treat for friends and neighbors!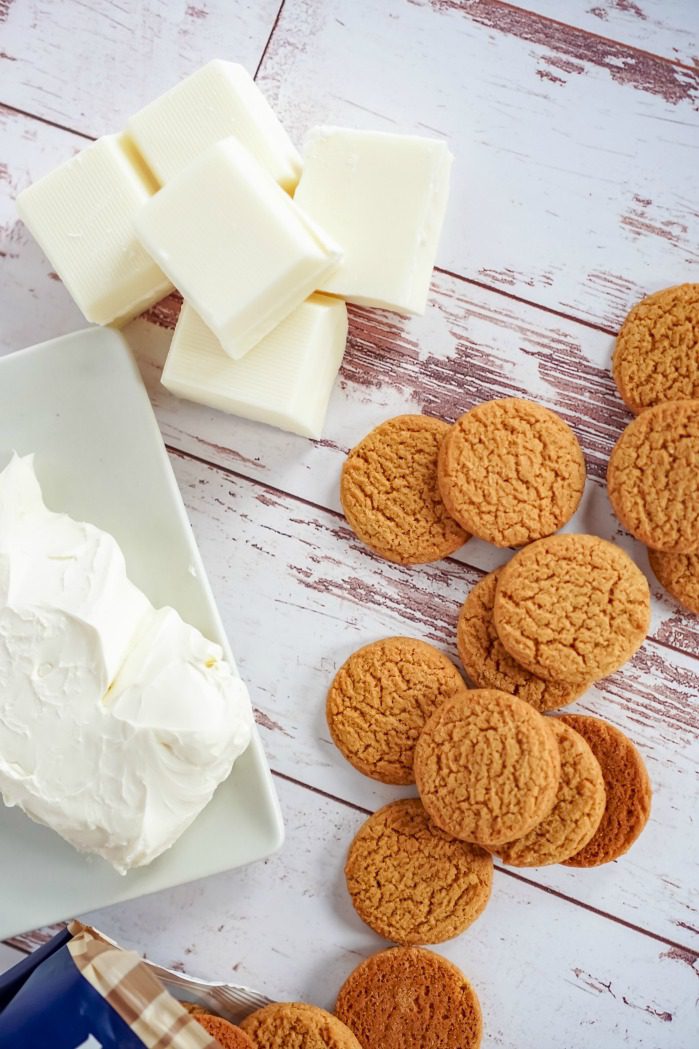 Plus, with only 3 ingredients, they are so simple to whip together or make ahead of time and keep in the freezer!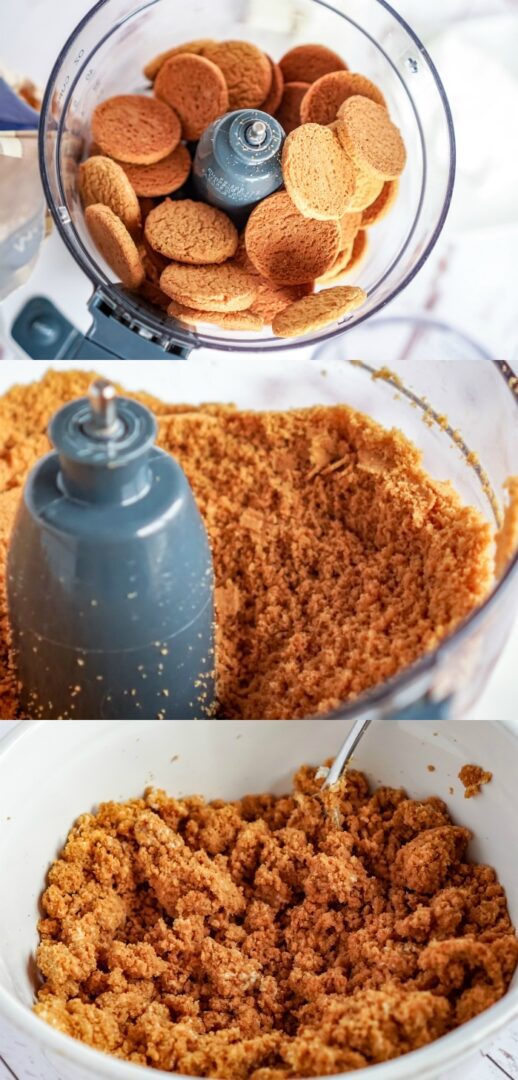 No Bake Gingersnap Cheesecake Truffles
Here's What You Need:
INGREDIENTS:
1 16oz Bag of Gingersnaps
12 oz Cream Cheese (softened)
16 oz White Almond Bark or White Chocolate
DIRECTIONS:
In a food processor or plastic bag, pulse or smash gingersnaps until they are fine cookie crumbs.
In a large mixing bowl, combine cookie crumbs and cream cheese until mixed well.
Using a cookie scoop, scoop cookie dough into 1" balls and place on a baking sheet that has been lined with parchment paper.
Freeze cookie balls for 30 minutes.
In a melting pot or microwave, melt almond bark until smooth.
Using a plastic fork, roll the cookie balls in the almond bark and let the excess drip off.
Place cookie balls back onto the baking sheet to let cool completely.
Once the first layer is hardened, Drizzle almond bark onto the cookies to create a fun design.
Let almond bark harden completely and store in an airtight container.
Keep cookie balls in the freezer or refrigerator until ready to serve.
Yields: 24-30 Cookie Balls depending on size.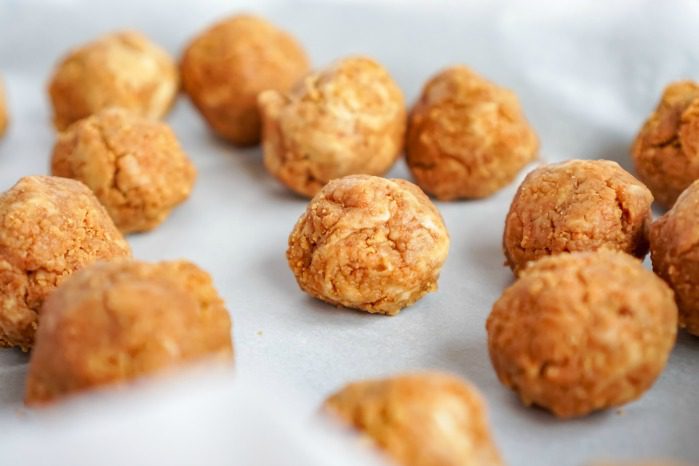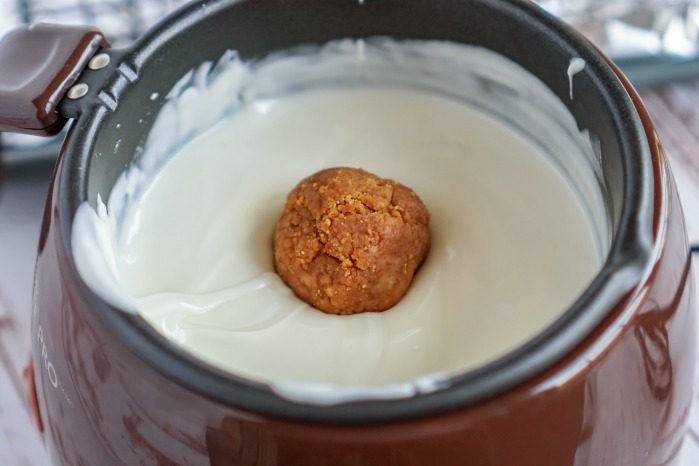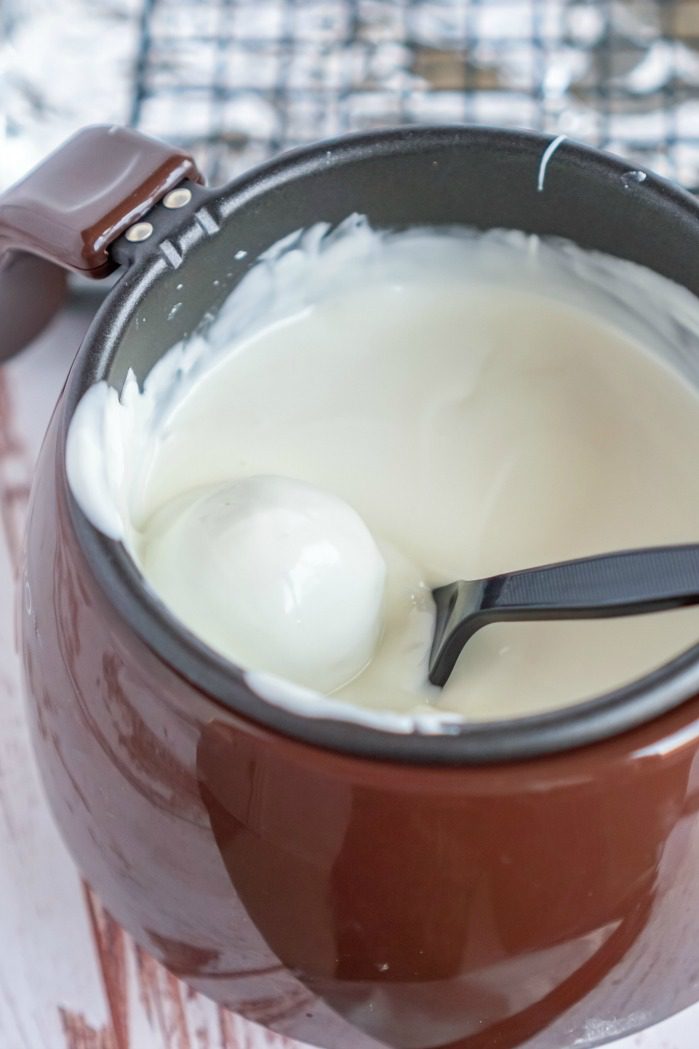 What's the difference between ginger snaps and gingerbread cookies?
Ginger snaps are very similar to gingerbread cookies, however, ginger snaps are more crunchy and crisper than gingerbread. Ginger snaps are said to be baked longer and have molasses verse sugar.
Can I use Oreos instead of Gingersnaps?
Yes!! These cookie balls work with Oreos too (golden or original)! Just modify the recipe a little by only using 8 oz of cream cheese since the Oreos are cream filled!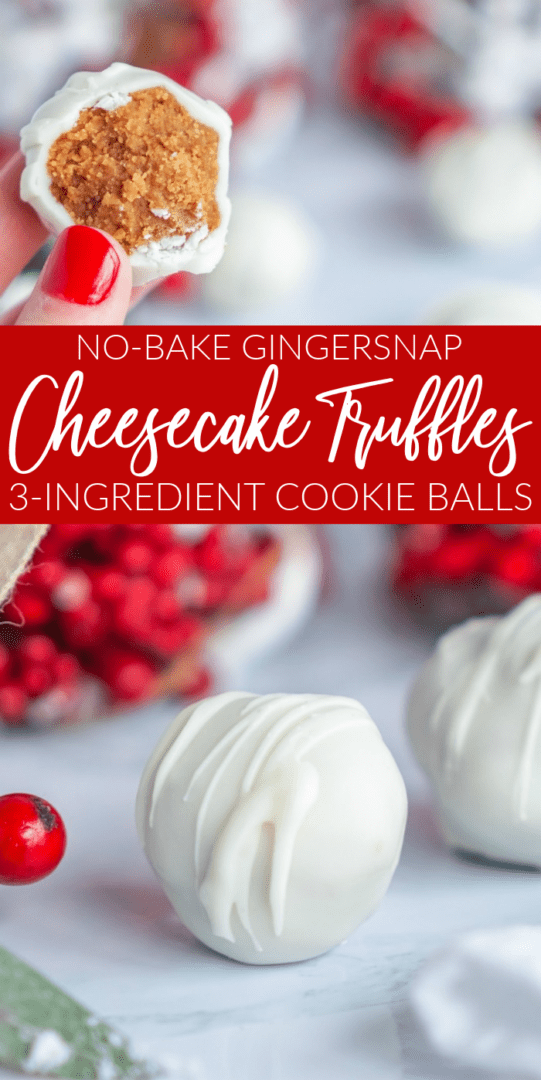 Also, be sure to try these Easy Hot Chocolate Christmas Cookies! They are SO GOOD and perfect for the holidays!
Download this FREE e-book today!!
Get access to 11 Sweet & Easy Dessert Recipes when you subscribe to our e-mail list!
Join LemonPeony on Pinterest!.


Pricing subject to Change at any time. Please make sure you check the current price on Amazon.com before purchasing. As an Amazon Associate I earn from qualifying purchases. Click here to view my entire Disclosure Policy.