Patterned Maxi Skirts for Spring & Summer!
Here are some of my favorite Patterned Maxi Skirts for Spring & Summer!
Check out the latest styles of Patterned Maxi Skirts for Spring & Summer to update your look for the warmer weather! I love Maxi Skirts because they are comfortable and practical. You can wear these almost anywhere! Dress them up or down depending on the occasion. Add some cute accessories or a light Spring or Summer Scarf to complete the look!
Here is one of my favorite Maxi Skirts for Spring and Summer that I just picked up at Target! I can't wait to wear mine!
Get this Mossimo Supply Co. Fold Over Maxi Skirt for only $17.99! I got this skirt in the Black Currant Pattern, but it is also available in Aqua Breeze and Bright Coral! Plus, right now, if you spend $99 on Women's Clothing at Target, you will receive 20% off! Spend $50 or more and receive FREE SHIPPING – Grab the entire outfit now!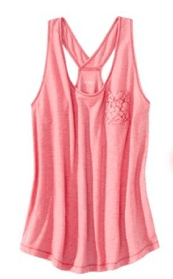 Get this Juniors Sleep Tank for only $8 right now, down from $9.99! This tank is available in 6 different  colors that are bright and perfect for Summer! It may be a sleep tank, but you can wear it anywhere. I love the detail of the lace on the pocket!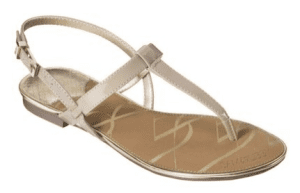 Pick up this pair of Women's Sam & Libby Sandals for only $24.99! There are 3 different colors to choose from, and all of them would go with this skirt! I am a fan of the Fawn Color :)!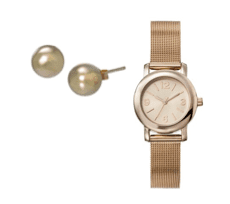 You can also grab this pair of Pearl Stud Earrings (Gold) for only $13, or this Women's Merona Analog Dress Watch for $16.99!
Pick up the Target Maxi Skirt, Tank, and Sandals for only $50.98 + FREE SHIPPING! Add the Accessories and a couple of other Spring and Summer items and save an additional 20% off!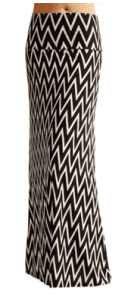 For more Maxi Skirt trends, check out this Chevron Print Maxi Skirt at Amazon for only $19.95, down from $40! Receive Free 2-day Shipping if you have Amazon Prime, or get Free Super Saver Shipping on orders of $35 or more! This skirt is also available in several other colors and patterns!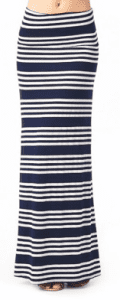 Pair this Navy and White Stripe Maxi Skirt with a white tank top and some coral or mint jewelry to accessorize! I love the simple look for Spring and Summer! Grab this now for only $17.50, down from $28! Plus, receive Free 2-day Shipping if you have Amazon Prime, or get Free Super Saver Shipping on orders of $35 or more! There are also 14 other striped skirts to choose from!

For a pop of color, grab this Coral Stripe Maxi Skirt for only $16.24 Shipped! This would look great with a solid black tee or tank, gold flip flops or sandals, and a long necklace!
I love maxi skirts because they are classy, stylish, and modest! They are a great fashion trend if you love to look cute and put together without spending much time or money. You can always pair a new maxi skirt with tees, tanks, jewelry, accessories, and sandals that you already have!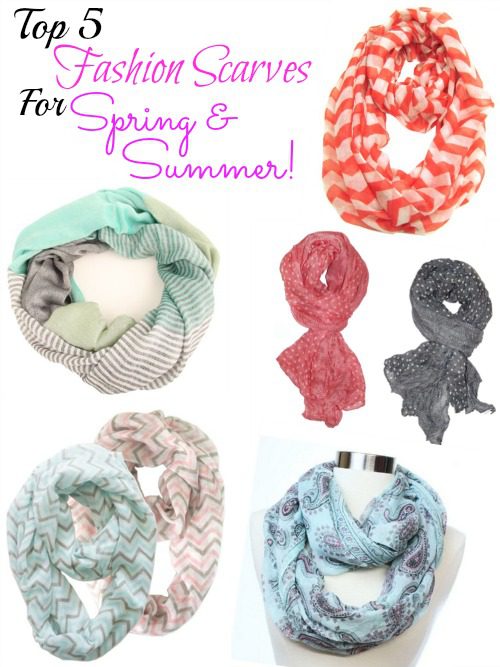 If you are looking for new and fun accessories, be sure to check out some of these Spring & Summer Fashion Scarves to complement any outfit – especially Maxi Skirts!
Pricing subject to Change at any time. Please make sure you check the current price on Amazon.com before purchasing.