Quick & Easy Savory Chex Mix Recipe!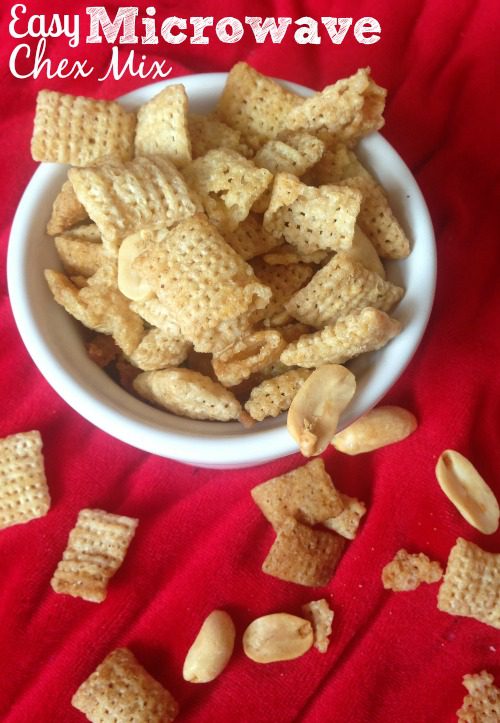 If you are looking for a great snack recipe that you can make all year long, be sure to check out this Quick & Easy Savory Chex Mix Recipe!
Try this Quick & Easy Savory Chex Mix Recipe the next time you are headed to a party or having people over to your house. This also makes a great snack for your kids to take to school or to have as an after school snack! This is super simple to make, and it only takes 6 minutes to cook! Throw it together in under 10 minutes and you can have it to enjoy all week! This would be great to make on a Sunday Night or Saturday Afternoon when you have a little extra time.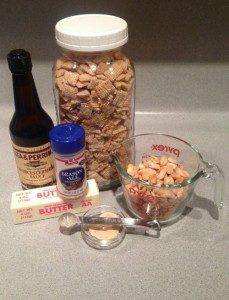 Here's What You Need:
6 Tablespoons Butter
2 Tablespoons Worcestershire Sauce
1 1/2 Teaspoons Seasoned Salt
1/2 Teaspoon Garlic Powder
9 Cups Rice Chex
1 Cup Salted Roasted Peanuts
Directions: 
Preheat oven to 250 degrees.
Melt butter in microwave safe bowl.
Add in Season Salt, Worcestershire Sauce, and Garlic Powder and stir.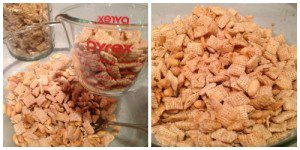 Add chex and peanuts. I like to add in the peanuts first, and then slowly stir in the chex (be careful not to crunch up the chex while you are stirring)!
Microwave for 6 minutes and stir every 2 minutes.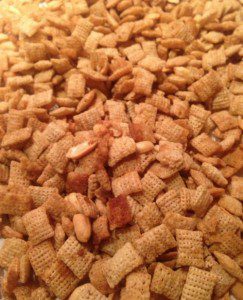 After you are finished cooking the Chex Mix, spread out the chex mix on Paper Towels so that it can cool! After it is completely cool, you can put the Chex Mix into a glass jar or plastic container!
This recipe would be great for your kids birthday parties or school parties! Just throw the Chex Mix into a cute Serving Bowl and you're good to go! Keep in mind that you can always leave out the peanuts if you don't want to take a risk with peanut allergies. You can also use either pecans or walnuts instead of peanuts. You could even add M&M's to this recipe after it has cooled for a Sweet & Salty Chex Mix Recipe!
Pricing subject to Change at any time. Please make sure you check the current price on Amazon.com before purchasing.