Savvy Minerals Makeup Products by Young Living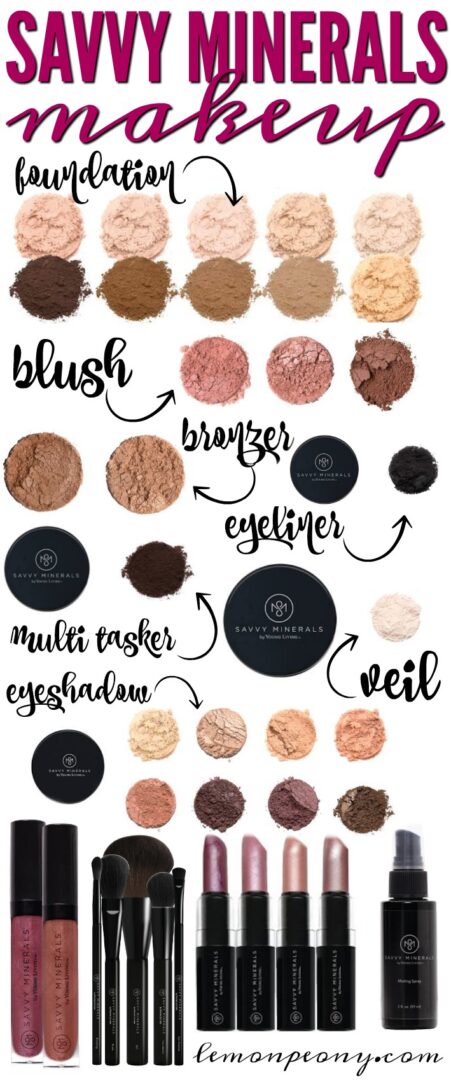 Yay!!! It's time to show you the Savvy Minerals Makeup Products by Young Living!
Here are the Savvy Minerals Makeup Products by Young Living! Products are available to order on Monday, June 19th! If you are not a Young Living Member, now is the time!
Young Living now has a HUGE new Seedlings Baby Line for new babies and the new Young Living Savvy Minerals Makeup line with all of these WONDERFUL products! By becoming a member you can save 24% on ALL of your orders! Plus, earn points for FREE products when you become an Essential Rewards Member (ask me how)!
Now is the time to join my team and embrace health and wellness in your home! Become a Young Living Member TODAY and get ALL of this for FREE from me!

Free Reference Book
$20 Amazon Gift Card
FREE Lime or Orange Vitality Oil

This offer is valid when you order a Premium Starter Kit and become a Young Living Member using Member ID 1714306. Please send your name and e-mail address to julie@lemonpeony.com for confirmation.

Here's How to Order Essential Oils & everything that is included!

With the Young Living Premium Starter Kit you will get the following 11 Essential Oils (5 ml bottles)!…

Thieves Vitality
Lemon Vitality
Peppermint Vitality
Copaiba Vitality
DiGize Vitality
RC
Frankincense
Purification
Lavender 
PanAway
Stress Away

You will also get the Dewdrop Diffuser, a Roller Ball topper, 10 Sample Packets, 2 NingXia Red Samples, and Informational Literature. 

The Premium Starter Kit is $160, which is an AWESOME deal considering that you get 11 oils to try and a great diffuser!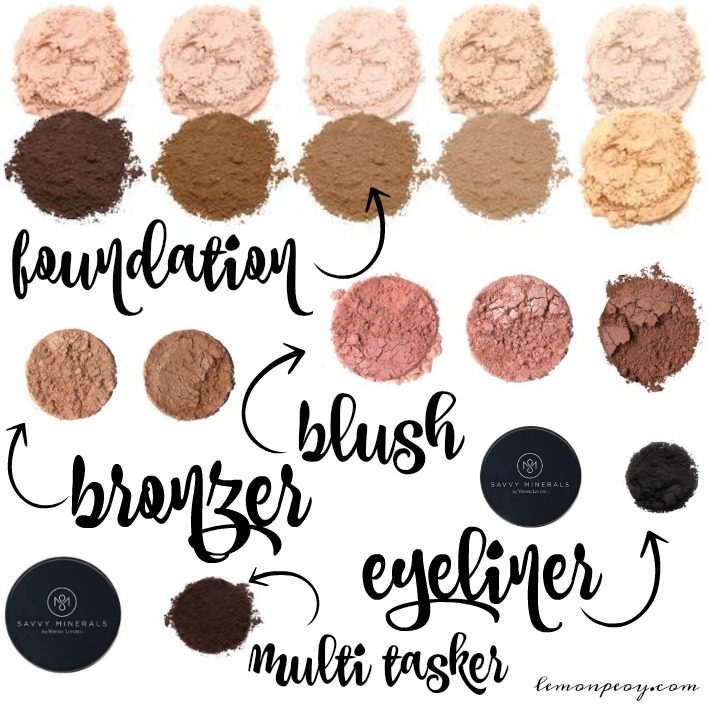 If you are ready to eliminate the toxins in your home and embrace these 100% clean, natural, organic, chemical free makeup products – send me an email (julie@lemonpeony.com) I'd love to share with you how these products have changed my life (and can change yours too)! If you just want to embrace health and wellness with everyday essentials, SIGN UP HERE!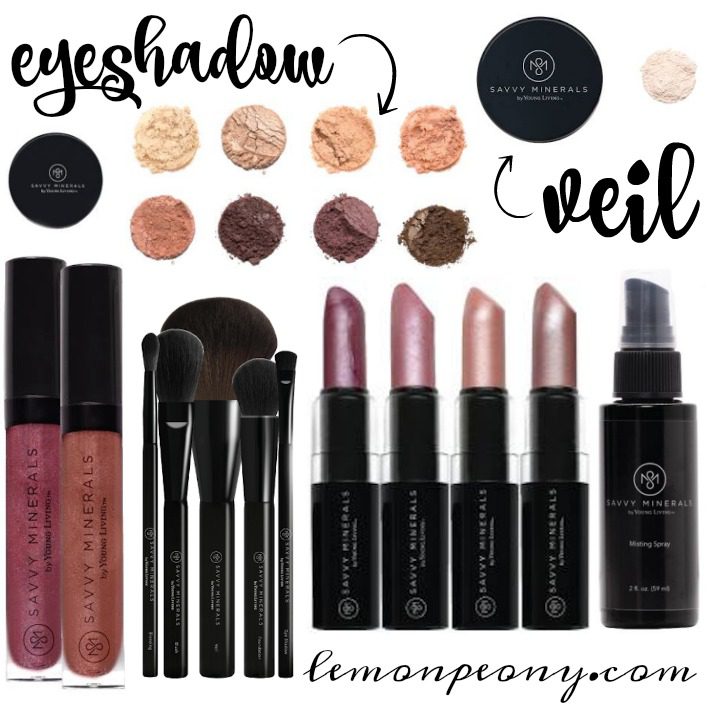 Savvy Minerals by Young Living are free of ingredients that harm, damage, and AGE the skin. The AMAZING thing about these products is what's NOT in them!!!
NO:
-Talc
– Bismuth
– Artificial Dyes
– Synthetic Fragrances
– Preservatives
– Parabens
– Phthalates
– Petrochemicals
– Gluten
– Cruelty
The Base Collection with over 30 SKU's just launched at the 2017 Convention, and we will be adding lots more over the next year.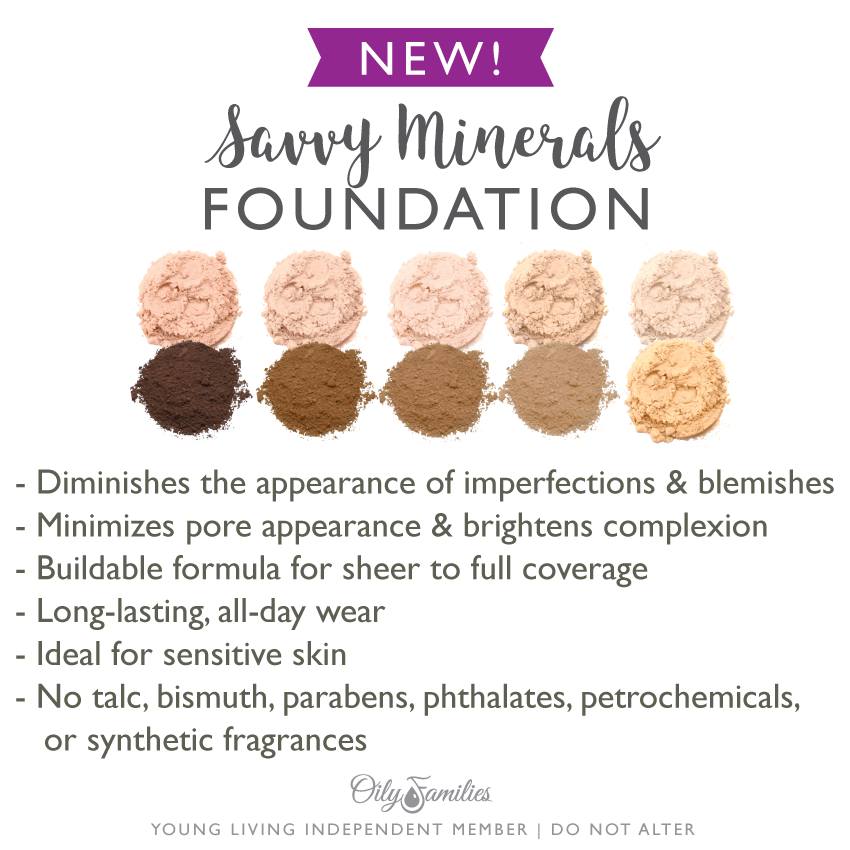 Savvy Minerals Foundation:
Cool Shades – No. 1, No. 2, No. 3
Warm Shades – No. 1, No. 2, No. 3
Dark Shades – No. 1, No. 2, No. 3, No. 4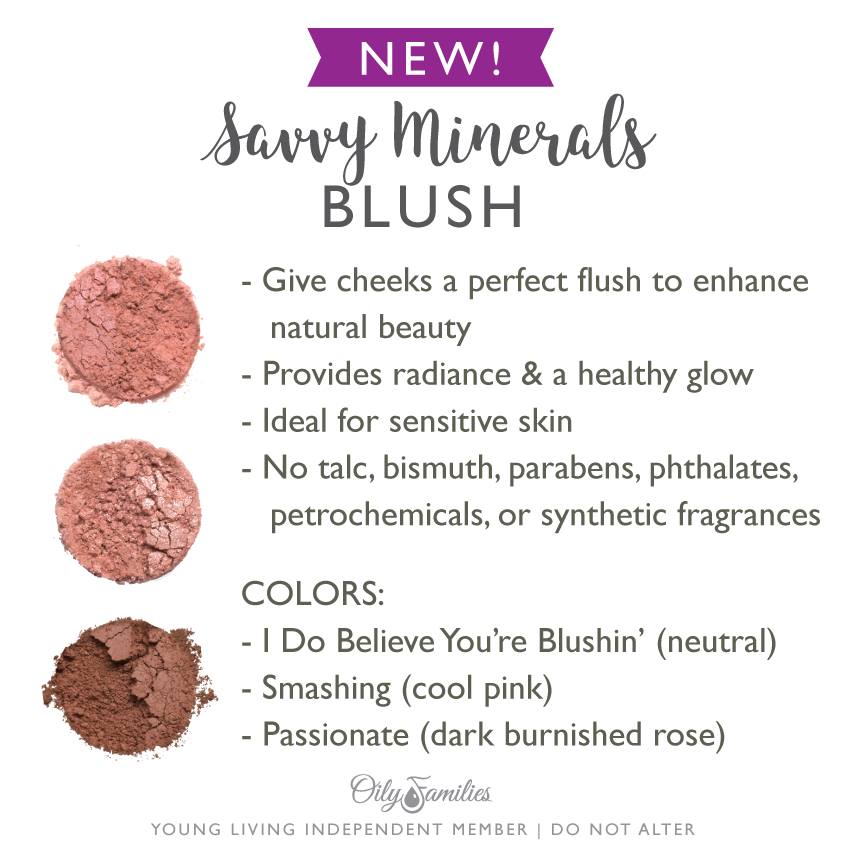 Savvy Minerals Blush:
I Do Believe You're Blushin' (pink neutral) – for warm-toned skin
Smashing (pink) – for cool-toned skin
Passionate (dark burnished rose)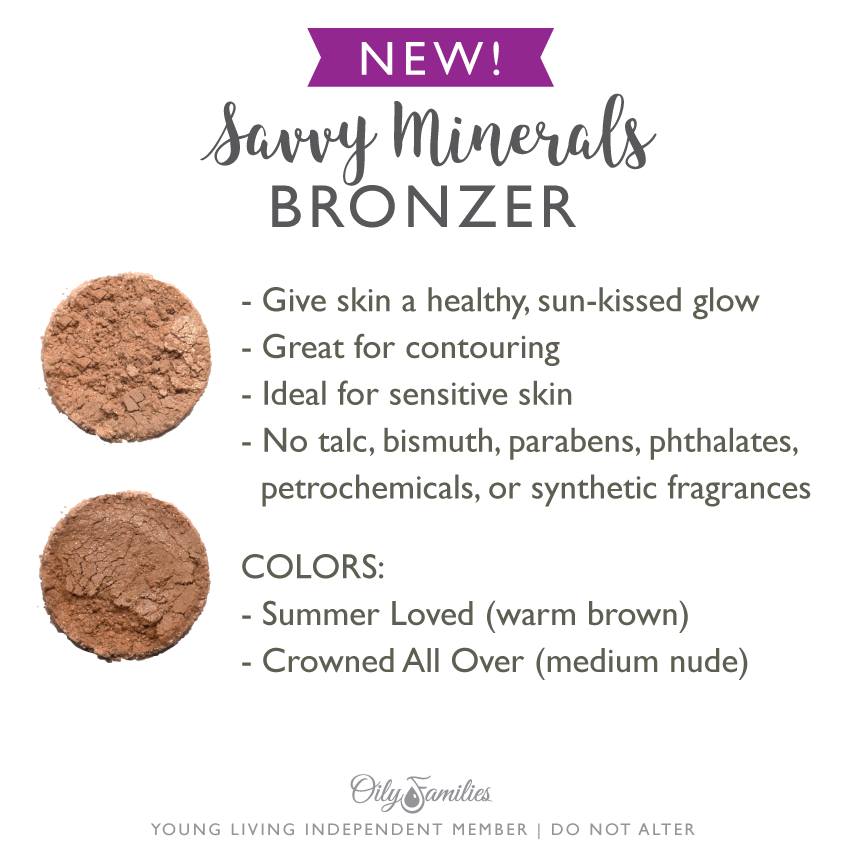 Savvy Minerals Bronzer:
Summer Loved (warm brown)
Crowned All Over (medium nude)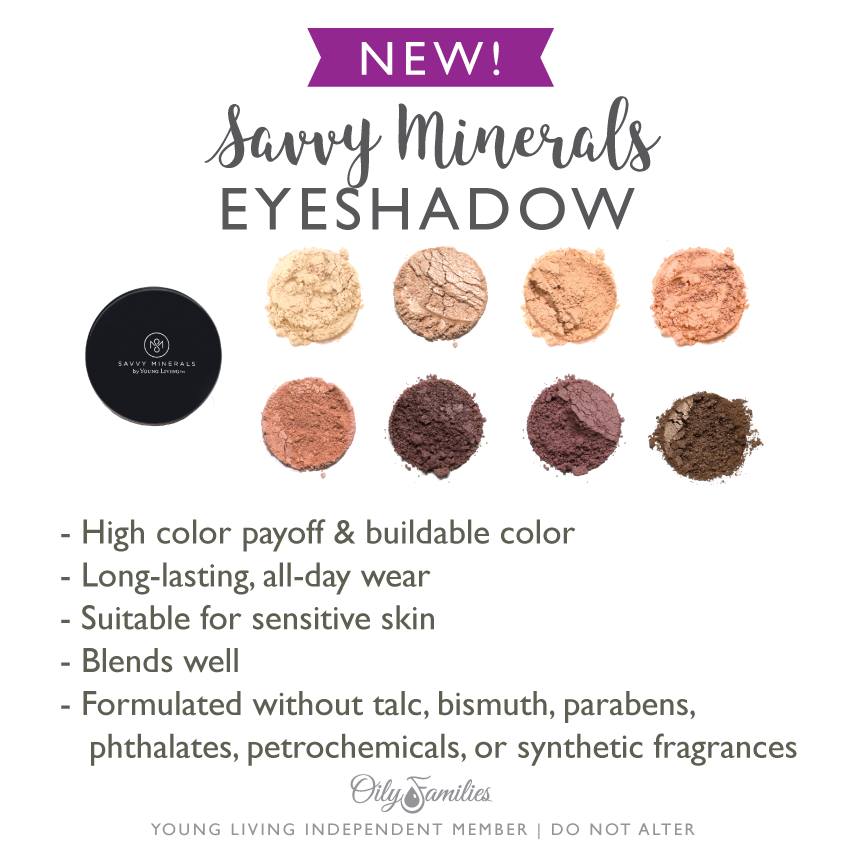 Savvy Minerals Eye Shadow:
Best Kept Secret (matte nude)
Residual (pale beige shimmer)
Wanderlust (pale white shimmer)
Spoiled (matte pink)
Crushin' (nude peach with light shimmer)
Determined (medium brown shimmer)
Diffused (matte plum)
Unscripted (matte warm purple)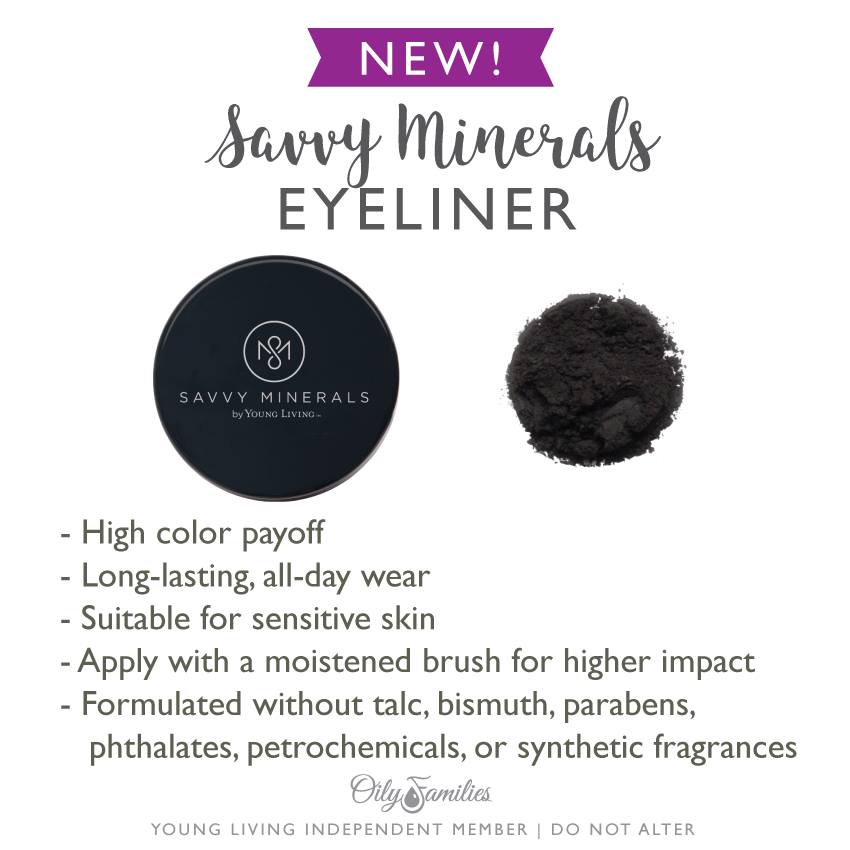 Savvy Minerals Eyeliner:
Jet Setter (matte black)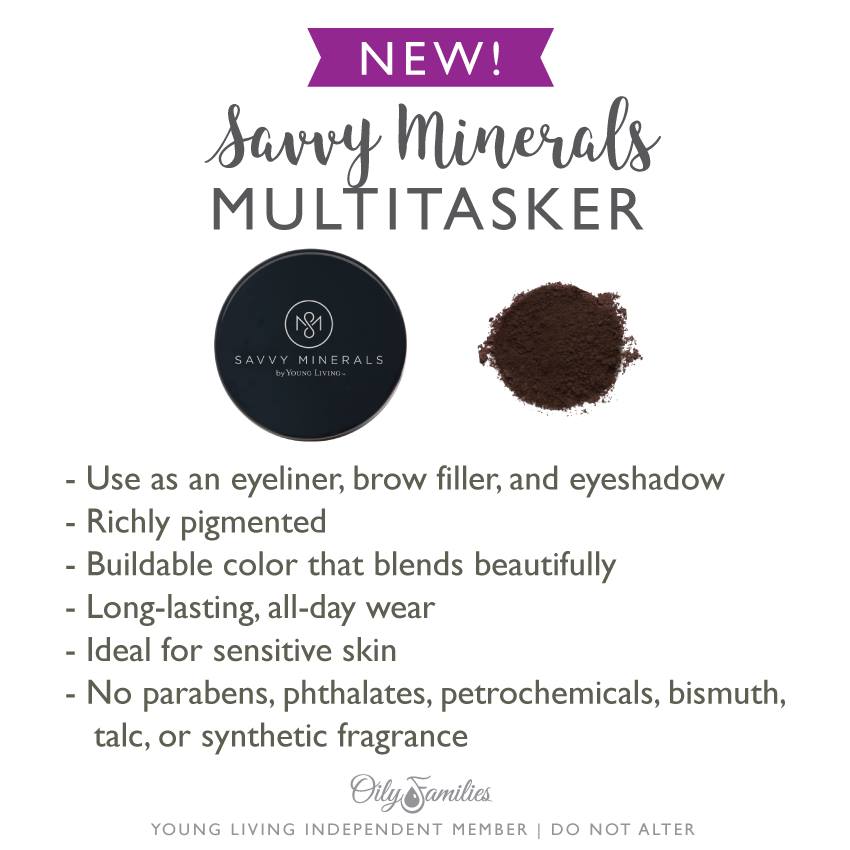 Savvy Minerals Multi Tasker:
Dark Brown
(use as eyeliner, brow filler, eyeshadow and to cover gray hair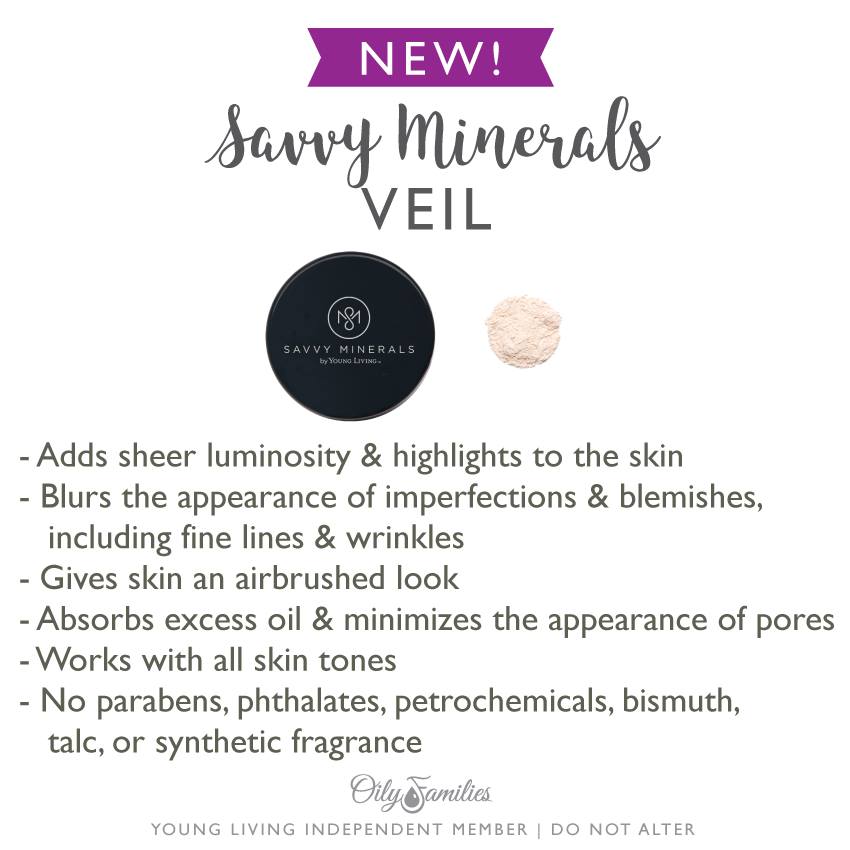 Savvy Minerals Veil:
(setting powder – the finishing touch)S
Savvy Minerals Lipstick:
On a Whim (beige nude)
Daydream (pale peachy nude)
Wish (nude rose)
Uptown Girl (dusty rose)
Savvy Minerals Lip Gloss:
Embrace (nude with hint of pink)
Abundant (sheer light pink)
Peppermint Essential Oil-Infused for fuller, plump lips, and a fun, fresh aroma.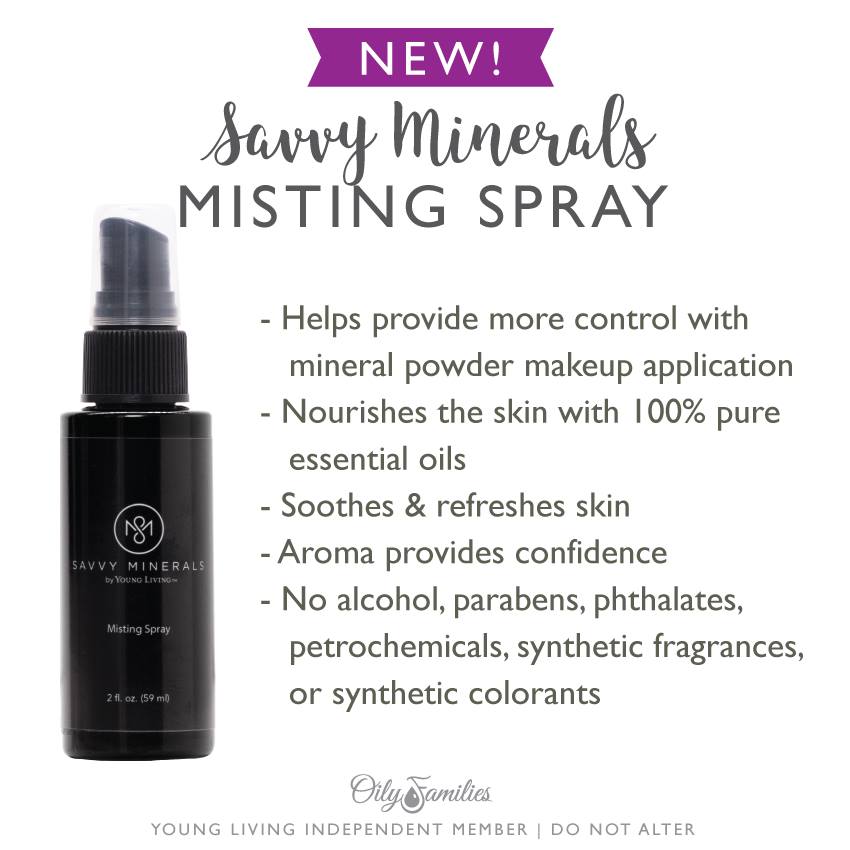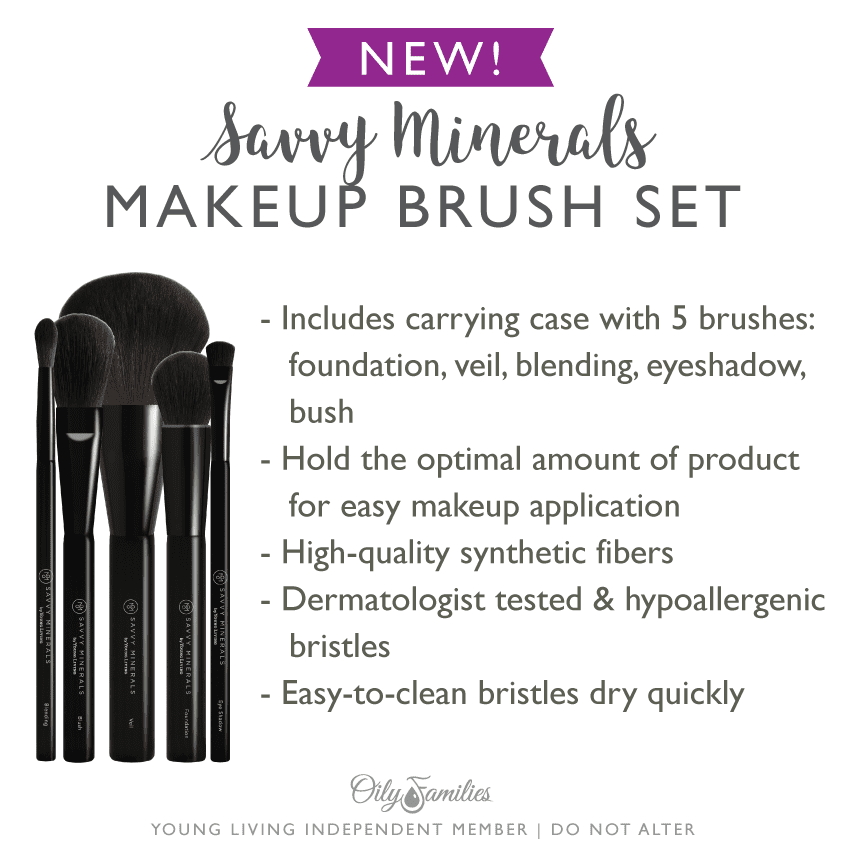 Savvy Minerals Makeup Brush Set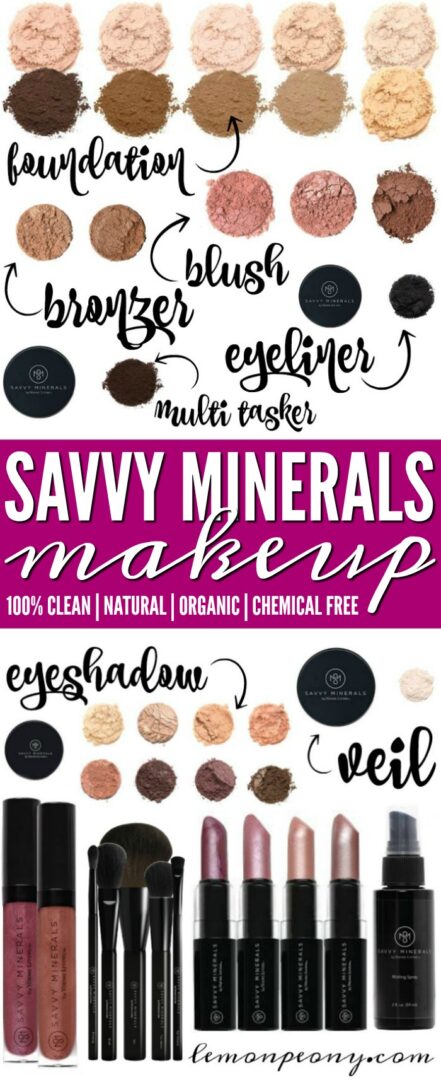 Now, here's what you really want to know… How do YOU order these amazing products?!
They are NOW available!!! If you are already a Young Living Member, you will have to place a quick order – however, they become available for Essential Rewards orders on July 1, 2017!
Not taking advantage of our amazing loyalty program and getting cash back on your purchases? Now that we have makeup and baby products, "ER" is a no brainer.
Check out this 3 min video on how you can save money with Essential Rewards – https://youtu.be/NQLVIJ2aMpg
Log into Virtual Office, Click 'Essential Rewards' on the left-hand side, and follow the prompts. It's super easy, and SO worth it!!
And now that we have ALL these amazing products, you can easily and passionately share with others and receive a "Thank You" check from Young Living. Use that money to pay for more makeup (Yes, this is where my extra money goes), baby products, supplements, cleaning supplies, oils, and more….or pay down debt, pay your bills, buy that fancy pair of shoes you've always wanted, or build wealth. Getting out of debt and building wealth are two HUGE reasons I love sharing Young Living!
If you haven't heard about what Young Living can offer you financially, and the opportunity it brings you and your family, check out this 5 minute video: https://youtu.be/HkCEkgeuvgo
And don't forget the Income Disclosure Statement: www.youngliving.com/ids
YES! Those numbers are real!!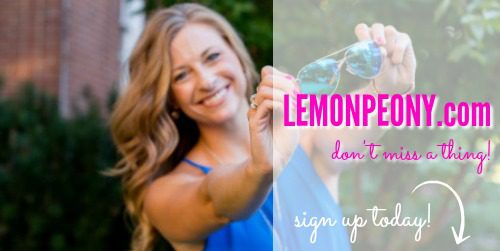 Join LemonPeony on Pinterest!.