Share Your Summer with Coke | Bentonville Film Festival!
This shop for Share Your Summer with Coke at the Bentonville Film Festival has been compensated by Collective Bias, Inc. and its advertiser. All opinions are mine alone. #ShareYourSummer #CollectiveBias

Summertime is almost here, and I am super excited to let you know about a special way you can Share Your Summer with your friends and family!
Share Your Summer with Coke is a fun way to show people that you care and are thinking about them. This Summer, Coke is printing over 1,000 proper names on their 20oz bottles of Coke. You can find a great selection of Coke at Walmart with many different names of the people who mean the most to you! Here are some great ways that you can Share A Coke and find the name that you are looking for!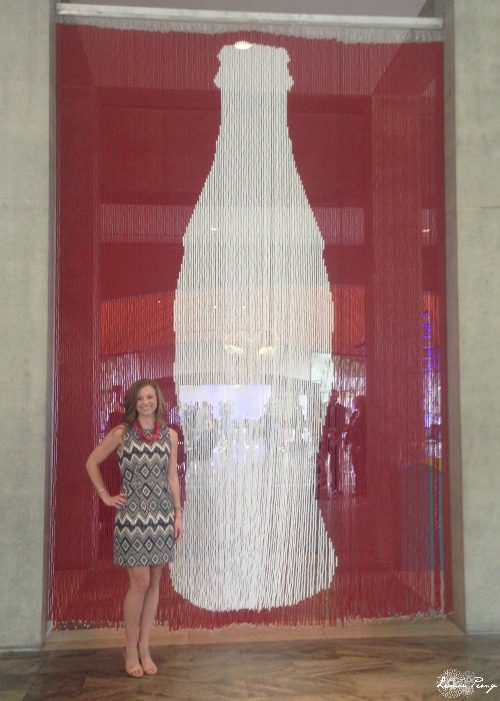 If I had to pick one person to Share my Summer with, I would choose my best friend, Amy.
I decided to surprise Amy by picking up a personalized 20oz bottle of Coke at my local Walmart store with her name on it! I don't know if it was the fact that I had thought about her, or the fact that the bottle had her name on it, but she was was thrilled to receive the little surprise treat!
Amy is smart, loving, loyal, caring, carefree, beautiful, funny, crazy, outgoing, bubbly, positive, open, energetic, fun, and amazing!
There are so many words to describe her, yet all of these words can be summed up in her name because of who she is!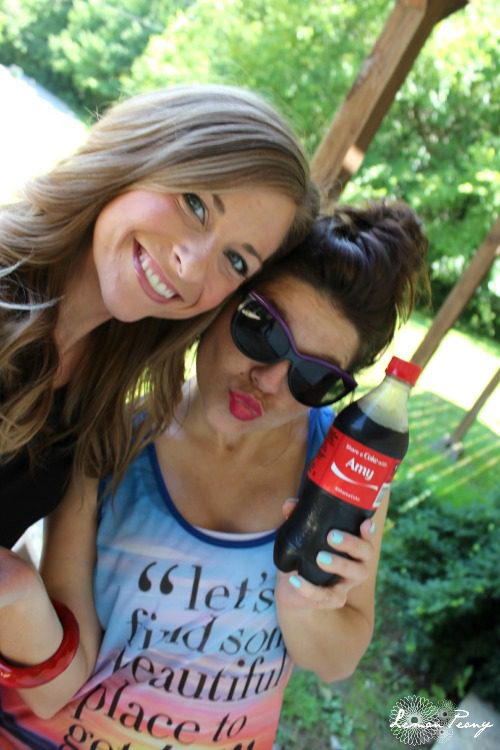 Amy and I have been friends for over 10 years. Amy is one of my most loyal friends, and has been there for me during the good times and the bad. Amy is always there to encourage me and make me smile! She is my sunshine on a rainy day and I am thankful for the friendship that we have! Plus, we love spending summertime together by the pool, watching for shooting stars, or just hanging out!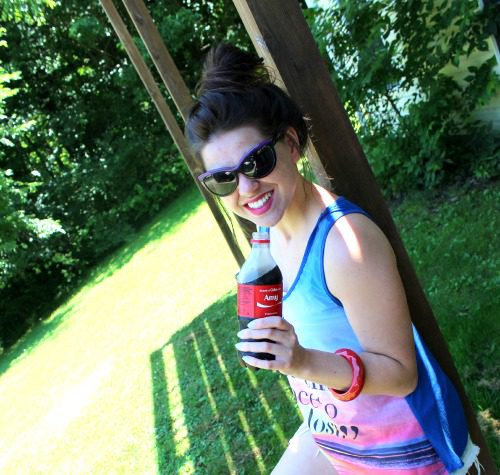 Sometimes you can let someone know that you care by recognizing their name and being thankful for who they are. It doesn't have to be fancy and elaborate, but by remembering someone's name, and who they are, you are able to show them that you care and that they are important to you!
Maybe that is what I love most about these 20oz Coke Bottles with over 1,000 proper names! I love that it makes you stop and think about someone else and how you can Share Your Summer with them to bring a smile to their face! You will make their day brighter by letting them know you were thinking about them, and you will make your day brighter by thinking of all of the words that describe that person in just their name!
On May 5th I got to attend the Opening Event for the 1st Annual Bentonville Film Festival. Coke was the presenting sponsor of this event, and we got to ask some of your favorite celebrities how they want to spend their Summer and who they would share a personalized bottle of Coke with if they could choose anyone!
On the Red carpet we talked to the Partel Family, Karen Day, Joey Adams, Matt Fuller, and Meg & Liz!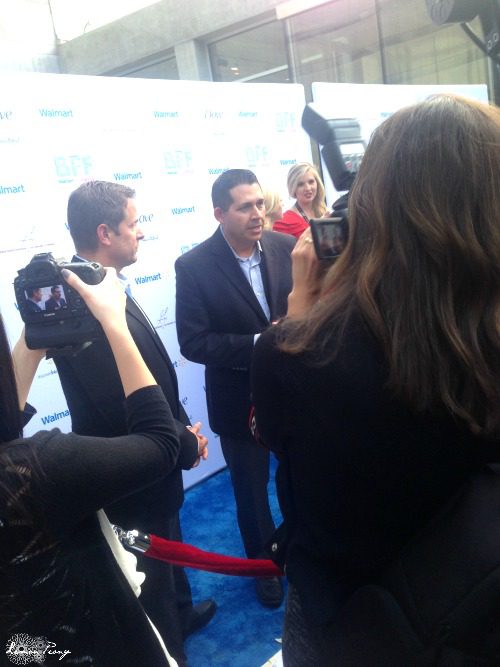 We also talked to Trevor Drinkwater who is a co-founder of the festival. He founded ARC Entertainment and previously worked for Nestle, Warner Bros and Take 2 Interactive (a video game publisher), and Stuart Kronauge who is the Senior Vice President, Customer Marketing at the Coca-Cola Company!
They were all excited to talk about how they planned on spending their summer and who they would share a coke with. All in all, their answers seemed to come down to close friends and family members that hold a special place in their life. One thing is for sure, you don't have to wait long for someone to give you an answer about who they would share a Coke with.
It reminded me that no matter who you are, or what your job is in life, we all have special people in our lives who have influenced us and made an impact on our lives.
I love that Coke is giving us this opportunity to Share a Coke with someone that we love and value. What better way is there to encourage someone who has made an impact in our life and helps to make our lives better. Summertime is a great time to share with friends and family, so why not Share Your Summer with Coke and someone you love!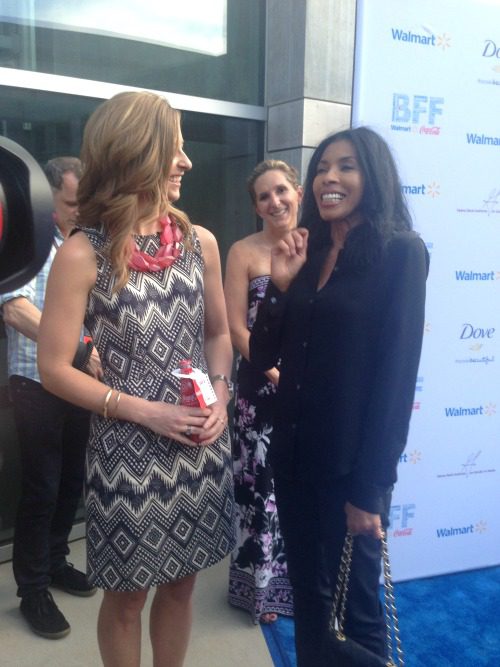 One of my favorite moments of my night on the "red" carpet was talking to Khandi Alexander! She was so sweet and a JOY to talk to! I am so thankful to Coke that I got to be part of such a special night. The 1st Annual Bentonville Film Festival was a success! It was definitely a highlight of my summer and a great experience! I loved being around all of the cameras and press and just seeing everyone so happy!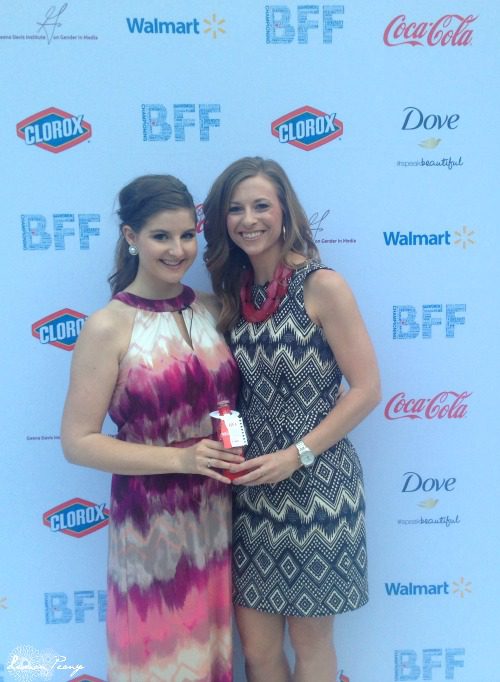 Who would you Share a Coke with this Summer to show them that you care? Head to your local Walmart to get a personalized bottle of Coke and don't forget to use #ShareYourSummer on social media to share with us your creative ways to share a Coke with a friend! You can even send a personalized bottle of Coke to someone right now! Check out the Share a Coke Share Your Summer website for some fun ideas!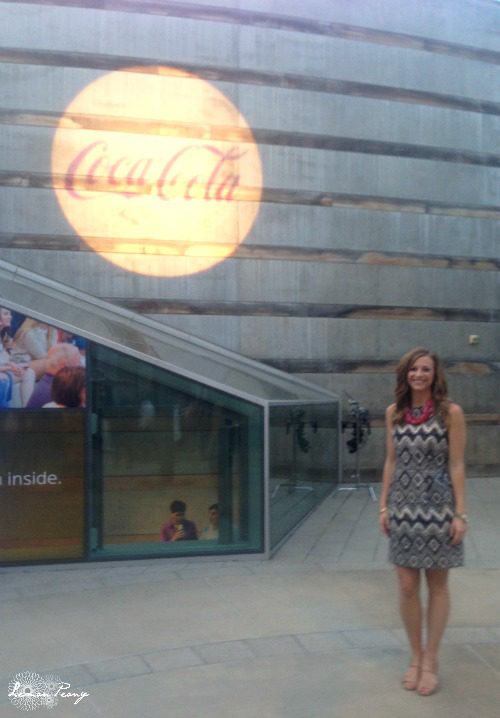 I am so thankful that I was able to share a little bit of my summer with Coke and see the purpose behind this campaign. I hope you will be intentional with your friends and family this summer and #ShareYourSummer by letting someone else know how much they mean to you.
Here is a little bit more from the Bentonville Film Festival and Coke! I had too many photos to put in this post, so I decided to put them together in a video – I hope you enjoy :)! I will always have such great memories from this event and getting to be a part of the 1st Annual Bentonville Film Festival!
All of these Interviews are exclusive content from the Bentonville Film Festival presented by Coca-Cola that was held in May in Bentonville, Arkansas! The Bentonville Film Festival's mission is to be a positive and proactive influence in filmmaking to ensure that the American entertainment industry represent the national audience and the growing diversity of the population of the United States.

Visit Julie Story's profile on Pinterest.