Shoes and Sandals for Easter, Spring, and Summer!
Shoes and Sandals for Easter, Spring, and Summer! From neutral sneakers to flip flops, all of the styles and trends for women that you will LOVE this season!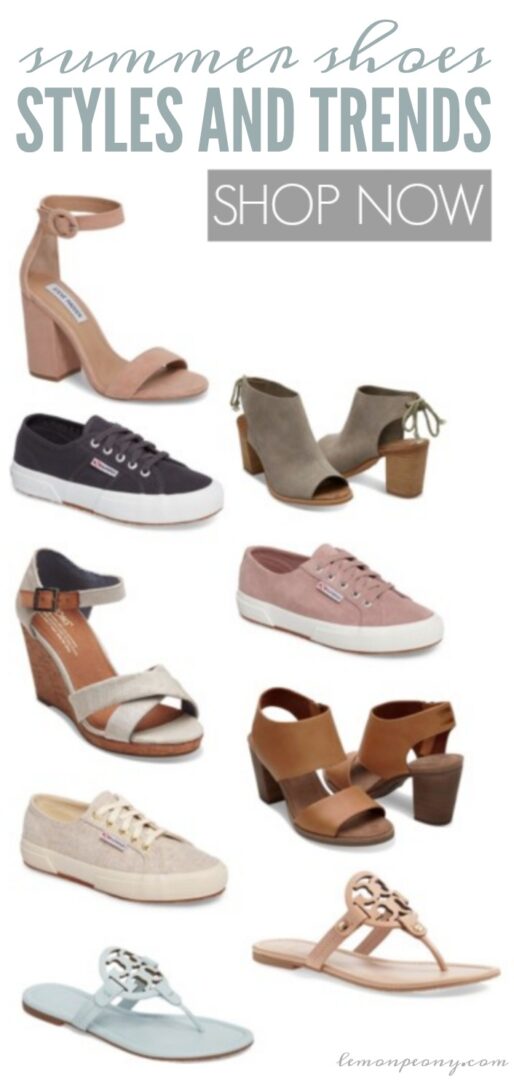 I am LOVING the Shoes and Sandals for Easter, Spring, and Summer! If you are looking for Shoes or Sandals for Easter, these styles and trends are perfect for you! SO many different options to choose from that can really go with almost ANY outfit! Plus, here are even more of my favorite Spring and Summer Fashion Trends!
Tory Burch Sandals 
These Tory Burch Sandals are SO CUTE! You can get them in Seltzer Blue which is one of the most popular colors this season! Plus, they are also available in your standard summer colors such as black, gold, natural leopard, and more! I also love the nude color because it really does go with EVERYTHING!
These sandals are on my wish-list this season and I'm hoping to snag a pair before they sell out of my size!
Superga Sneakers
Superga Sneakers are SO comfortable and ADORABLE! They are great to wear with a pair of denim shorts or a sun dress. If you are going more casual for Easter or wanting to change after church from heels to sneakers, these are for you!
I have a couple of pairs of these in different colors, but I am LOVING the neutral options this year. These are also on my wish list 😉
TOMS Women's Majorca Cutout Sandal
You can't go wrong with these Toms Sandals! They are the PERFECT color for Spring and Summer! Wear these with a cute pair of shorts or a floral sun dress. Plus, I've never had a pair of Toms shoes that I did not like. All of mine have held up for several seasons and still look great!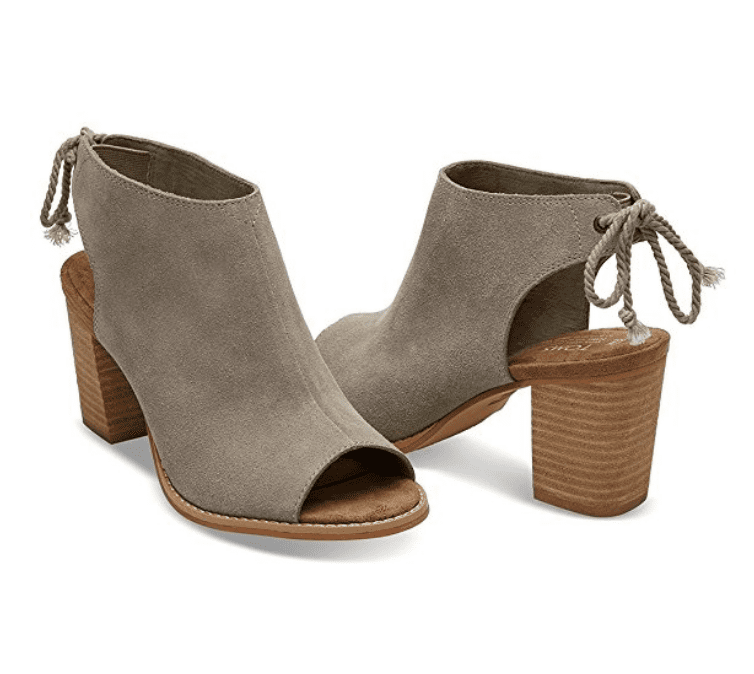 TOMS Women's Elba Sandal
Another staple that's perfect for Spring and Summer, is this pair of TOMS Women's Elba Sandals! SO CUTE with almost any outfit!
I would love to hear which styles and trends are YOUR favorites this year and which ones you want this season! I mean, everyone needs a wish list! 😉
Also, be sure to check out these super cute Easter Dresses! These options are great for weddings, bridal showers, or just a spring event or occasion!

Fashion & Style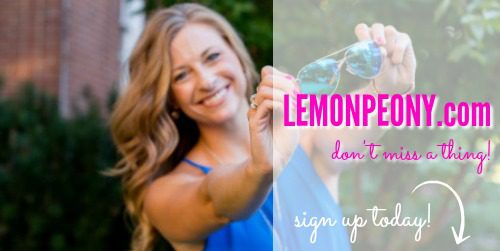 Join LemonPeony on Pinterest!.



Pricing subject to Change at any time. Please make sure you check the current price on Amazon.com before purchasing.