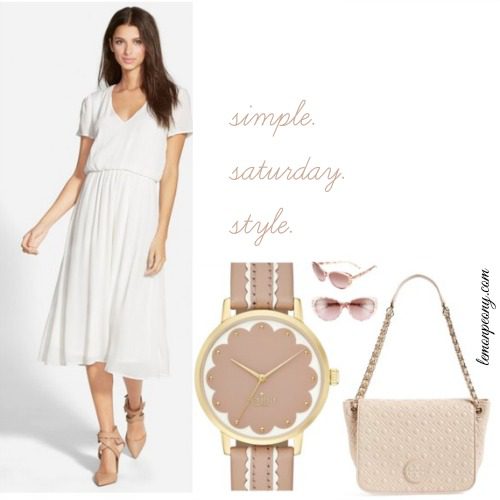 Here are some of my favorite Summer Fashion Neutrals!
These Summer Fashion Neutrals are great for anytime with any outfit! Neutrals are my go-to because I want to be able to wear each piece I buy with many different outfits. I like to save money, so I need items that can be worn again, and again, and again! I am LOVING these pieces from Nordstroms right now! Plus, as always, you can get FREE Shipping on ANY item! Plus, this works great for me because I don't have a Nordstrom in my state!
You can also get Free Returns so it's no big deal if something doesn't fit! Be sure to shop some of my other favorite Summer Fashion Trends available now!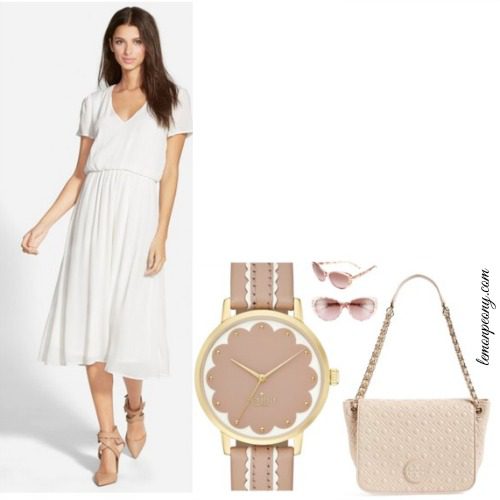 Summer Fashion Neutrals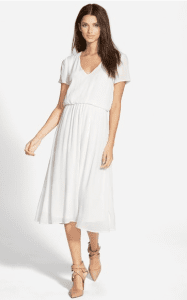 I am loving this simple Wayf Blouson Midi Dress at Nordstrom! Only $68 + FREE Shipping! This is super cute and I love the modest length and short sleeves! The perfect simple dress for Saturday, or any day! Keep it simple and pair this with your favorite neutral heels or flats!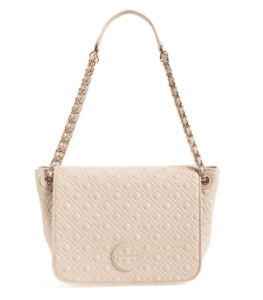 Keep it simple with this Quilted Tory Burch Handbag! This is one of my favorite cross body or shoulder bags! I love the details! This bag is on SALE! Which might not mean much since it is still a little expensive… but worth the extra money if you ask me!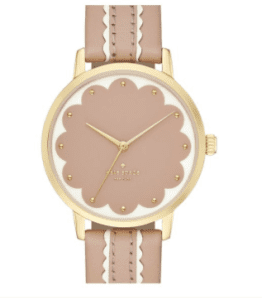 You can also add a Kate Spade Watch for a pop of neutral color that keeps the line clean and soft! There are MANY different styles to choose from in this rose gold color! I LOVE watches and getting different styles and colors! I think watches are great because they dress up ANY outfit!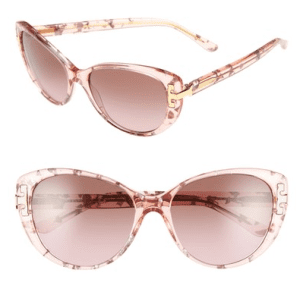 Finally, throw on a pair of Rose Gold Sunglasses! This pair of Tory Burch Shades are perfect for summertime and complete this outfit! Ahh so pretty! I love all of these pretty things. I think this outfit sums up my style with one look!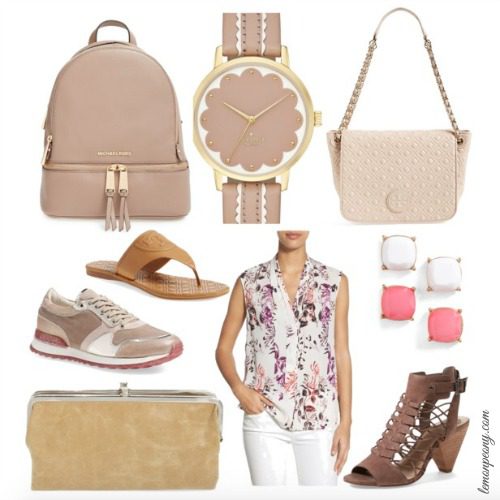 Here are even more neutral options if you are looking for more Neutral Summer Fashion! What are your favorite neutral looks?! Did you see all of the Kate Spade watches?!
OH MY!! LOVE!


Visit Julie Story's profile on Pinterest.


Pricing subject to Change at any time. Please make sure you check the current price on Amazon.com before purchasing.