Toms Fall and Winter Shoe Styles!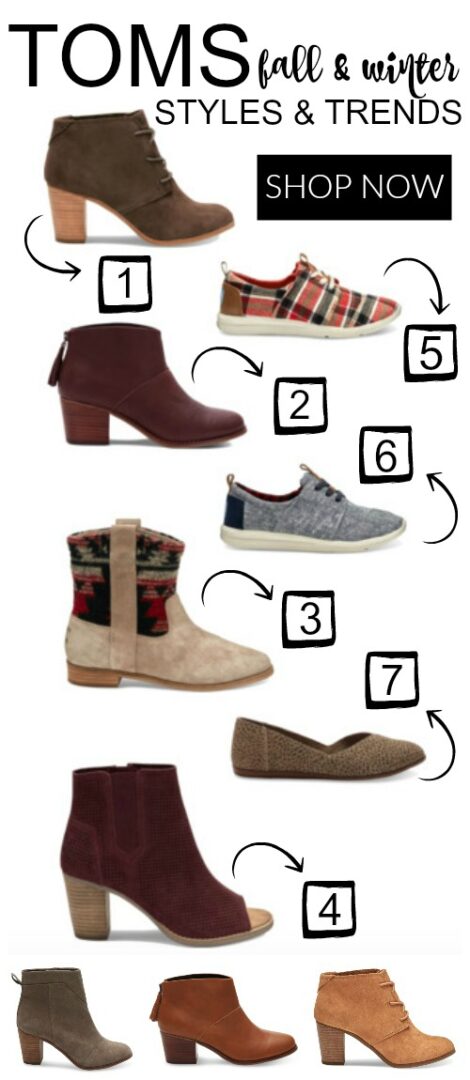 Okay, I don't know about you, but I am OBSESSED with Fall and Winter Shoes (maybe even more than Spring and Summer). I don't know why, I just love a good pair of booties! Here are my favorite Toms Fall and Winter Shoe Styles to get you started on your cool weather looks!
These are the NEW Toms Fall and Winter Shoe Styles along with some old favorites that are re-stocked and ready to order! Have fun picking out your favorites and deciding what outfits you want to wear!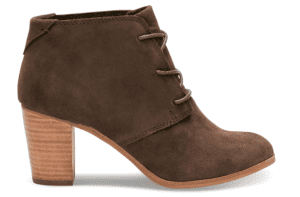 This pair of Chocolate Brown Suede Women's Lace-Up Booties is PERFECT! OH WOW! LOVE this pair to wear with dresses or skinny jeans rolled at the end! I would put a super casual top with these or FLANNEL! Plus, I LOVE the color!
These Oxblood Full Grain Leather Women's Leila Booties are super casual and on trend for Fall! These could also be worn with a dress or jeans! Flare jeans are back in style this year, and I think these would go perfectly! Plus, they are also available in Black and Tan.
 Don't you love these Tribal Desert Taupe Suede Women's Laurel Boots?! Love the light tan color paired with a pattern! You will go CRAZY over these shoes! Pair them with an oversized sweater or poncho! Plus, graphic t's would also be a great outfit idea!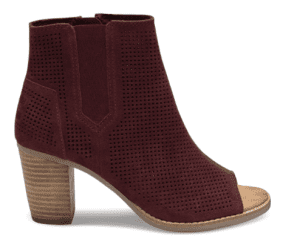 Oxblood is the NEW color for Fall and Winter! These Oxblood Perforated Suede Women's Majorca Peep Toe Booties are a style from last year in a new color! Plus, you can still get the colors you loved from last year! Wear these with skinny jeans rolled at the end, flannel shirt, and a puffy vest! OH YES!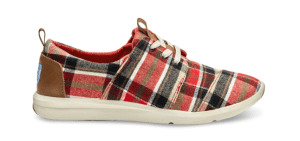 So you're thinking of going casual – but cute. Okay, check out these flats at Toms! LOVE the different color and style options available! Grab this pair of Red and Tan Plaid Women's Del Rey Sneakers to wear everyday you want to be comfortable! You could throw these on with a sweater dress or a pair of flare jeans with an oversized t-shirt!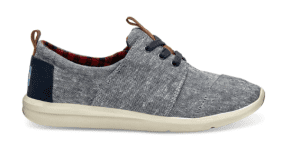 These are totally my style! Simple, casual, and cute! I LOVE the jean color! Wear these with colored denim pants or DRESSES! YES! Throw these sneakers on with some of your favorite plaid or sweater dresses! The perfect transition shoe from now through fall and winter! Grab a pair of these Blue Chambray Women's Del Rey Sneakers now!
Back in stock just for you and me are these Cheetah Suede Printed Women's Jutti Flats! YES PLEASE! Super cute style and perfect for the office! So many ways to wear these! Would also be great with flare jeans and a chunky sweater!
Now these are my FAVORITE booties that I own right now, I got these last year and they have not failed me yet. I wear them with dresses, skinny jeans rolled, or with wide-leg jeans! LOVE the color, but they are also available in black! Get your pair of Taupe Suede Women's Lunata Booties now!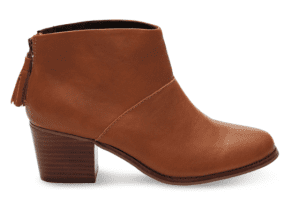 If you are looking for something more dressy, this pair of Warm Tan Full Grain Leather Women's Leila Booties are for you! LOVE the color and would be perfect with almost any outfit for Fall or Winter! I would wear these with jeans or dresses! I am seriously thinking about grabbing these for my engagement pictures!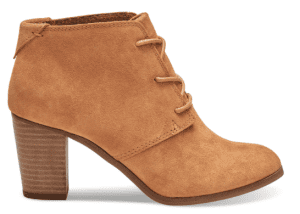 Finally, I just wanted to highlight these Wheat Suede Women's Lunata Lace-Up Booties. I mentioned this style above, but I am just loving this color!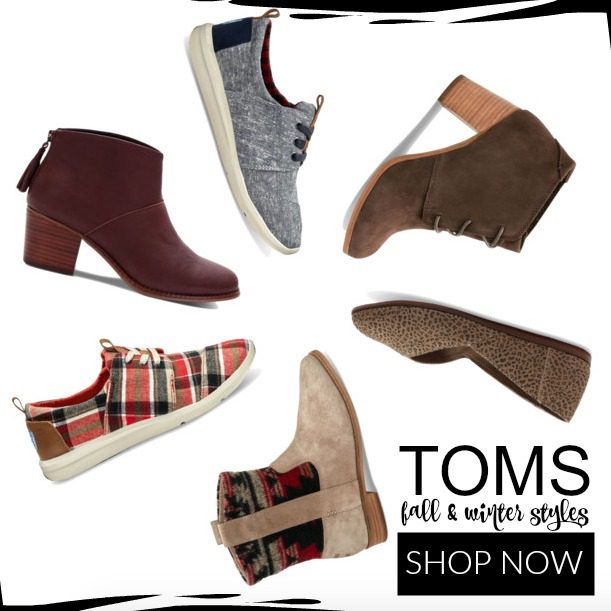 OH MY!! Now can you see why I am OBSESSED with these styles?! The hardest part will be to figure out which pair is right for you!! We will be taking engagement photos soon, and I am hoping to pick an outfit to go with one of these pairs!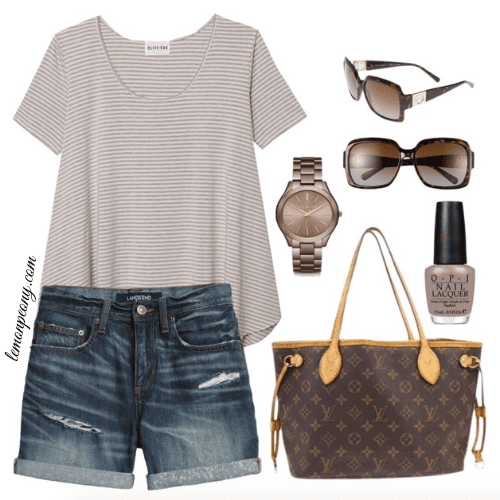 What are your favorite styles?! See even more of my favorite Fall Fashion Trends here and let me know which style you are loving this season!

Visit Julie Story's profile on Pinterest.