Transition Outfits | Summer to Fall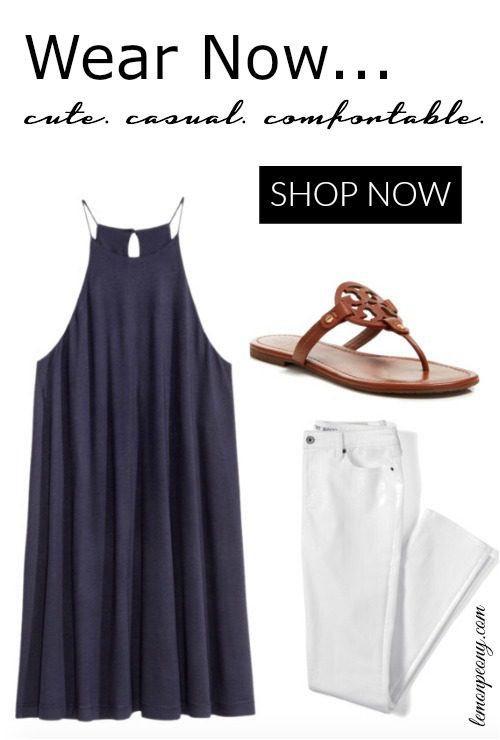 I am all about Transition Outfits!
It's about time pull out the Transition Outfits and go from Summer to Fall! This is a great time to pull your favorite items from both seasons and put them together! I can't wait for the cool, crisp air and changing leaves! Fall is one of my favorite seasons and is always a welcome treat after a hot summer! I am thankful that I live in an area that gets all 4 seasons! Transitional outfits are super important to help me save money and stay stylish all year long!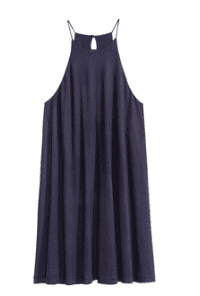 Grab this A-Line Jersey Dress at H&M for only $17.99! Super cute and cheap! You can wear this in the Summer with cute canvas tennis shoes or flip flops, and then add a pair of skinny white jeans or denim jeans in the fall! You can also pair this dress with booties and leggings or just wear booties and a jacket! Throw on a scarf for an extra accessory!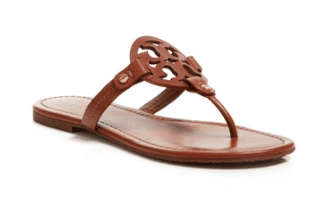 Oh I am totally jelly over these Tory Burch Flat Sandals! Wear them with the A-line Dress pictured above, or with your favorite skinny jeans and a flannel top when you transition from summer to fall! This color is a great transition piece and so comfortable!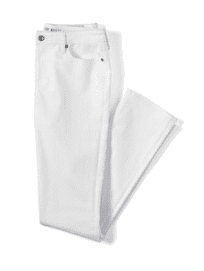 There are many White Skinny Jeans to choose from at Nordstrom – and even a bunch on SALE! I love that you get FREE shipping on any item! Plus, there are so many favorites to choose from! Wear your white jeans now with a bright colored tank top, and then add a pair of booties as you transition to the fall! Flannel, denim, floral, and black all go great with white skinny jeans!
This is a super simple outfit, but who says it has to be complicated? Tunic Tops are the way to go for me. I love that I can wear Skinny Jeans and a Tunic Top and stay covered and modest. Plus, you can always throw on a pair of boots or booties to transition to fall. Add a plaid fashion scarf or a cute jacket for when the weather starts to cool off!

Visit Julie Story's profile on Pinterest.


Pricing subject to Change at any time. Please make sure you check the current price on Amazon.com before purchasing.