Tshirt Dresses | Casual Summer Style
I am OBSESSED with Tshirt dresses this season!
The best part about Tshirt Dresses is that you can dress them up or wear them super casual! Throw on a pair of sneakers and a hat or a cute pair of pumps and a fun handbag!
Here are some of my favorite Tshirt Dress Styles!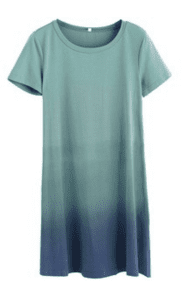 Grab this Tunic Tie Dye Dress for under $15 + Free Shipping with Amazon Prime!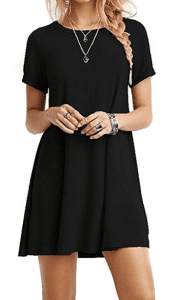 I mean you can't beat a simple Black T-Shirt Dress! Plus, there are so many other colors to choose from too!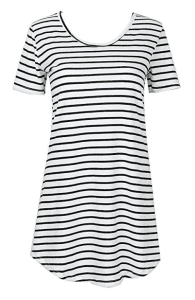 What about this simple Navy and White Striped Dress for Summer?! LOVING IT!
All of these dresses I linked to above are under $20 + Free Shipping with Amazon Prime or FREE Shipping on orders of $35 or more! Plus, one of the reasons I love buying clothing on Amazon is that most items have a FREE Returns policy!
Find something you love but you get it and it doesn't fit??No worries! Just send it back for FREE and get a refund! It's a win-win! Sometimes I even order two different sizes if I'm unsure of the fit!
My motto is Spend Less on the Dress and More on the Rest! I LOVE accessories, and I am the type of girl that will spend 3x as much on a purse I will have for 3 years than a dress I'll only wear a few times! Since this is a basic item, grab it at Amazon for cheap and then dress it up with some of your favorite accessories!
Which T-Shirt Dresses are your favorites?! Are you more likely to dress up the dress or go casual?! I'd love to hear your favorite styles and trends!

Visit Julie Story's profile on Pinterest.


Pricing subject to Change at any time. Please make sure you check the current price on Amazon.com before purchasing.