Valentine's Day Makeup Tutorial for Blue/Green Eyes!

For all of the ladies out there who like makeup as much as I do, here is a Valentine's Day Makeup Tutorial for Blue/Green Eyes!
I love Valentine's Day and special occasions where you can get a little dressed up and have fun with your makeup! This Valentine's Day Makeup Tutorial is for girls with blue/green eyes to help them pop and stand out! All of my life I have grown up thinking I have blue eyes, yet people keep telling me lately that they are green. I don't know if they are hazel all of the time, or if it just depends on what I am wearing (can anyone else relate)!? Well I love it when my eyes look super blue, so I've been looking for eye makeup to make the blue color pop!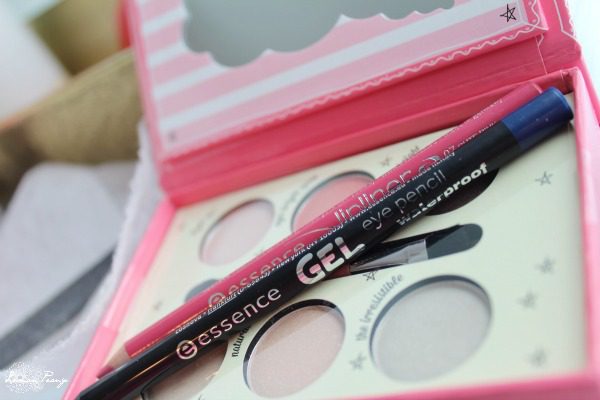 Soft Pink Makeup Tutorial
Here's What You Need:
Here's What You Do:
1. First, prep your face the way you normally do with your basic face makeup.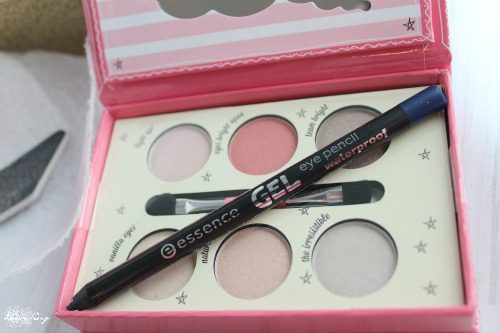 2. Apply the Essence Pallet – Eyes Bright (or similar colors) as following!
Soft Pink – Apply to the whole eyelid.

Coral – Apply to the crease.

Taupe – Apply below the crease from the lash line to the crease.

Soft silver/white – apply to the upper lid above the crease to highlight.
3. Line your upper lid with the Blue Eyeliner (I like to only line the outer half of my eye).
4. Apply Black Eyeliner to the waterline and finish eyes with mascara.
5. Apply Soft Pink Lip Liner to ENTIRE lip (like a lipstick) and then finish with a soft clear/pink gloss on top.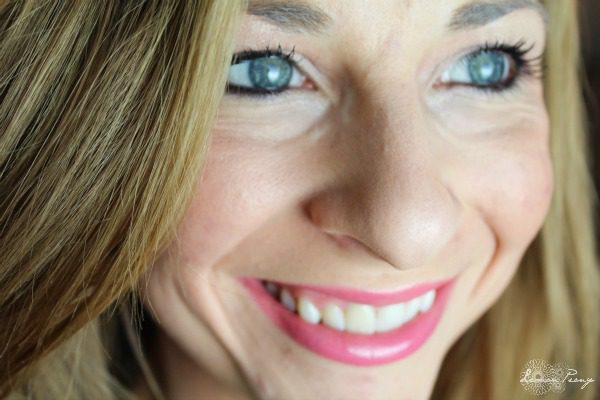 Super simple and light for Valentine's Day! The blue eye liner and the pink eye shadows (especially the coral) help my blue/green eyes to pop and even look more blue! Soft. Pink. Dewy. I love the slight glow that these colors give me. Have fun playing around with your look for Valentine's Day!!
Are you going for a soft, dewy look, or a bold and dark look (eyes/lips)?! Let me know! I'd love to know what you're Valentine's Day look is this year!

Visit Julie Story's profile on Pinterest.


Pricing subject to Change at any time. Please make sure you check the current price on Amazon.com before purchasing.